Holiday Wine Pairings and Gifting Suggestions from a Pebble Beach Wine Expert
'Tis the season for holiday parties and thoughtful gift-giving. Whether you're hosting the party or attending as a guest, knowing a thing or two about wine pairings is sure to impress. Thomas Rotherham, wine manager for Stave Wine Cellar at The Inn at Spanish Bay, has expert recommendations on how to pair wine and food for a memorable holiday party. He's also offered thoughtful gift suggestions for those looking to wow a holiday host or present a special bottle to family and friends. Cheers!
2015 Caraccioli Cellars Brut Rose
Santa Lucia Highlands, California ($52)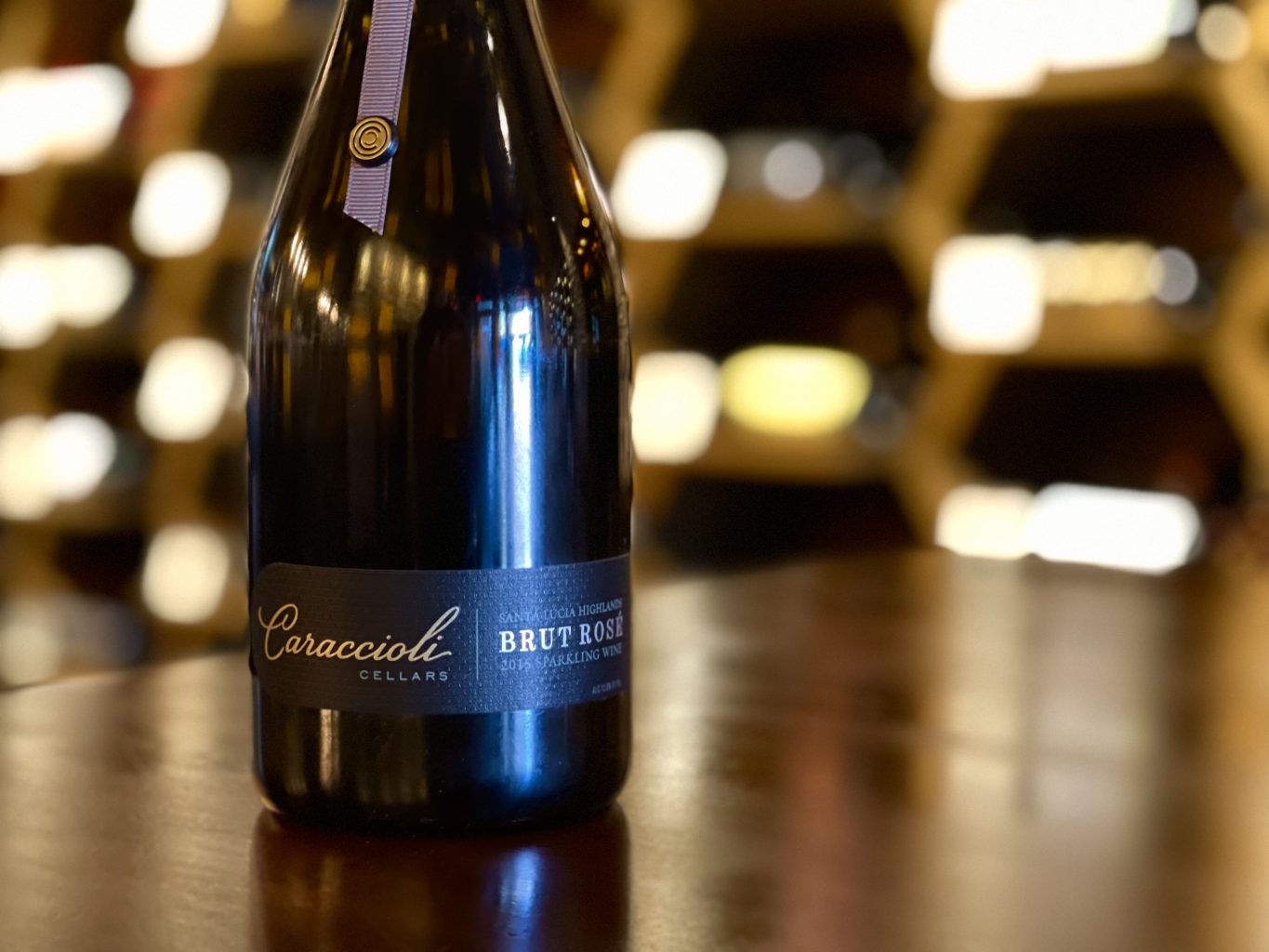 What is it: A local sparkling rosé made in the same method of champagne, composed of Pinot Noir and Chardonnay.
Why it's great: Currently stewarded by its 4th generation, the Caraccioli family is producing some of the country's best sparkling wine. The 2015 vintage is entirely estate grown fruit, meticulously made, and the results are striking. I love the raspberry and sugar dusted strawberries with a fine effervescence.
What it pairs well with: A sumptuous cheese platter. Bubbles are the most versatile when it comes to pairings, so this goes well with any of your favorite cheeses.
2021 Pewsey Vale Riesling
Eden Valley, Australia ($20)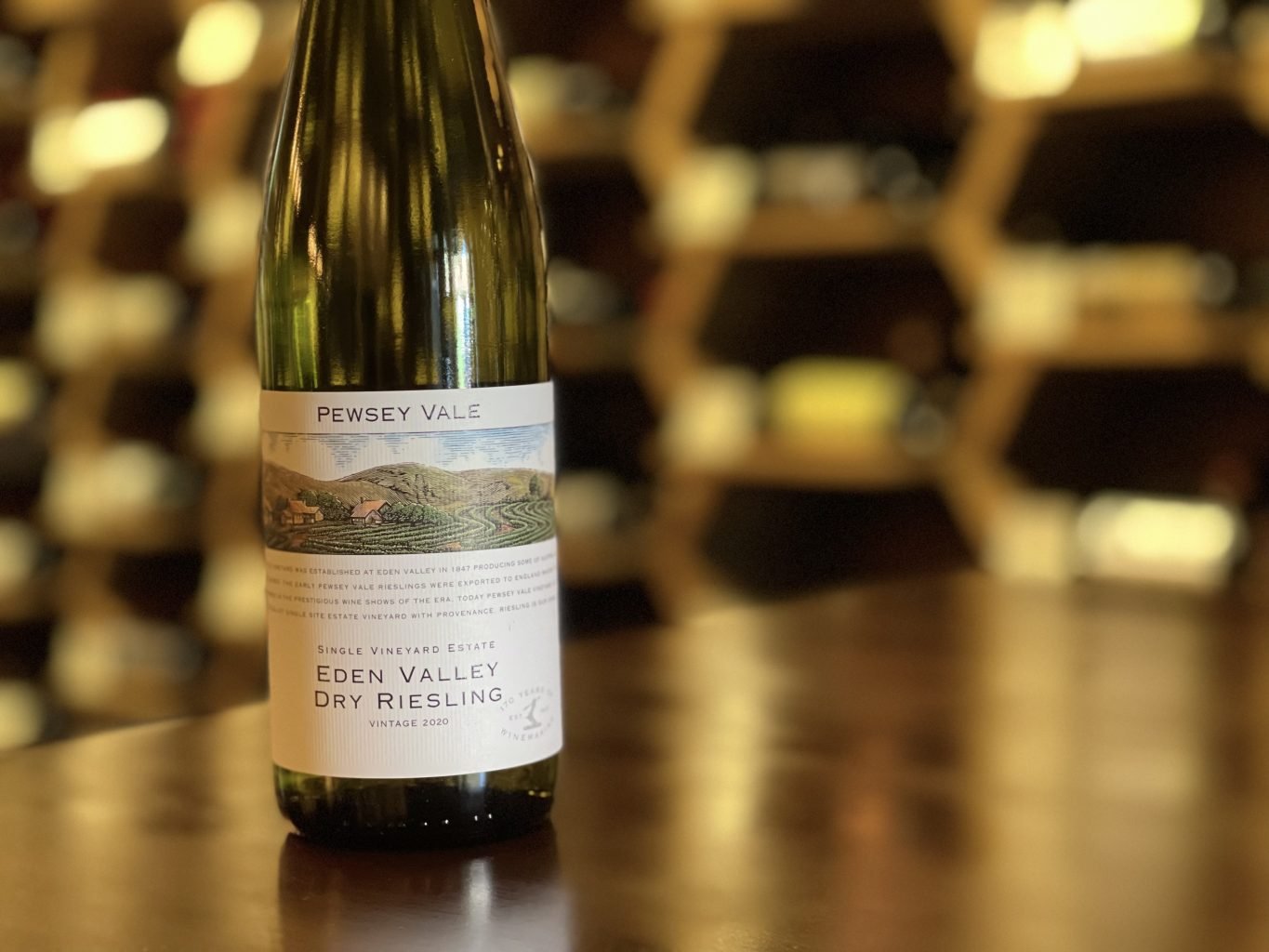 What is it: A dry expression of Riesling from the Eden Valley, which is north of Adelaide in central South Australia.
Why it's great: Pewsey Vale was founded in 1847, and their sole focus is on Riesling. You might be thinking that Riesling is too sweet for your palate, but quite the opposite is true with this wine. It is a favorite at Stave for its crispness and expressive citrus such as grapefruit, white peach, and a hint of chalk.
What it pairs well with: A salad of Fuyu persimmons, toasted garlic burrata, prosciutto, and a balsamic drizzle, making the perfect combination of sweet and savory to complement this refreshing white.
2010 Tinto Pesquera Reserva Especial
Ribera Del Duero, Spain ($58)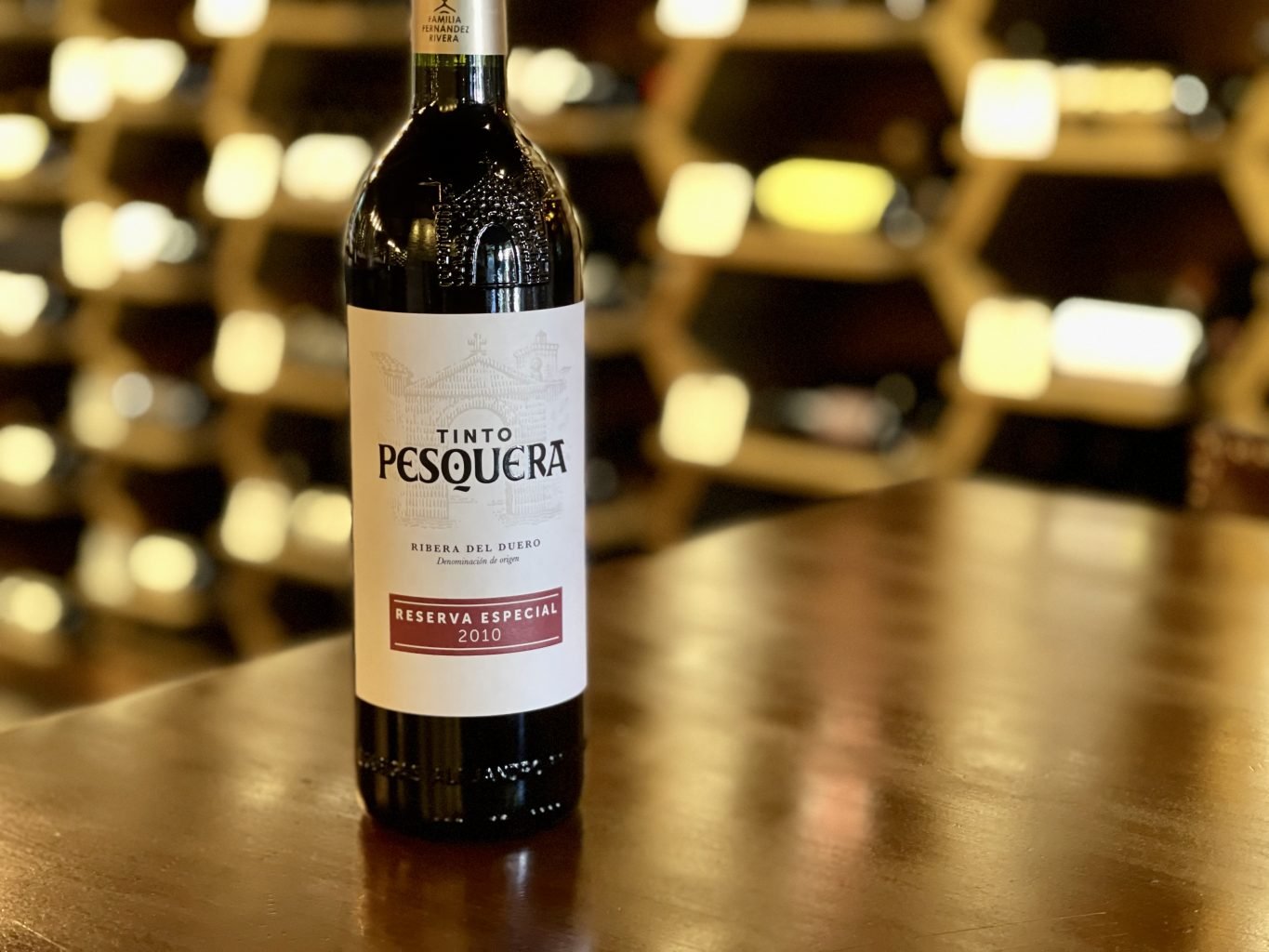 What is it: Tempranillo from north central Spain that's grown in a region known for harsh weather conditions.
Why it's great: This wine is made by Alejandro Fernandez, the "Master of Tempranillo," who started his winery in 1982 in his hometown of Pesquera, Spain. This is showing beautifully right now with dense black fruit, chocolate, vanilla, and a lingering finish. It is a truly unique wine that you rarely get to experience with over ten years of age.
What it pairs well with: Spanish roasted lamb with potatoes is a hearty rustic dish that will match the full body and integrated tannins of this regional red.
2019 Kistler Les Noisetiers Chardonnay
Sonoma Coast, California ($69)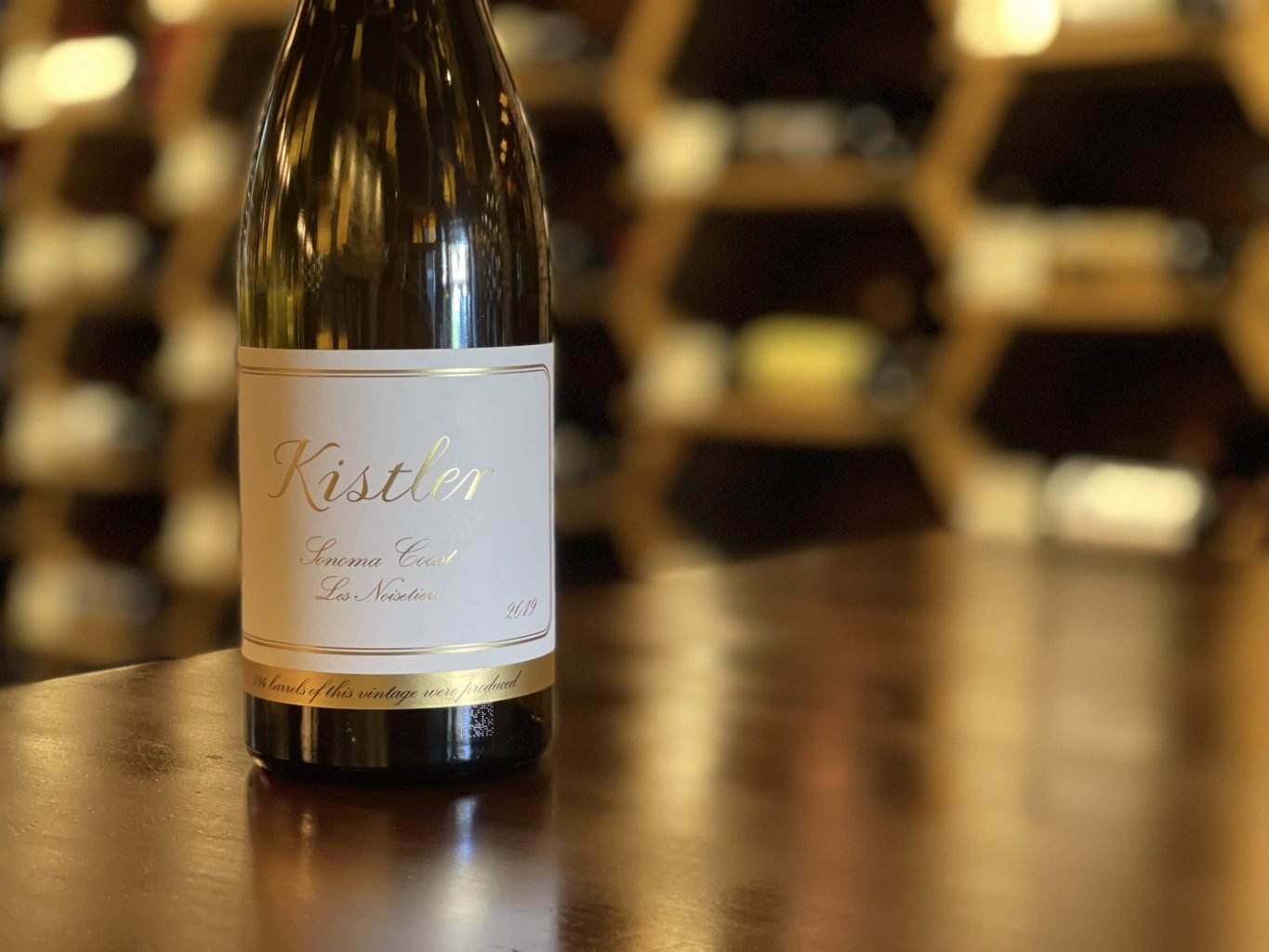 What is it: A Chardonnay made to showcase an Old World style from the far western part of Sonoma County.
Why it's great: Steve Kistler had a vision in 1978 to produce a Burgundy-like Chardonnay from California. Les Noisetiers has an inherent mineral tone with just the right amount of oak, lemon citrus, and toasted hazelnuts. The balance and finesse of this wine shouldn't be missed.
What it pairs well with: Pan seared seabass with lemon buerre blanc pairs perfectly with the citrus and palate of the Kistler.
2016 Chateau Laribotte
Sauternes, France ($24)
What is it: A sweet wine made primarily with Semillon from the Sauternes region in southwest France.
Why it's great: Chateau Laribotte has been in the Lahiteau family since 1855, and Jean Pierre is the 7th generation to make this wine. It is a sweet wine but with complex aromatics of apricots, honey, and orange marmalade. There is a lovely texture and balance, it's the ideal way to end any meal.
What it pairs well with: Vanilla crème brûlée and this Sauternes share a rich texture and sweetness, which is the best way to finish the night.
Holiday Gifts for Wine Lovers
For those considering the gift of wine, Stave Wine Cellar has more than 200 wines for purchase, including a wide selection of coveted bottles. Thomas suggests these three superb choices to make an impression this holiday season.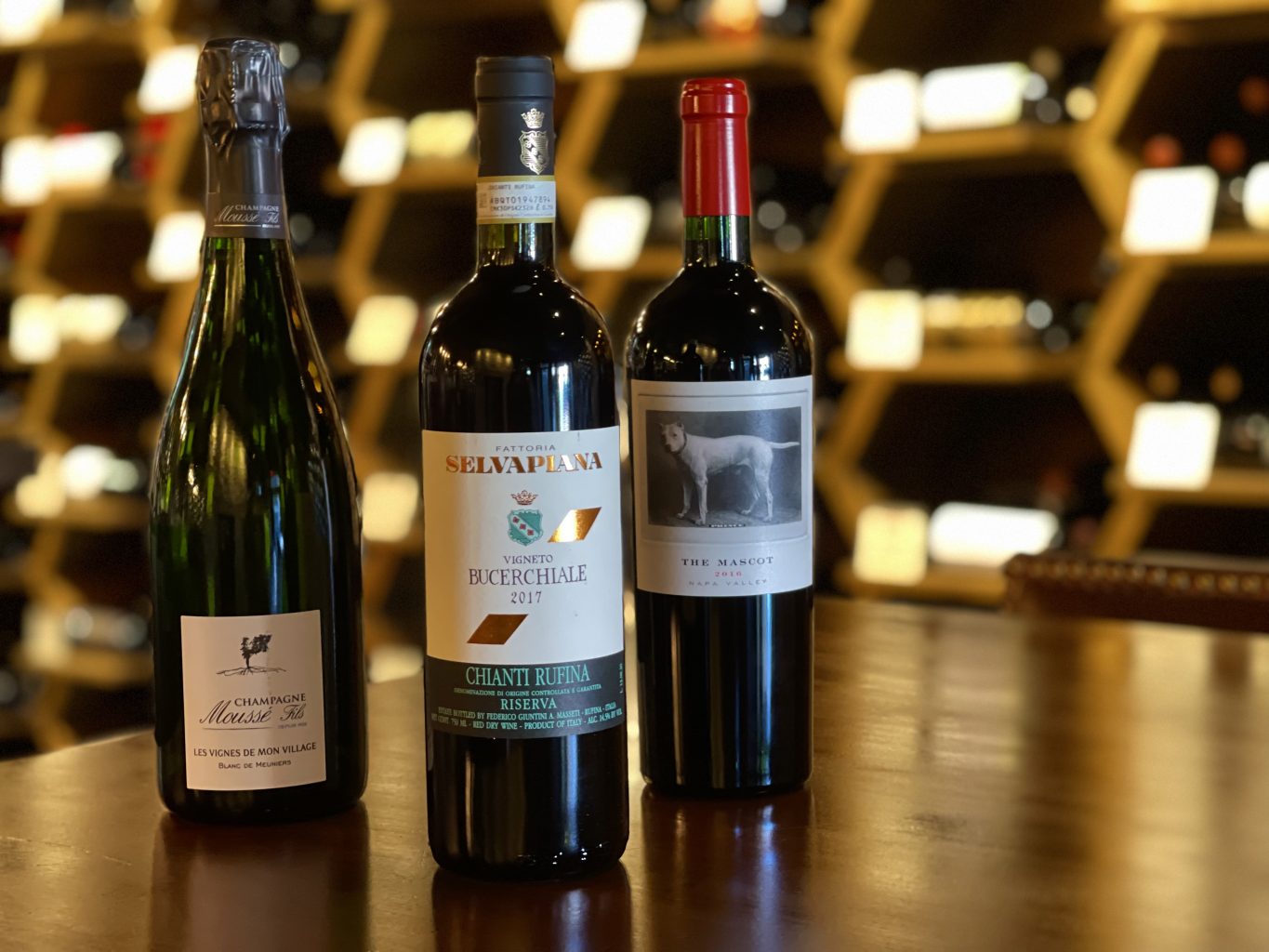 Champagne Mousse Fils "Les Vignes de Mon Village"
Champagne, France ($78)
A grower producer in the Champagne region since 1750, what makes these bubbles so special is that the Champagne is 100% Pinot Meunier. Also, it is a Brut Nature, meaning there is zero sugar added when finishing the Champagne. It has a creamy texture with red fruits that is structured by the Meunier. You certainly don't see this every day.
Fattoria Selvapiana "Bucerchiale" Chianti Rufina Reserva
Tuscany, Italy ($40)
Started in 1827, this wine is the flagship wine of Selvapiana. This is pure Sangiovese coming from the smallest subzone of the Chianti region, Rufina. It stands out from other Tuscan wines because it's a single vineyard Chianti. Drinking well above the reasonable price point, there's nothing like this, making one fall in love with Chianti all over again.
Mascot Cabernet Sauvignon
Napa Valley, California ($145)
A Cabernet made from the younger vines of Harlan, Bond, and Promontory, this wine is truly special and is destined for the greatness that comes from a pedigree of wines that easily cost more than triple the price. The Mascot is a perfect holiday gift that wine lovers will appreciate and should cellar for at least a few more years.
Cheers and Happy Holidays from Stave Wine Cellar!
Holiday Wine Pairings and Gifting Suggestions from a Pebble Beach Wine Expert