How to Play the Daunting 14th Hole at Pebble Beach
How do you play the 14th hole at Pebble Beach? It's a question many of the game's best players have asked, often with heads dropped in disappointment, or steam escaping their ears.
"It's probably the hardest third shot in all of golf," Tiger Woods says.
Phil Mickelson once made an 11 here.
Arnold Palmer took a 9 while chasing Jack Nicklaus in the final round of the 1967 Bing Crosby.
Four different victims made 9s during the final round of the 2010 AT&T Pebble Beach Pro-Am, including co-leader Paul Goydos.
Pebble Beach Golf Academy Director Laird Small shares how to tackle one of the toughest approach shots of your round. Watch his tour of No. 14 to learn how to negotiate the recently restored (and slightly more forgiving) green, which is protected by "the busiest bunker in America."
Some helpful takeaways that Laird teaches us:
The layup really bottlenecks as you approach 100 yards out from the green. While it's ideal to have a short club in your hands for the third shot, a safer layup to 140 yards out gives you a bigger target for your layup.
The approach shot usually plays 15 yards uphill, but it can play a lot more. Laird hit a 6-iron from 144 (normally 9-iron yardage), and it still came up short!
The new 14th green was raised on the right-hand side to create more available hole locations. A safe shot is to the right and past middle-of-the-green depth. The ball will stay up, and it leaves you a flatter putt.
The front of the green above the gaping greenside bunker has also been flattened (sand shot splashes over the years had produced quite the buildup).
Missing left is still not good. That overhanging tree eliminates a high recovery shot.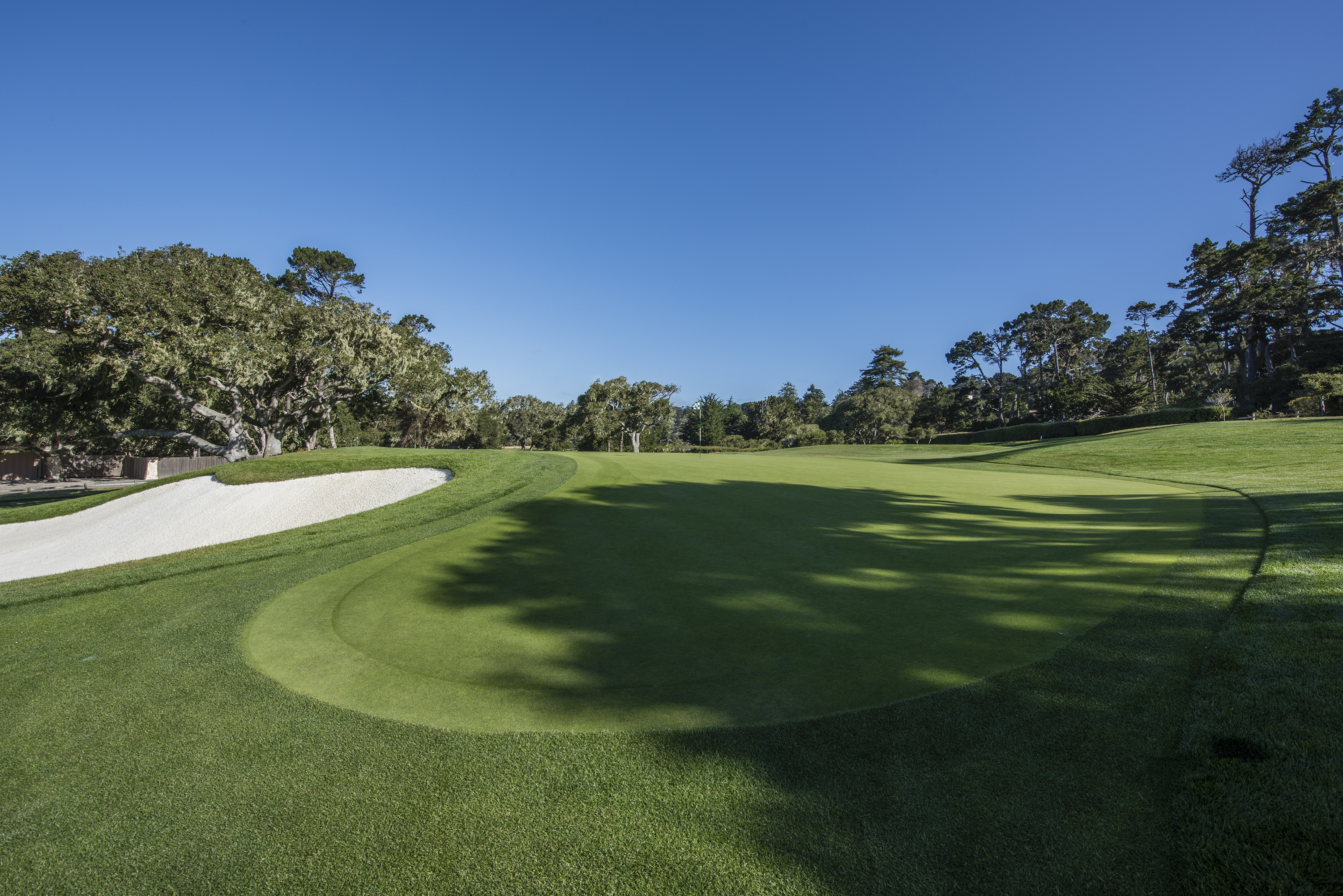 To learn more about the restoration of the 14th green, read the latest edition of Inside Pebble Beach. The restoration enlarged the green from just 3,000 square feet to nearly 4,000 square feet, doubling the amount of possible hole locations. It was completed in July of 2016, so this year's AT&T (less than a month from now) marks the first chance the PGA TOUR will have to play the new green.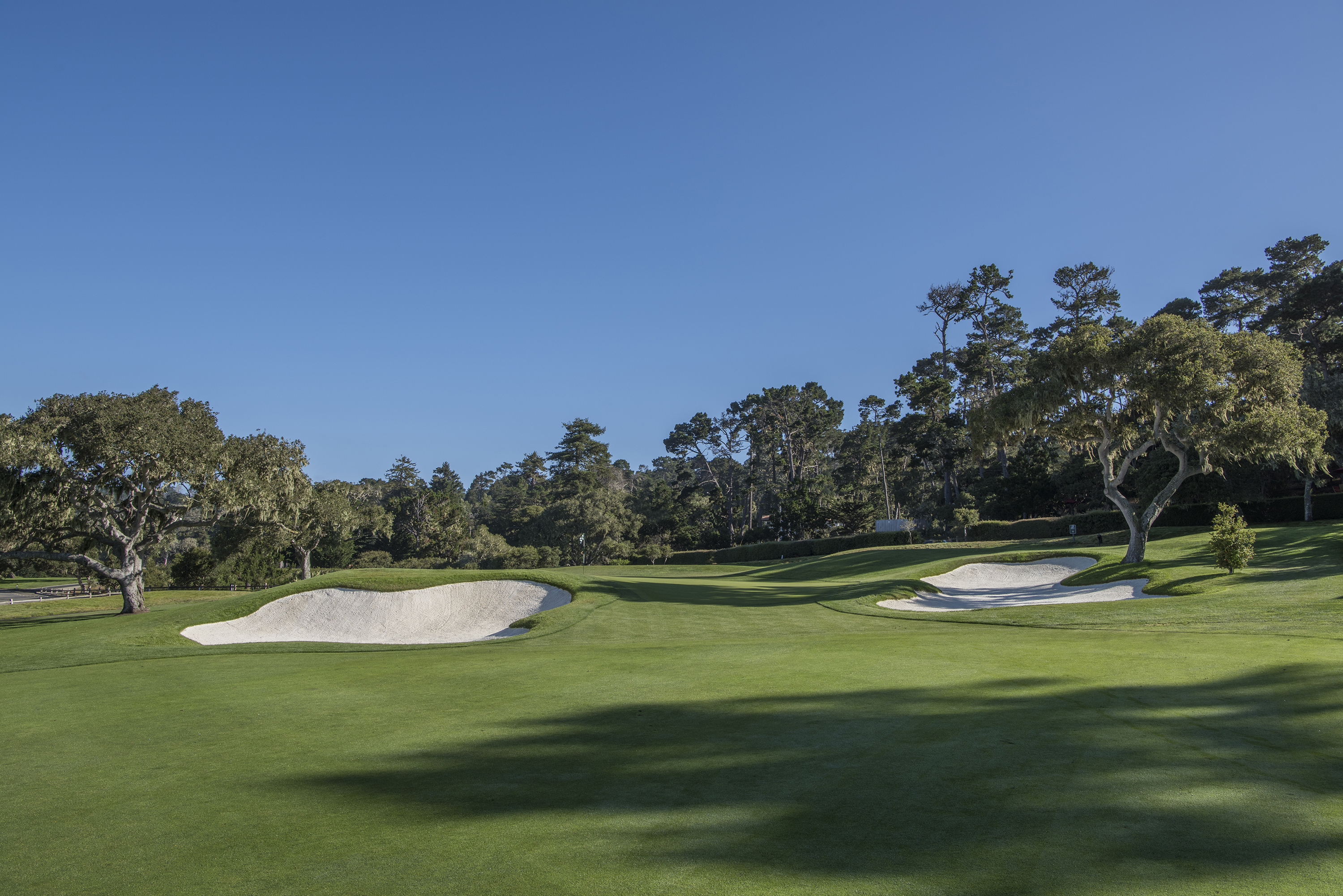 ---
Facebook Conversations