Standing at 9-under for his round on the 16th green at Pebble Beach Golf Links, Texas Tech senior Hurly Long could overhear the caddies in his group whispering about the course record.
"Was it 61 or 62?" they wondered.
It's 61 now.
Long poured in a 45-footer for birdie on No. 17, and sank a slick 10-foot birdie putt on No. 18 to fire an unthinkable 11-under 61 on Saturday during the second round of the prestigious Carmel Cup, setting the new course record at Pebble Beach Golf Links. Tom Kite and David Duval had previously shot 10-under 62s during the AT&T Pebble Beach Pro-Am, although both of those rounds were played under winter rules.
"It's very surreal," reflected Long two days later. "It's taken me until now for it to kick in. Pebble Beach is just a special place. I was talking about it with my teammates — where else in the world would you want to have the course record? Maybe Augusta National? It's a huge, huge honor."
Long jumped out to 6-under through six holes after holing out from the right greenside bunker for eagle. His round included 10 birdies and that eagle on No. 6, with the only blemish a bogey on No. 8 after sending his approach shot over the green.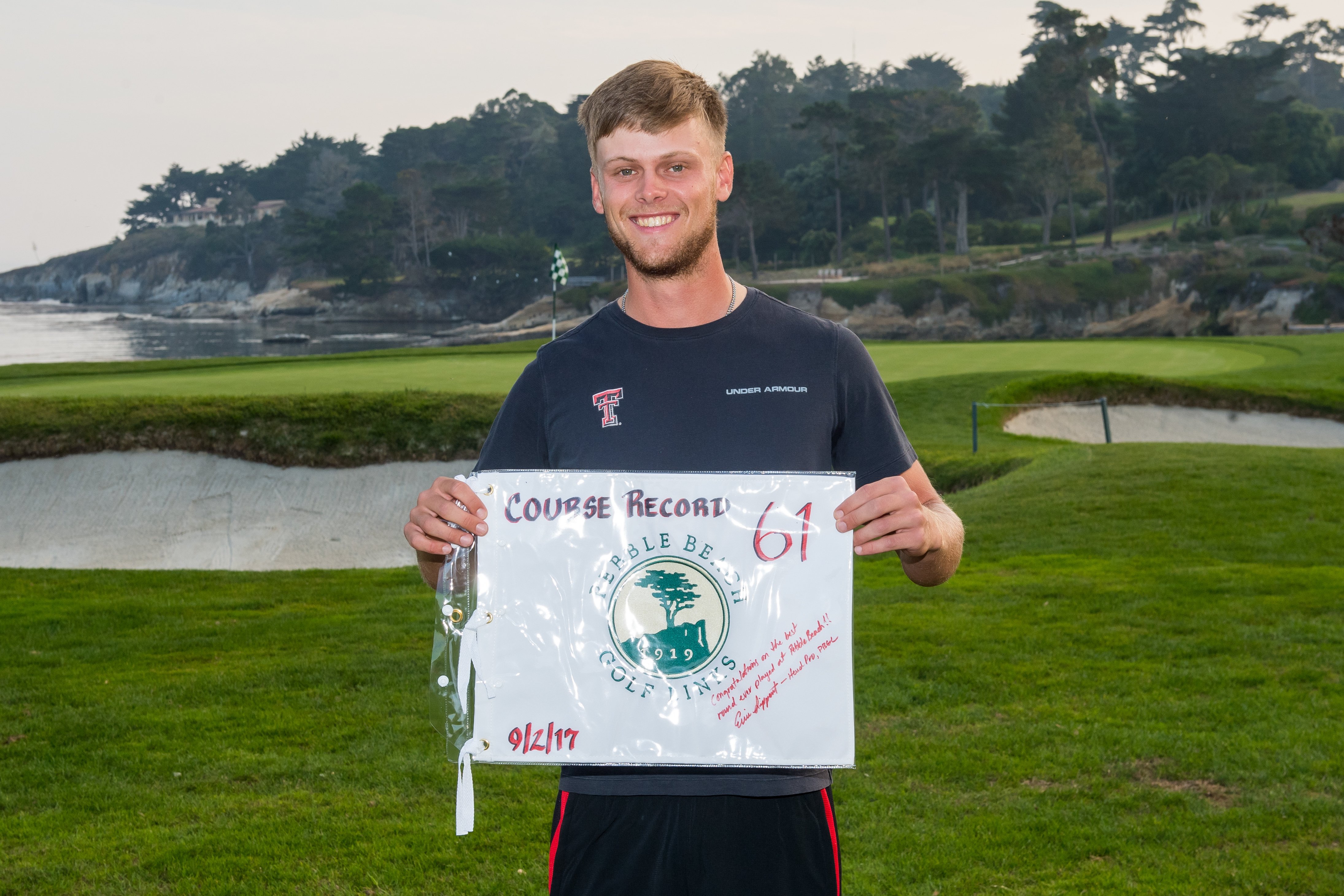 Pebble Beach has yielded some famous fast starts. Davis Love III began the final round of the 2001 AT&T seven strokes back, but went 8-under his first seven holes to grab the lead by the eighth tee box en route to a historic win. Andy Dillard also set a record by making birdies on his first six holes to open the 1992 U.S. Open.
But while Love went 1-under the rest of his round, and Dillard backed up to a 4-under 68, Long charged home with a 6-under 30 on the inward nine.
The record round produced some special shots. Long sank a 40-footer for birdie from the fringe at No. 1, holed out his eagle sand shot at No. 6, and drilled that 45-footer for birdie on No. 17.
The eagle on No. 6 was creative — Long purposely took his drive left of the fairway bunkers, giving himself a view of the green for his second shot. But his drive also landed on the cart path, scarring his ball.
"I was thinking, 'Do I really want to replace this ball?' " said Long with a chuckle.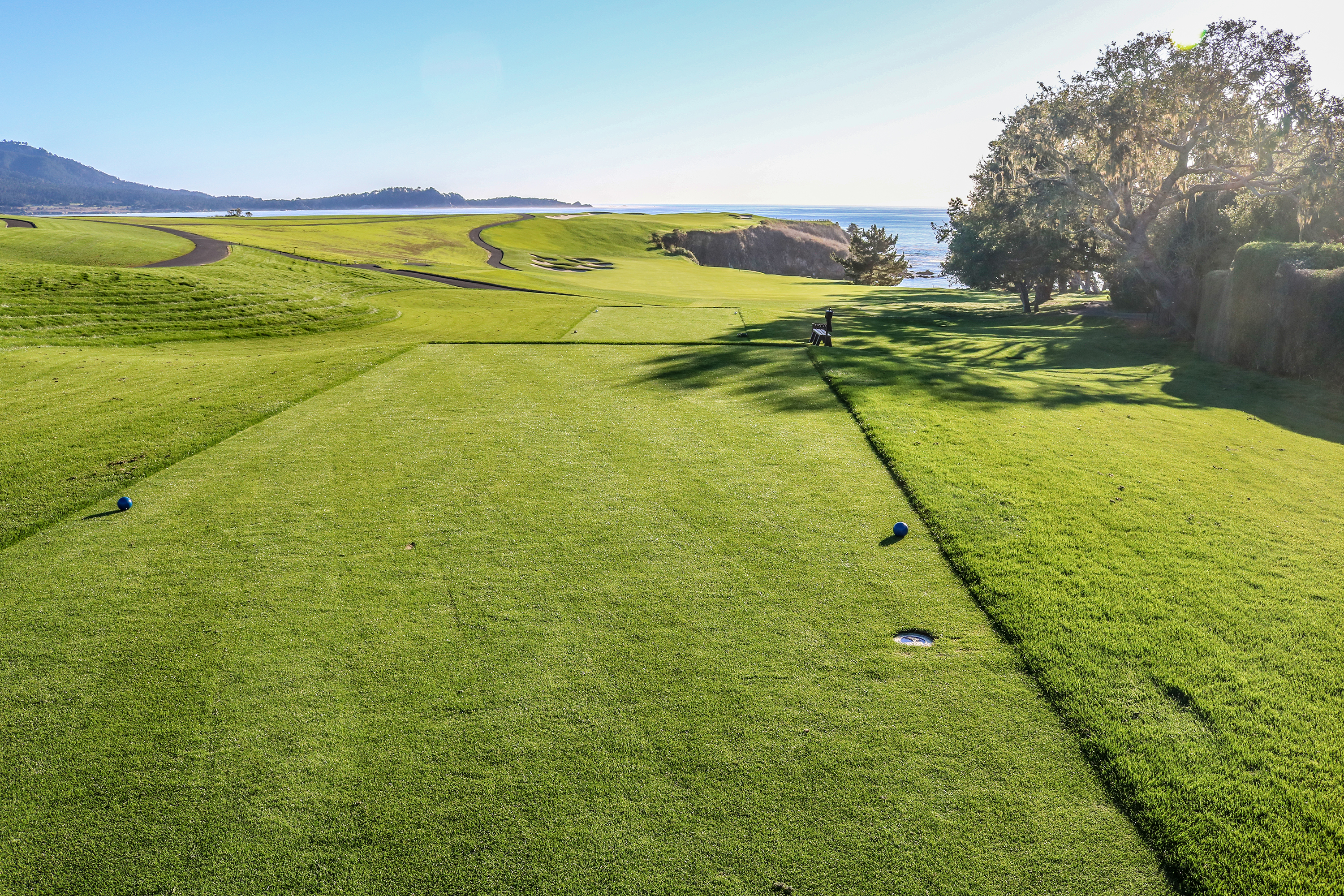 After Long sunk his eagle sand shot, he swapped out his lucky ball, but he still had plenty of mojo left.
Long bounced back from his lone bogey on No. 8 with a confidence-boosting par-save on No. 9, before burying a 20-foot birdie on No. 10 to get back to 6-under.
"Making a bogey on No. 8 isn't the end of the world," Long said. "I just wanted to make sure I kept the momentum going. That par on No. 9 was really big."
Dialed-in wedges produced birdies on Nos. 11, 14 and 15, and after draining that 45-foot bomb on No. 17, Long stood on the 18th tee at 10-under.
Except he believed he needed a birdie to tie the course record, and an eagle to set it.
"The 18th hole doesn't set up very well to my eye," Long admitted. "Under pressure I like to hit a low cut, and that tee shot really calls for a high draw."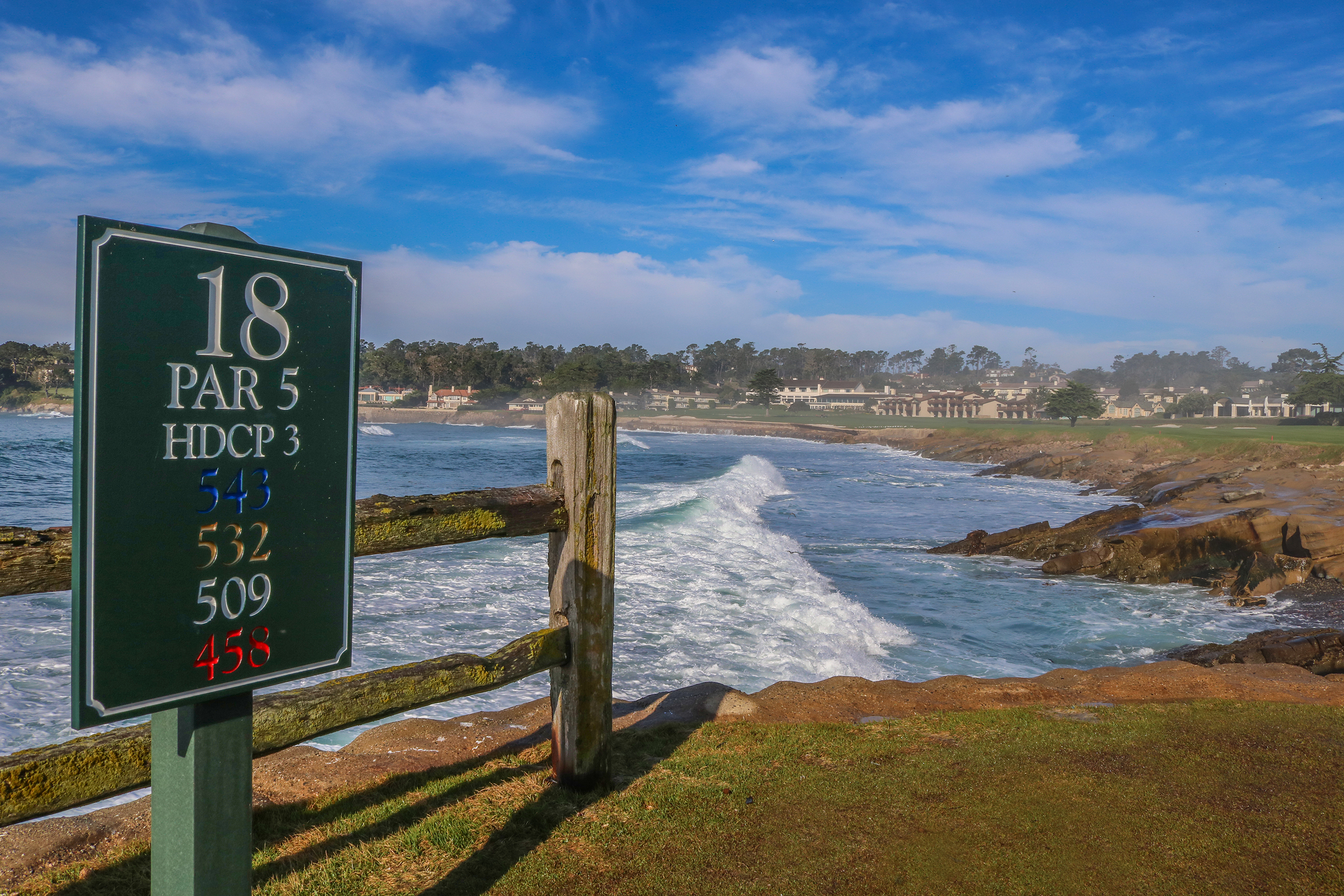 But a zoned-in Long took dead-aim at the tree in the fairway and smashed a bullet that crashed through it, leaving 238 yards to the hole. With one holed-out sand shot already under his belt, Long hoped to hit his 4-iron into the greenside bunker just short of the front-right pin and go for eagle from there. The approach came up a yard shy of the bunker, and his eagle pitch skipped just wide of the hole, before he nailed the record-setting birdie:
"That birdie on No. 18, I knew I had a chance to do something special," Long said. "For me to hole that putt, I was very proud."
But Long had to regroup pretty quickly. The 61 also gave him a one-shot lead at 14-under going into the third and final round of the Carmel Cup, and the chance to collect his first collegiate victory at a tournament that included No. 1 Oklahoma State, No. 2 Vanderbilt and No. 3 Oklahoma — the defending national champion.
"I spent the evening trying to think about how I needed to be on the golf course," Long said. "I have been working a lot on my mental game. I want to think, 'What would the No. 1 player in college do?' "
Long came into the fall season No. 191 in the Golfweek Collegiate Individual Rankings. But during the final round on Sunday, he looked a lot more like the first digit in that ranking. Long actually trailed Oklahoma State's Hayden Wood by a shot at the turn, but made birdies on Nos. 11, 13, 15 and 18 to close with a 5-under 67 and force a playoff.
Long won on the first playoff hole, when he gouged his approach shot out of a fairway divot to the front of the green and two-putted for the win.
No. 1 Oklahoma State took the team title, shooting 52-under over three rounds, including 20-under the final day. No. 22 Texas Tech was second at 38-under, five shots clear of Oklahoma.
Long's 69-61-67—197 was also the lowest three-day score in Texas Tech history — and he did it at Pebble Beach.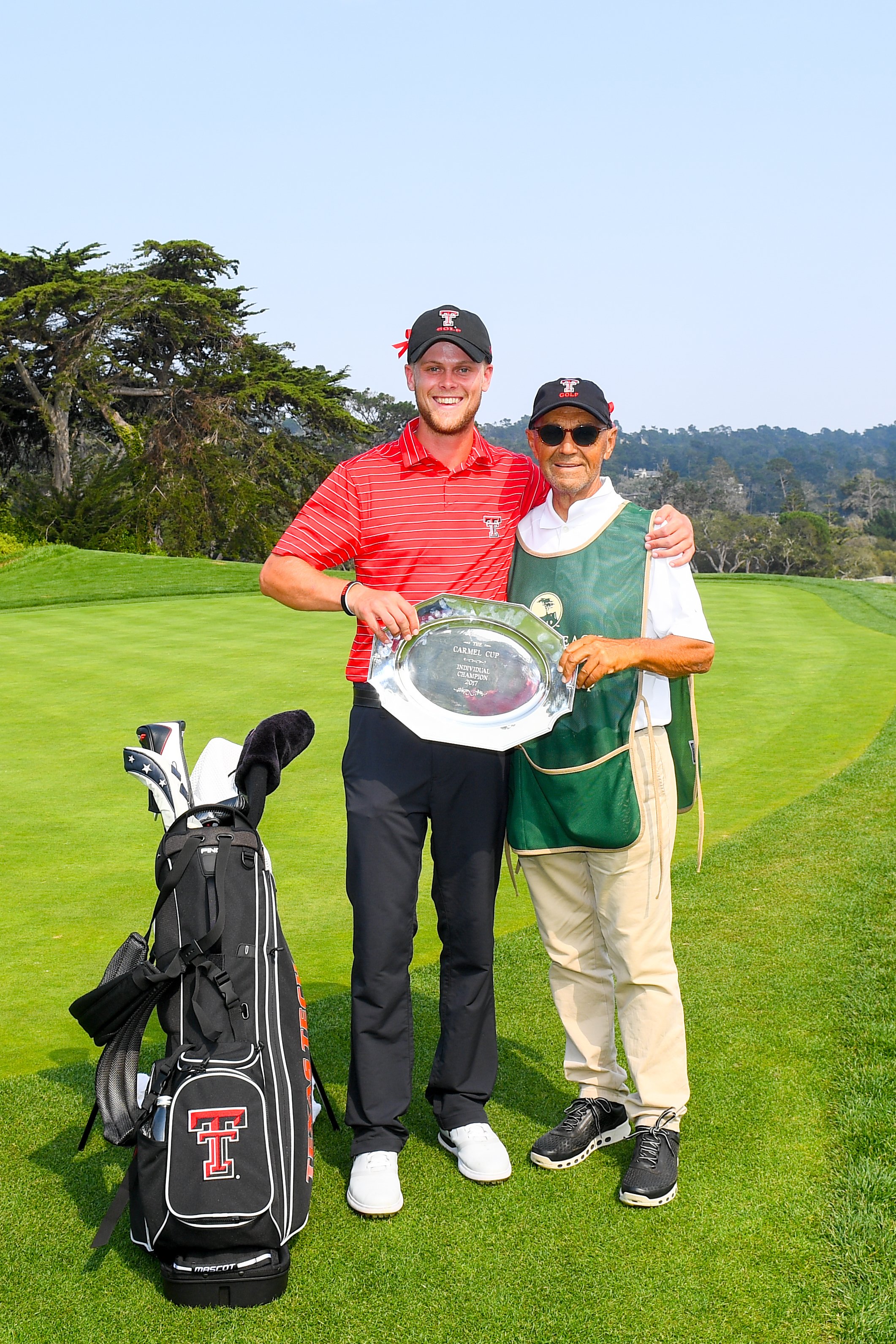 ---
Facebook Conversations