Saturday at the AT&T: Taylor and Mickelson Nearly Neck-and-Neck
A little wind and fog didn't stop the action from heating up at the 2020 AT&T Pebble Beach Pro-Am. Below, we break down the performance of the top three pros, and watch Bill Murry gloat over a successful putt.
Taylor Savors His No. 1 Spot
Nick Taylor impressed today by hanging on to his solo lead for the third day in a row. "[I] hit some good shots, capitalized on a birdie on 17 and putted great second nine, made a long putt on the par-3 and hit a great 3-wood in for eagle on 7," Taylor said of his performance. He acknowledged that while playing with Mickelson could easily prove distracting, he plans to stay focused on the game. "If I end up playing with Phil, I'm sure I won't be the crowd favorite, so just got to keep my head down, do my thing and keep playing, because I've been playing well," he said.
Mickelson is One Shot Off the Lead
As of today, Mickelson is looking that much closer to clinching his sixth AT&T Pebble Beach Pro-Am. "I did a good job getting the ball in the hole," Mickelson said of his day, which had commentators praising his strong short game.
Mickelson experienced what he has said is one of his top two bunker shots of all time, as shown in the PGA TOUR video clip, below. "Yeah, it's No. 2 in my all-time greatest bunker shots," Mickelson said of his bunker shot at 7 from behind the green. "I made one in the final round at Memorial, Muirfield Village, the old 16th hole from under the lip, plugged, and I holed that one. This one didn't go in, but it was the second best I've ever hit."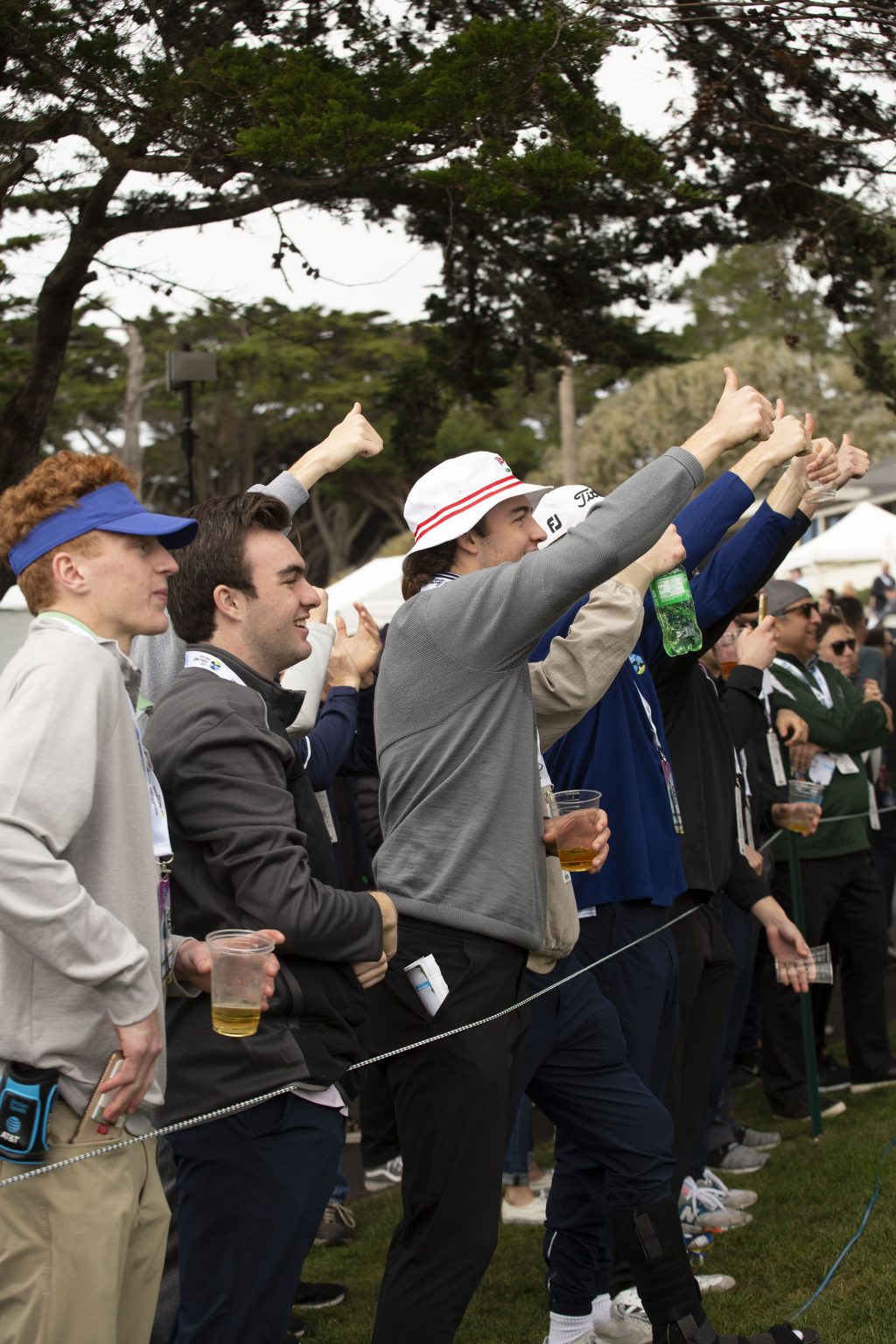 Day's Support System is Out in Force
Not far behind at No. 3, Jason Day was mildly critical of his performance, but still optimistic. "[I] gave myself plenty of opportunities out there. I just unfortunately didn't capitalize," Day said. "For a day like this, to walk away under par, I think I'm pretty still pretty pleased. I would have liked to have get it somewhere in the 60s." Day's family was present cheering him on, including his son who ran in for an afternoon hug.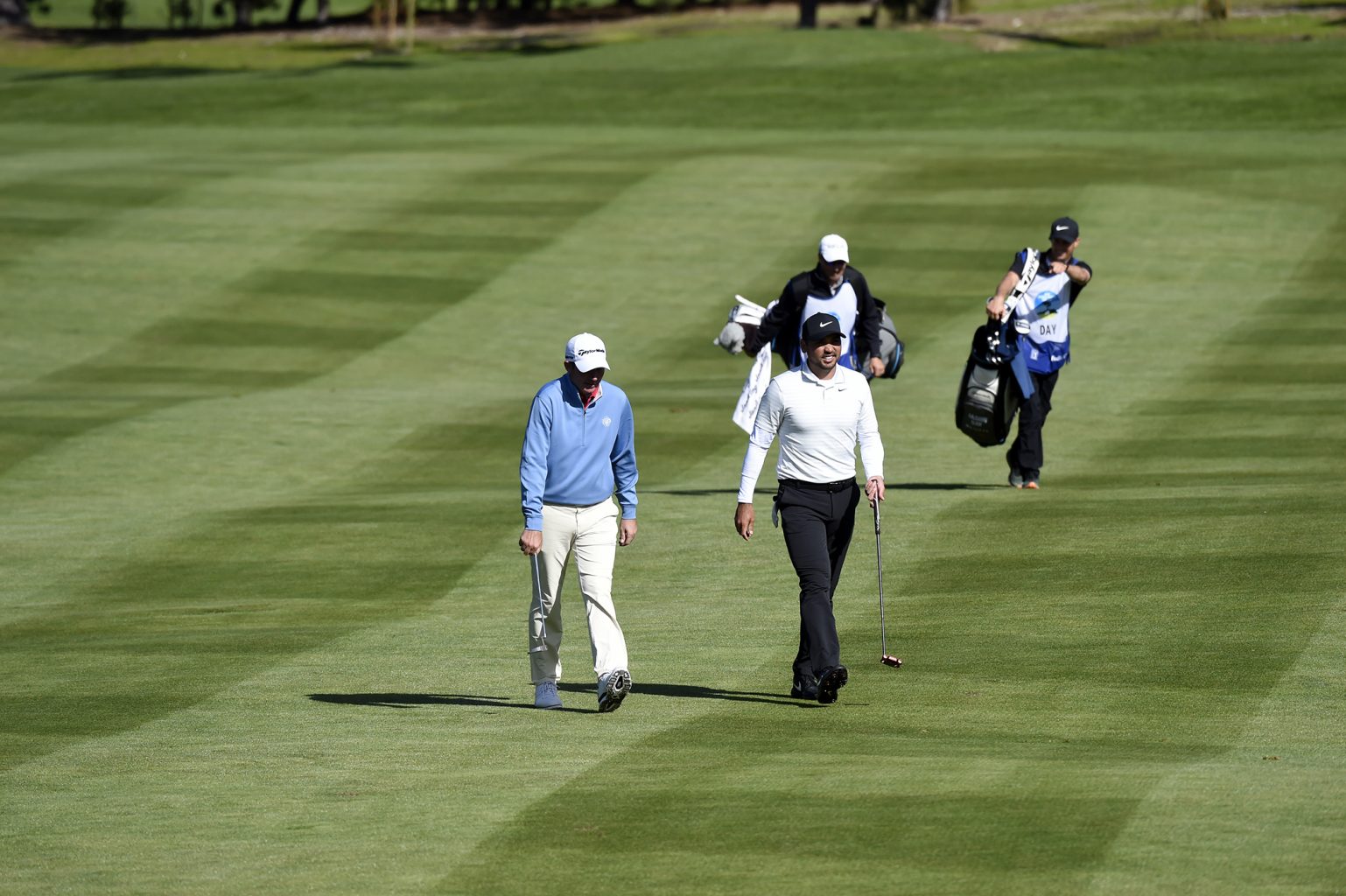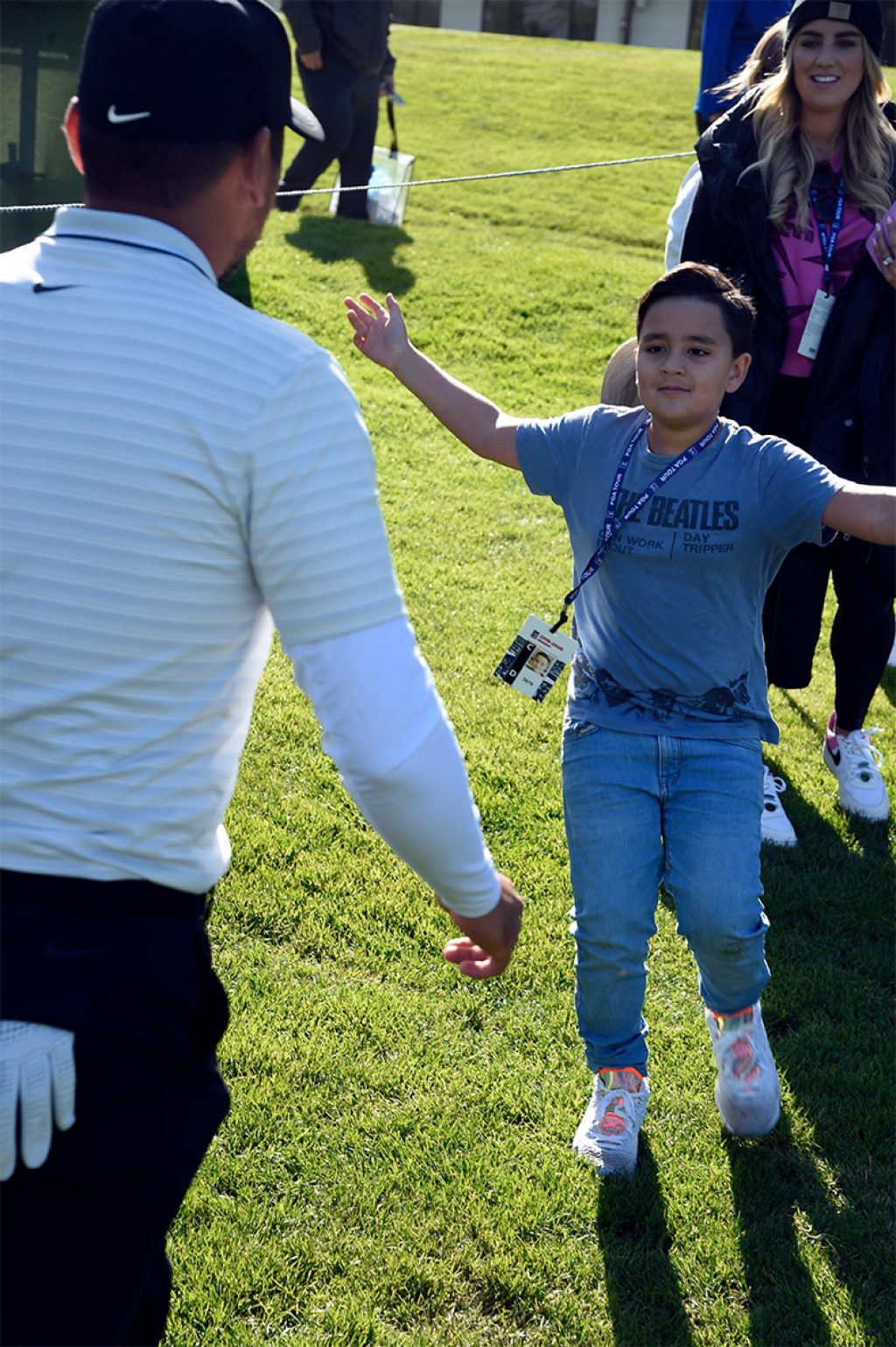 We Can't Stop Watching Bill Murray's Victory Laugh
Honestly, you can't watch it just one time. It's the best.
It's no understatement to say that this has shaped up to be an exciting tournament. We can't wait to see who takes home the trophy tomorrow!
Saturday at the AT&T: Taylor and Mickelson Nearly Neck-and-Neck