The Best Food at the 2020 AT&T Pebble Beach Pro-Am
You don't often expect to find gourmet cuisine on a golf course, but thanks to the talented event chefs at the AT&T Pebble Beach Pro-Am you can enjoy a lineup of delectable treats right in the middle of Pebble Beach Golf Links. Whether your appetite is up from walking the course or you just want to settle into the comfortable grandstands and relax, get ready to find out where the tastiest food and drink options can be found this year on Pebble Beach Golf Links.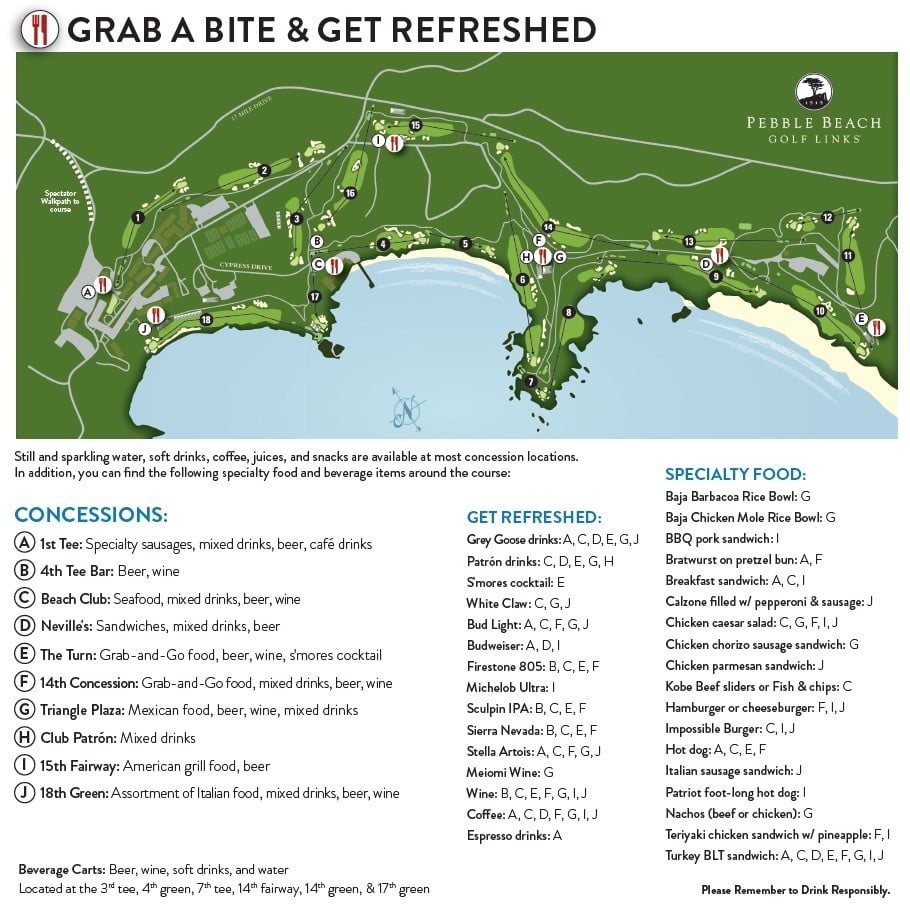 A Mexican Food Moment at the Triangle Plaza
Situated in the thick of the action between holes No. 6, 8 and 14, this area has been dubbed the "Triangle Plaza." Spectators who stop here can expect to see a fantastic Mexican food menu that includes Baja Barbacoa Rice Bowls, Baja Chicken Mole Rice Bowls, Chicken Chorizo Sausage Sandwiches and Nachos with beef or chicken. If you are a fan of Mexican flavors, grab a bite here and wash everything down with a cold beer, a glass of wine or a mixed drink (Margarita, anyone?).
Meiomi Flavor Forward Wine Lounge
Interested in tasting the official wine of the PGA TOUR? Head to the Flavor Forward Lounge at the Triangle Plaza, new to this year's tournament. Grab a glass of Meiomi Wine and savor the taste of coastal California in every sip.
No matter what you order, on a beautiful California day it doesn't get much better than this.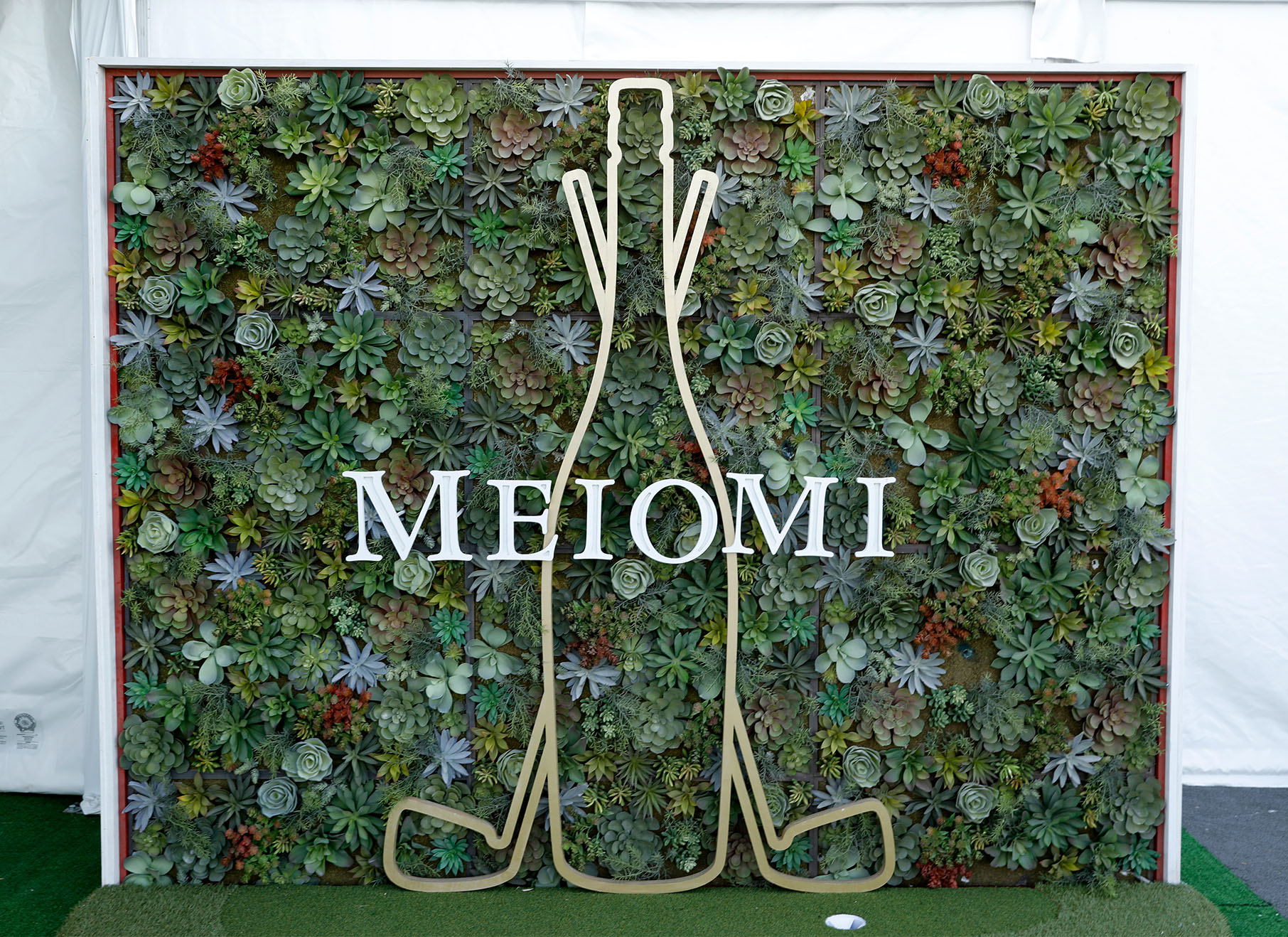 Quick & Delicious at the 14th Fairway
If you want something fast but satisfying, check out this new high-quality concession area. Located at the Triangle Plaza, this spot is inspired by the successful grab-and-go concessions setup at the 2019 U.S. Open. Hop in line and get ready to snack on items like the Chicken Caesar Salad, Teriyaki Chicken Sandwich or Bratwurst on a pretzel bun. And of course, mixed drinks, beer and wine are offered here as well.
Get S'more at The Turn
Feel like something cozy? New this year is a spot called The Turn, where you can relax next to fire pits while you watch the action on the 10th Fairway. This unique spot is worth the trek, offering premium cocktails and snacks including a s'mores specialty cocktail and s'mores brownie. Lounge around on the deck while you get your chocolate fix, or munch on a Turkey BLT Sandwich if you need something heartier to fuel your walk back toward The Lodge.
Classic American at the 15th Fairway
Sometimes there's nothing better than indulging in sports bar fare. If that's what you're craving, then head to the 15th fairway for your snacking needs. Fill up on American classics and grilled specialties such as a BBQ Pork Sandwich, Breakfast Sandwich, Hamburger, Cheeseburger or plant-based Impossible Burger. For truly hungry spectators, this concession area also offers a Patriot Foot-Long Hotdog complete with all the fixings.
Little Italy on the 18th Green
Mamma mia! It doesn't get better than Italian food if you're in the mood for cheesy, carb-y goodness. It's almost a shame you won't have to walk too far to get to this convenient concession area located on the beautiful 18th Green, as some extra steps should be required to earn this meal. Here, you can enjoy a warm Calzone stuffed with pepperoni and sausage, a toasty Chicken Parmesan Sandwich, or a classic Italian Sausage Sandwich. Don't worry, there's sure to be more walking in your future after you indulge!