The Hay: A Place with Junior Golf in its DNA
Peter Hay was the founding father of junior golf on the Monterey Peninsula. So it's no wonder that The Hay is a haven for beginning golfers and families to learn and enjoy the game in Pebble Beach.
The famed Pebble Beach head pro first held junior tournaments at neighboring Del Monte Golf Course in Monterey dating back to 1937. After World War II, Hay moved his annual event to his home course – none other than Pebble Beach Golf Links.
But Hay was dedicated to creating a fun place for junior golfers throughout the year. So in 1957, Hay teamed up with Pebble Beach co-architect Jack Neville and Bayonet Golf Course creator ​​General Robert B. McClure to build one of the first par-3 courses in the country.
It was called Peter Hay Golf Course, and until the 2019 U.S. Open, it gave juniors and beginning golfers the chance to sink putts in Pebble Beach while framed by views of Stillwater Cove.
Peter Hay became the grand spectator entrance for the 2019 U.S. Open, giving Pebble Beach Resorts the exciting opportunity to reinvigorate the layout after the championship. Tiger Woods was the perfect choice to lead the project, given his affinity for both Pebble Beach and junior golf.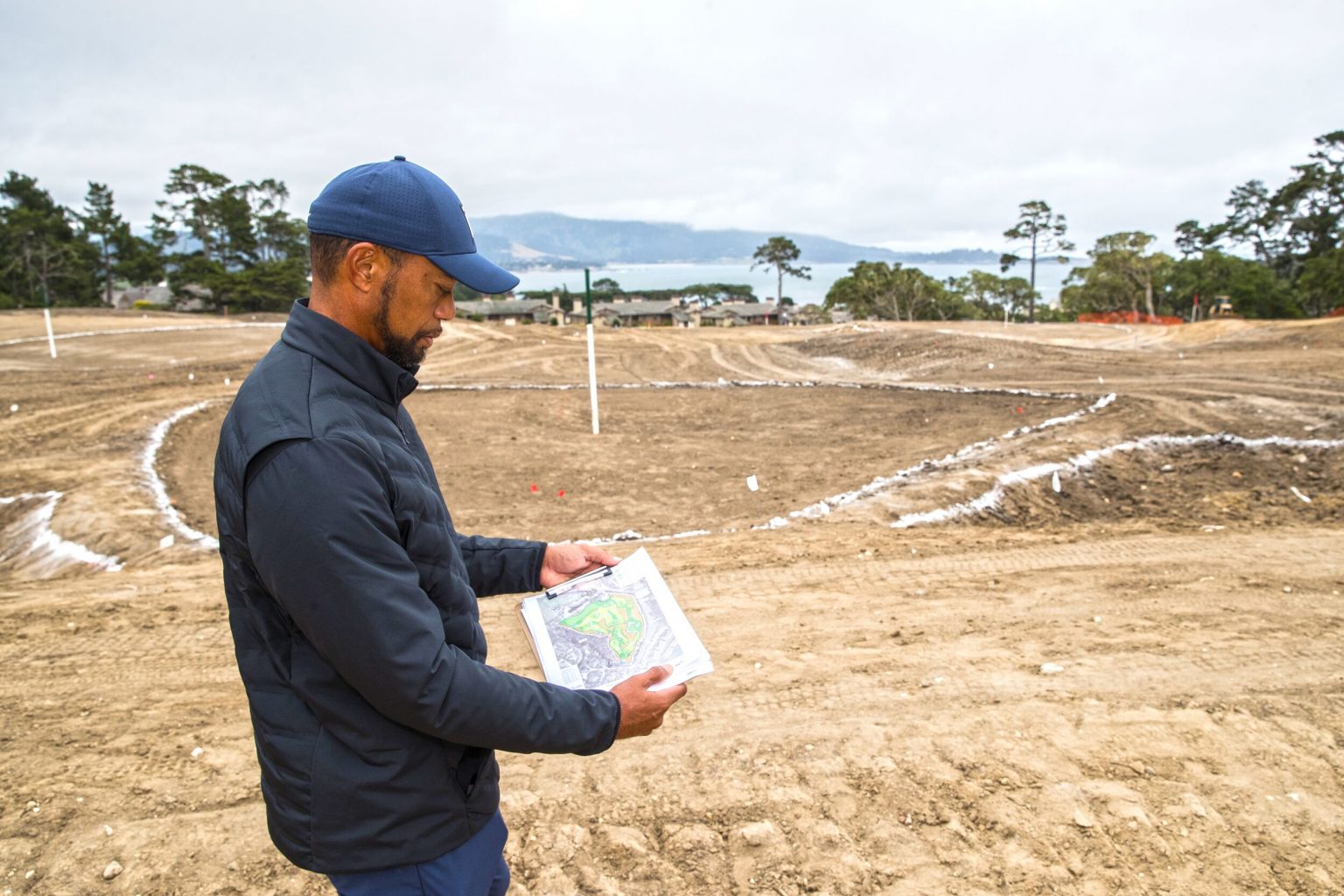 Woods reflected during construction of The Hay, "I grew up playing a par-3 course in Long Beach. I always thought it's the easiest way to learn."
One way Woods made The Hay beginner friendly is by giving players the option to putt – from the tee box.
When asked during construction what he enjoyed most about creating The Hay, Woods said, "You can putt on every hole. I like that feature. From kids to the elderly, we can all have fun. It brings us all together."
With holes ranging from just 47 yards to a long of 106, eight of the nine greens at The Hay feature fairways that flow directly to the putting surface. (The only exception is the second hole, an exact replica of the famed par-3 No. 7 at Pebble Beach.)
The Hay isn't just approachable. It's affordable. Rounds are complimentary for all golfers 12 and under, and just $5 for Youth on Course members (through age 18).
And while you can play The Hay with just a putter, that's the only club you'll need on the 100-yard-long putting course behind the first tee. The complementary attraction for all participants features an ever-changing putting course full of fun valleys, swales, plateaus, slopes and more.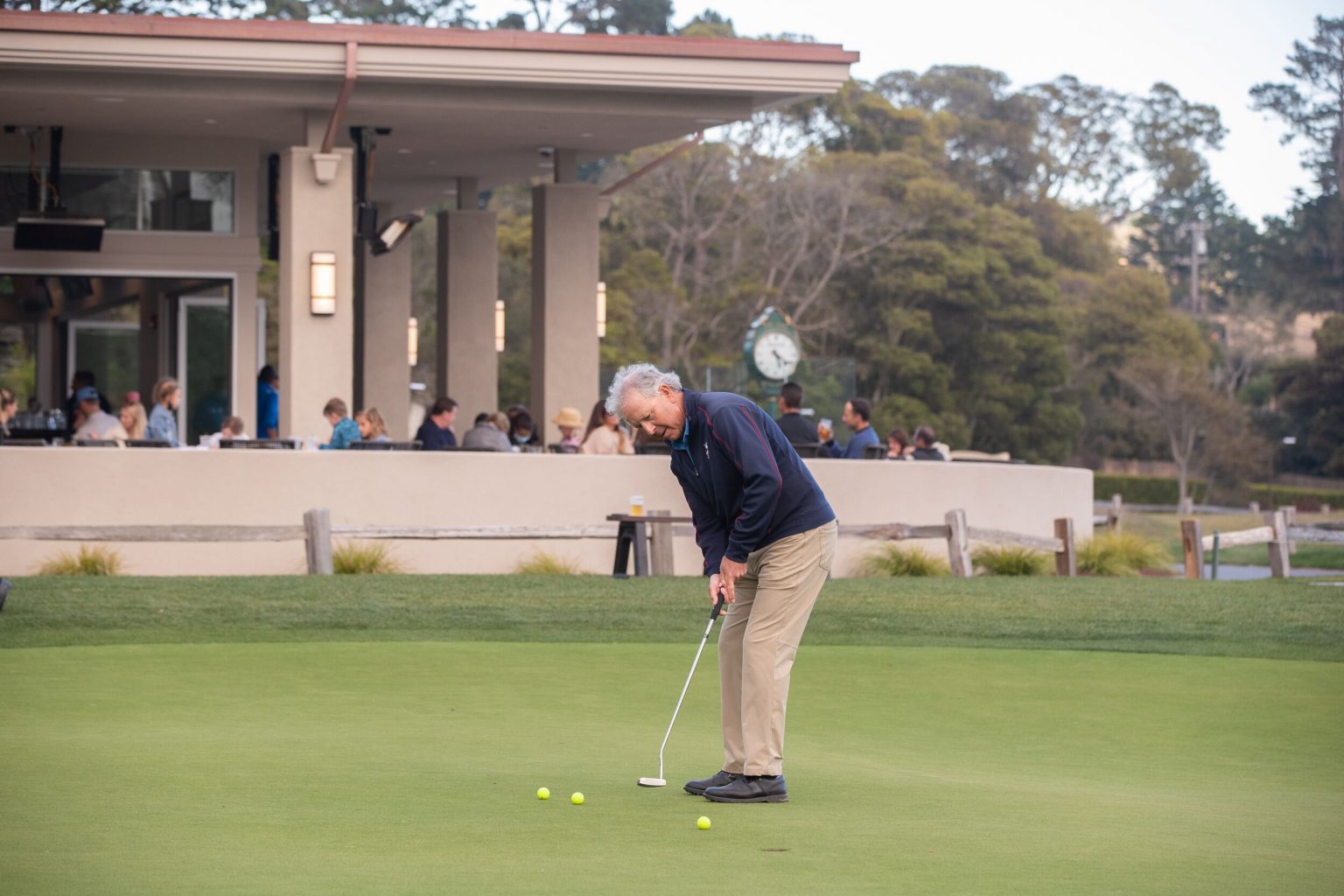 Do you want to introduce your kids to golf, but aren't sure how?
Next door to The Hay is the world-renowned Pebble Beach Golf Academy. So we asked Master Instructor Laird Small to share a few tips about getting into golf.
What is the right age for juniors to try golf?
Usually around the age of 7. Many can play it earlier based on their development. Some are bigger or more coordinated earlier, and some develop later. It all depends.
What is the best way to try golf?
Most importantly, golf is a game, and all games should be fun to learn and play! Make the environment safe both physically and emotionally. Know that they may hit more bad shots than good at the start. Be positive and support their efforts. Realize that they are growing each day they continue to play.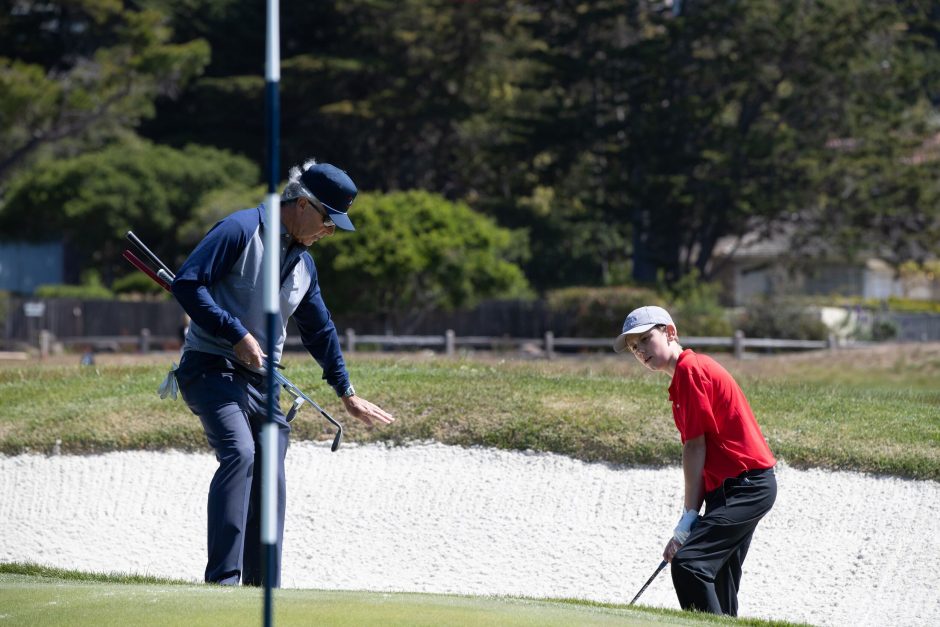 "
"Most importantly, golf is a game, and all games should be fun to learn and play!"
"
What should they practice?
Coach them to learn from their experience! If they are putting, take three balls to a target – let's say a 10-foot putt. If their first putt was to the right of the target, ask them what would they do differently on the next putt – and see what they come up with.  This allows them to learn from their experiences, and enables them to figure it out. (This is also a great life lesson!)
It is important to realize that the attention span of beginning junior golfers is short, so keep changing the skills. Hit balls on the range for 5 minutes, go putt for the same amount of time, and then go chip. They will learn more skills in a short amount of time.
What kind of coaching do they need?
Make sure they have clubs that are appropriate for their size. They don't need a full set of clubs when they are starting out. As they grow, change their clubs as well.
If they are interested in learning, the best thing parents can do is support their interest and provide good coaching (lessons) on a regular basis. Avoid giving lessons – just support their interest in learning and growing in game. Lessons can be once per week or twice per month, and can be as short as 30 minutes.
Many times between lessons, they may not have a chance to practice. Other activities often take up their time. That's OK. At their next lesson, they will hear the same message, and they will continue to grow in the game.
When are they ready to play a golf course?
Golf is a social game! Invite their friends to a lesson, or to a range session, or for nine holes on a par three course. This can make it more fun and social, and they will make new friends along the way.