The Pebble Beach Resorts Dream 18 – The Back Nine
It's a tie. We asked you to vote for the Pebble Beach Resorts Dream 18 on Facebook, and we have a split decision. You chose nine holes at Pebble Beach, and nine holes at Spyglass Hill.
Be sure to bring your camera – as well as a few extra balls. The final Pebble Beach Resorts Dream 18 measures as a 6,639-yard, par-71, with stunning ocean views on 13 holes, and water coming into play on 12 holes.
We went over the front nine, which is a fun 3,198-yard, par-35, with four par-4s, three par-3s and two par-5s – all with dramatic ocean views (five from Pebble Beach, four from Spyglass Hill).
The back nine takes on a bit more forest character with five holes from Spyglass Hill, but it still offers some of the most unforgettable ocean views at Pebble Beach. The back nine finishes as a 3,441-yard, par-36 from the back tees, with three par-3s, three par-4s and three par-5s.
Let's take a closer look:
10. PEBBLE BEACH (446 YARDS, PAR-4)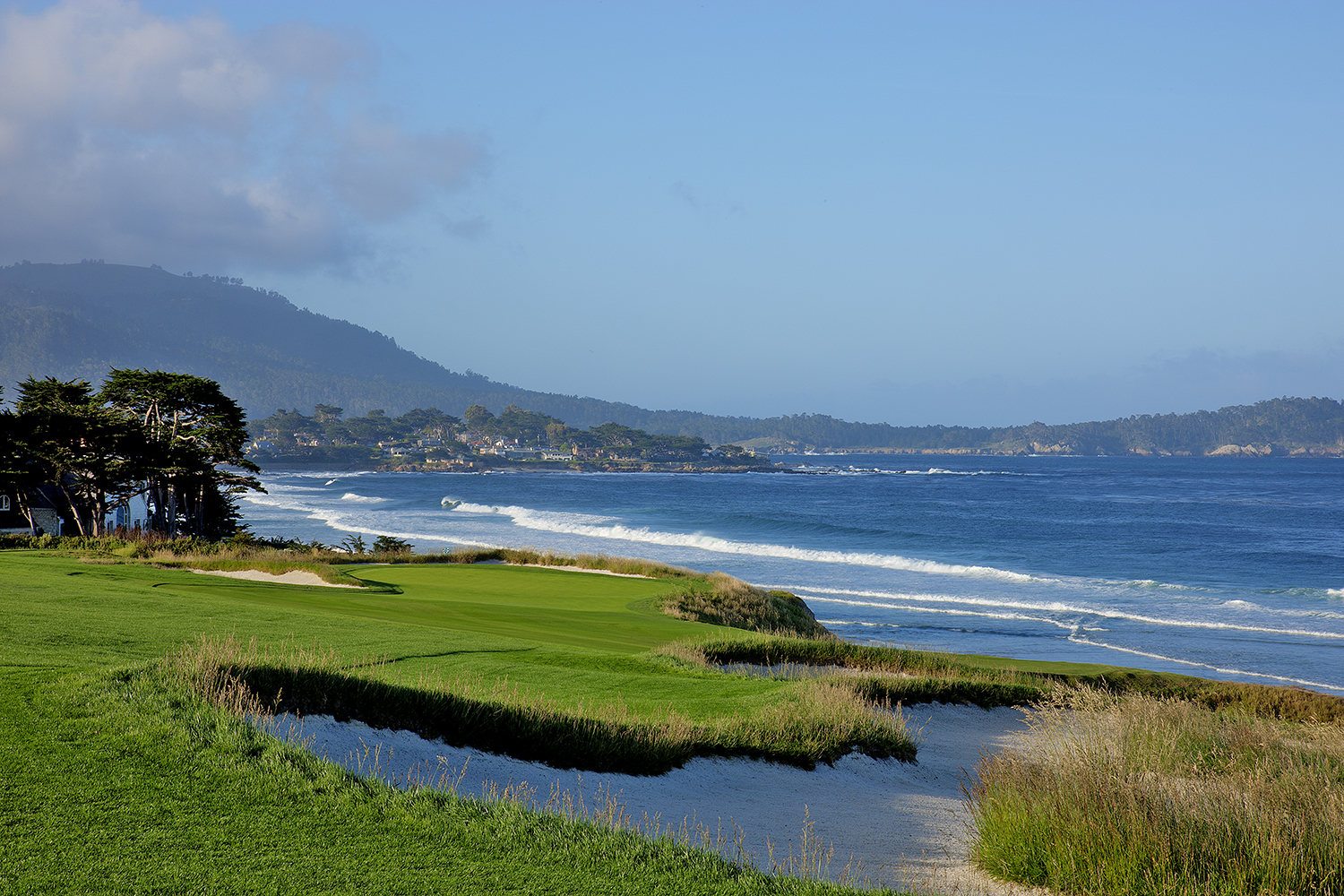 The finale to the Cliffs of Doom trilogy, No. 10 at Pebble Beach is as scenic as it is scary. Draped on cliffs overhanging the sugar-white sands of Carmel Beach, the first hole of the back nine has ranked as difficult as the fourth toughest par-4 on the PGA TOUR, thanks to its beach-slanting fairway and green rimmed by bunkers.
HONORABLE MENTION
The most fun hole at Del Monte is the potentially drivable No. 10, with a fairway and green framed by striking church-pew bunkers.
11. SPYGLASS HILL (528 YARDS, PAR-5)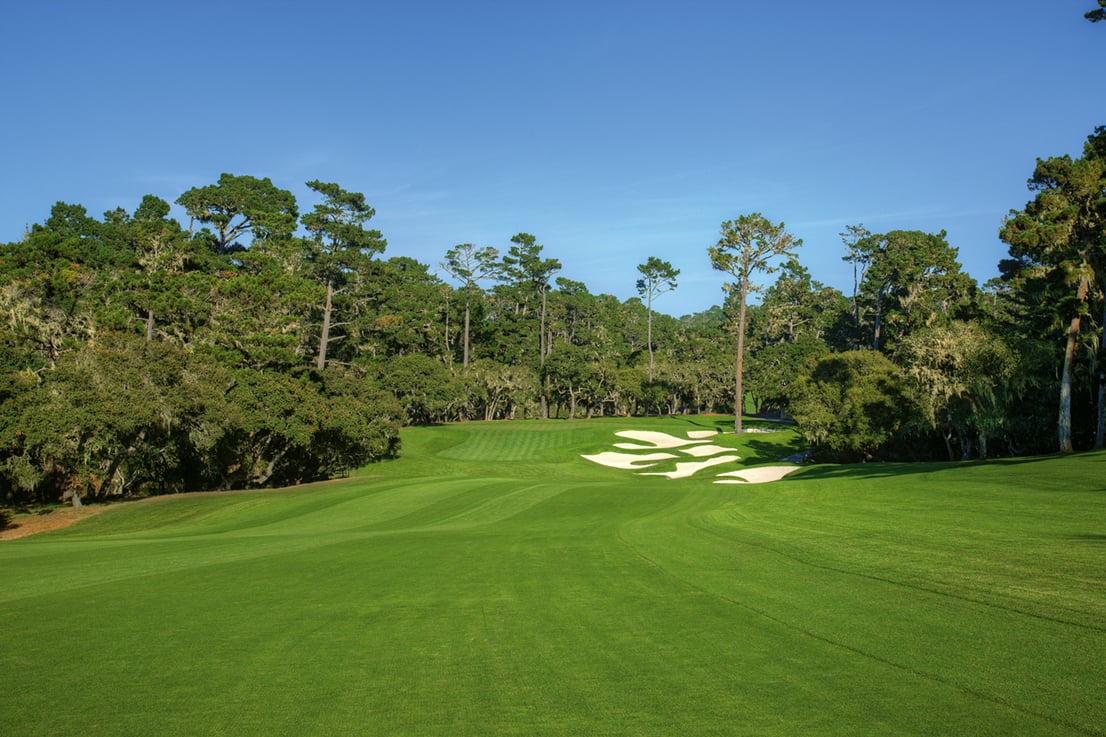 Speaking of church-pew bunkers, the staggered collection of sand traps climbing the final 60 yards to the 11th green can leave you praying as you watch your ball attempt to carry them. But the sharp dogleg-right par-5 can be had with a pair of daring shots, one taking on the trees off the tee, and a second challenging those greenside bunkers.
HONORABLE MENTION
No. 11 at Pebble Beach can be overlooked with its nondescript blind tee shot that leaves the ocean, but its tiny, sloping green is one of the most stressful on the course.
12. SPYGLASS HILL (178 YARDS, PAR-3)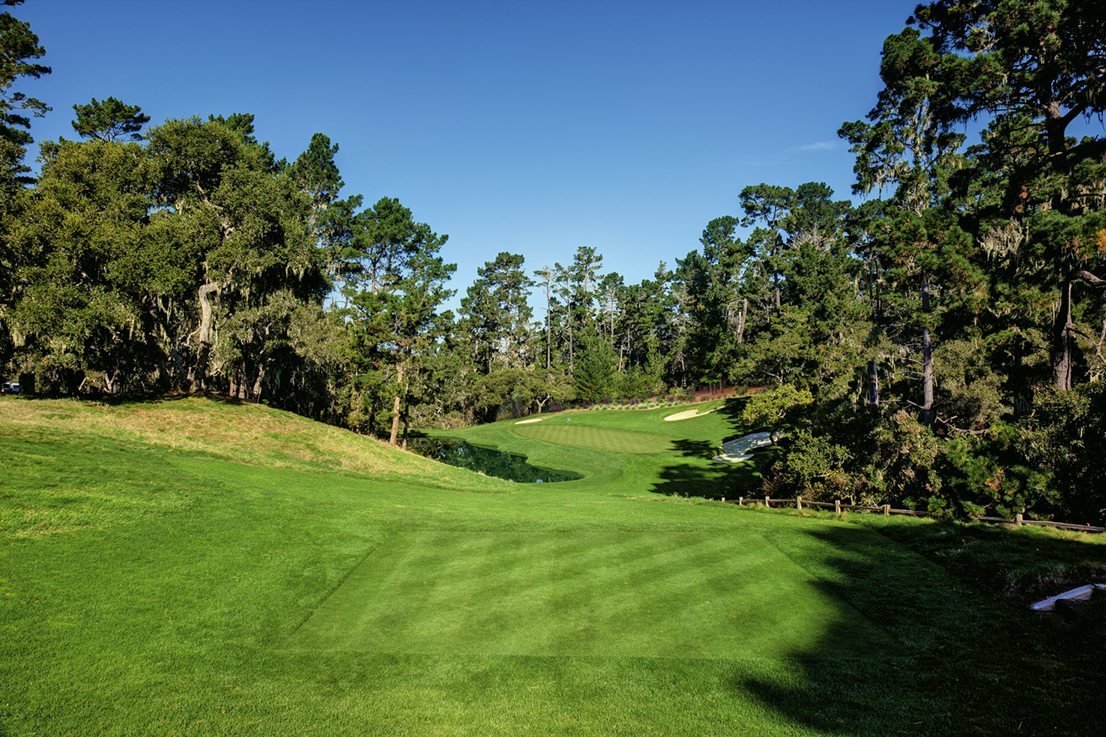 It's a gorgeous garden-like setting that has a hint of another course Robert Trent Jones Sr. worked on – Augusta National. No hole there is quite like this though – an exciting downhill shot framed by a pretty pond left, and three bunkers carved into the hillside right.
HONORABLE MENTION
Speaking of par-3s at Augusta National, only the famously devilish No. 12 at the Masters played tougher than No. 12 at Pebble Beach during the 2014 PGA TOUR season.
13. PEBBLE BEACH (403 YARDS, PAR-4)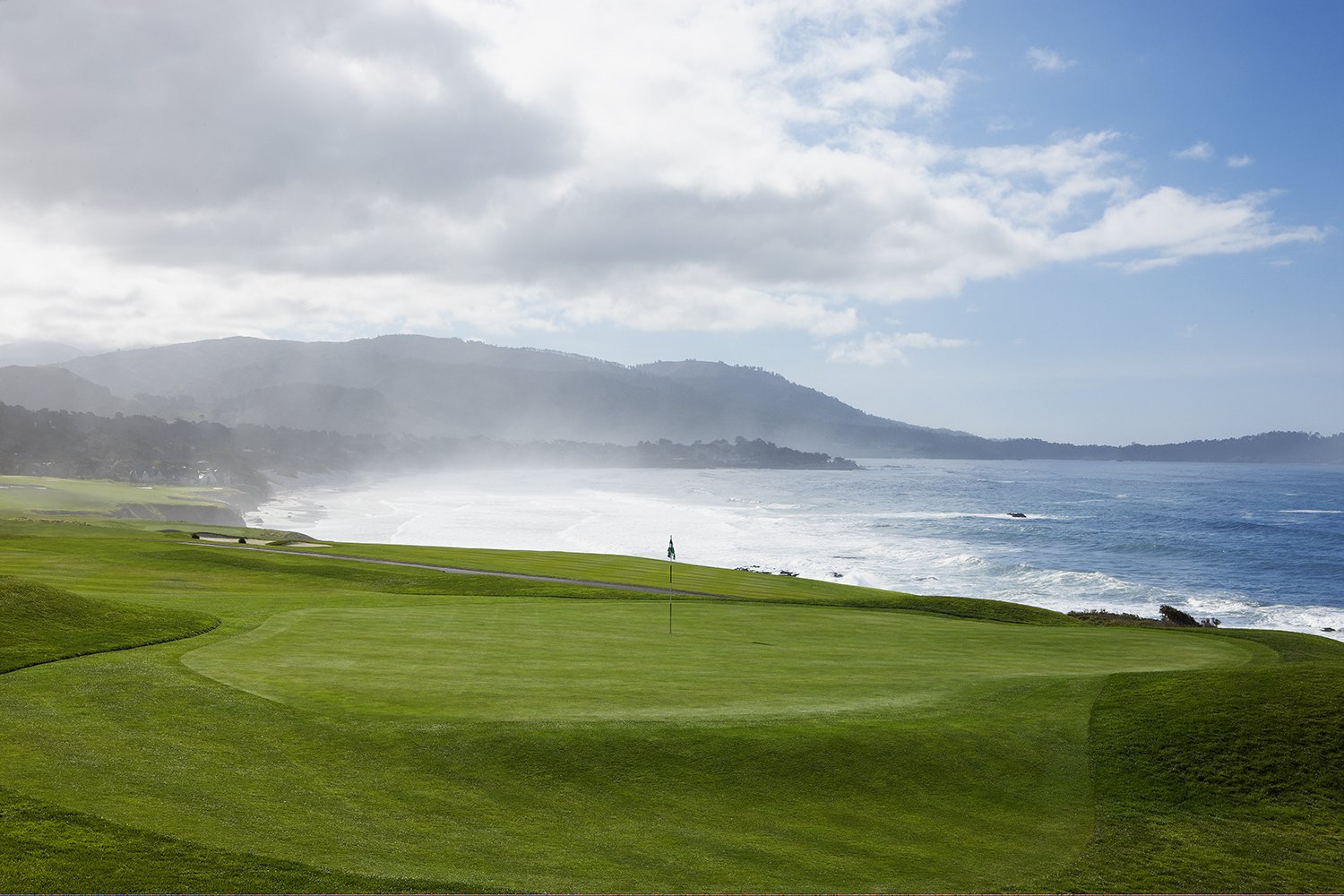 Flanked by a fairway bunker for nearly 100 yards, No. 13 at Pebble Beach marches uphill to one of the strongest sloped greens on the course. From your perch at the green – one of two designed by Alister MacKenzie – enjoy a tremendous view looking back through Nos. 9 and 10, and out toward Carmel Beach.
HONORABLE MENTION
The most difficult short par-3 this side of Pebble Beach is Wee Precipice, the 126-yarder over a golf-ball-filled gully at Spanish Bay that sends you back toward the ocean for a thrilling finish.
14. SPYGLASS HILL (560 YARDS, PAR-5)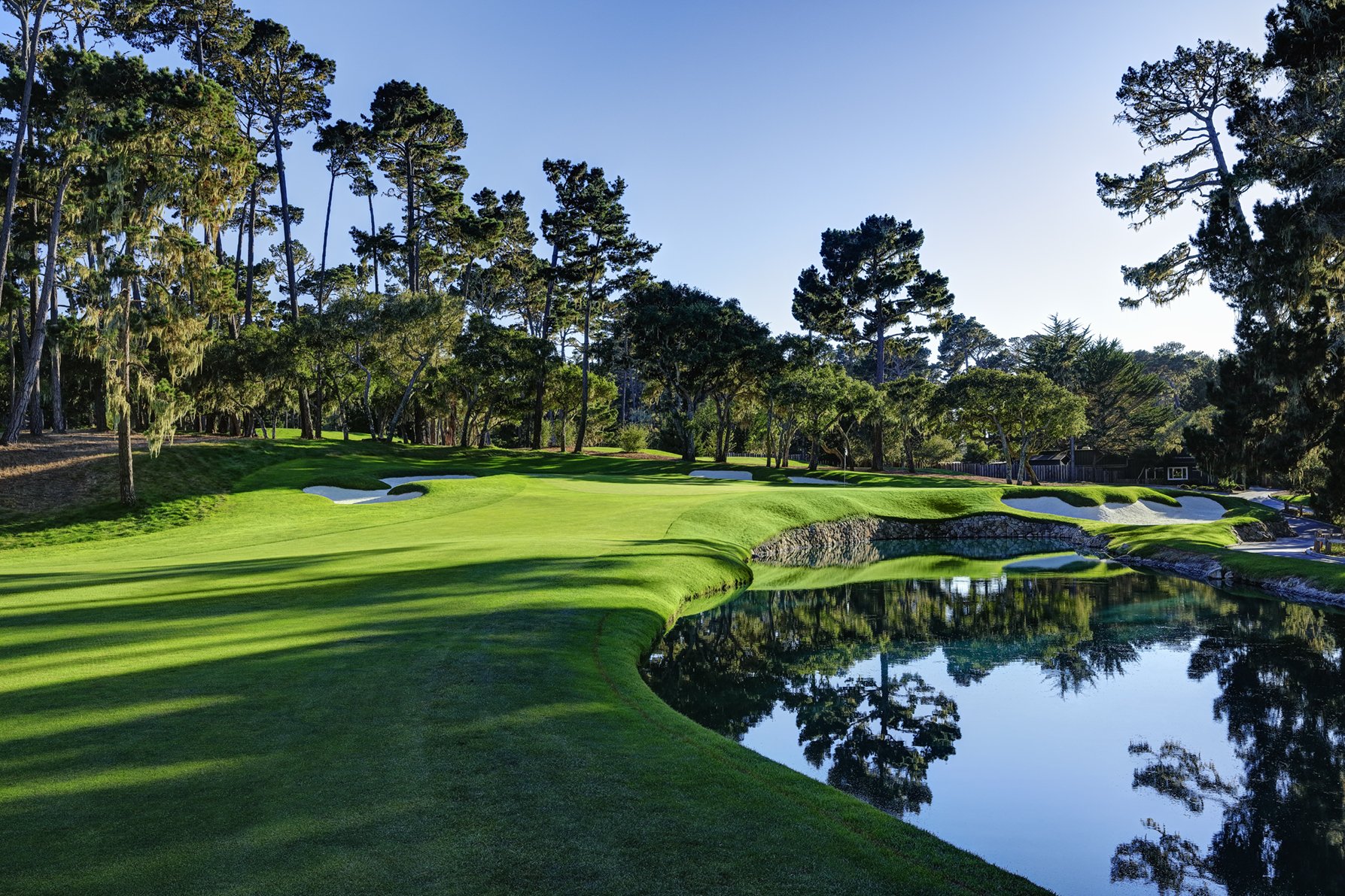 In the battle of long par-5s, Spyglass Hill beat out the beautiful No. 14 at Spanish Bay and the brutal No. 14 at Pebble Beach. The zig-zagging dogleg at Spyglass Hill is defined by its roller-coaster green tucked behind a 60-yard long pond, a peaceful setting – once you reach it.
HONORABLE MENTION
There might not be a more challenging green than No. 14 at Pebble Beach (it caused four pros to make a 9 during the final round of the 2010 AT&T Pebble Beach Pro-Am), while the editors of Golf named No. 14 at Spanish Bay one of world's 500 greatest holes (but it couldn't squeeze into our Pebble Beach Resorts Dream 18).
15. SPYGLASS HILL (130 YARDS, PAR-3)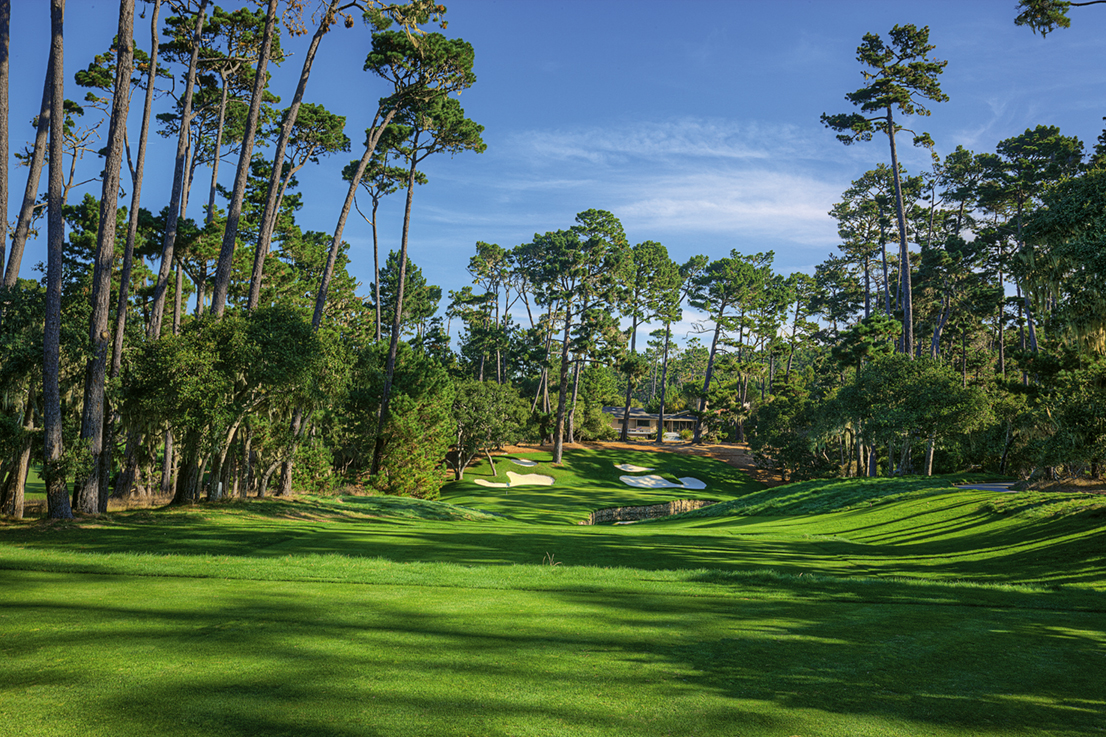 A cute drop-shot par-3 protected by a perfectly placed pond, No. 15 at Spyglass Hill feels like a break on the back nine. But the tiered green subtly protects every pin placement, and can even send balls spinning back into the water.
HONORABLE MENTION
Stand on the 15th tee box at Spanish Bay and look behind you to enjoy a sneaky beach-level view.
16. SPYGLASS HILL (476 YARDS, PAR-4)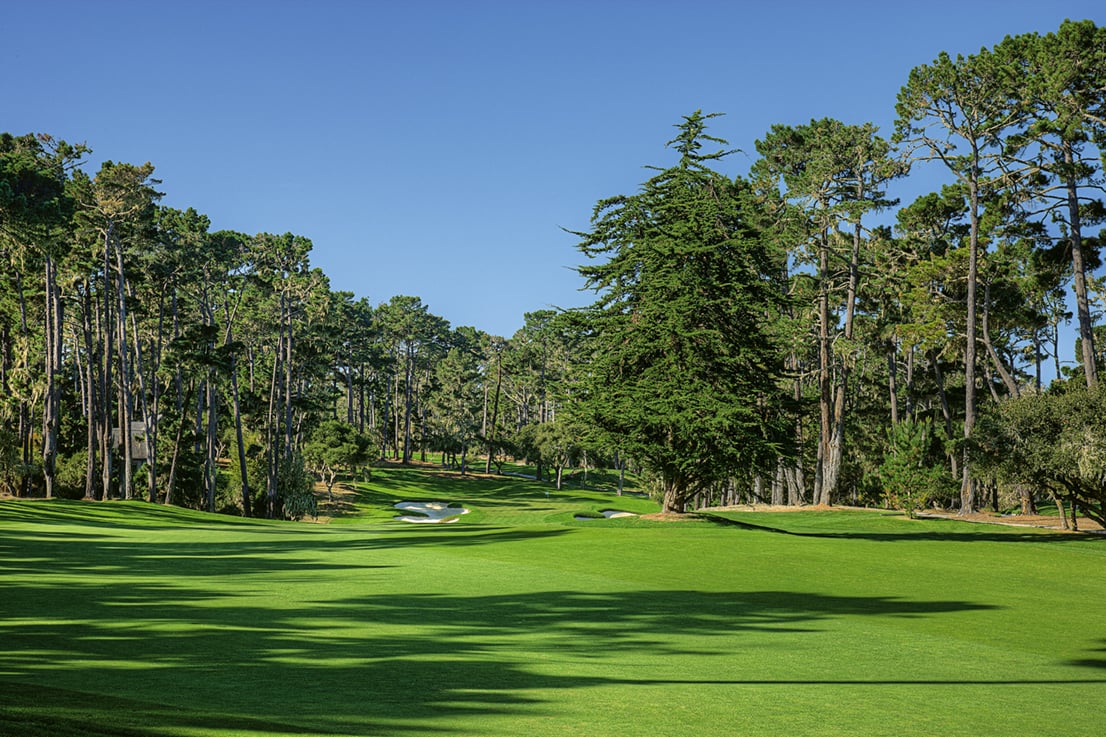 The No. 2 handicap at a course defined by its difficulty is not just a long, tight and twisting dogleg with hazards and bunkers book-ending both sides of a multi-tiered green – there's also a tree at the edge of the fairway that you must shape your drive (or second shot) around.
HONORABLE MENTION
It's a competitive title, but No. 16 might go down as the most scenic par-3 at Spanish Bay, with a captivating ocean view to the left that grabs your attention when you reach a green tucked into a giant sand dune.
17. PEBBLE BEACH (177 YARDS, PAR-3)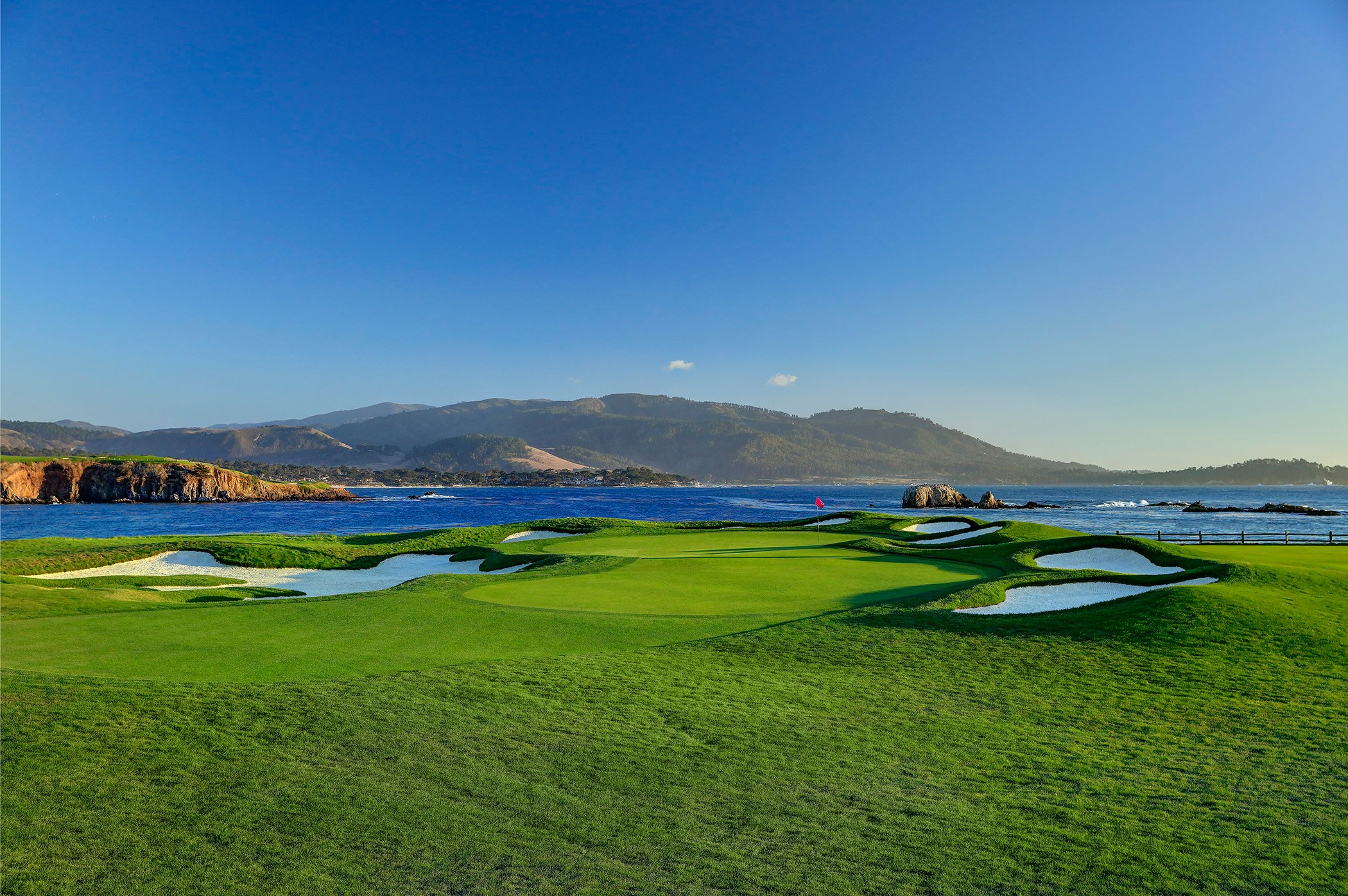 History happens here. Jack Nicklaus clinched the 1972 U.S. Open when his 1-iron short-hopped the stick. Tom Watson put the 1982 U.S. Open away here when he chipped in for birdie and broke into an impromptu victory lap. Even without those shots, the hour-glass-shaped green surrounded by wavy bunkering and the majestic Stillwater Cove is iconic.
HONORABLE MENTION
No. 17 at Spanish Bay is straightaway par-4 that skirts the beach, but you don't realize how beautiful the strand you just played truly is until you reach the green and turn around.
18. PEBBLE BEACH (543 YARDS, PAR-5)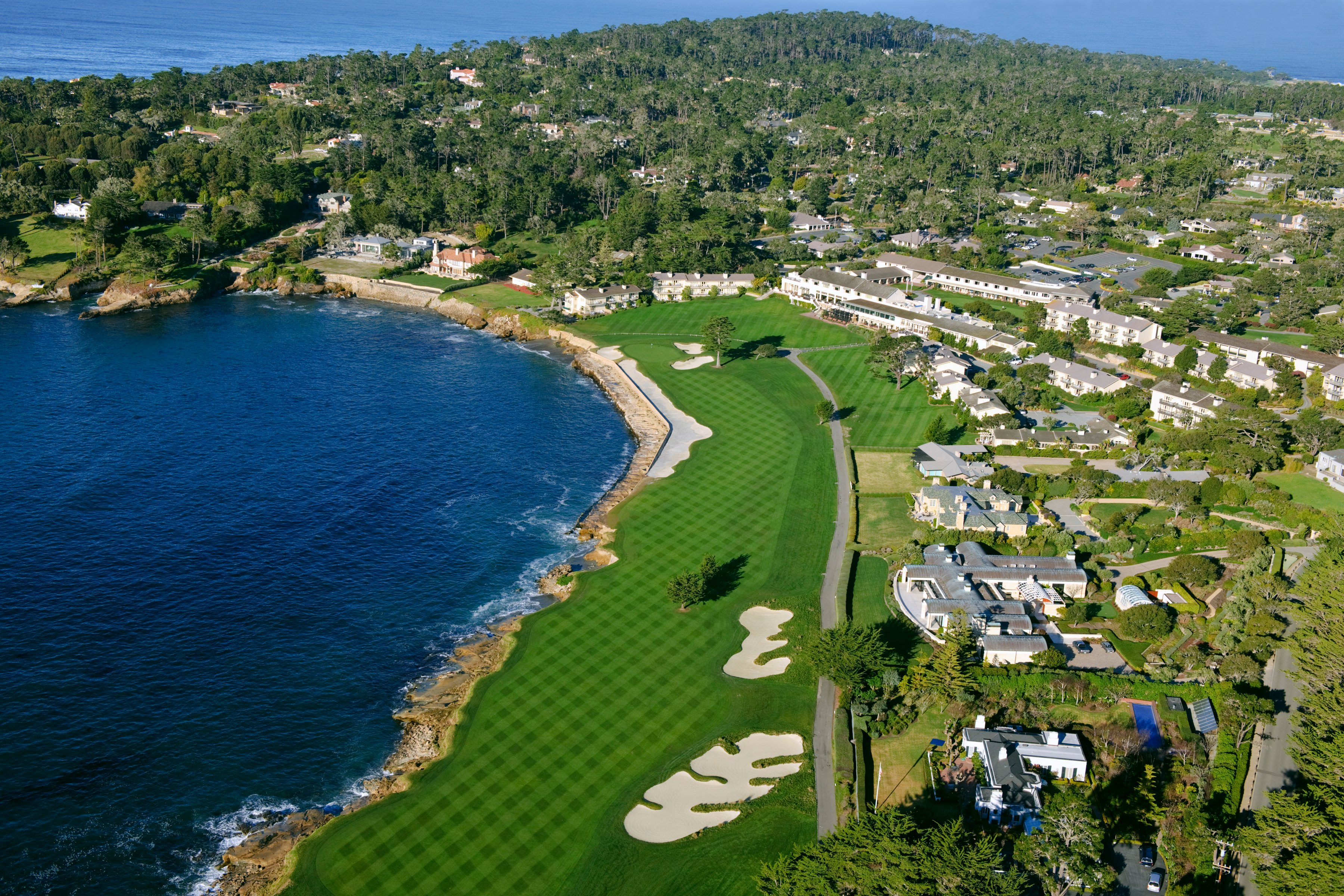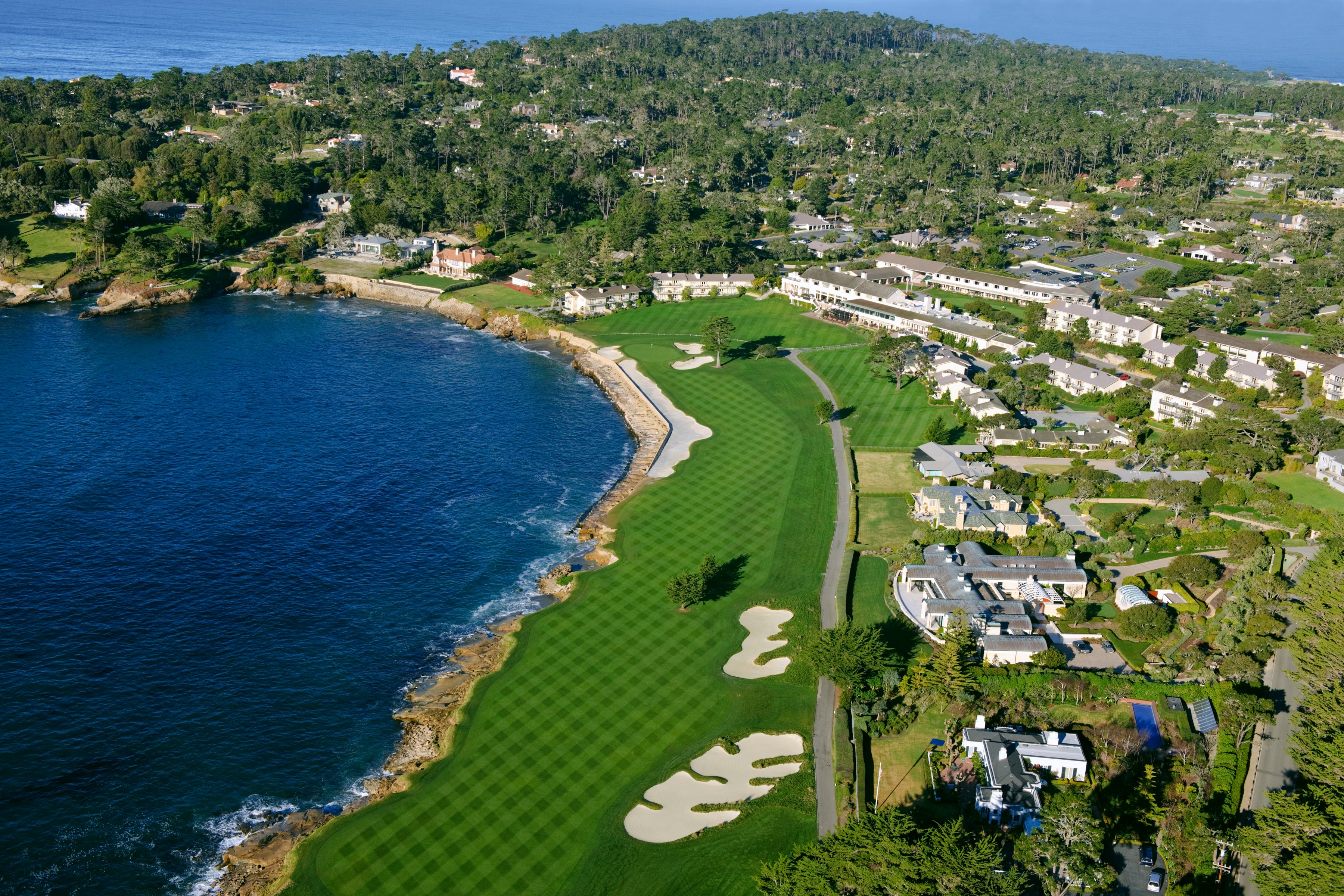 The greatest finishing hole in all of golf originally opened as a short par-4. But Herbert Fowler proposed just a year after Pebble Beach opened that No. 18 should be extended along Stillwater Cove, transforming it into the dramatic cape hole par-5 you play today.
HONORABLE MENTION
Preferably you're playing the strategic 18th hole at Spanish Bay at twilight, with the wind at your back, and the bagpiper playing in the background.
Honorable Mention Question
Now that we have our Dream 18 set, which collection of holes would you most like to play: the par-3s, par-4s or par-5s?
DREAM 18 PAR-3 RUNDOWN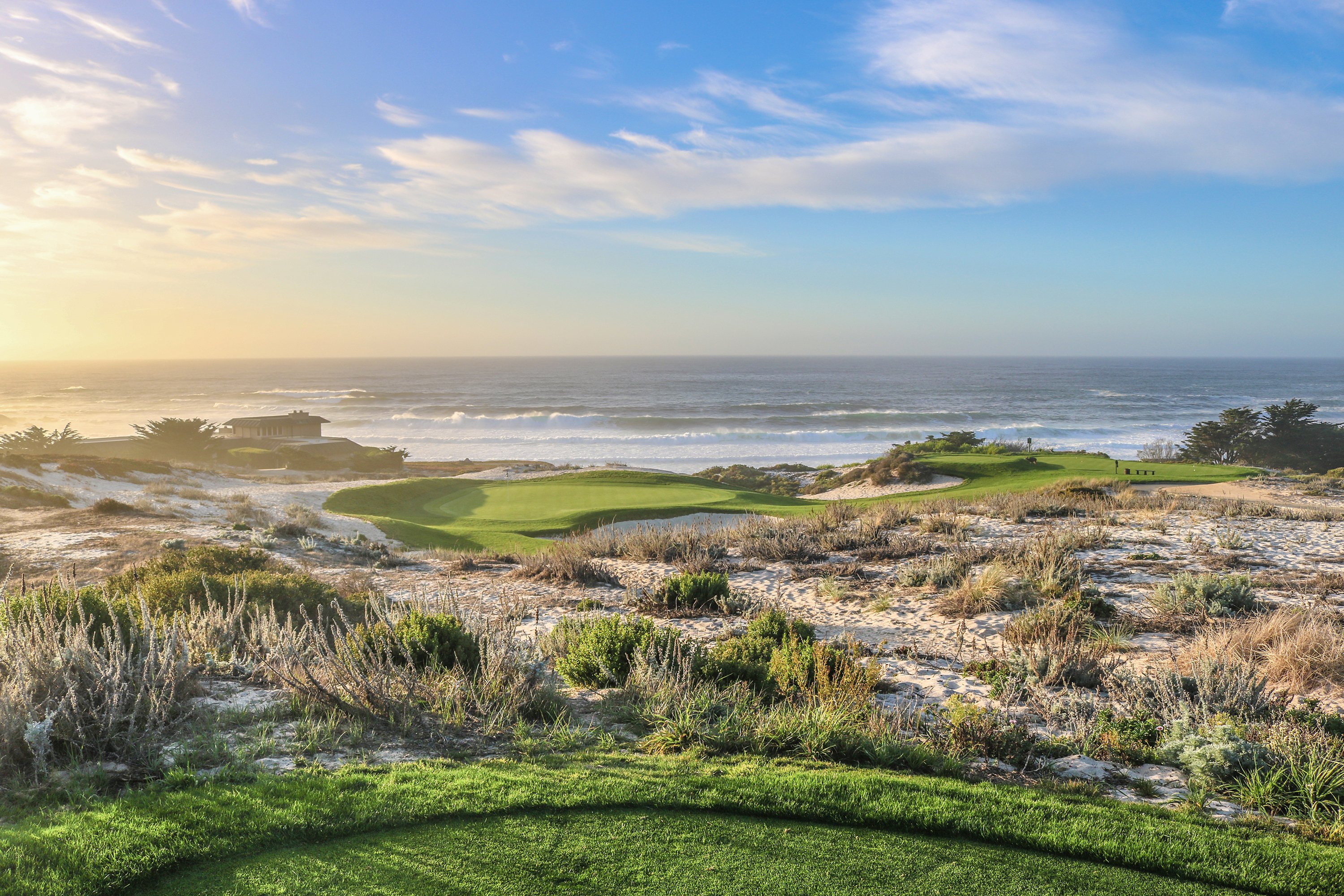 No. 3 at Spyglass Hill, No. 5 at Pebble Beach, No. 7 at Pebble Beach, No. 12 at Spyglass Hill, No. 15 at Spyglass Hill, No. 17 at Pebble Beach
DREAM 18 PAR-4 RUNDOWN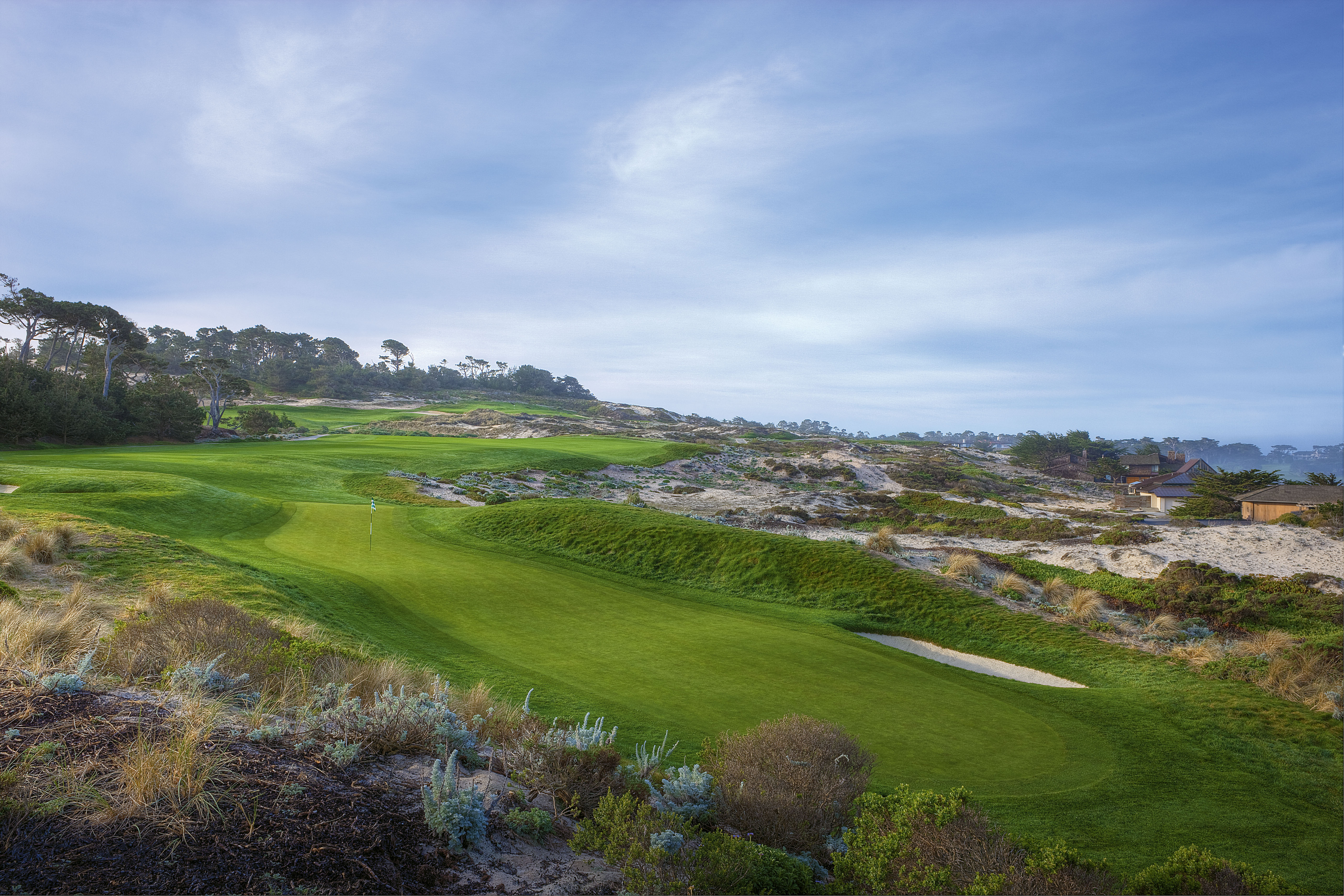 No. 2 at Spyglass Hill, No. 4 at Spyglass Hill, No. 8 at Pebble Beach, No. 9 at Pebble Beach, No. 10 at Pebble Beach, No. 13 at Pebble Beach, No. 16 at Spyglass Hill
DREAM 18 PAR-5 RUNDOWN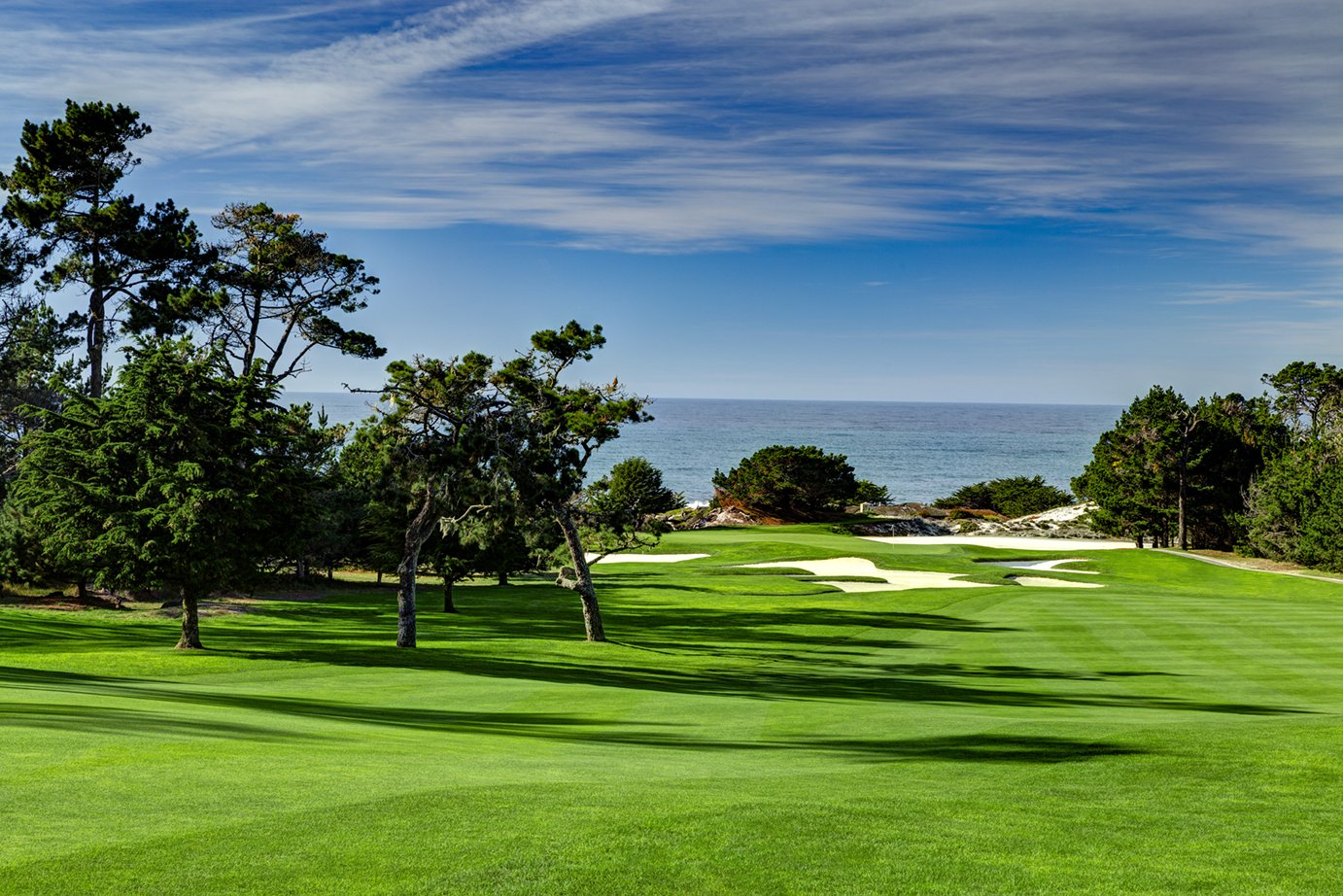 No. 1 at Spyglass Hill, No. 6 at Pebble Beach, No. 11 at Spyglass Hill, No. 14 at Spyglass Hill, No. 18 at Pebble Beach
The Pebble Beach Resorts Dream 18 Front Nine
---
Facebook Conversations