Pebble Beach Making Dreams Come True for Girls of All Ages
Last week, Pebble Beach hosted its first U.S. Women's Open, crowning Champion Allisen Corpuz, who will feature her spot on the Wall of Champions next to the one and only Tiger Woods. Throughout the week, the energy was big and women were shining both on and off the course. Here are the stories of girls who had big dreams and were able to make them come true at the Women's Open.
It all started with Heidi Ueberroth, Co-chair of Pebble Beach Company. She had a vision that hosting the Women's Open would help grow women's golf. "It is important that the best female golfers in the world get a chance to play Pebble Beach and play these historic venues," said Ueberroth. "So many people around the world know this course, and they are going to want to tune in, so that will grow the audience. When that happens, I think there will be a lot of little girls dreaming to play golf."  The USGA and LPGA supported her vision, and together they decided to have four (4) U.S. Women's Open Championships at Pebble Beach over the next 25 years.
Inspirational women were everywhere at this year's Open. An all female crew lead a Naval aviation flyover on July 4th. A team of 35 female groundskeepers flew in from around the country to assist in course preparation. Several young female junior golfers participated in the All In at The Hay golf event — helping raise $1.5 Million for the LPGA*USGA Girls Golf Program. And of course, 156 of the best female players competed for $11 million in prize money — the largest purse to date in women's championship golf.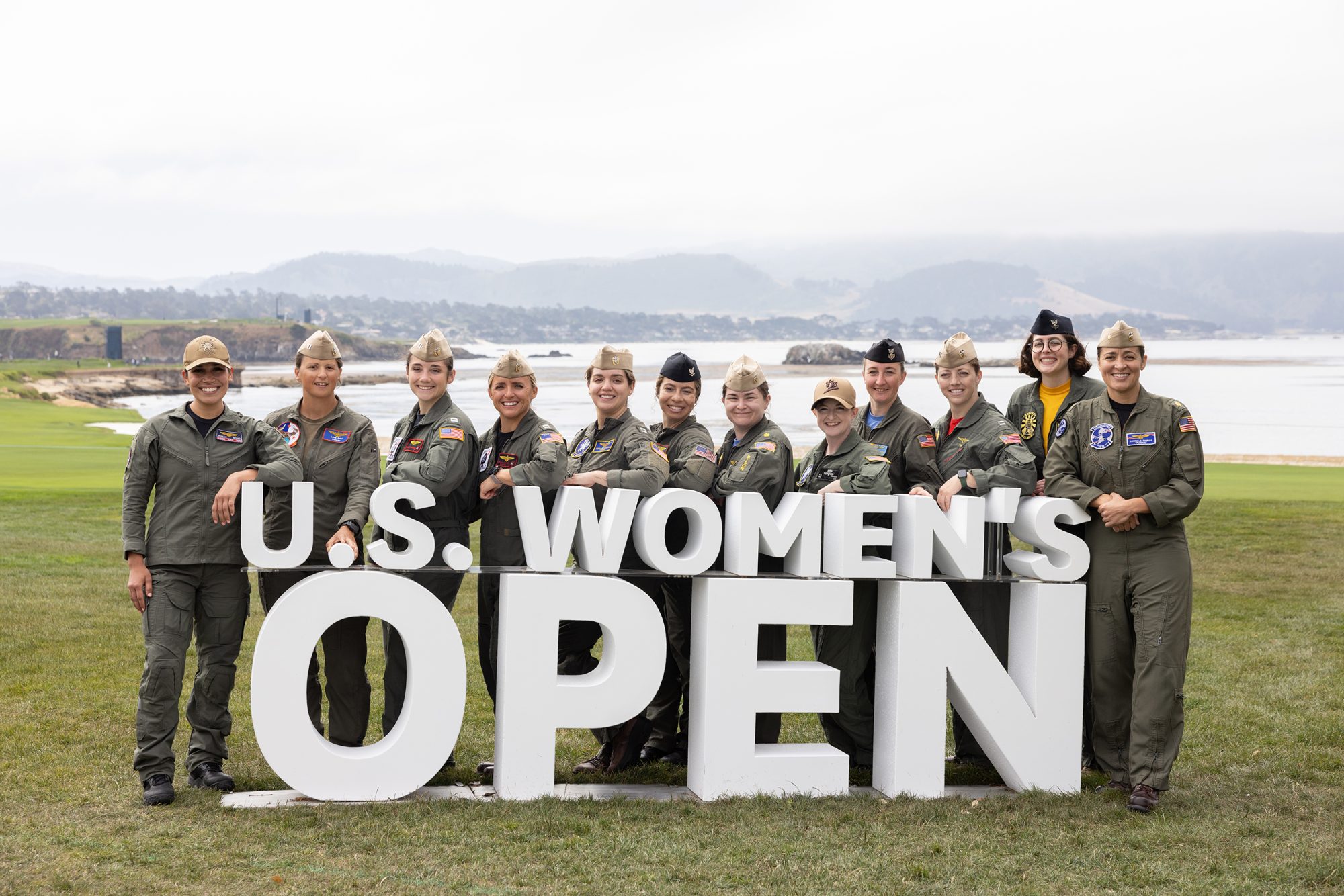 Amy Olson, who is 7 months pregnant, is proof that girls can dream big. "It has always been a dream of mine to be a professional golfer and to also be a mom," said Olson. "So to be able to do both this week is really, really cool." Dreams were also coming true for young girls at the All In at The Hay event, which was held on Wednesday, July 5. Eleven Junior golfers teamed up with past U.S. Women's Open Champions and celebrities like legendary soccer player, Mia Hamm and star footballer Larry Fitzgerald. The event was held in conjunction with the LPGA * USGA Girls Golf Program, which specializes in creating experiences showing girls how much fun golf is. And wow did they deliver! There was delicious food and a DJ blasting summer hits during the 11-hole scramble.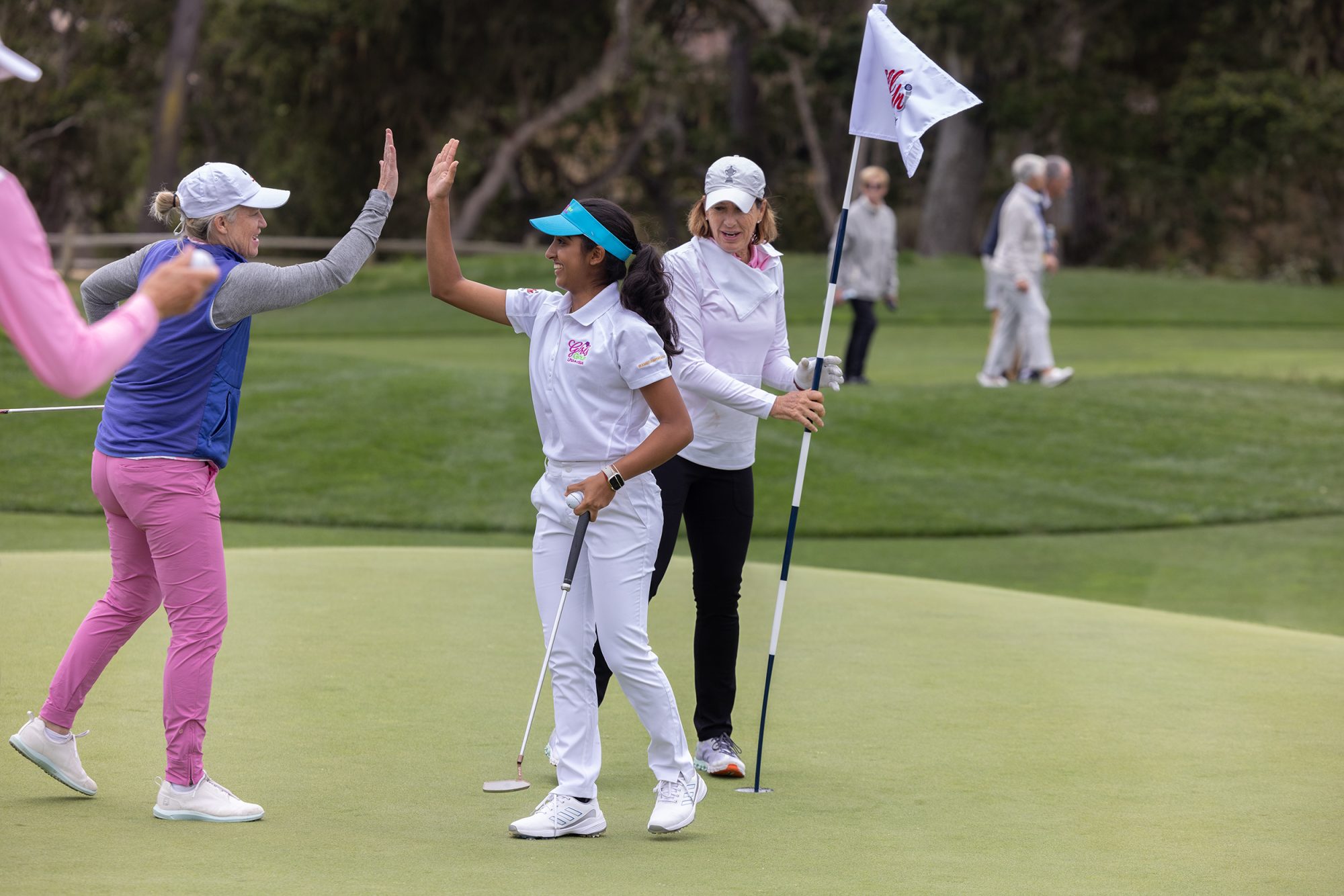 Richard Lott, parent of Vivian Lott, one of the junior players at the All In at The Hay event, shared an inspirational story about his daughter's perseverance. "We started her off at 1-year-old playing golf, hitting little plastic clubs, and we progressed from there. We entered her into her first tournament when she was 7-years old, and she finished in last place, but she was so encouraged by it that she wanted to continue. So we continued to work hard and practice on the various areas of her game that needed improvement." Her practice paid off when Vivian was invited to play alongside some of the best junior golfers at the All In at the Hay event.
While all of this was happening, Pebble Beach kept working to produce an event with the same rich history that it has been giving guests since 1919. When looking around at the U.S. Women's Open, you see grins from ear to ear, fans talking with players, and people collecting autographs from their favorite golfers. Everyone was enjoying themselves, and Pebble Beach was delivering that once-in-a-lifetime experience that they are known to do. This was particularly true for kids. Young spectators were treated to amazing experiences that were designed to put smiles on faces. Aside from personal interactions and autographs with female golfers, fans could participate in one of the many kid-friendly activities including a selfie zone, chipping and putting area, coloring contest, arts and crafts, a museum, and a scavenger hunt.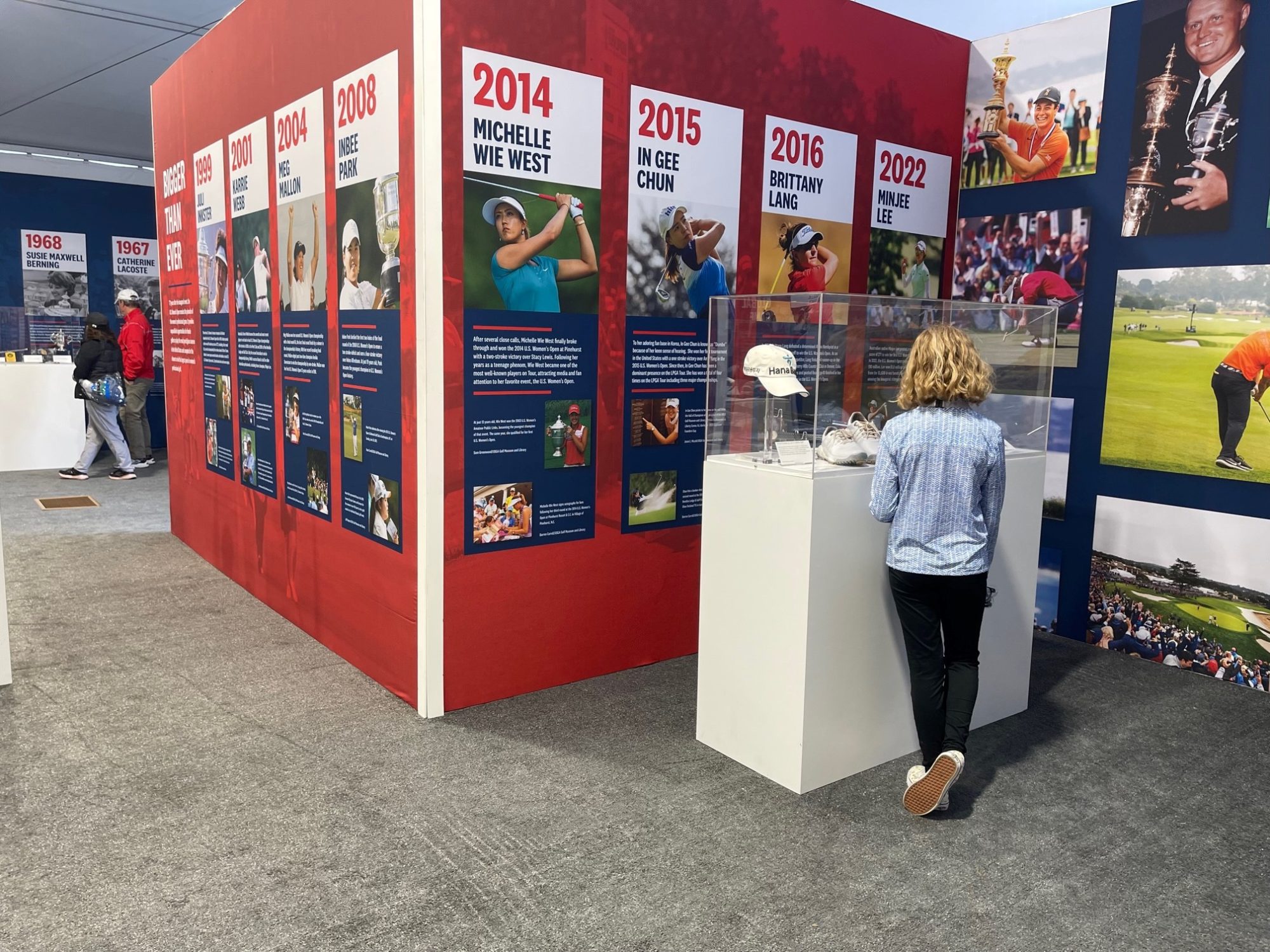 Pebble Beach made dreams come true for me, a young junior reporter. After visiting the course with my family and learning the U.S. Women Open was taking place there, I sent a letter to executives asking if I could work as a junior reporter. While it probably took a lot of effort on their part, something that this 11-year-old will never understand, I received a reply saying yes, I can be a reporter for them. I jumped on a plane with my mom and within two hours of being at Pebble Beach, I was walking the fairway with Annika Sorenstam while I interviewed her. The next day, Rose Zhang and Brooke Henderson played a game of would-you-rather with me. Rose even flipped the script and asked me the questions. My inside-the-ropes pass also got me into the media tents where I was able to ask players and USGA executives questions. This was an experience I will never forget, and a dream come true.