Our Executive Culinary Team
---
Pablo Mellin
---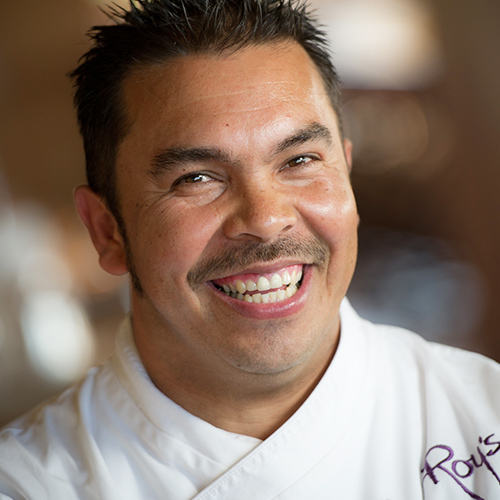 Chef Mellin was born and raised in the village of Rio Nexpa, Mexico. He moved to the United States in 1986 and began his culinary career as a line cook at the Hog's Breath Inn Restaurant in Carmel, California. After working in a variety of local Monterey fine dining restaurants, including the Sardine Factory, he embraced the opportunity to cook at Pebble Beach Resorts in 1991.
In 2000, Chef Mellin became Lead Supervisor at Roy's at Pebble Beach, where he was able to hone his skills in Hawaiian-fusion cuisine. In 2005, he was promoted to Sous Chef, a position where he would gain a wealth of knowledge in Japanese products, global flavors and unique presentations. In 2008, Chef Mellin took over the reins of Roy's at Pebble Beach as Chef de Cuisine.
As an active member of the community, Chef Mellin participates in numerous local special events such as Cooking for Solutions and Pebble Beach Food & Wine. At the 2010 Harvest Farm to Table, he won the award for "Best Dish." More recently, Chef Mellin was voted the 2013 Chef of the Year by the American Culinary Federation, Monterey Bay Chapter.
Chef Mellin loves Asian cuisine with its vast array of ingredients and intense flavors. Tropical fruits, fresh produce and seafood are the flavors of Chef Mellin's youth, and he has brought that passion to Pebble Beach Resorts.
Unforgettable Dining Experiences Await at Roy's at Pebble Beach
LOCATED AT THE INN AT SPANISH BAY
2700 17 Mile Drive, Pebble Beach, CA 93953