Energy Programs at Pebble Beach Resorts
Energy use is a big issue that we are tackling head on at Pebble Beach Resorts. Not only are we engaged in a comprehensive Energy Efficiency Program, but we are also finding ways to reduce our transportation-related fuel use.
Energy Efficiency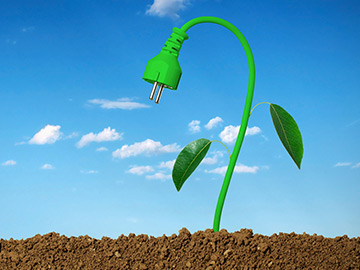 Beginning in June 2008, Pebble Beach Company accelerated its commitment to environmental conservation by leveraging utility programs designed to encourage energy efficiency.
These efforts have resulted in a 17% reduction in energy usage, saving 2.8 million kilowatt-hours of electricity and 68,000 Therms of natural gas annually, with total savings rising to 11.2 million kilowatt-hours and 272,000 Therms over four years.
These four-year electricity savings are enough to power 1,894 single-family homes for a year, and the associated greenhouse gas reduction of 7,877 tons is equivalent to taking 1,363 cars off the road annually or planting nearly 3.4 square miles of trees.
Pebble Beach Company intends to continue our conservation goals and stewardship initiatives by exploring and implementing new energy efficiency measures annually.
We have retrofit over 1,000 light fixtures and over 2,000 fluorescent light bulbs with new energy-efficient electronic ballasts and T-8 28w bulbs.
We have retrofitted all our walk-in coolers and freezers with new gaskets and strip curtains to conserve energy.
We have installed over a quarter-of-a-million-dollar set of new HVAC chillers that are energy efficient and projected to save 107,000 kWh.
We have solar motion detector lights installed in the golf maintenance facilities' storage units.
We use fluorescent lights in back of the house, in hallways and outdoor areas.
We have office and storage closet lights on a sensor and timer to eliminate wasted energy.
---
Greener Transportation
The fleet of Lexus test-drive vehicles, which is available to guests of the resorts, includes two hybrid vehicles (located at Casa Palmero and The Inn at Spanish Bay).
PBC promotes carpooling to work through a Rideshare Program.
The new fleet of E-Z-GO golf carts reduces recharge power requirements by up to 30%.
Pebble Beach Resorts: Green On & Off the Course