Don't get us wrong — we love Pebble Beach every day of the year here. We are always dreaming up fun things to see and do.
But there are some events that take the Pebble Beach experience to another level. These are the five events that you must plan on experiencing in person at some point:
HONORABLE MENTION:
The PURE Insurance Championship Impacting The First Tee: Seeing the way the PGA TOUR Champions pros embrace their junior playing partners every September is heart-melting.
The TaylorMade Pebble Beach Invitational Presented by Dell EMC: Watching pros from the LPGA, Web.com and PGA TOUR Champions duke it out with inside the ropes access every November is a treat.
5. THE PEBBLE BEACH FOOD & WINE
It's four days of excessively celebrating everything epicurean. Every April, this Top Chef and Michelin Star-studded event features more than 250 wineries, 100 chefs, 8 tons of food, as well as more than 50 tastings, cooking demos and seminars. There's no better way to "party with the rock stars of the wine and food world" than by indulging in the Lexus Grand Tasting, a whirlwind three-hour blitzes full of decadence and deliciousness that is downright Gatsby-ian. Add the Pebble Beach Food & Wine to your lunch bucket list.
4. A PEBBLE BEACH U.S. AMATEUR


Every couple decades, Pebble Beach hosts the most prestigious amateur golf tournament in the world. The U.S. Amateur returns to Pebble Beach for a fifth time in August 2018, and the Major championship-like course setup will serve as a sort of testing grounds for the 2019 U.S. Open. An added bonus is seeing Spyglass Hill receive the Major treatment as a championship co-host during stroke-play qualifying. The championship also serves as a window into the game's future, with more than 10 PGA TOUR winners emerging from the last Pebble Beach U.S. Amateur in 1999, including Major champions Lucas Glover and Ben Curtis, as well as perennial Ryder Cupper Matt Kuchar.
3. THE PEBBLE BEACH CONCOURS D'ELEGANCE
It's "the largest, single most-important date on the global collector car calendar." Sold? (Don't raise that auction paddle up inadvertently. A 1956 Aston Martin DBR1 sold for more than $22 million last year.) Pebble Beach rolls out its green-carpeted 18th fairway to the rarest cars in the world for one Sunday every August. The practice putting green also doubles as a boundary-pushing concept lawn full of cartoonish — some are even inspired by video games — ideas. Not a motorhead? You can still enjoy the Big Hats and priceless people watching.
2. THE AT&T PEBBLE BEACH PRO-AM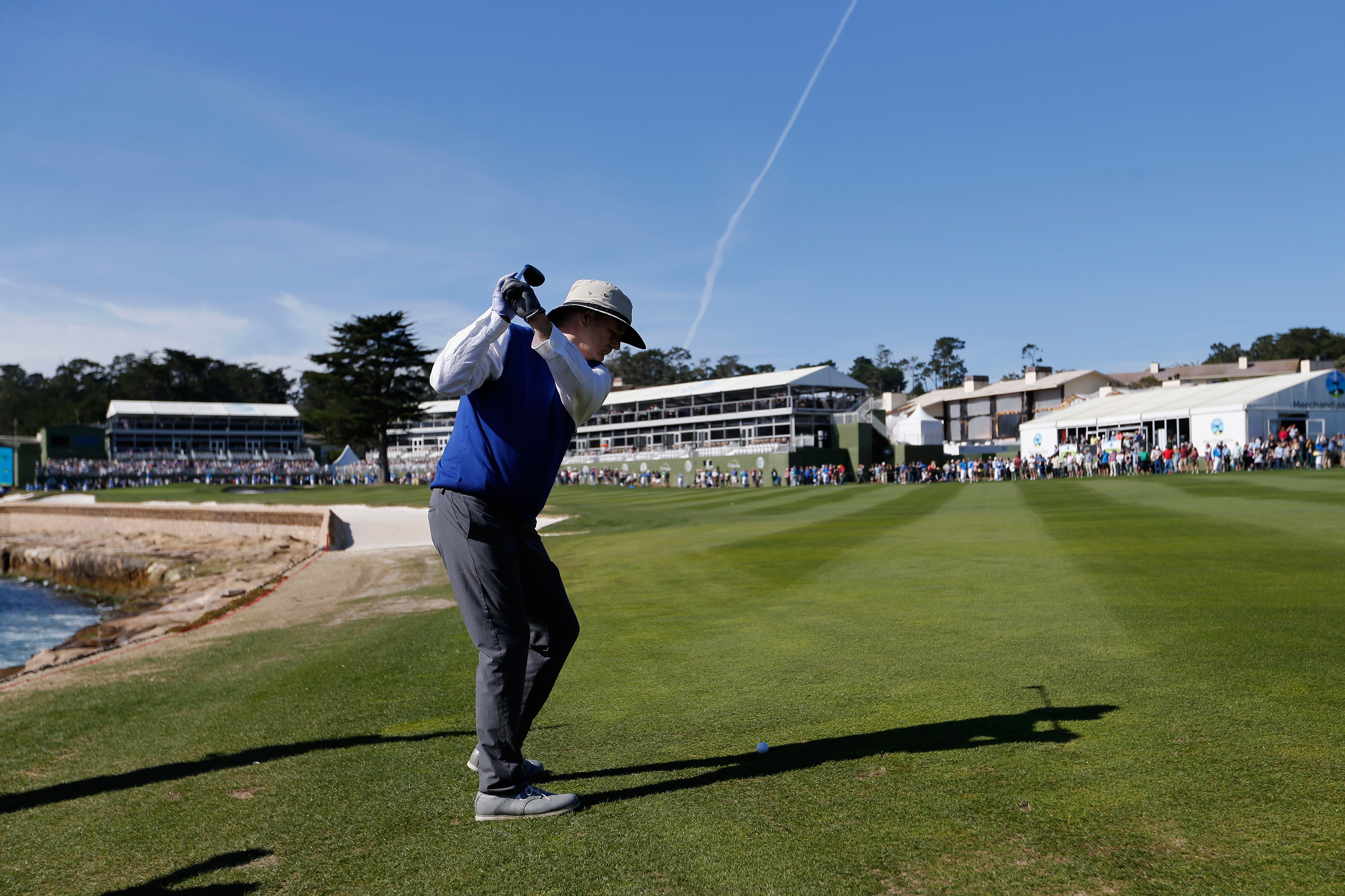 Through rain and shine (and even snow), this celebrity-charged clambake has been a PGA TOUR institution for the last 70 years. Yes, you can see the game's best players tee it up on your favorite courses — past winners have included Jack Nicklaus, Tiger Woods, Tom Watson, Phil Mickelson, Johnny Miller, Dustin Johnson and Jordan Spieth — but there's also levity…and even laughter to this event. From Bill Murray's fourth-wall-breaking improv act between golf shots, to MVP quarterbacks giving out high fives like handoffs, to fans going gaga for Justin Timberlake, the AT&T Pebble Beach Pro-Am delivers a tournament experience unlike any other on the PGA TOUR each February.
1. A PEBBLE BEACH U.S. OPEN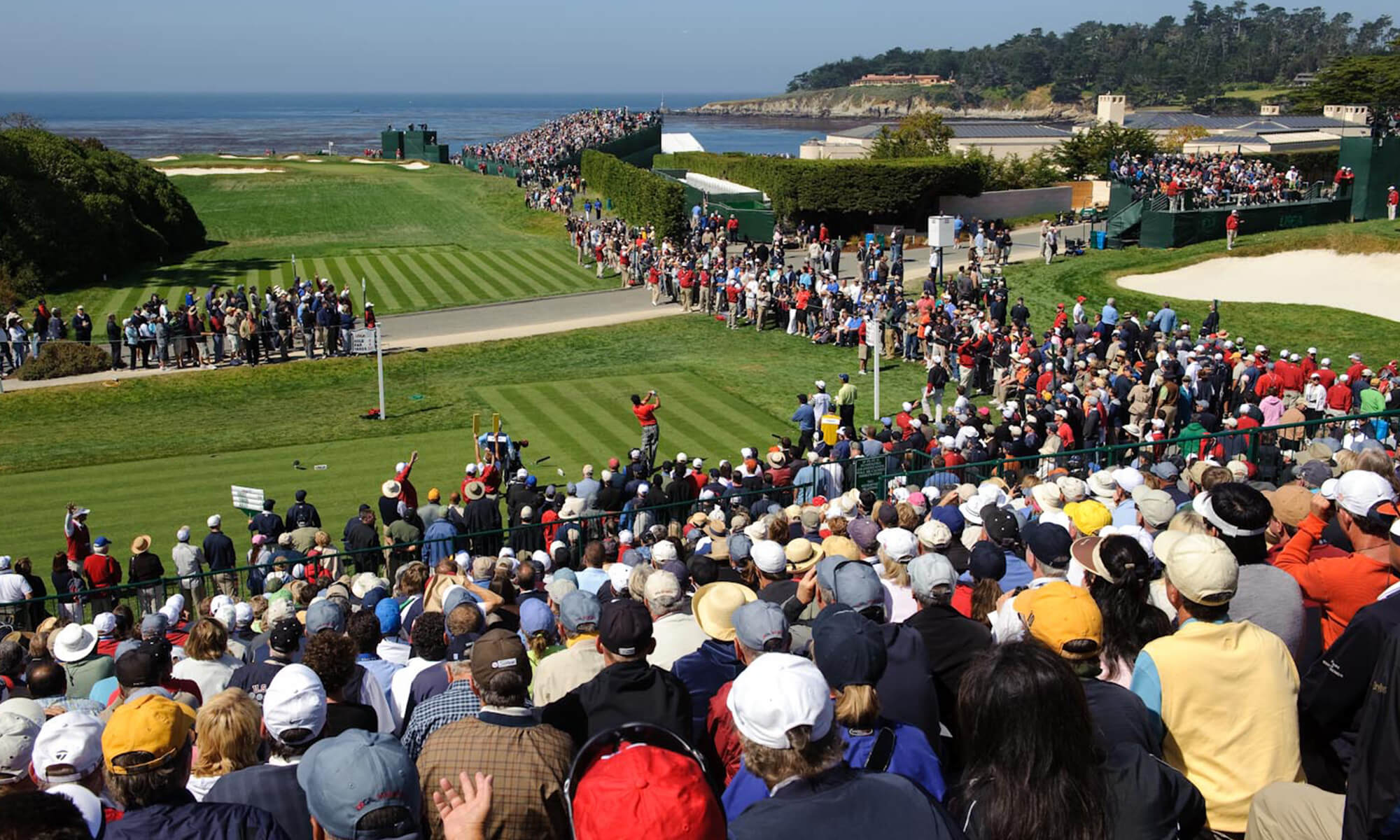 Every decade or so, this place is just bonkers. A sea of people swarm every tee box and green, ready to erupt when the game's best meet the challenge of golf's toughest test in its most beautiful setting. The roars are deeper. The cheers are more exuberant. The feeling that something important is about to happen hovers above the gallery. And something usually does. You've seen the highlights. A U.S. Open at Pebble Beach is one of the most sacred holidays in golf, matched only by The Masters at Augusta National and the British Open at St. Andrews. It is Pebble Beach at its finest.
What events have you checked off your bucket list?
---
Facebook Conversations