5 Fun Facts About the 1977 PGA Championship
Pebble Beach Golf Links hosted its sixth U.S. Open this year, but that's not the only Major championship that has been staged here. As we celebrate the history of tournament golf this September during our Centennial Year, we're remembering the 1977 PGA Championship, a historic event that cemented Pebble Beach's pedigree as a worthy Major venue.
The 1977 PGA Championship came right on the heels of Pebble Beach's first professional Major — the 1972 U.S. Open. And just like that one, Pebble Beach delivered the drama. Here's a look back at five fun facts about the 1977 PGA Championship:
1. It Was the First Sudden-Death Playoff in Major Championship History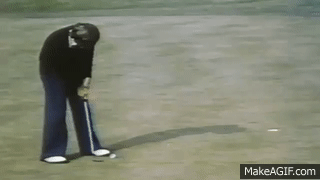 Lanny Wadkins was fresh off a birdie on No. 18 to take the clubhouse lead at 6-under. As he waited to see whether wire-to-wire leader and future World Golf Hall of Famer Gene Littler would birdie the last hole to win, or par it to force a playoff, Wadkins grabbed a beer.
"Well I'm about halfway through a beer and they tell me, 'If there's a playoff it happens right now,'" Wadkins recalled. "So I had to get focused in a hurry."
Littler made par to force the first sudden-death playoff in Major championship history. (The format switched from an 18-hole playoff to sudden death that year. The PGA Championship is now a three-hole aggregate playoff, but the Masters uses sudden death.)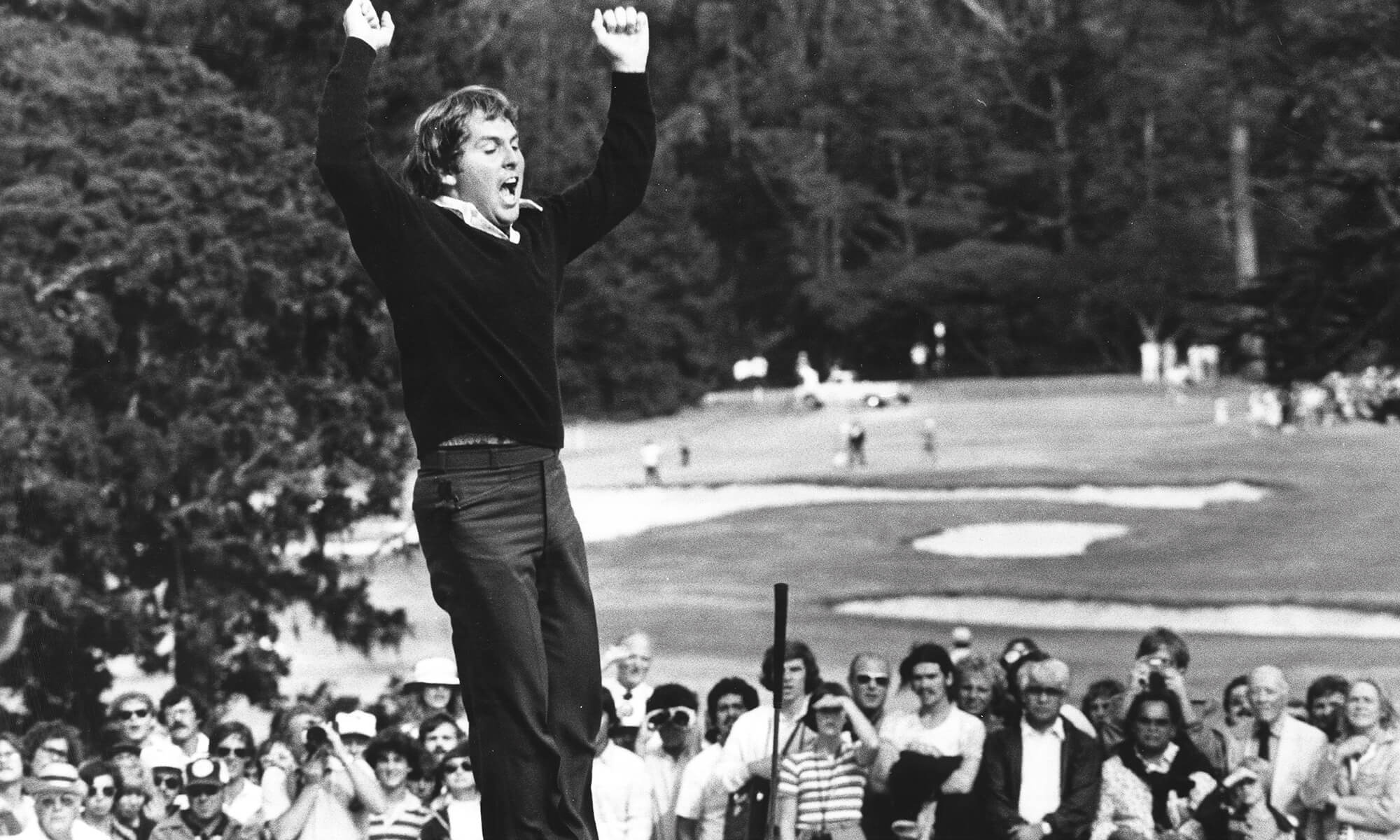 "
"Well I'm about halfway through a beer and they tell me, 'If there's a playoff it happens right now,'"
"
Wadkins and Littler headed to No. 1, with an official announcing that the winner would also receive an automatic berth on the U.S. Ryder Cup team. Wadkins made a scrambling par to stay alive, holing a 12-foot putt. Dan Jenkins documented it in Sports Illustrated:
"His second shot landed in the deep fringe. One out of 20 golfers could get it down in two from there, and nobody could get it close. Few people could realize what a good shot Wadkins hit, a kind of gouge actually, in order to get the ball within 12 feet of the cup. And nobody could make the putt—except Lanny did."
Both Wadkins and Littler birdied No. 2 after narrowly missing eagle putts. Then they both missed the third green. Only Wadkins got up-and-down, knocking in a slick 4-footer for the win. Quipped Jenkins:
"What will be remembered is 27-year-old Lanny Wadkins breaking the high-jump record for golfers who have just dropped a four-foot putt for a par."
2. The Third Hole is Probably Not Gene Littler's Favorite
Littler has some wonderful highlights at Pebble Beach. He captured the Bing Crosby National Pro-Am in 1975, becoming the only player to win the event as both a professional and an amateur. Littler snagged the team competition as a 23-year-old amateur in 1954, and also was a two-time medalist of the California State Amateur at Pebble Beach, winning the 1953 title.
But Littler also lost the 1949 California State Amateur…in a playoff…on the third hole at Pebble Beach. History repeated itself in 1977 when Littler was bidding to become the second oldest winner in Major championship history at the age of 47. Littler came up short on his approach at No. 3, then caught his chip shot heavy, before missing a 20-footer for par.
3. Gene Littler was Five Strokes Up with Nine Holes to Play
Littler had played magnificent golf for so much of the championship. He took the lead with an opening 5-under 67, which was one ahead of Tom Watson, two ahead of Jack Nicklaus and Wadkins, and three ahead of Johnny Miller.
Littler followed up with a second-round 3-under 69 to take a two-shot lead over Jerry McGee, and go four up on Nicklaus and Wadkins. A third-round 70 got Littler to 10-under, four ahead of Nicklaus and six clear of Watson and Wadkins.
Warning
: Division by zero in
/htdocs_20190130/content/themes/verb-base/acf-flexible-templates/large_image_block.php
on line
55
Littler pushed his lead to five after a 1-under 35 on the front nine Sunday, but then the man known as Gene "The Machine" short-circuited, as Jenkins observed:
"Littler's troubles began when he bunkered his approach on 10 and bogeyed. He three-putted 12 for a bogey. He bogeyed the 13th after a bad second shot and a poor chip. He bogeyed 14 after hitting into a fairway bunker. And he bogeyed the 15th with an impure short iron that found a bunker. By that time Littler had fallen into a tie with Nicklaus, and Wadkins was only a shot away."
Littler picked up the pieces by saving par on No. 17 and making another par at No. 18 to force a playoff, but his closing 76 allowed Wadkins to rally from six strokes back.
4. Jack Nicklaus Could Have Won Another Major at Pebble Beach
Littler's stumble down the stretch meant that Nicklaus was tied for the lead while standing on the 17th tee. Just five years earlier, Nicklaus clinched the championship here with a perfect 1-iron that short-hopped the flag stick. This time, his 3-iron missed the green, and he took a bogey to fall out of the lead.
"I remember that Jack (Nicklaus) was lurking and he missed a putt (on No. 18) that would have put him in the playoff," Wadkins said. "And I was thinking that I didn't want to be in a playoff with him."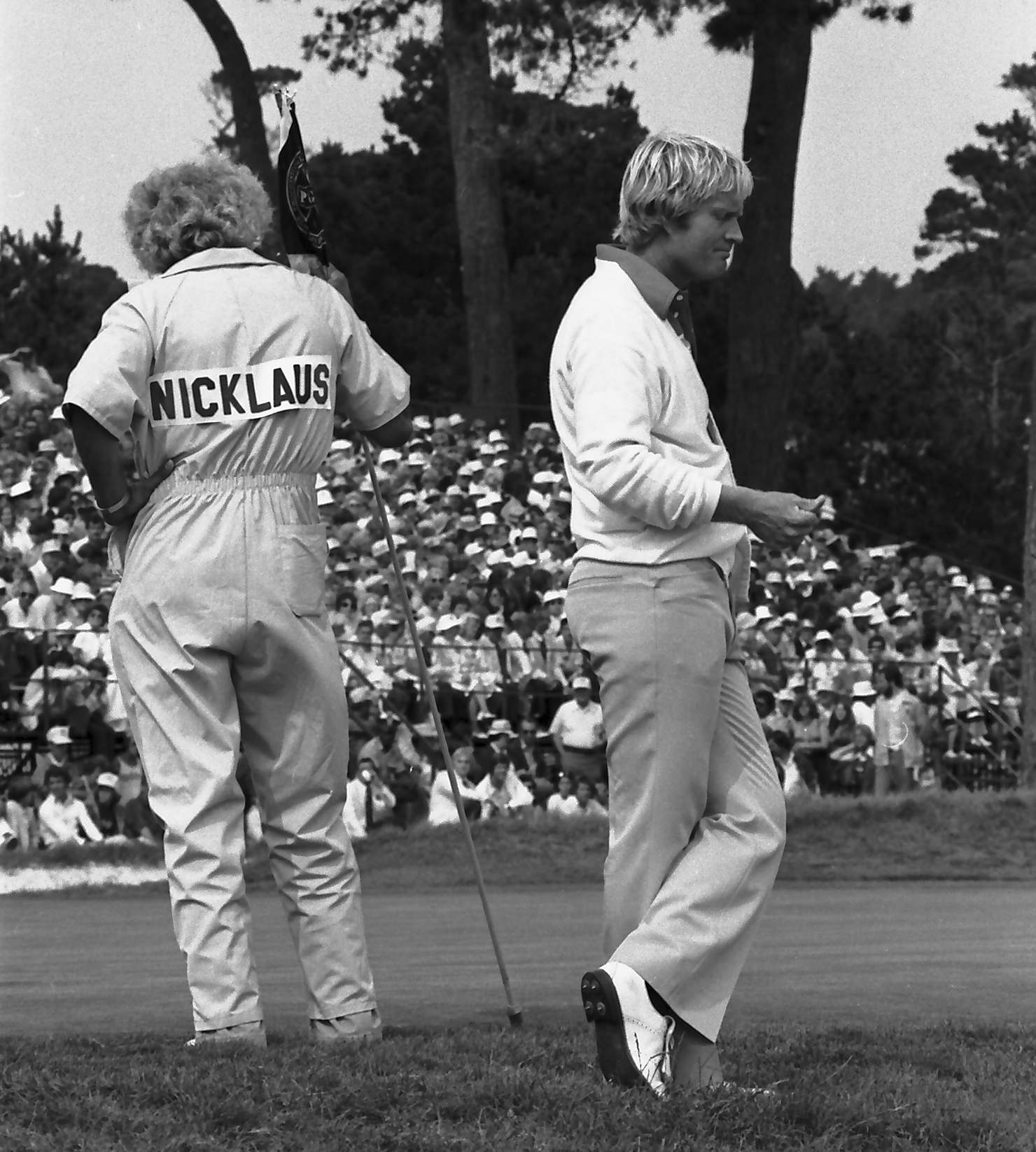 "
"I remember that Jack (Nicklaus) was lurking and he missed a putt (on No. 18) that would have put him in the playoff... and I was thinking that I didn't want to be in a playoff with him."
"
5. Tom Watson Had to Borrow Clubs, and Still Came Close to Winning His Third Major in 1977
The Official World Golf Rankings didn't begin until 1986, but in 1977, Watson was the game's best player. He won a PGA TOUR leading five times, including the Masters and British Open, toppling Nicklaus both times. The famed Duel in the Sun at Turnberry is one of golf's most memorable performances, with Watson shooting 65-65 over the weekend to nip Nicklaus' 65-66. The duo lapped the field, as Watson finished one shot ahead of Nicklaus at 12-under, while Hubert Green was third at just 1-under.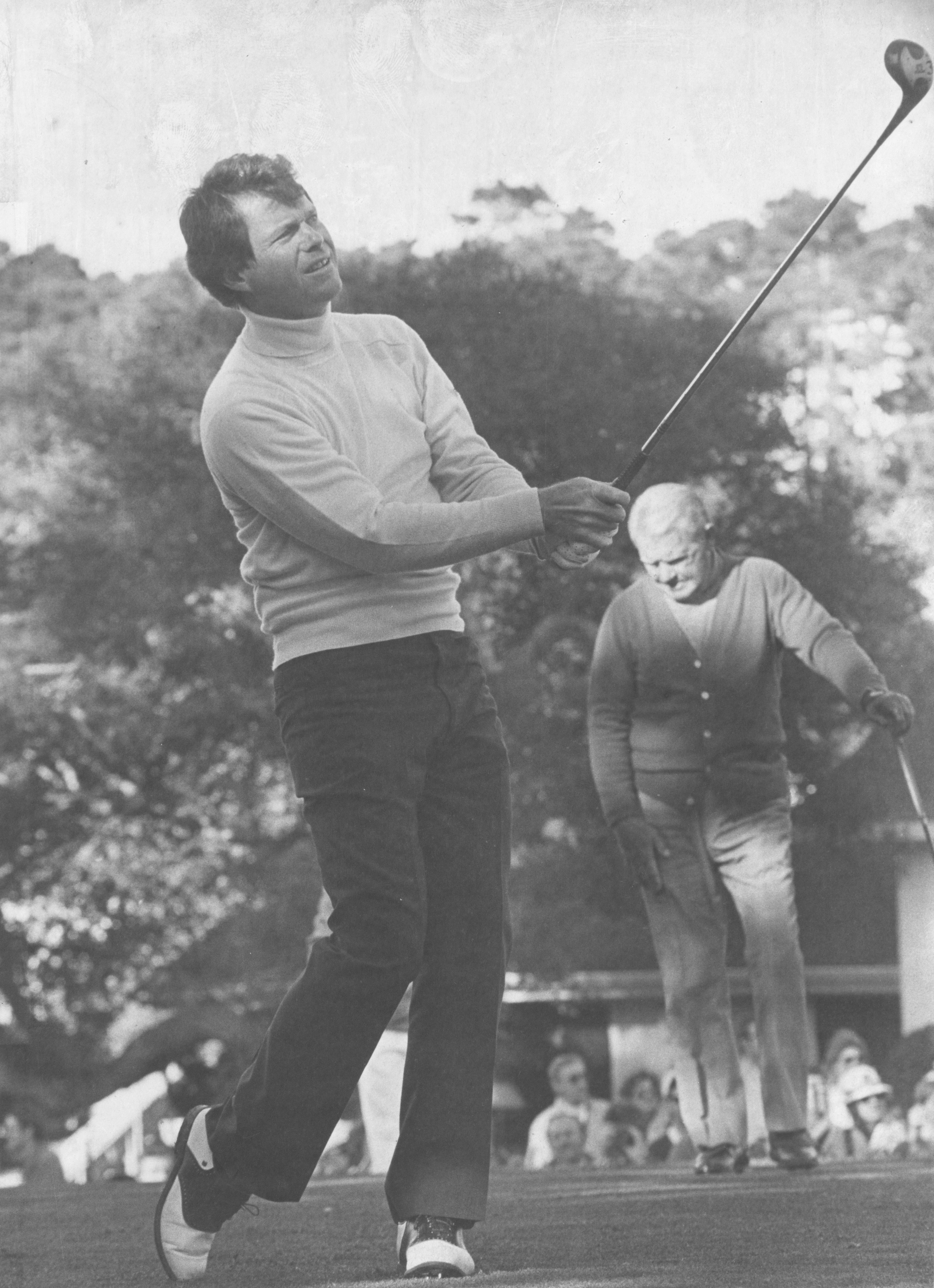 Watson also tied for seventh at the U.S. Open, and had already won at Pebble Beach earlier that year, capturing the Bing Crosby National Pro-Am in January.
But then a grooves controversy swept the field the week of the championship, and Watson's Rams were suddenly ruled non-conforming. Jenkins noted:
"An hour before tee time on Thursday Watson wound up with a spare set of Roger Maltbie's MacGregors. "Anybody got any clubs?" Tom hollered on the putting green. "I'll take anything." Maltbie came through. And this was the set that Watson used in his opening 68, proving how much difference grooves make. He hit a total of eight practice shots with them."
Watson hung tough for three days, sitting in a tie for fourth at 4-under. But he closed with a 2-over 74, when he needed a 2-under 70 to reach the playoff. Watson ultimately tied for sixth, giving him two wins and four top-7 finishes in the year's four Majors.