5 Things You Learn After Playing a Round with Hickory Sticks
Brooks Koepka just won the U.S. Open on the longest course in championship history, shooting 16-under 272.
Harry Vardon won the 1900 U.S. Open shooting 313.
Is today's player really 41 shots better than the guy the PGA TOUR named its scoring title after?
Or does today's equipment make us that much better?
Sure, nobody looked like Koepka back then — a 6-foot ball of muscle with a swing speed approaching 130 miles per hour. The former baseball player certainly featured a different physique than, say, Babe Ruth.
But to truly gain an appreciation for what golf was like when Del Monte Golf Course was in its infancy, an enlightening and entertaining experience is to play a round with hickory-shafted mashies and niblicks, and less-than-obedient gutta-percha golf balls.
You can do that every July at the Hickory Sticks Invitational, a fundraiser hosted by the Pebble Beach Foundation at Peter Hay Golf Course. To learn more about the July 15 event, reach out to Susan Merfeld at [email protected], or call (831) 649-7651. Sponsorship opportunities are also available.
When you do play with hickory sticks and vintage gutta-percha golf balls, here are five things you'll learn about the beginnings of American golf:
1. VARDON PROBABLY DIDN'T YELL "CHECK" OR "BITE"
The only way to generate spin with your niblick— which generally has the loft of a pitching wedge but flies about the distance of a gap wedge — is to tee up your ball. But the wooden tees we stash in our pockets by the handful didn't become popular until the mid-1920s.
So to tee up your ball, you have to grab a handful of sand from a "tee box" and build yourself a fluffy lie. Only then can you nip a shot that begins to grab on the greens. (Hitting a brassie before the wooden tee also limited driving distances significantly.)
2. BUMP-AND-RUN SHOTS WEREN'T SHOWY; THEY WERE FUNDAMENTAL NECESSITIES
You might have thought that links golf designs permitted low running shots because golfers were always playing in blustery conditions. But play a round with gutta-percha golf balls covered in crisscrossing lines instead of dimples, and you'll soon realize that golf was an outdoor game of billiards. Those balls roll out like they're on pool tables.
It doesn't matter how high you can launch your niblick — your ball is still going to race off the green and burrow into the rough like a jackrabbit. You must play some sort of bump-and-run with your approaches. It's a refreshing and imaginative style of golf to play, although it's also exacting and a bit taxing.
3. PAR REALLY WAS PERFECT GOLF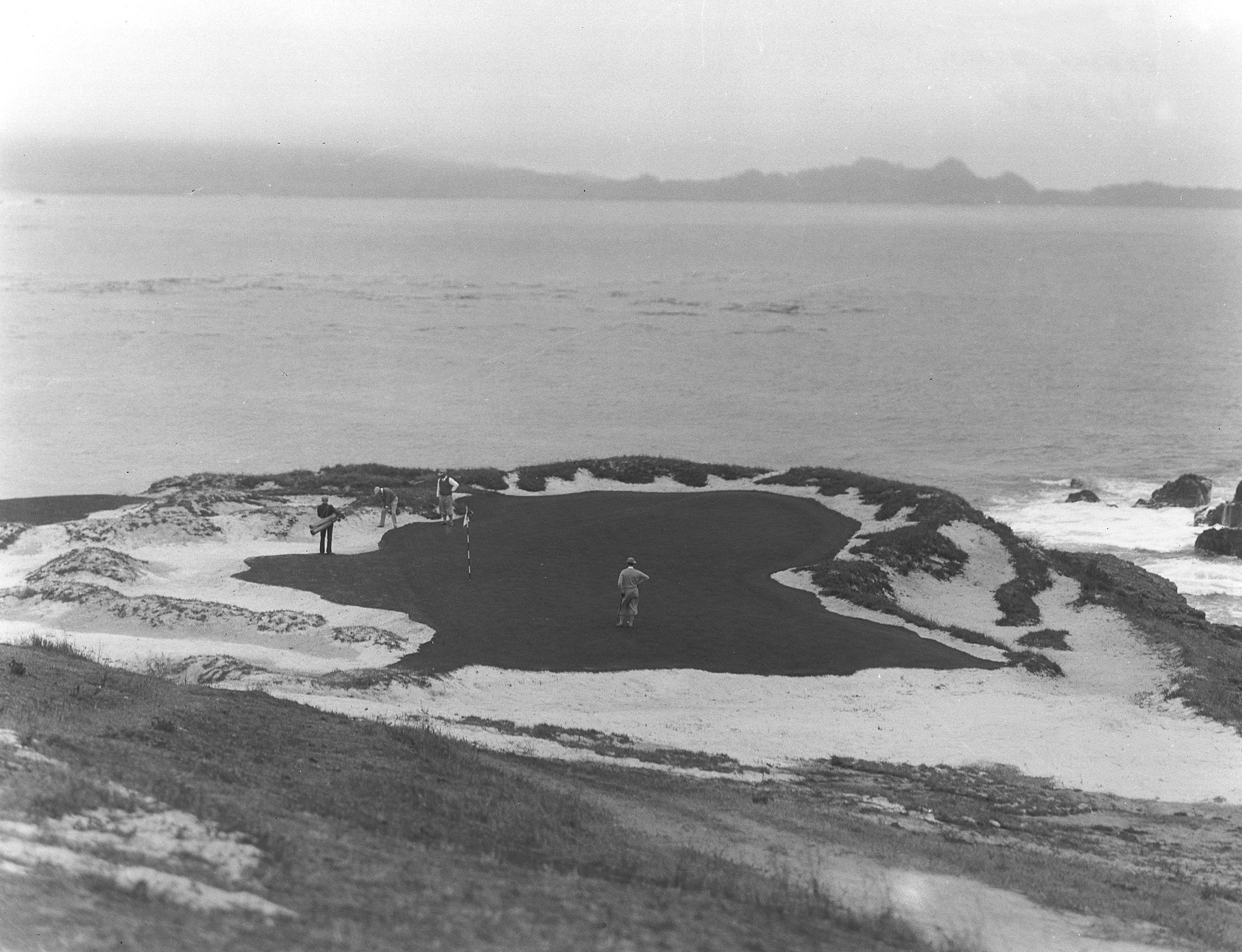 The USGA defined par in 1911 as "perfect play without flukes and under ordinary weather conditions, always allowing two strokes on each putting green." It's also interesting to note that the standard for golf in the British Isles was bogey, or "the score an average good golfer might be expected to make on a hole."
Par does feel like a tremendous accomplishment. Certain pins, like those tucked behind bunkers or at the very front of the green, simply can not be bothered. And if you short-side yourself, the odds are stacked against you like a carnival game. It's impossible to stop the ball with some sort of flop or dead-hands shot. Hope to hit the pin, or take your medicine and drain a 25-footer.
4. BUNKERS WERE TRUE HAZARDS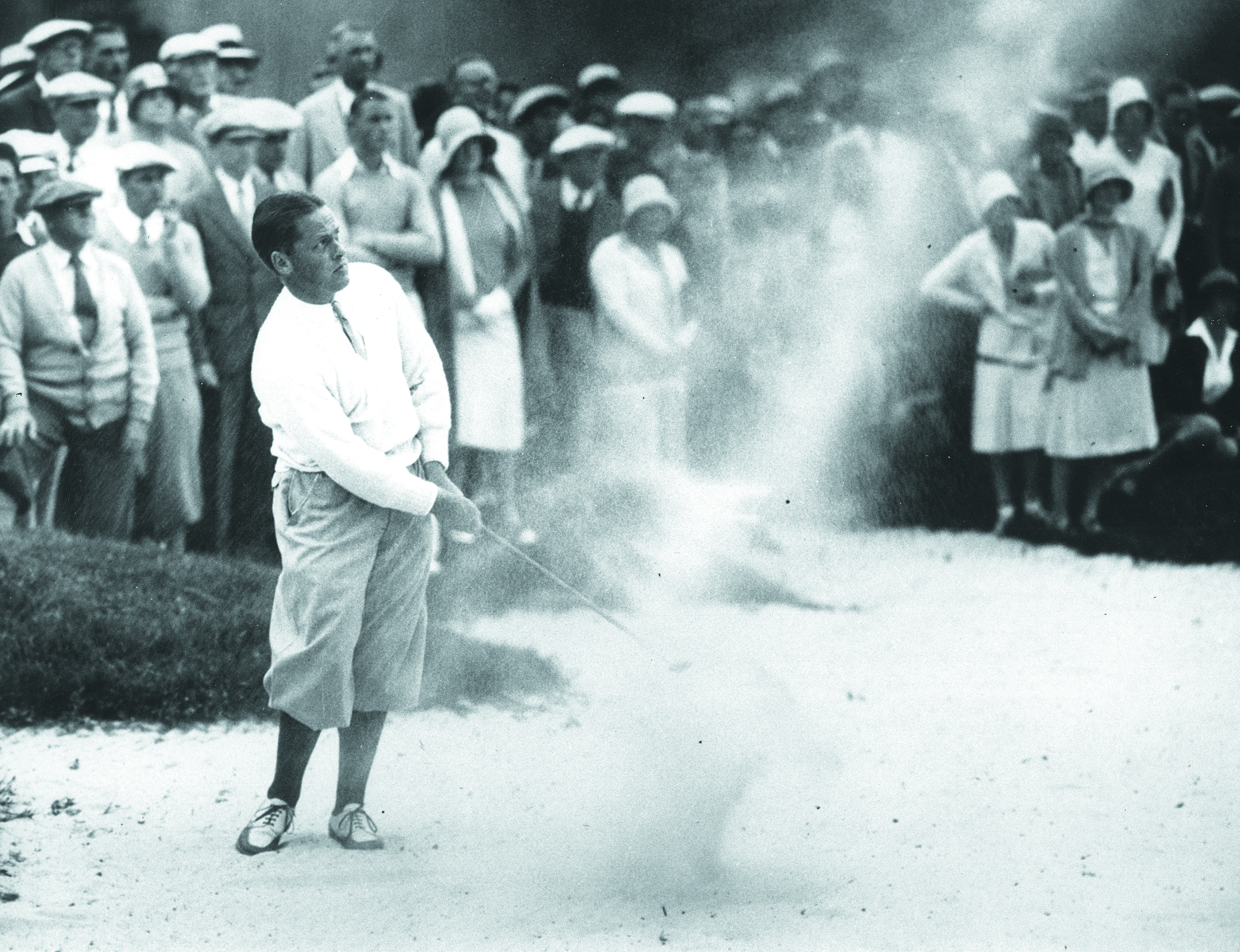 Gene Sarazen didn't invent the modern sand wedge until the 1930s. Before then, excavating your ball from a bunker with a bounceless club was a perilous shot. Your goal quickly becomes to simply get the ball out in one shot, however possible.
Hazards like Hell Bunker and the Road Hole Bunker at St. Andrews must have been devastating. Course knowledge and course management were especially imperative, with bunkers becoming true road blocks.
5. PUTTING FEELS COMPLETELY DIFFERENT
Check out this footage of Bobby Jones demonstrating how to putt. It's practically a swing. The putters back then were a blade style, nearly the same shape and thickness as a butter knife. It's tempting to pop the ball, like you'd see Arnold Palmer or Jack Nicklaus do, but Jones had a languid, free-flowing stroke. Either way, chalk up putting as another facet of the game that has evolved dramatically.
Sure, greens might be twice as fast, the rough might be twice as tall, and courses are seemingly twice as long today as they were 100 years ago, but there's no doubt you'll gain an entirely new appreciation for how challenging, yet strategically fun, golf was when it first came to America.
Join us at Hickory Sticks this year to give it a shot yourself!
---
Facebook Conversations
5 Things You Learn After Playing a Round with Hickory Sticks