You could always feel the history at Pebble Beach. Now you can see it.
As Pebble Beach Golf Links prepares to celebrate its Centennial on Feb. 22, a brand new Wall of Champions now stands proudly behind the first tee.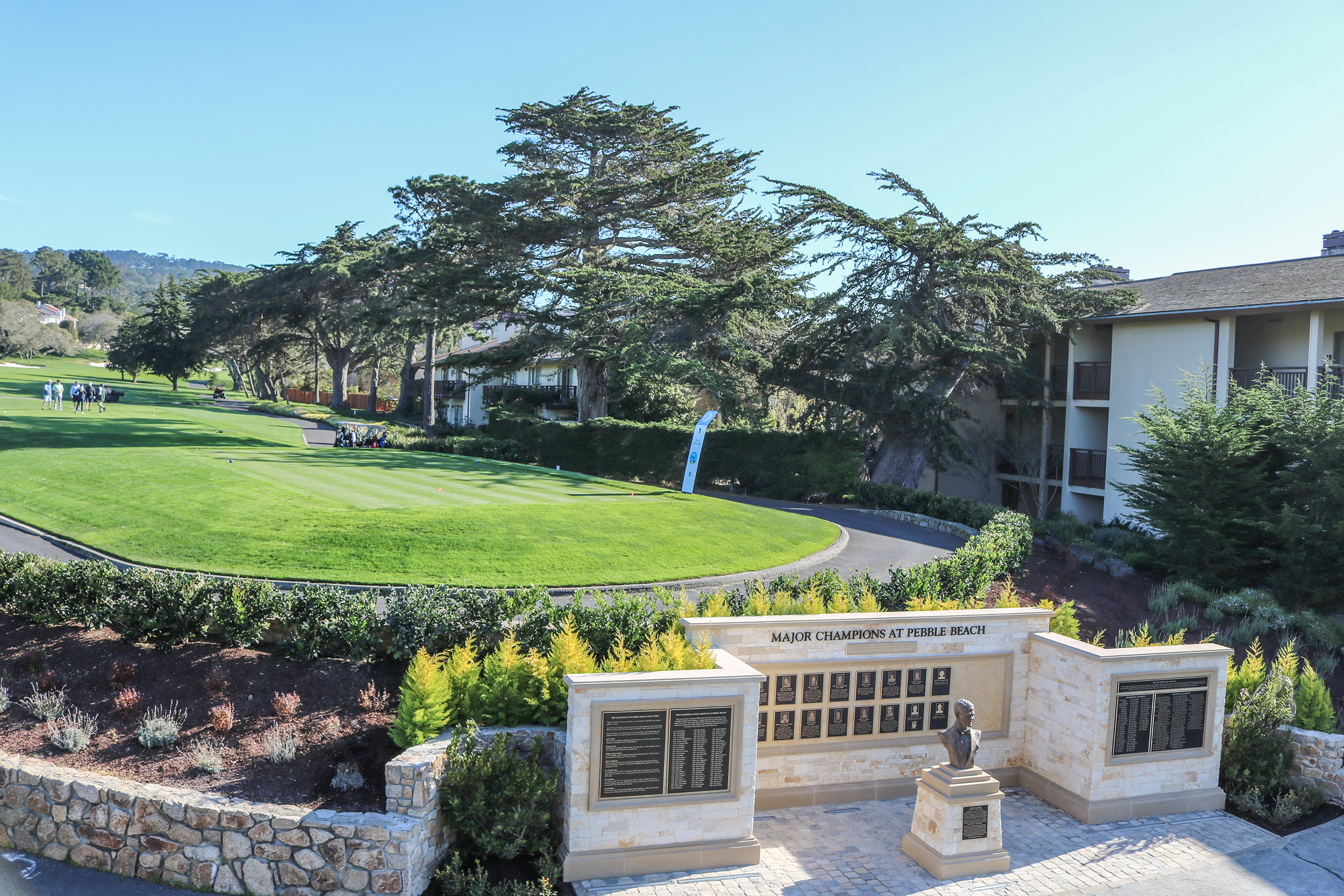 The Pebble Beach Wall of Champions replaces the previous Crosby Wall, commemorating not only the playing of the AT&T Pebble Beach Pro-Am, but also:
Founder Samuel F.B. Morse's vision
The architects who have contributed to Pebble Beach's unforgettable design
The distinguished history of the California State Amateur at Pebble Beach
USGA Championships hosted at Pebble Beach
Past and future Major Championships at Pebble Beach
Here's a closer look:
A TRIBUTE TO SAMUEL F.B. MORSE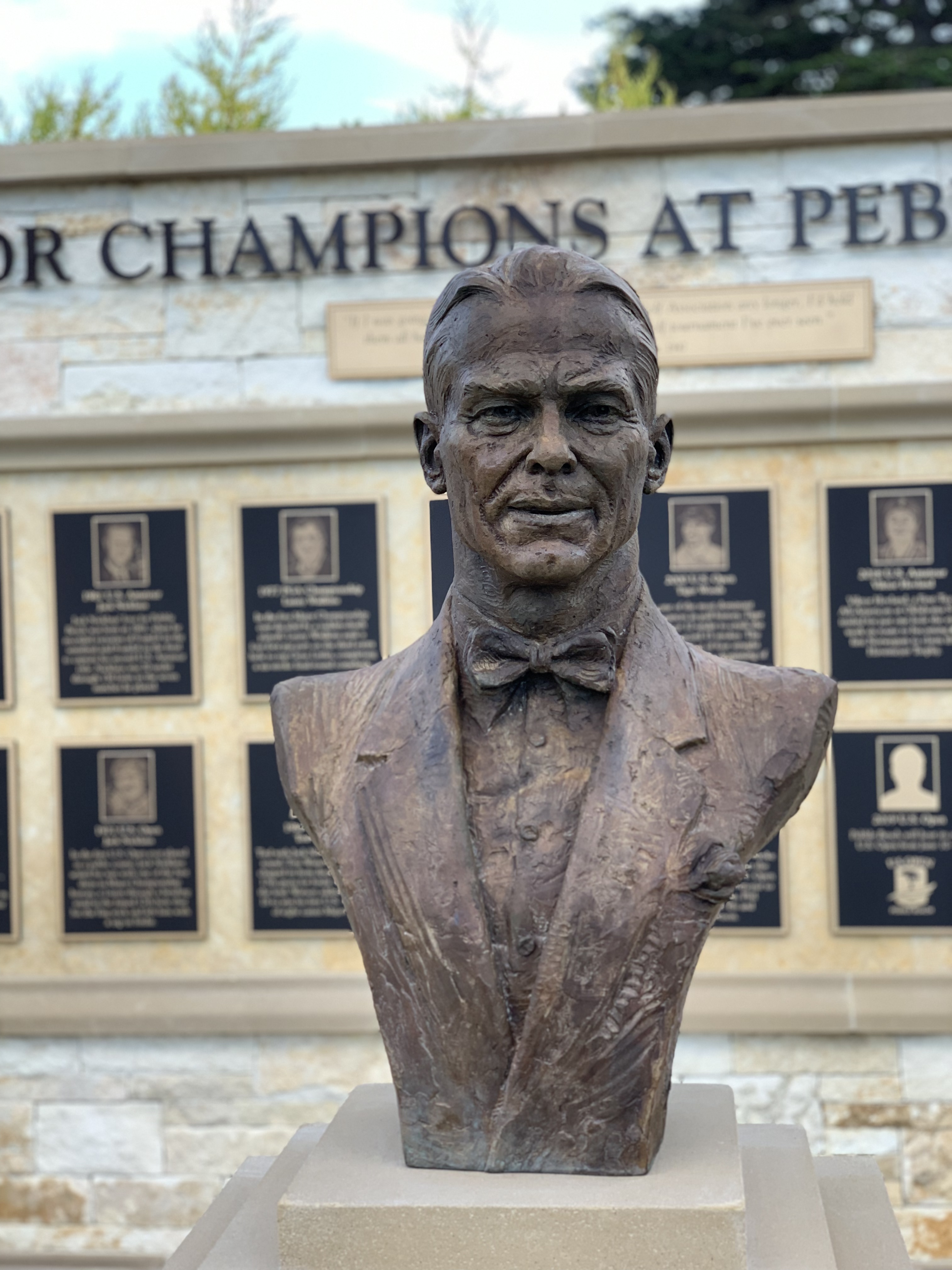 It was Samuel F.B. Morse's idea to build a golf course along the coastline. The original plan was to divide the prime real estate into residential lots, but Morse quickly corrected course. The one piece of land Morse sold before shifting gears is where the current fifth hole is located. That is why until 1998, the fifth hole climbed inland.
In a fun piece of revisionist history, it's interesting to wonder how the sixth hole — and really Nos. 6-10 — would have been designed if that land was available all along.
THE ARCHITECTS OF PEBBLE BEACH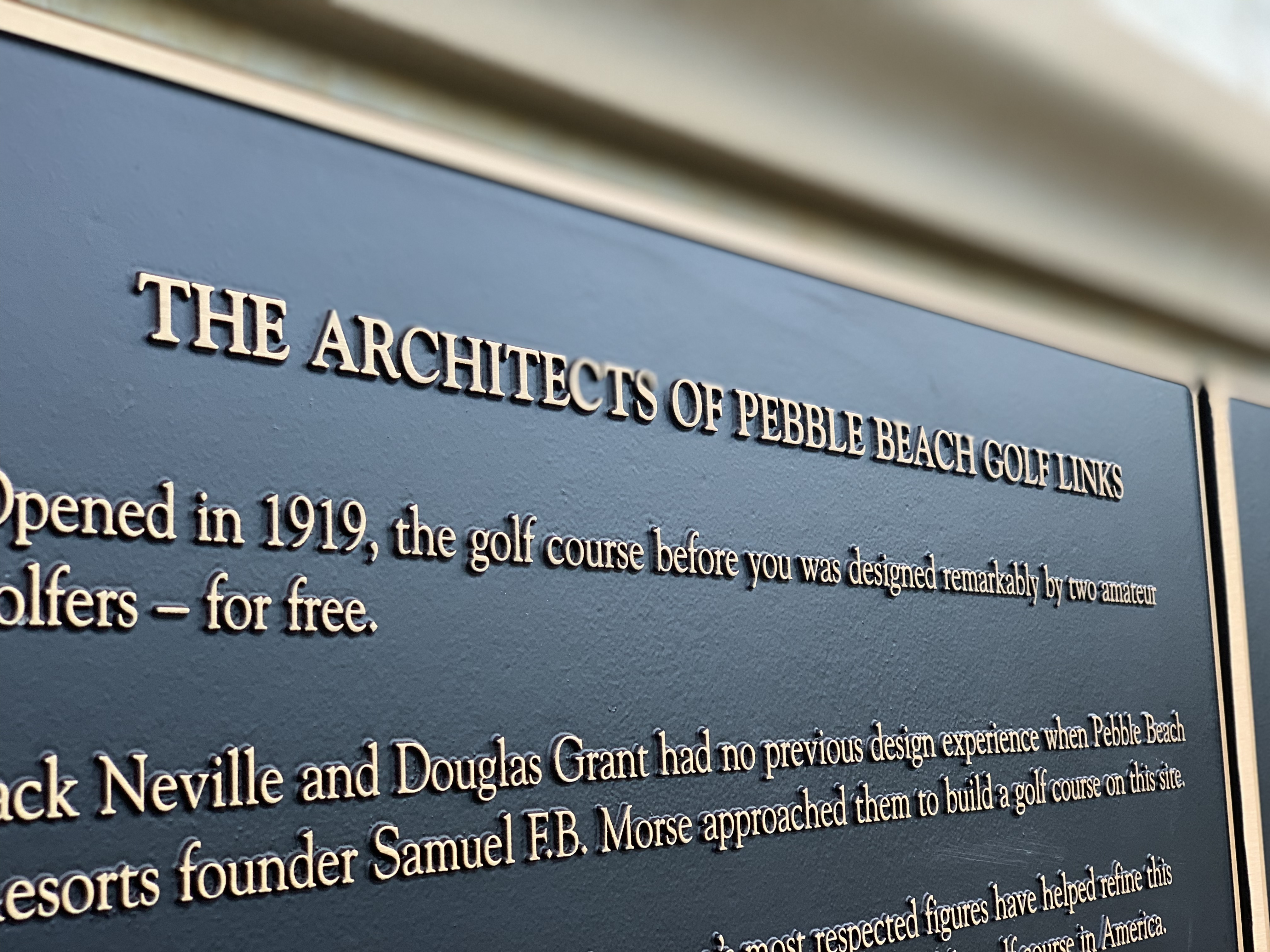 Pebble Beach Golf Links was remarkably designed in by two amateur golfers – for free.
Jack Neville and Douglas Grant had no previous design experience when Morse approached them to build a golf course. But the two champion amateur golfers quickly realized the land's potential. Said Neville:
"It was all there in plain sight. The big thing, naturally, was to get in as many holes as possible along the bay. Years before it was built, I could see this place as a golf links. Nature had intended it to be nothing else."
Opened in 1919, Pebble Beach is now unanimously recognized as the greatest public golf course in America. Says 18-time Major Champion and Pebble Beach contributor Jack Nicklaus:
"If I only had one more round to play, I would choose to play it at Pebble Beach."
Other significant contributors include William Herbert Fowler, Alister MacKenzie, Chandler Egan and Arnold Palmer.
PEBBLE BEACH AND THE USGA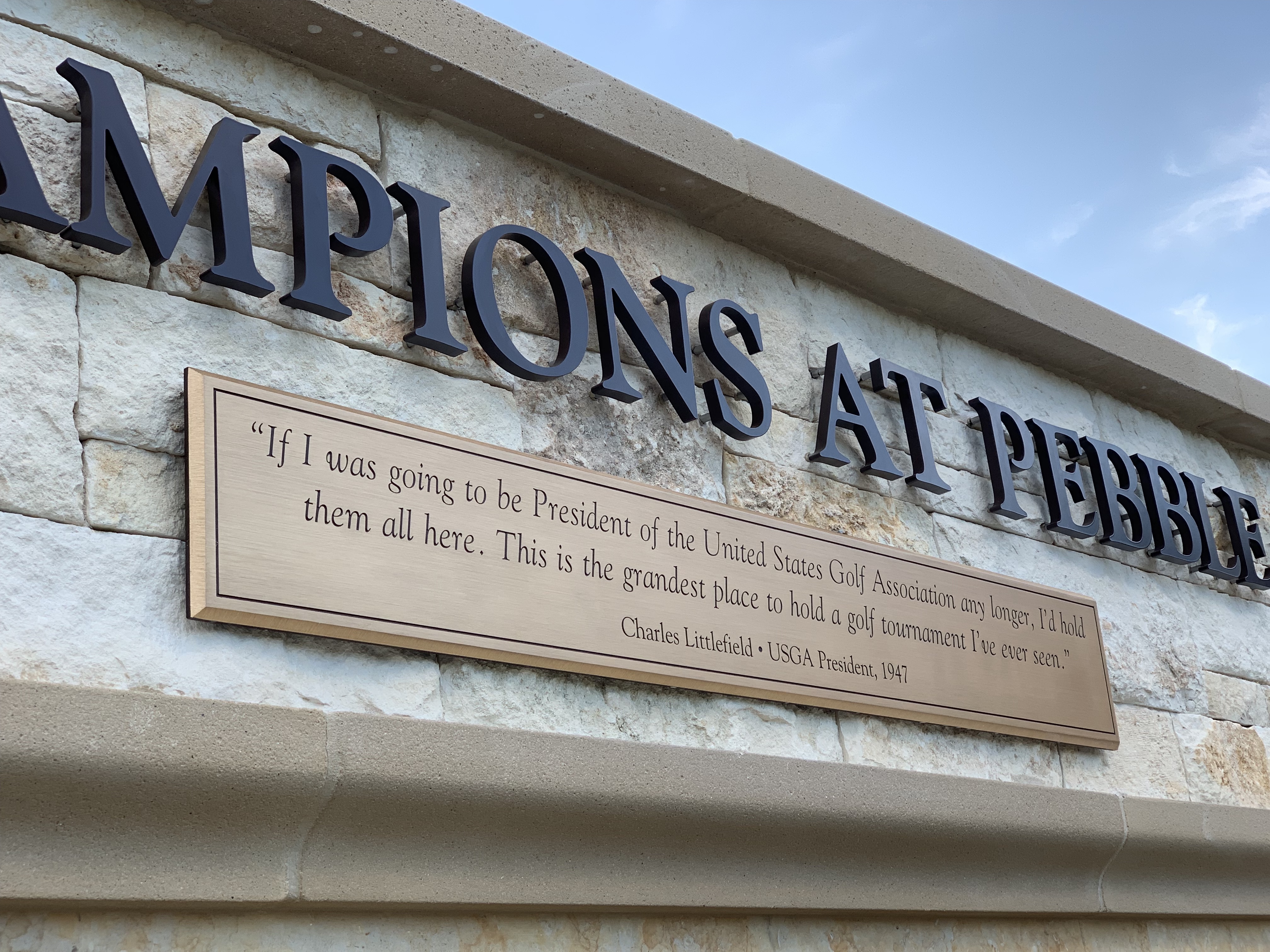 Pebble Beach hosted its first USGA Championship in 1929, when the U.S. Amateur made its inaugural visit West of the Mississippi. By the time the U.S. Amateur returned a second time in 1947, USGA President Charles Littlefield declared:
"If I was going to be President of the United States Golf Association any longer, I'd hold them all here. This is the grandest place to hold a golf tournament I've ever seen."
Pebble Beach hosts its sixth U.S. Open in June, to go along with five U.S. Amateurs and two U.S. Women's Amateurs.
MAJOR CHAMPIONS AT PEBBLE BEACH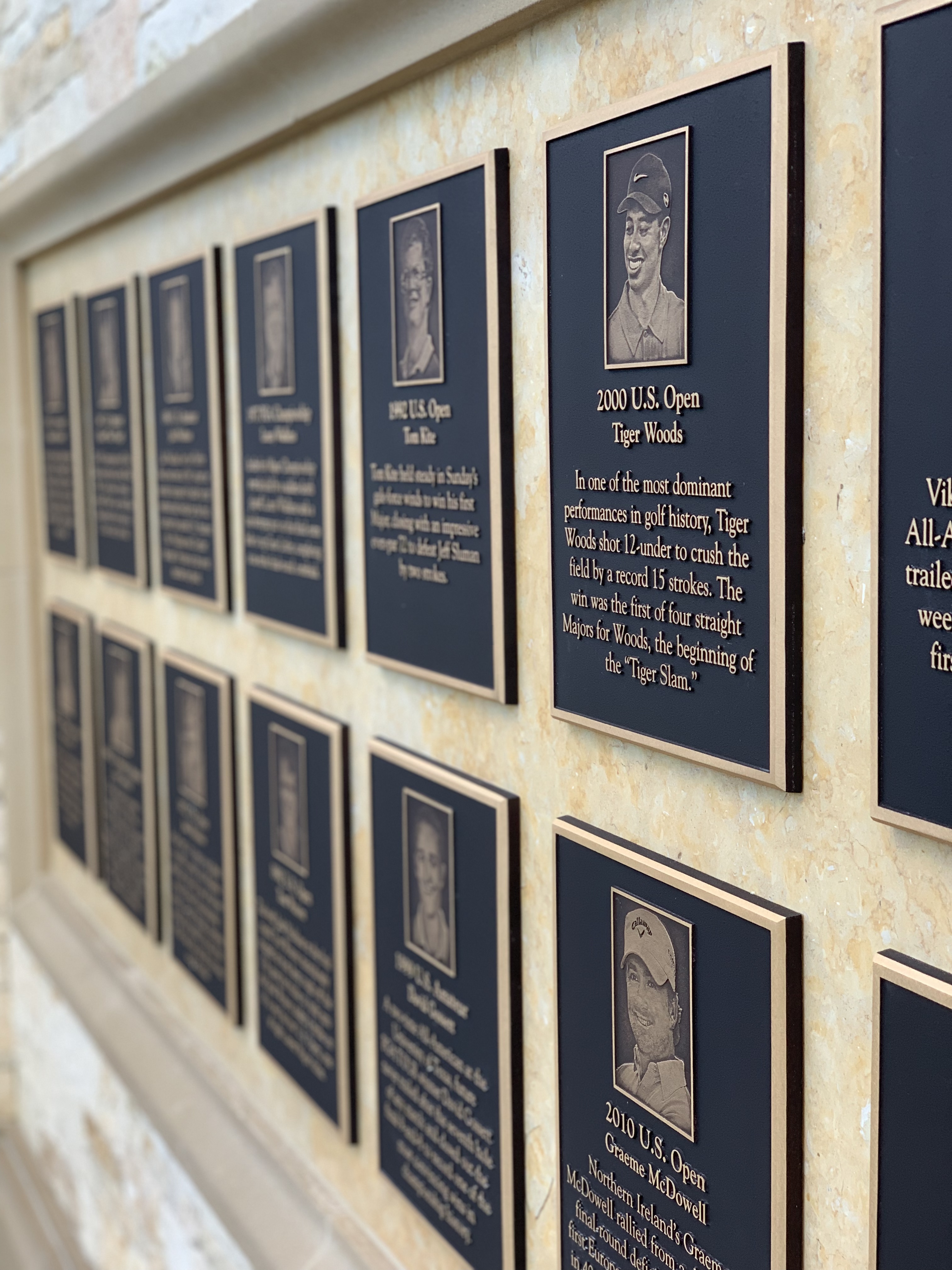 Win a Major Championship at Pebble Beach and your face will forever be a part of this place. The Pebble Beach Wall of Champions features reliefs of every USGA Champion crowned at Pebble Beach. Jack Nicklaus is actually featured twice — for his wins at the 1961 U.S. Amateur, and 1972 U.S. Open. (The Golden Bear nearly missed a three-peat, finishing second to Tom Watson at the 1982 U.S. Open.)
Who will be next?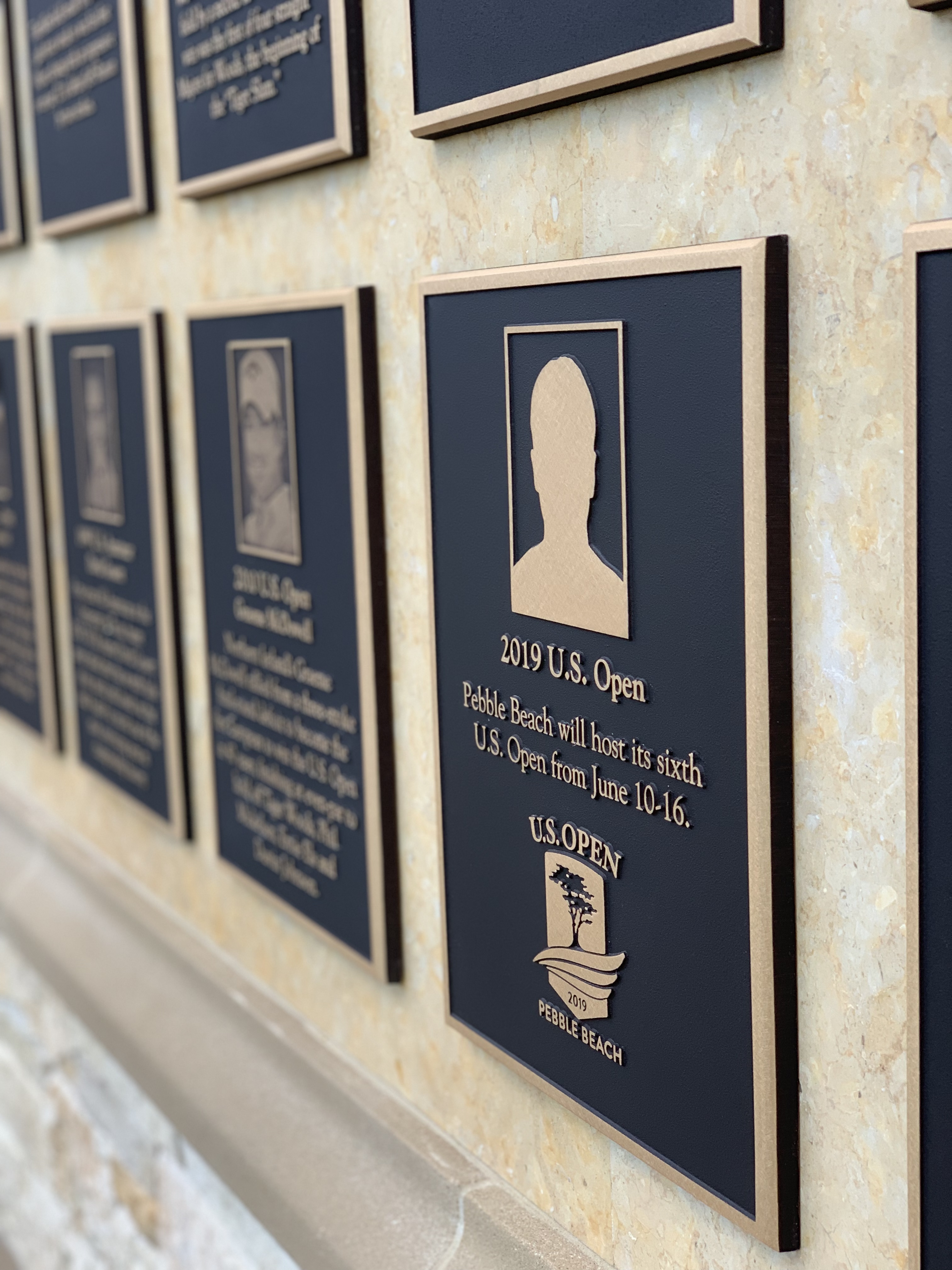 You'll notice there's also room for champions of Pebble Beach's first U.S. Women's Open in 2023, and the 2027 U.S. Open, too.
EIGHT DECADES OF THE AT&T PEBBLE BEACH PRO-AM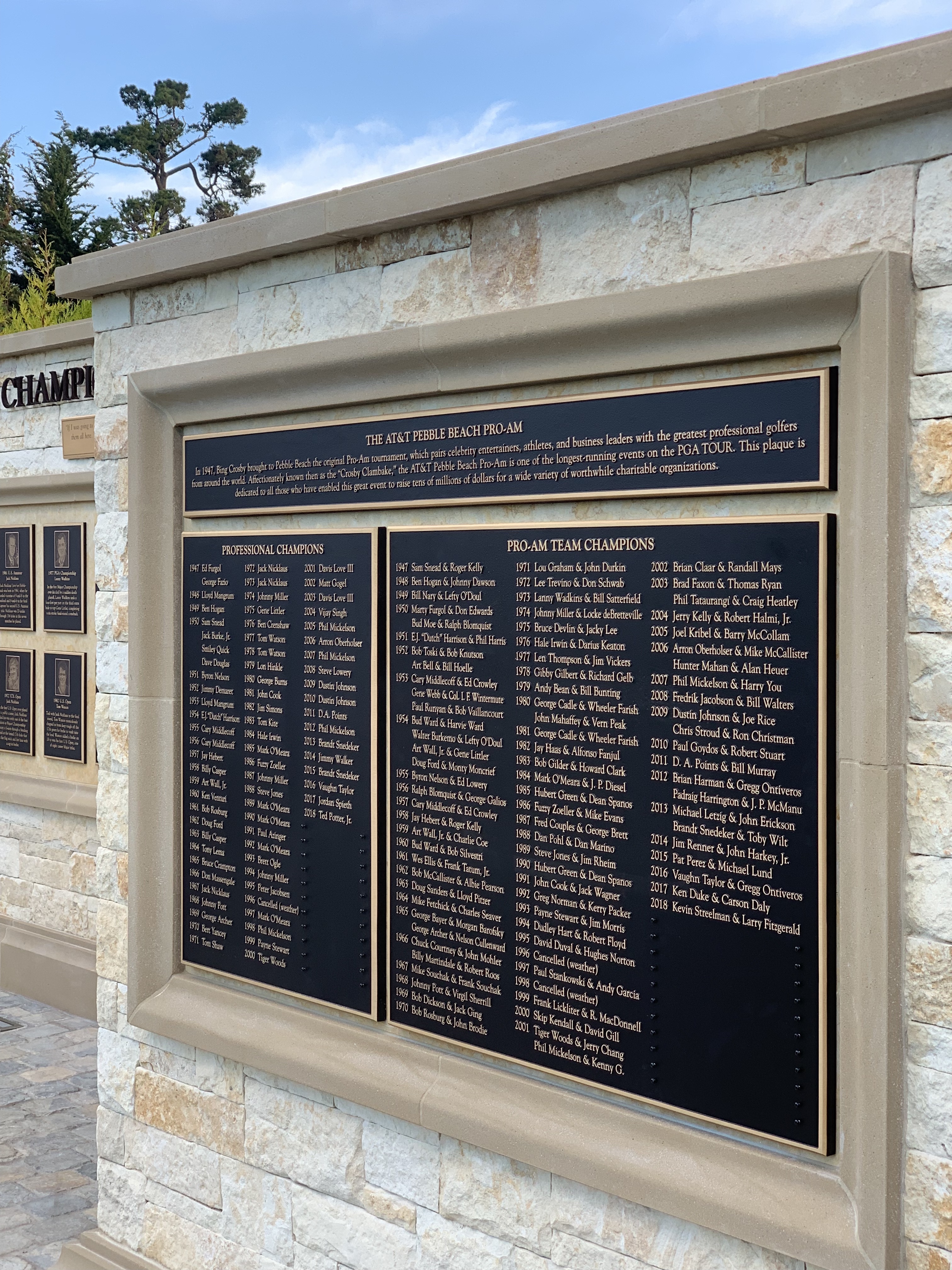 By the end of this week, another set of names will be added to this wall, joining a list of winners that includes Jack Nicklaus, Tom Watson, Tiger Woods and Phil Mickelson, plus Larry Fitzgerald, Bill Murray, Kenny G, Dan Marino and many more.
THE CALIFORNIA STATE AMATEUR AT PEBBLE BEACH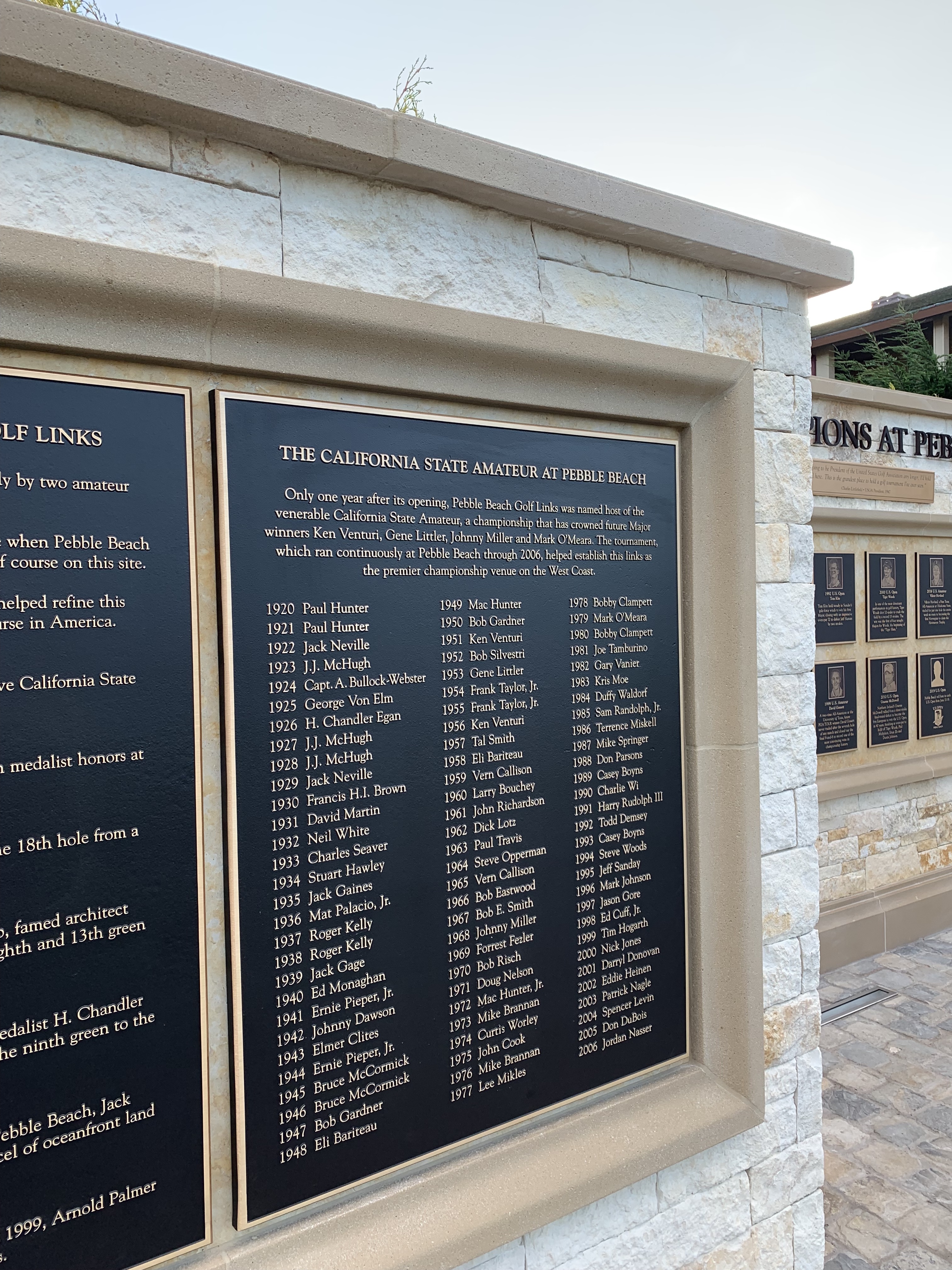 The championship pedigree of Pebble Beach Golf Links can be traced back to 1920, the year after it opened. Pebble Beach hosted the 1920 California State Amateur, a championship that course architects Jack Neville (1919) and Douglas Grant (1918) had won the previous two years. Pebble Beach hosted the State Am until 2006, crowning future Major Champions Ken Venturi, Gene Littler, Johnny Miller and Mark O'Meara.
We hope you plan a few extra minutes when you're warming up to take in the special history at Pebble Beach!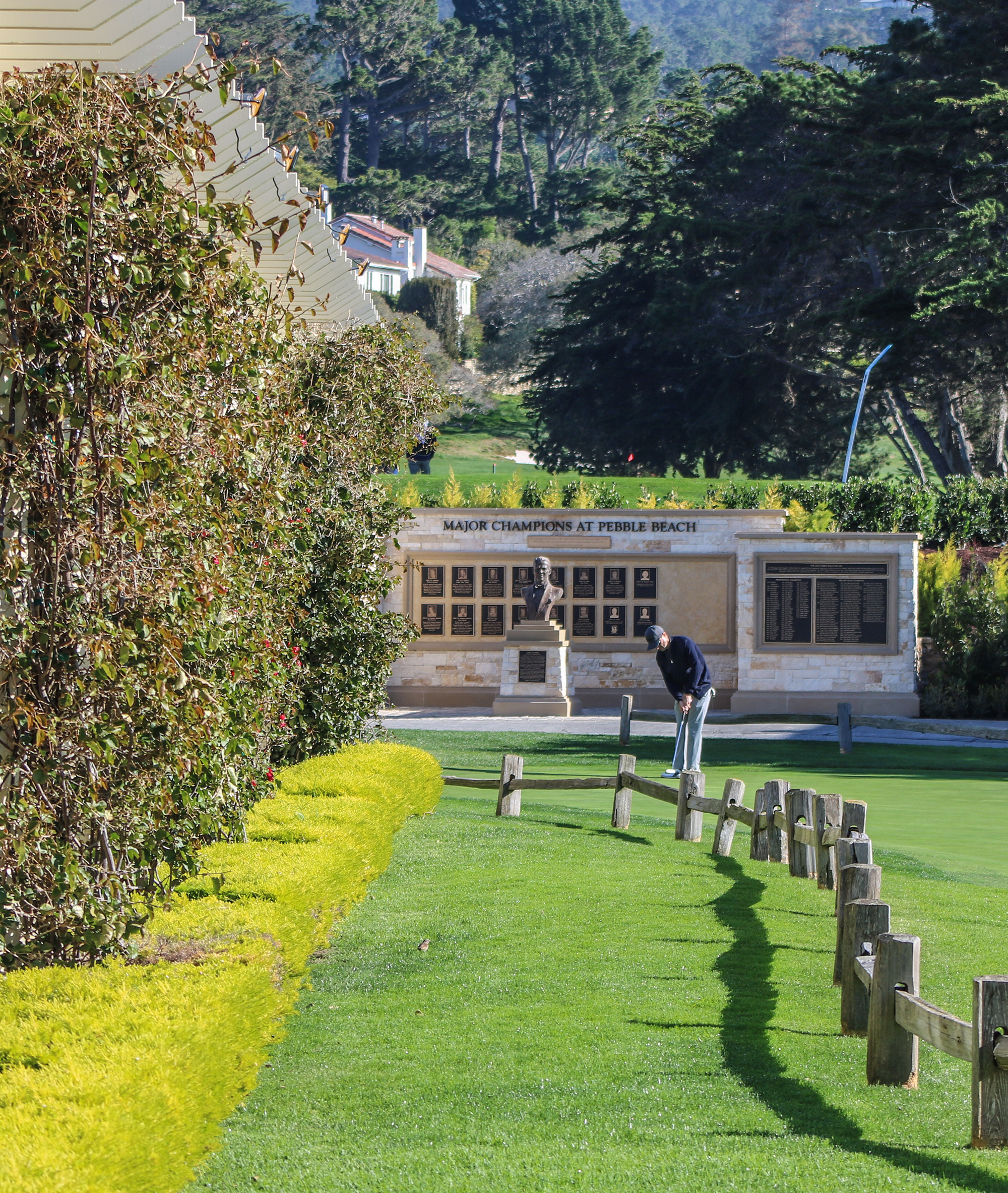 ---
Facebook Conversations