Explore the Worldly Wines of California at Stave
Welcome to Wine Country!
California is the fourth-leading wine-producing region in the world, trailing only Italy, France and Spain.
"The nice thing about California is that we have such a great climate for growing grapes," says Jeff Birkemeier, the Wine Manager of Stave Wine Cellar at Spanish Bay. "Literally any grape that is grown in Europe can grow in some place in California."
Birkemeier can introduce you to the worldly wines of California at Stave, a unique wine cellar offering a creative menu of more than 200 specialty bottles and 50 wines by the glass, along with thoughtfully themed flights designed to help you discover fun new wines.
"You could drink California wine for the rest of your life and never try it all," says Birkemeier. "The climate is pretty easy for grape-growing here. It's sunny and dry during the growing season, and it rains during the off-season. It's perfect."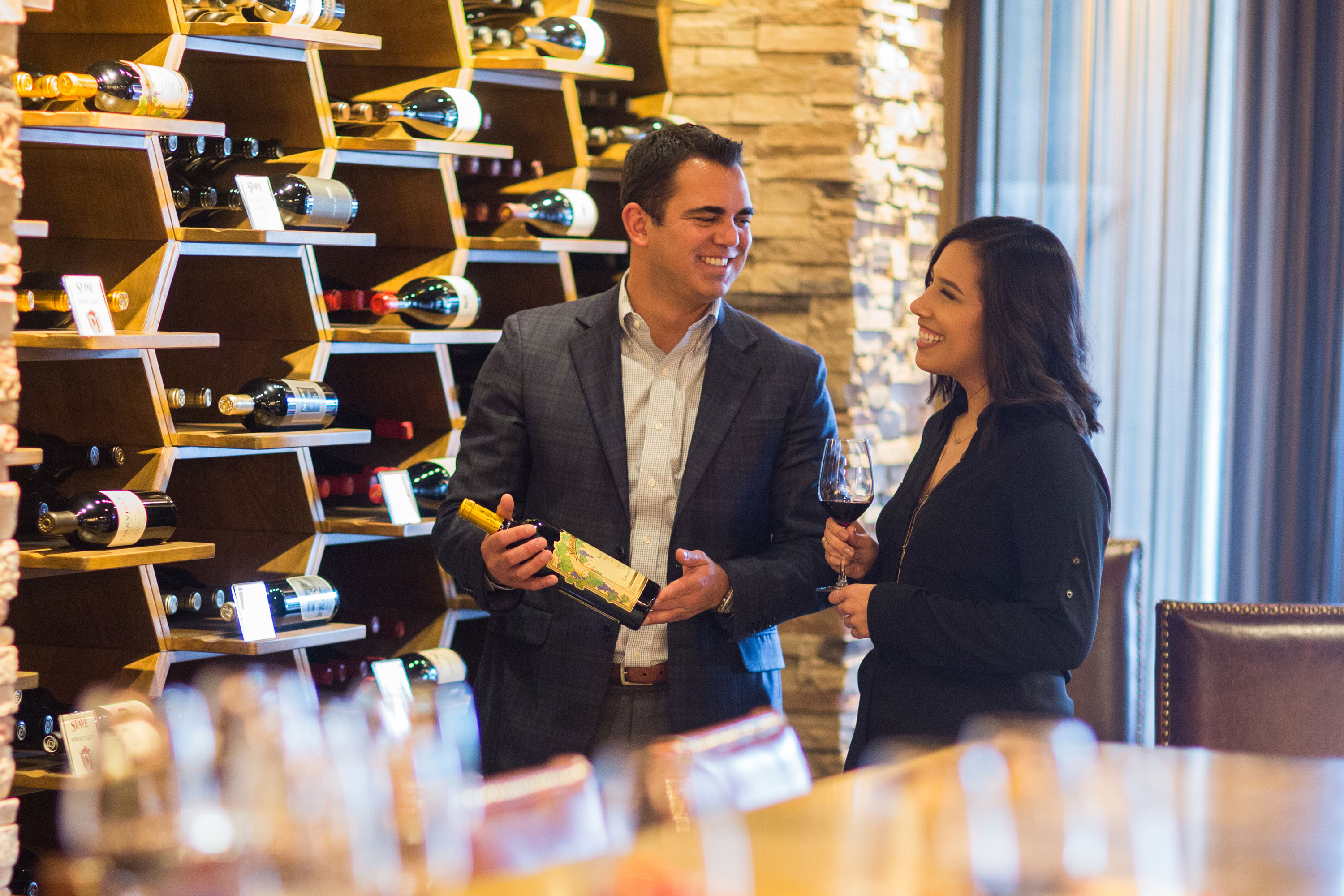 "
"You could drink California wine for the rest of your life and never try it all"
"
Napa Valley forever chiseled California into the international wine map at the 1976 Judgement of Paris, when the 1973 Chateau Montelena Chardonnay and the 1973 Stag's Leap Wine Cellars Cabernet Sauvignon scored landmark upset victories over France's finest whites and reds. The California wines beat the French in both the red and white categories, shattering the notion that only France could produce top-caliber wines.
Now, nearly 3,000 vineyards cover half a million acres in California, growing more than 110 varieties of wine grapes. Vineyards dot the 800 miles of California coastline, creating celebrated wine regions such as:
Napa, Sonoma and Mendocino in the North Coast
Livermore, Santa Cruz, Monterey, Paso Robles, San Luis Obispo and Santa Barbara in the Central Coast
San Diego and Temecula in Southern California
Warning
: Division by zero in
/htdocs_20190130/content/themes/verb-base/acf-flexible-templates/large_image_block.php
on line
55
Vineyards also thrive in California's Inland Valleys and Sierra Foothills.
California's rugged coastline exposes nearby vineyards to natural "air conditioning" in the form of fog and breezes, making for exceptional Chardonnay, Pinot Noir and other cool climate varieties. Warmer interior valleys receive the same cooling effect thanks to rivers, lakes and deltas.
Meanwhile, vines planted along our hillsides get a fine mixture of cooling air and bright, unfiltered sun-conditions that Cabernet Sauvignon and Merlot were born to love.
As a result, California's fertile wine region produces a staggering 90% of the wine made in the U.S.
Join us at Stave and enjoy California's finest wines!