Perfecting Pasta in Italy
Pèppoli Chef de Cuisine Angela Tamura knows how to make Italian.
She grew up with an Italian mother, and has spent 25 years perfecting her professional craft, including the last 8 at Pèppoli Restaurant.
Yet when the Pebble Beach Company sent Tamura to Italy for two weeks right after the whirlwind Pebble Beach Food & Wine Festival in April, she sought out an intensive and immersive pasta-making school.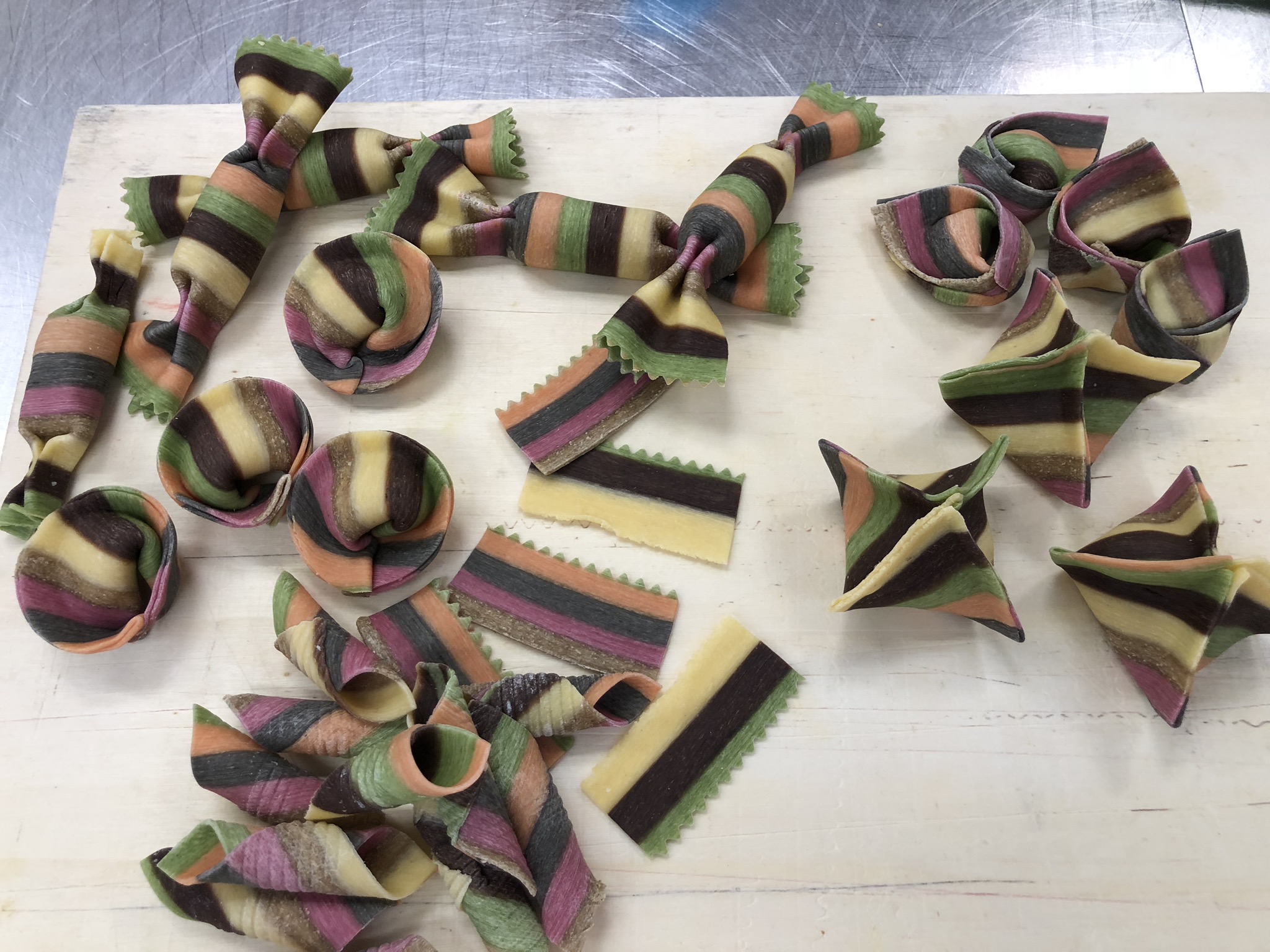 "This was the third time Pebble Beach Company has sent me to Italy, and we wanted to do something different," said Tamura, whose two previous trips catered around experiencing the wine history of celebrated Pèppoli partner Antinori. "We wanted to go a little more in-depth and do some training. I make pasta every day, but you can always learn."
And learn she did. Tamura spent nine hours a day for a week, making every pasta shape imaginable, from farfalle, garganelli and maltagliata to fettucini, papparadelle, spaghetti alla chitarra and capellini.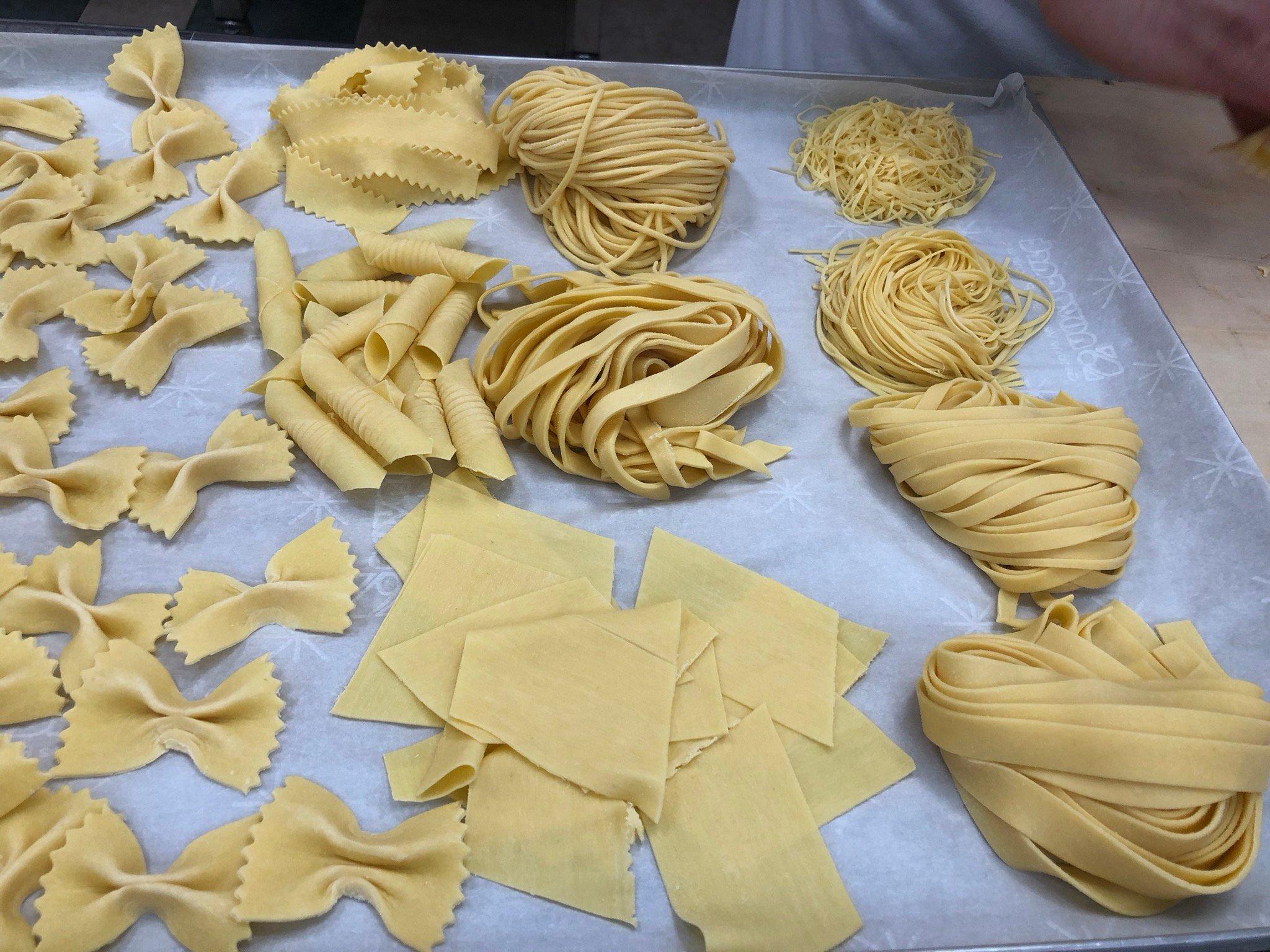 She dove into the history of the different shapes and colors, and studied the theory behind different pasta flour. The end of the pasta rainbow looked like this: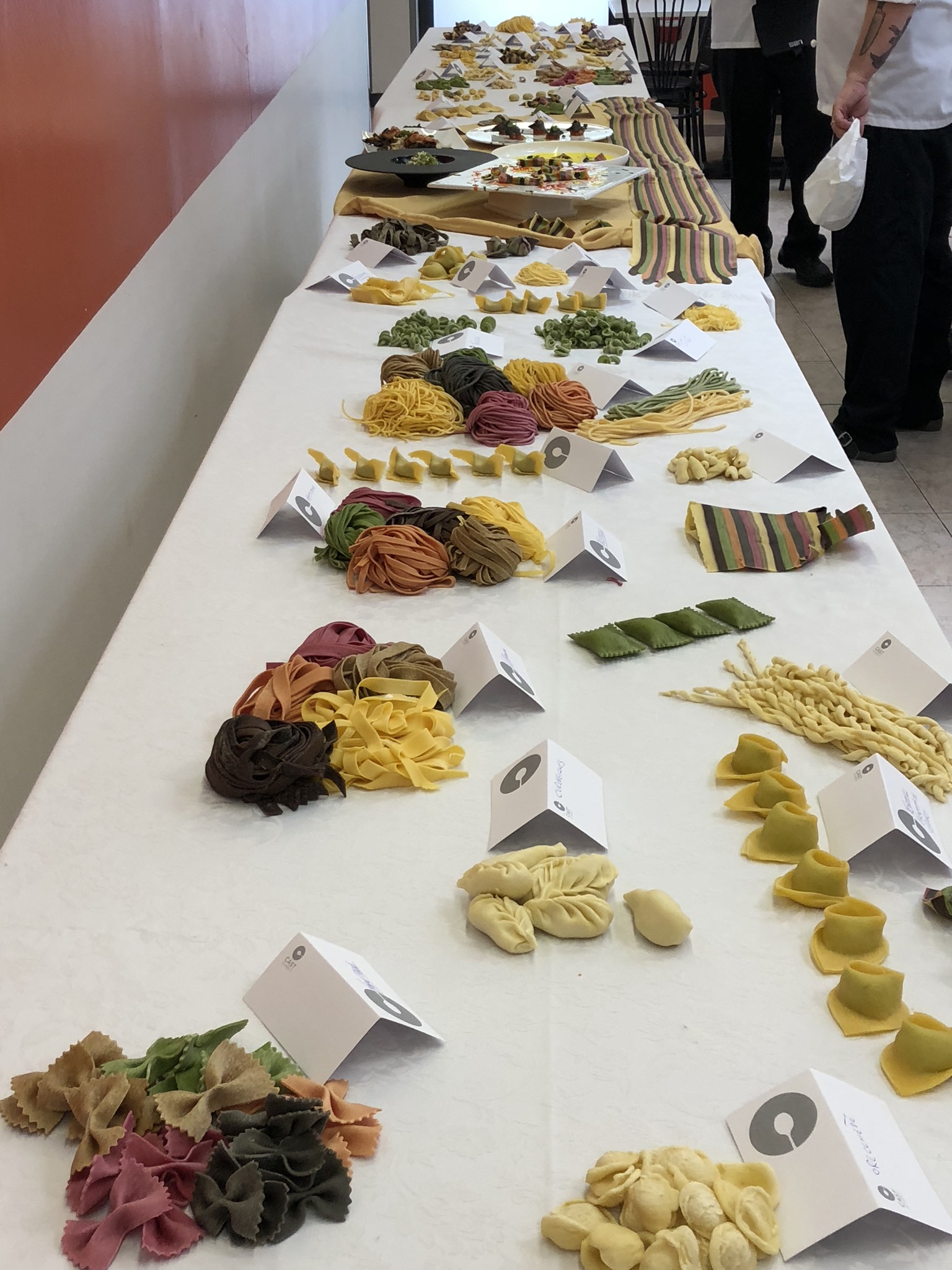 "I learned the Italian way of doing it," said Tamura, who has traveled throughout Italy experiencing and enjoying fine wine and cuisine, including everywhere from Rome, Naples and Tuscany to Umbria, Veneto and Milan. "It's very different. There are little techniques we are going to start to incorporate."
Tamura's visit also served as a scouting trip, as she was able to stop by the flour mill, balsamic producer, and prosciutto factories where Pèppoli orders its authentic ingredients. Here's a look at a Parmesan factory, which produces 300 wheels of cheese daily, weighing anywhere from 60-80 pounds each.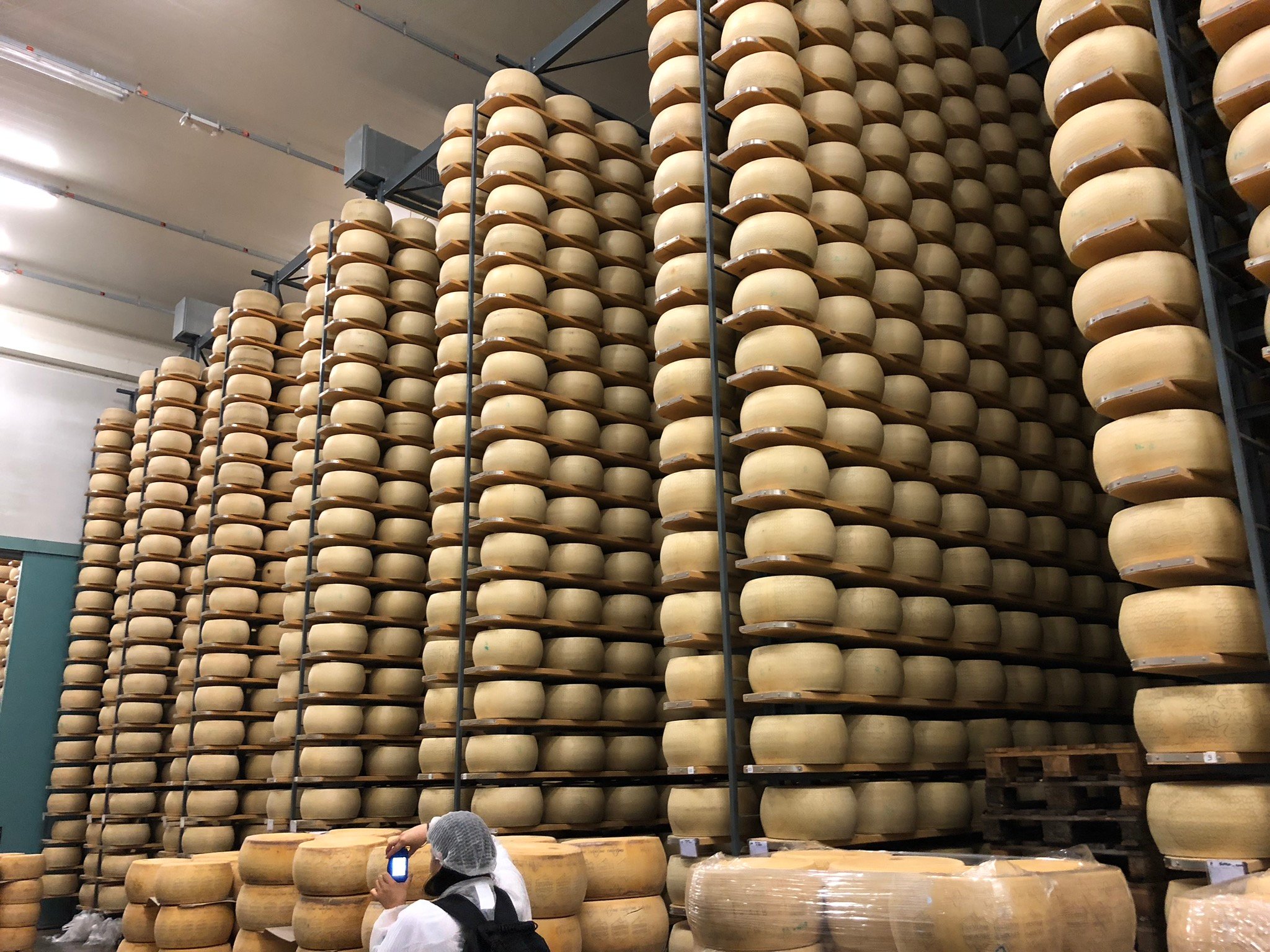 Tamura also explored the various flours used for specific pastas.
"I'm excited to try them and see the difference," Tamura said.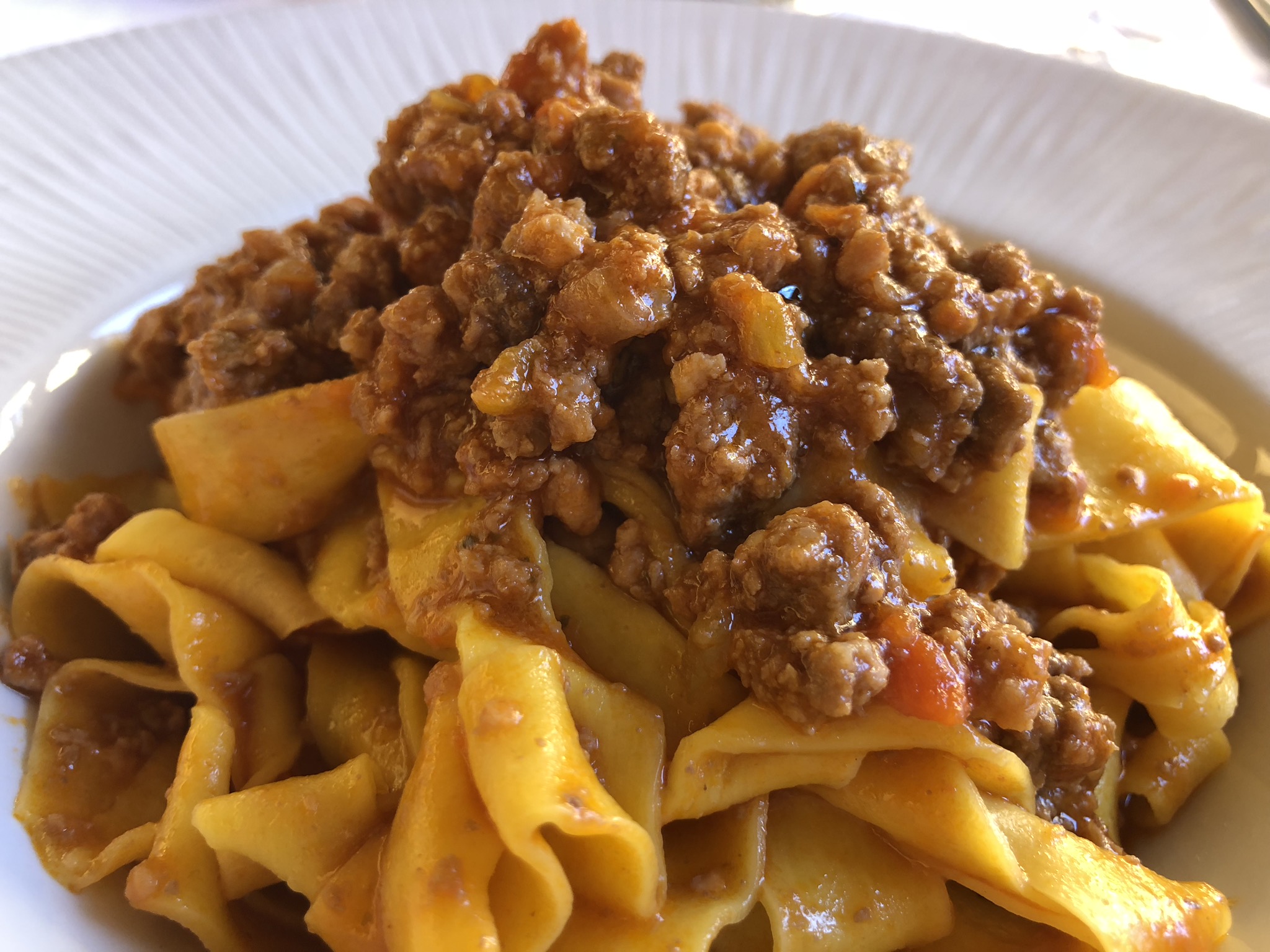 In addition to sprinkling a variety of pastas and prosciutto into the Pèppoli menu, Tamura is also looking forward to unveiling a nightly chef's tasting menu — a four-course specially prepared meal with wine.
The Pèppoli menu will also feature fresh Italian varietals in vegetables that you don't typically find in America.
"We're going to grow things that are harder to find here, that can make us even more authentic," Tamura said. "That's definitely part of the fun from our trip."
---
Facebook Conversations