The Lineage of Golf Course Architects at Pebble Beach Golf Links
Pebble Beach Golf Links was incredibly designed by two amateur golfers – for free.
Jack Neville and Douglas Grant became two of the most accomplished amateur golfers in California history – Neville won a record five California Amateurs (including two at Pebble Beach), while Grant won once and is the only player to ever earn medalist honors three straight years.
Neville and Grant designed Pebble Beach for free to retain their amateur status, and their labor of love stands the test of time.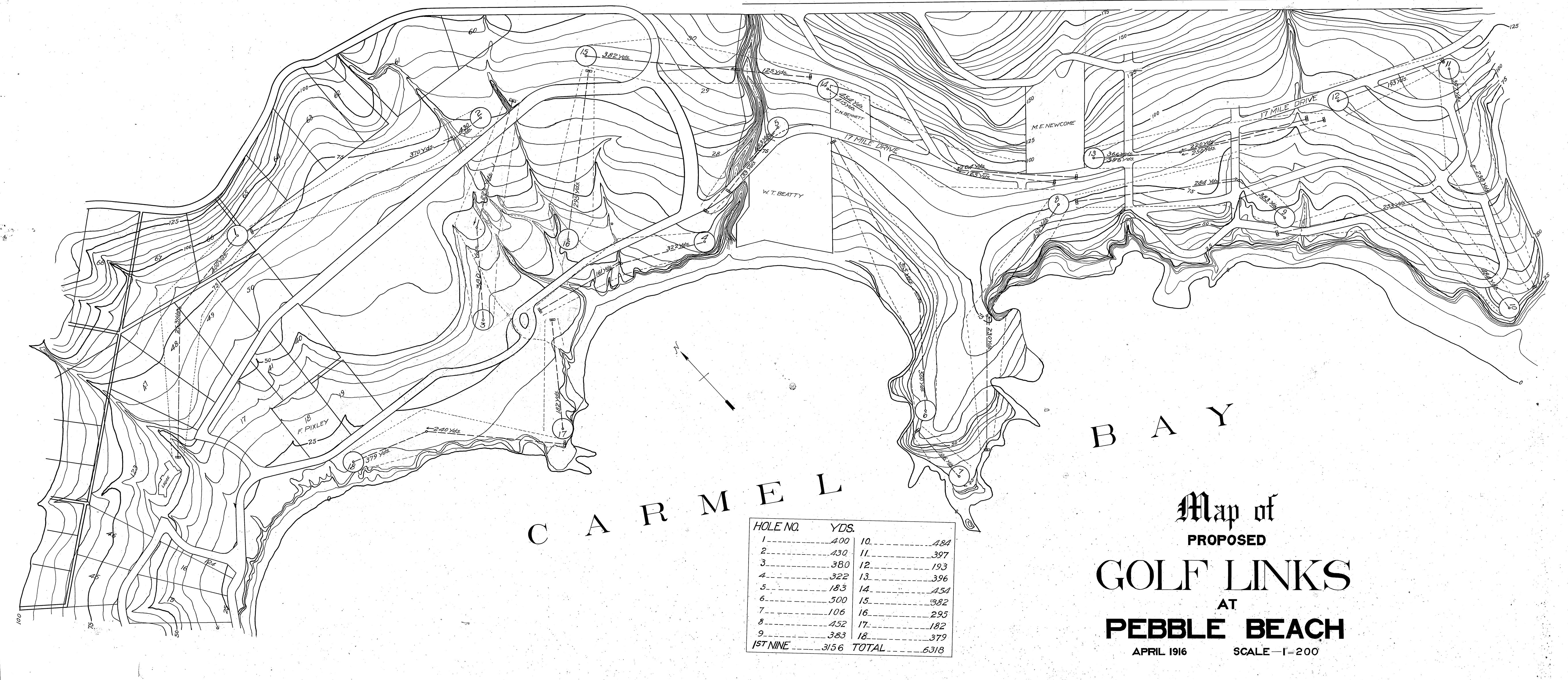 The course you play today is remarkably similar to the course they envisioned. A design tenant Neville strongly believed was to test the best golfers by giving them long irons into small greens. Many of the most iconic holes at Pebble Beach – Nos. 8, 9, 10 and 17 – now demand this.
Neville and Grant also had a little help from some friends. Here's a look at some of golf's biggest titans who chipped in to make Pebble Beach the all-time course that it is today:
William Herbert Fowler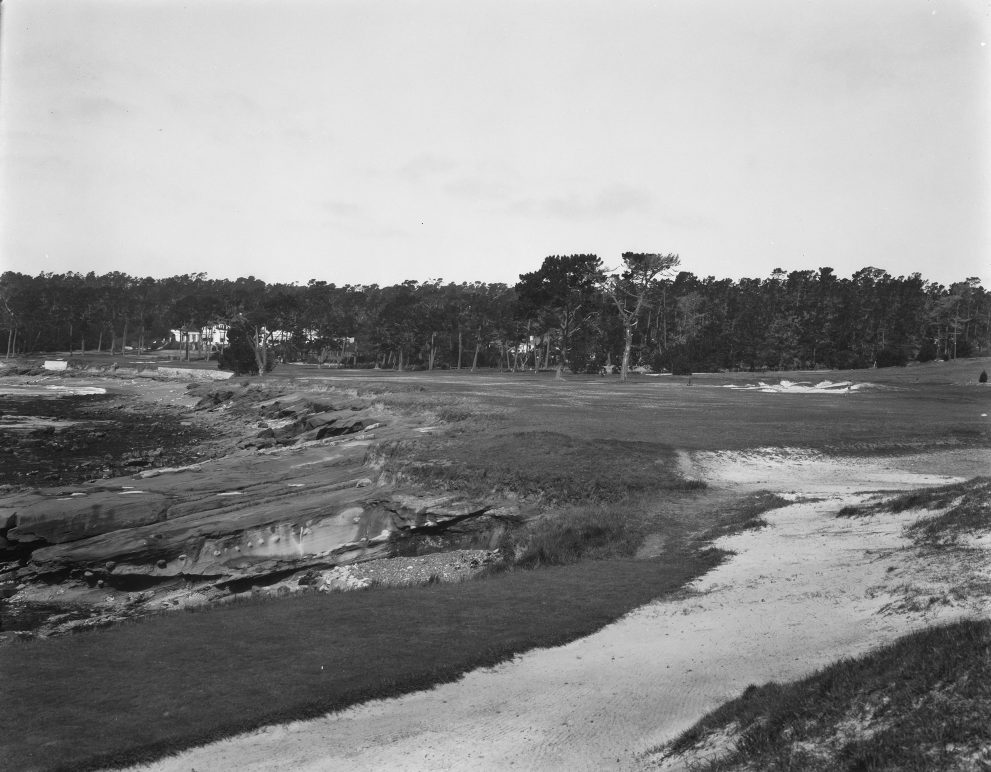 The designer of the famed Walton Heath in England, William Herbert Fowler can be thanked for converting a nondescript 380-yard No. 18 into the most dramatic par-5 finishing hole in all of golf. Fowler extended the hole nearly 150 yards along the coast, creating a daring drive and a dare-devil decision for the second shot, especially for those chasing a lead on the finishing hole.
Alister MacKenzie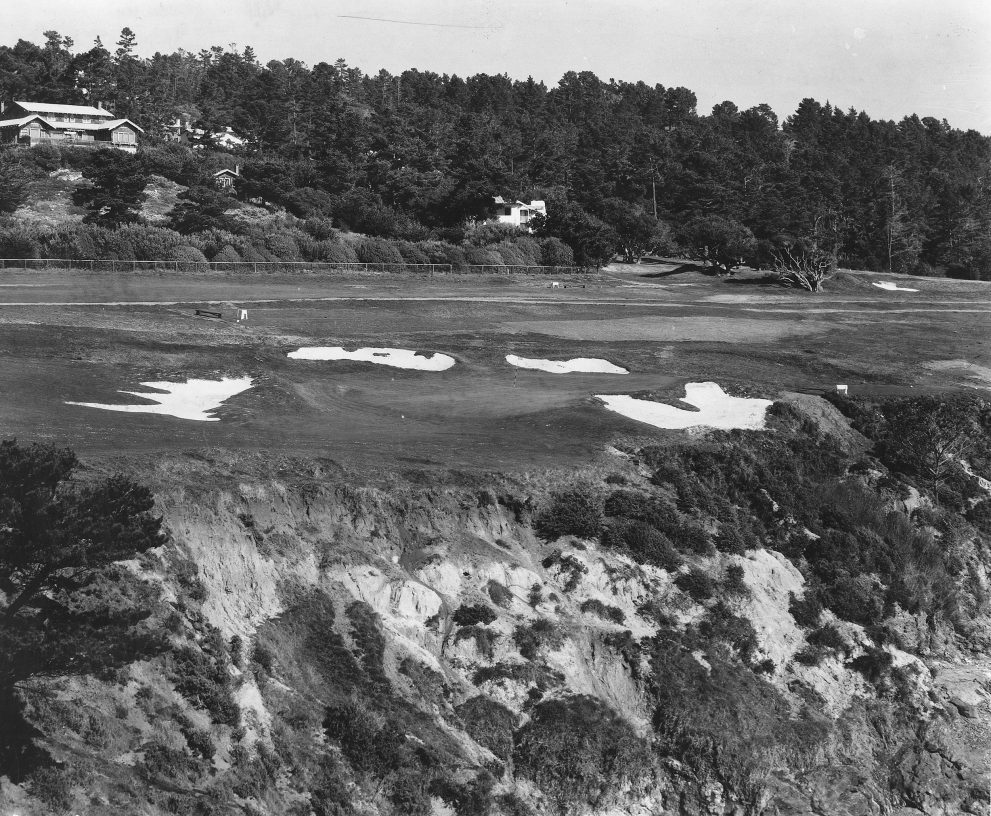 Ever notice that the eighth and 13th greens are especially precarious and punishing from above the hole? You can thank Alister MacKenzie, who lent a helping hand to Pebble Beach before building Cypress Point.
H. Chandler Egan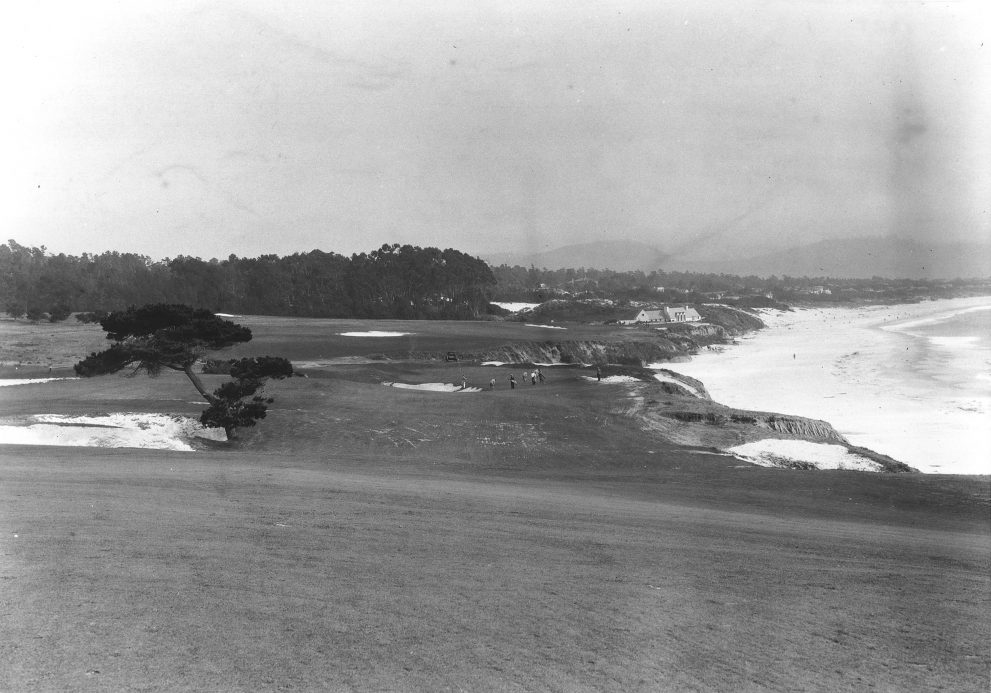 A stalwart golfer who won the 1904 and 1905 U.S. Amateur, as well as the silver medal in the Olympics, Henry Chandler Egan worked with MacKenzie and Robert Hunter to prepare the course ahead of the 1929 U.S. Amateur. (Egan ended up reaching the semifinals in 1929.) Egan and Hunter – a partner of MacKenzie for several courses in California – reshaped every green, installed massive dunes-like bunkers and made lasting changes to a handful of holes, such as:
Moving the 1st tee to create today's dogleg version
Lengthening two par 5s: Nos. 2 and 14
Pushing the 9th green against the cliffs where the previous 10th tee resided, and moved the 10th tee inland
Extending the 16th hole 100 yards by moving the green behind a grove of trees
Jack Nicklaus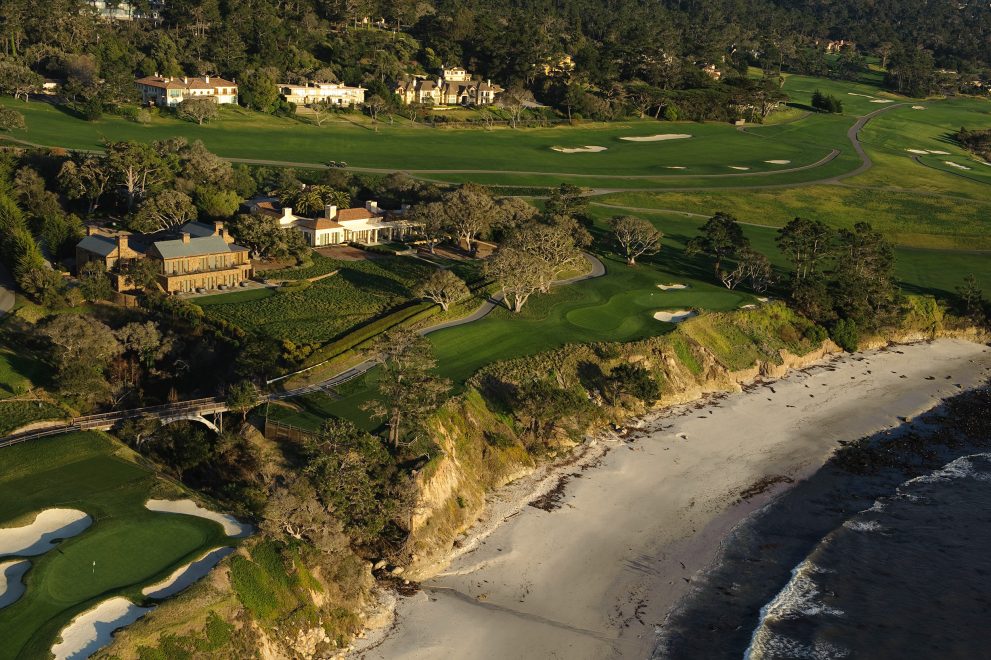 Golf's greatest champion, the man who said he would choose Pebble Beach as his last round on earth, consulted on preparing Pebble Beach for the 1992 U.S. Open, and later designed the brand new fifth hole in 1998. That fifth hole was some 80 years in the making, on the one lot Morse regrettably sold before it was decided this land was made for a golf course. It was finally reacquired by the Pebble Beach Company and turned into an exquisite par-3 that favors Nicklaus' signature high fade along the coast.
Arnold Palmer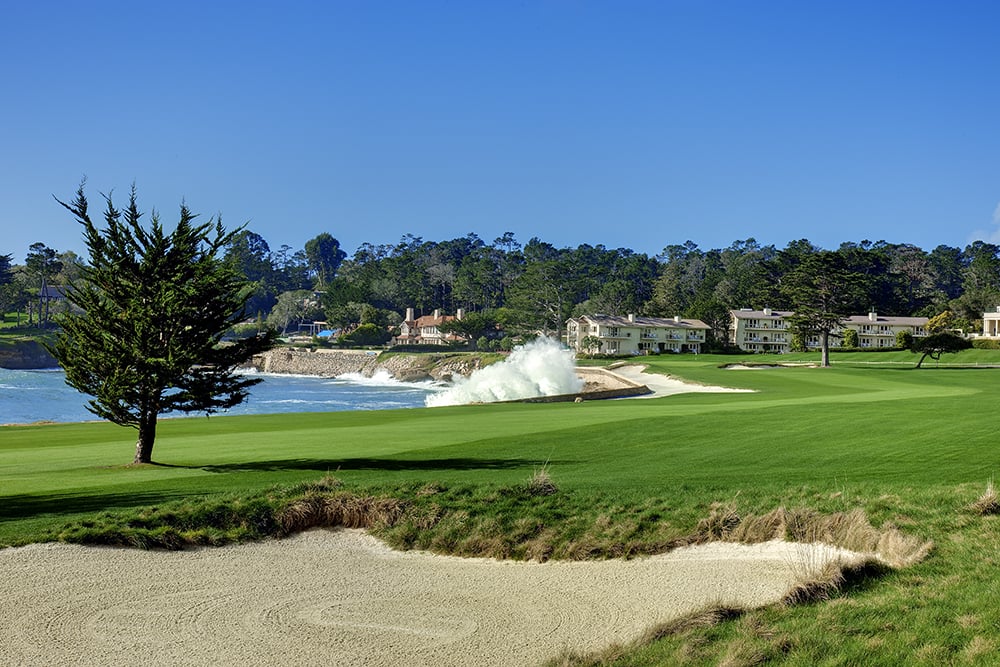 As one of the principal owners of Pebble Beach Company, Arnold Palmer extended his design expertise to prepare the course for a new era of 300-yard bombers ahead of the 2010 U.S. Open. Notable improvements include:
Restoring the bunkering around the 1st green
Adding fairway bunkers to the right of No. 3
Enhancing the fairway bunkers on No. 4 to make the drive more strategic
Enhancing the fairway bunkering on No. 6 to bring the ocean more into play
Adding fairway bunkering along the left side of No. 15
Enhancing the fairway bunkering on No. 18 to punish bail-out shots to the right
Replanting several key trees, including the large Cypress guarding the 18th green
---
Facebook Conversations
The Lineage of Golf Course Architects at Pebble Beach Golf Links