Then and Now: the Press at Pebble Beach
The national press first descended on Pebble Beach in 1929, when the legendary Bobby Jones was attempting to become the first player to win three straight U.S. Amateur Championships. At the time, Bobby Jones shared similar stature to baseball's Babe Ruth, boxing's Jack Dempsey and football's Red Grange. And the U.S. Amateur was one of golf's four Majors, just as prestigious as the U.S. Open.
Even though Jones would lose in a stunning upset, the press coverage was tremendous, impressively introduced Pebble Beach to the golfing world.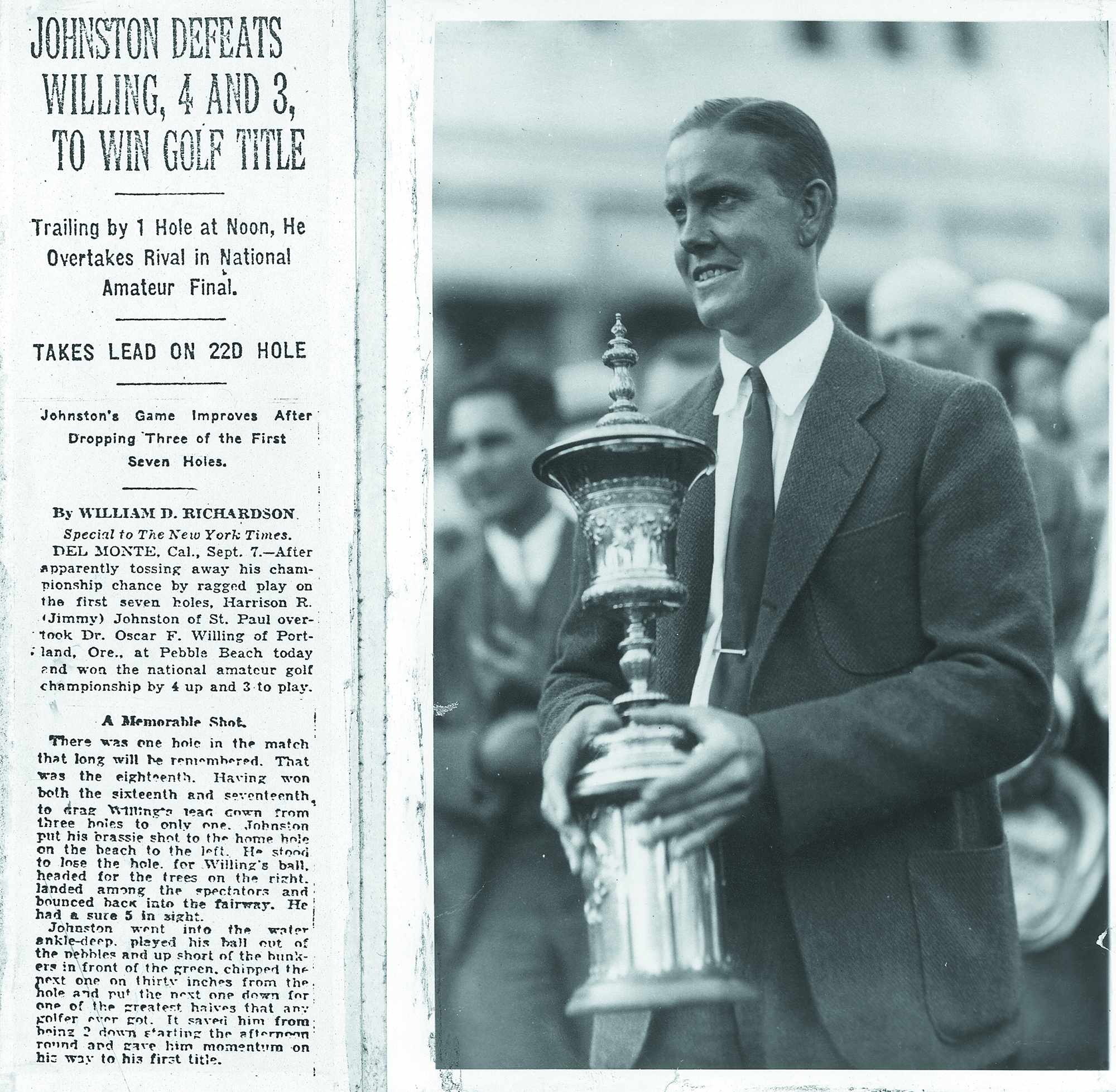 Some 90 years later, the press is again swarming to Pebble Beach, this time for the playing of the 119th U.S. Open. We thought it would be fun to dig into our archives and look back at the history of the press at Pebble Beach: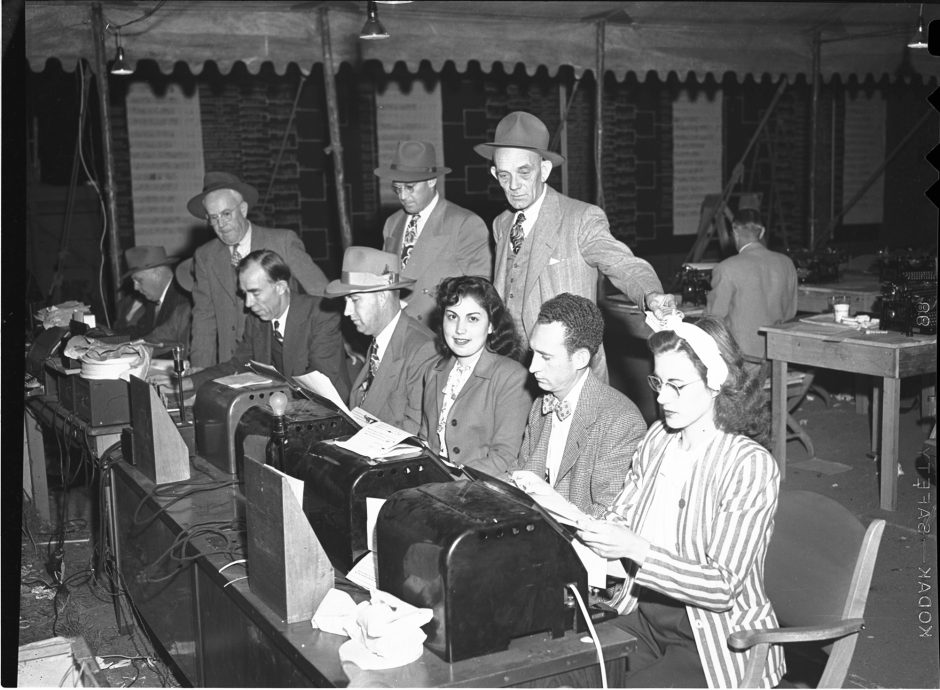 "
Here's an inside look at how newspaper stories were written while covering the 1947 U.S. Amateur.
"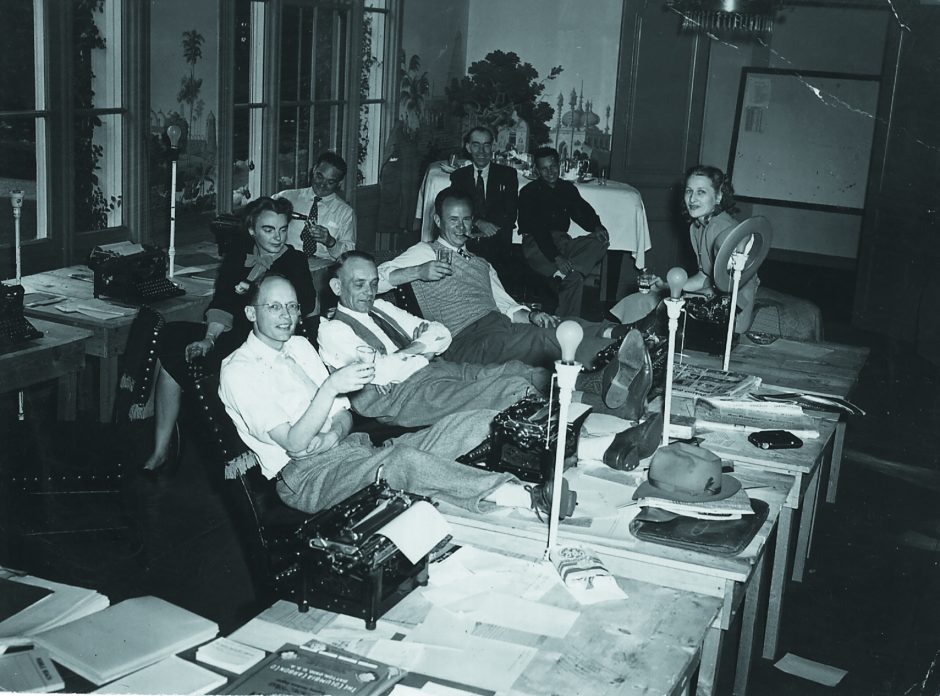 "
The quarters were cozy for the media covering the 1948 U.S. Women's Amateur.
"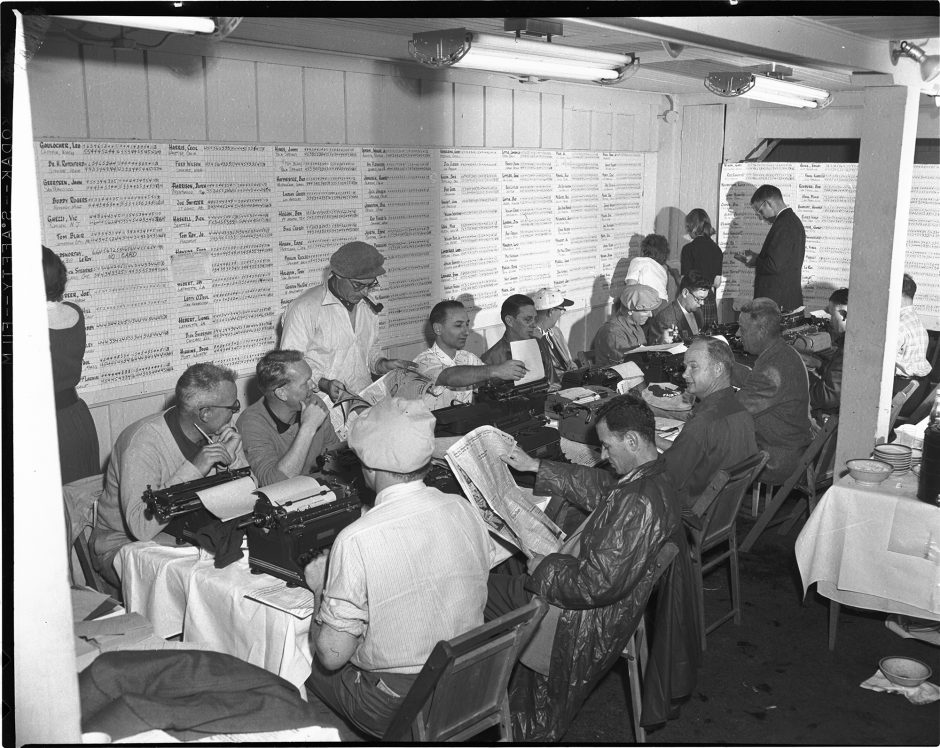 "
Golf writers gather in a make-shift media room during the 1956 Bing Crosby Pro-Am.
"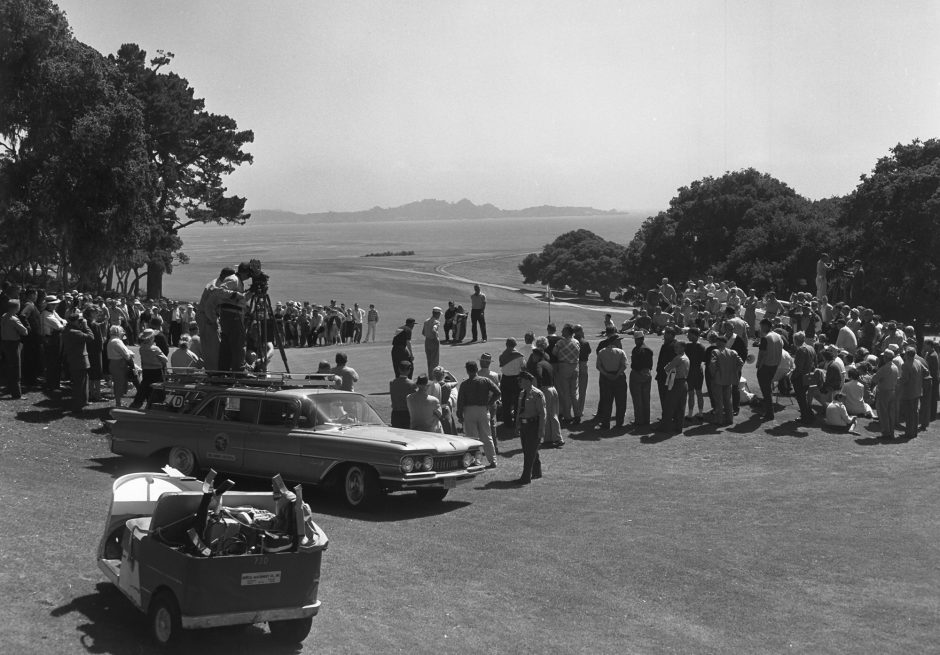 "
Here's a behind-the-scenes look at a made-for-TV golf match called World Championship Golf. Each match took up to 8 hours to film, with cars driving around mounted cameras.
"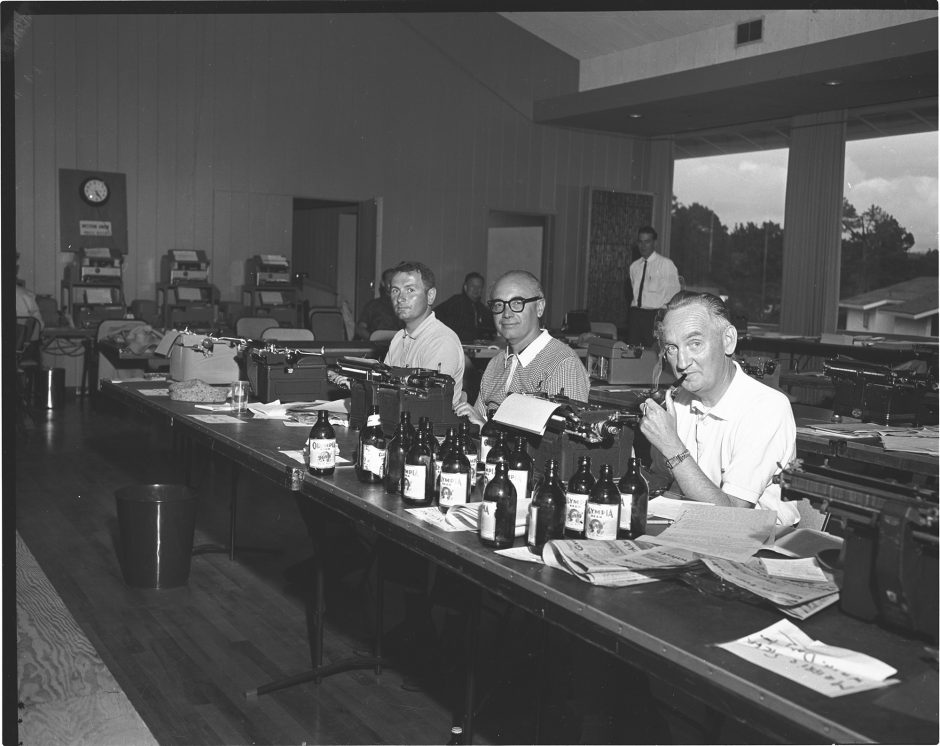 "
Golf writers polish off a few Olympia beers while reporting about Jack Nicklaus' exploits at the 1961 U.S. Amateur.
"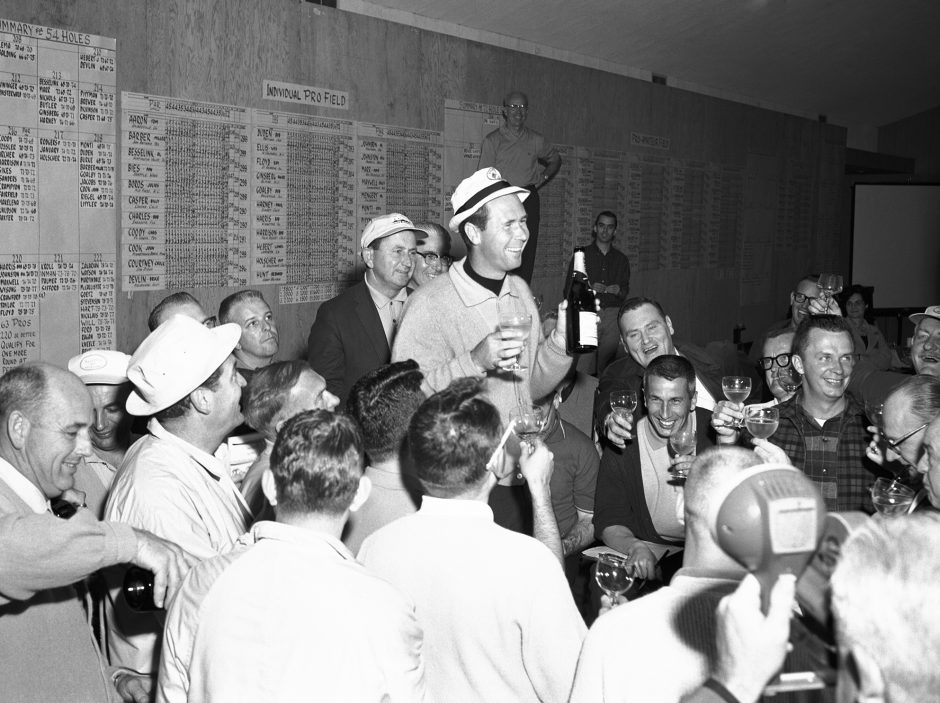 "
"Champagne" Tony Lema earned his nickname for serving up golf writers a celebratory drink if he won. Lema is shown here celebrating his 1964 Pro-Am win with the press.
"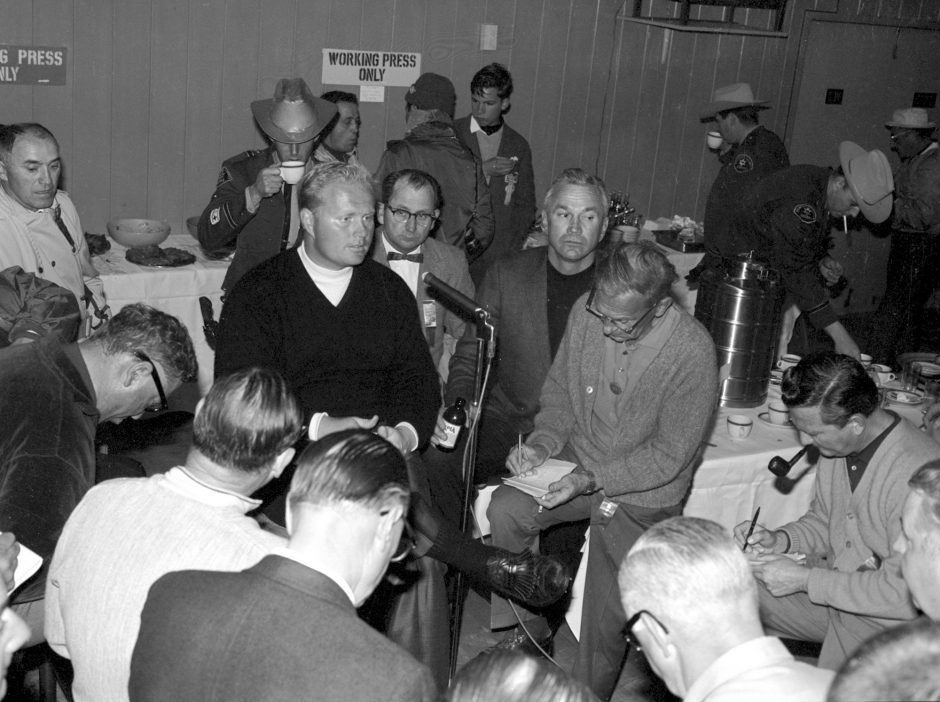 "
Jack Nicklaus chats with the media after his victory at the 1967 Crosby — the first of three Pro-Am titles.
"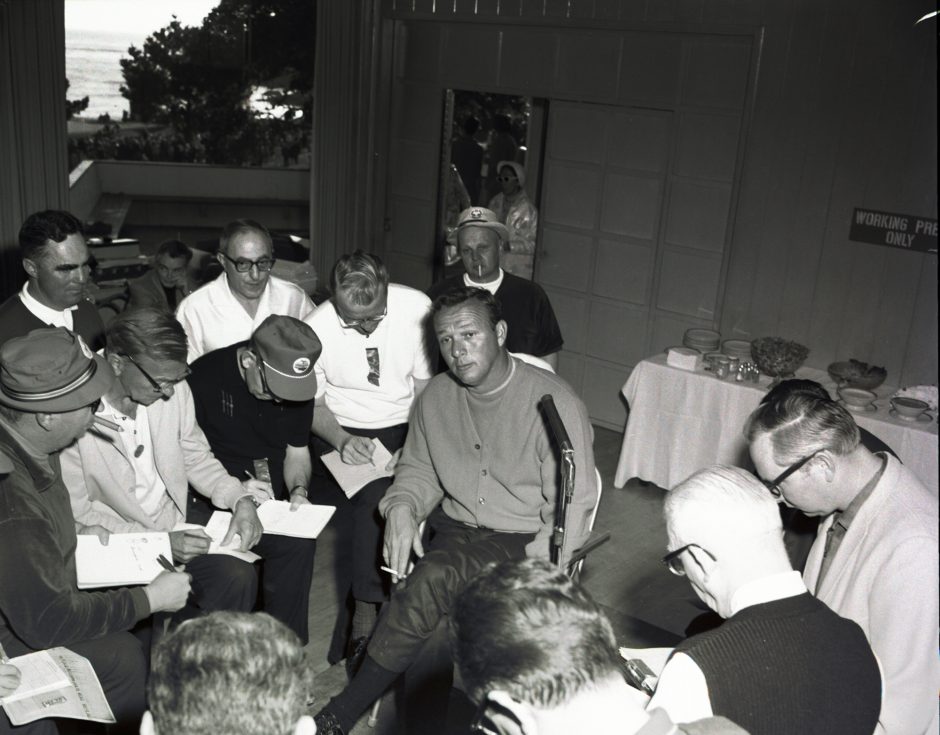 "
Arnold Palmer recounts his round with the media. He finished third after carding a 9 on the 14th hole, banging two 3-woods off a pine tree and out-of-bounds while attempting to go for the green in two. Ironically, the tree fell over during a storm that night.
"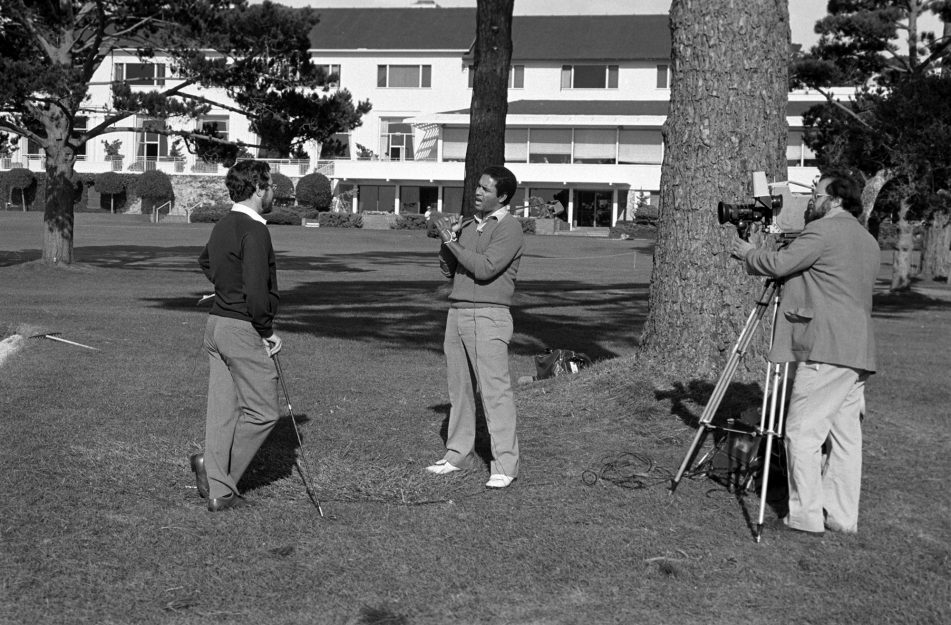 "
Bryant Gumbel hosts a segment for The Today Show on the 18th hole at Pebble Beach.
"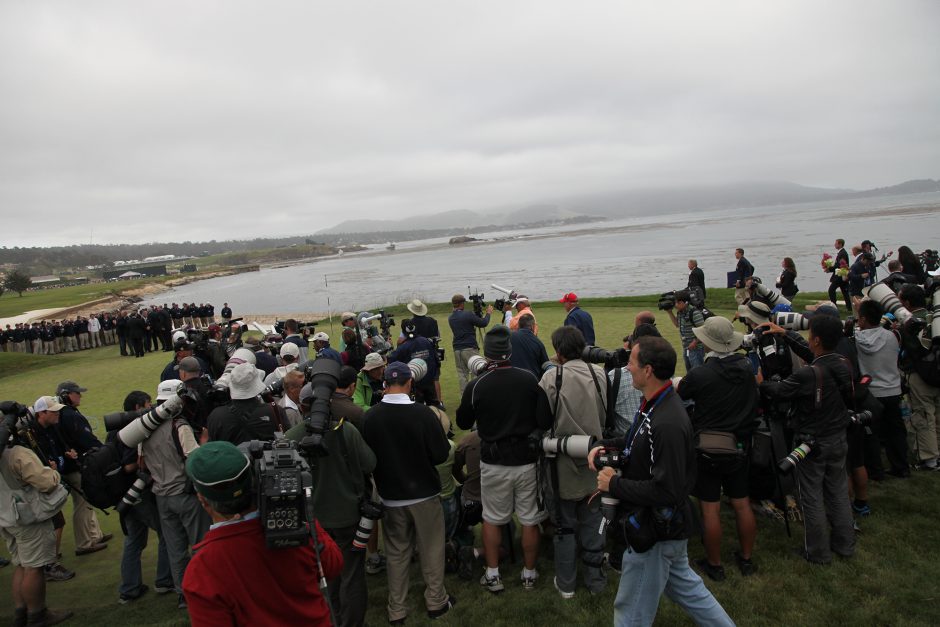 "
Photographers scramble into position to capture shots of Graeme McDowell shortly after he won the 2010 U.S. Open.
"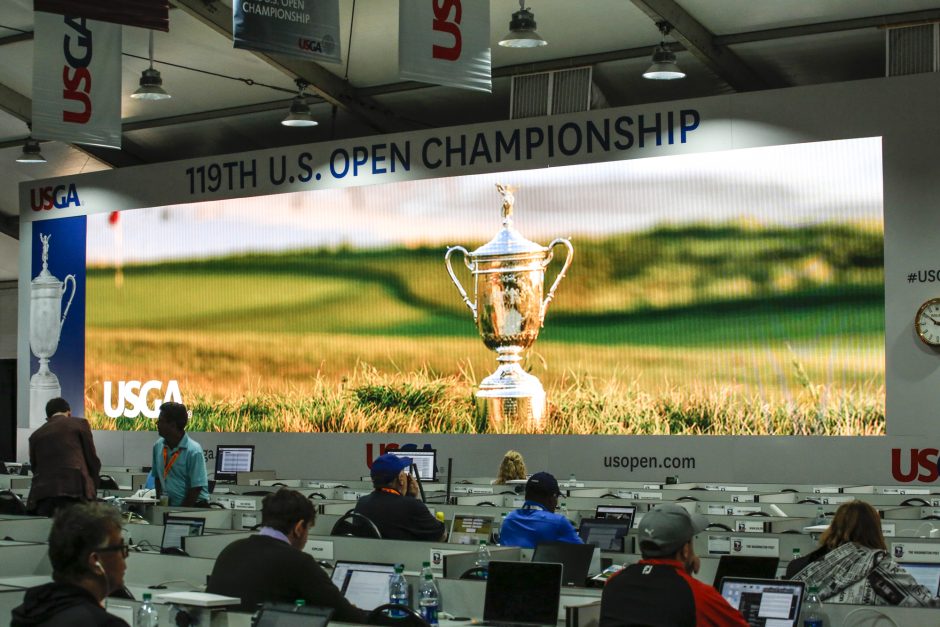 "
The Media Center houses 850 members of the press for the 2019 U.S. Open. It features a pair of big screens spanning nearly 40 feet long by 10 feet high.
"