The Course Architects
---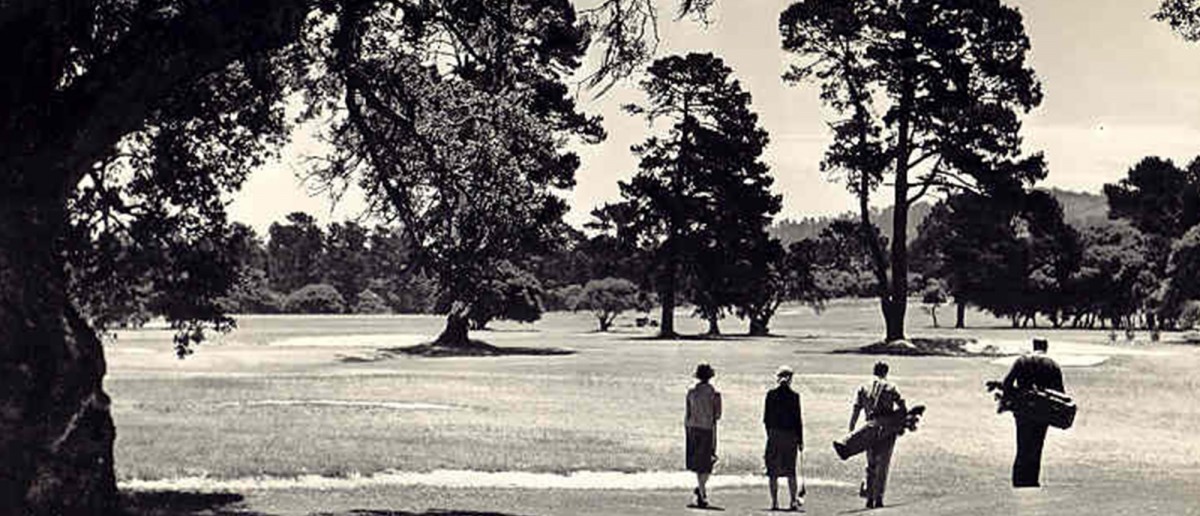 While Del Monte Golf Course may give way to its more famous Monterey Peninsula counter parts, it stood alone as the best in California when it opened in 1897 as a nine-hole course. It was designed by Englishman Charles E. Maud—who is also thought to be behind its 1903 expansion to 18 holes—although there isn't any conclusive evidence that Maud was the original architect.
However, there is no question that Maud, a British immigrant, was a frequent visitor to Del Monte and an avid promoter of golf and polo in the 1890s. Regardless, little of the original 9-hole course remains, and many hands have had a role in its changes.
The San Francisco Chronicle of May 17, 1902, reported, "Ernest Folger, J.A. Folger and T.P. Gower went down to Del Monte last Sunday and put in the day laying out the new course, which will be more than 6,000 yards long, as compared with the old one of 2,400 yards, and will be constructed on the most scientific golf lines without regard to expense." Plans were underway to expand Del Monte into the first 18-hole golf course in California.
In 1920, S.F.B. Morse retained British golf course architect William Herbert Fowler to redesign the Del Monte Golf Course. Much of this design remains today, with the exception of the 6th, 7th and 8th holes, which were designed by golf operations manager Roger Larson and opened in 1970.
Charles E. Maud
Englishman Charles Maud emigrated to California in 1886, where he laid out the state's first golf course in 1892—Pedley Farms Golf Course, later known as Arlington and then Victoria Golf Course. He was passionate about polo and golf and was instrumental in the early development of golf in California. He often traveled to Del Monte for polo and in 1897 built the original 9-hole golf course.
Maud was the winner of the first Del Monte Cup in 1899, the same year he served as the first president of the Southern California Golf Association. He went on to win again in 1901.
He married Louise Catherwood, an heiress and granddaughter of famed California Judge S.C. Hastings in 1903 at the age of 41. After marrying, he and Louise moved to Monterey and made "Maud Place" their home for several years. Maud again won the Del Monte Cup championship in 1905, and was medalist in the event in 1906 and 1908.
In the early 1920s, the Mauds moved to Hawaii for a few years before returning to Southern California in 1928, retiring to a ranch in Redlands, where he died in 1934.
William Herbert Fowler
Born the son of a barrister, Herbert Fowler was the product of the wealthy and enlightened society of the late Victorian period. His first love was cricket and he distinguished himself by playing for Essex, Somerset and the MCC as a contemporary of W. G. Grace. He first played golf at the age of 23, became a member of the Royal and Ancient in 1894, and in 1902, was elected to the greens committee.
Although only an amateur both as a player and as an architect, Fowler was one of the first visionary golf course designers—as demonstrated with his first course, the famous Walton Heath, where he remained as a member until his death.
One of the most renowned golf architects of the era, it is said that Fowler designed his courses with big hitters like himself in mind. However, he claimed his prime concern was fairness to all with a premium on straightness and accuracy rather than length. He was of the opinion that bunkers should be situated at the sides of greens as he believed that players sliced or hooked more often than they topped a ball.