Del Monte is a Major Challenge When You Play It With Hickory Clubs
Del Monte put California golf on the map in 1916 when it became the first course West of the Rockies to host the prestigious Western Amateur.
More than 100 years later, Del Monte is still making history after hosting a unique throwback event.
Del Monte hosted the 10th Annual U.S. Hickory Open from July 10-12, becoming the first course West of the Mississippi to stage the national championship.
"It was one of the neatest things I've seen in my 18 years here," said Del Monte Head Pro Neil Allen. "They dress the part, they play the part, they live the part. That kind of passion you rarely see."
The event included a gross and net championship, complete with hickory-specific handicaps. The gross event was won by Nico Bollini, an accomplished player with Web.com Tour experience.
But the 6,365-yard, par-72 layout that first opened in 1897 was a Major challenge for the world's best hickory-shafted players.
Bollini shot a two-day total of 9-over 153 and won a sudden-death playoff over last year's runner-up Cliff Martin on No. 17 to capture the title. Four-time defending champion Jeremy Moe finished four strokes back. The Society of Hickory Golfers recapped this year's event by writing:
Del Monte's defense is two-fold. Tiny greens and abrasive, penalizing rough. The fairways and greens were in fine nick, lush, cushy, true. The greens were quick, diminutive, and pure. … Lesson number one, approach shots had to be exact. These were among the smallest greens many have seen in a long while. What a great test!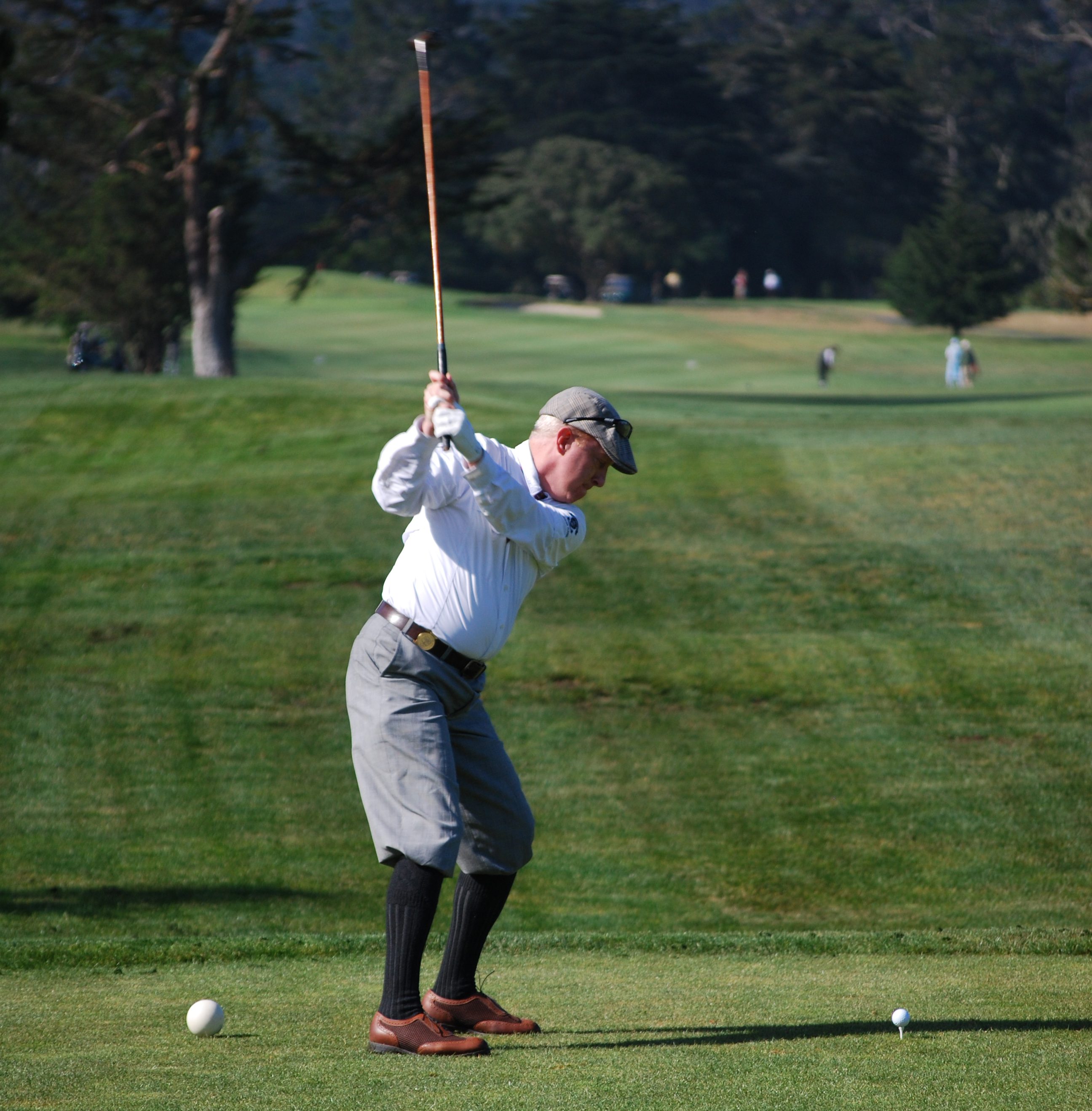 The small, sloping greens were a formidable defense, especially considering the field was playing with niblicks and jiggers and bulldogs and cleeks, not 460 cc drivers, hybrids, lob wedges and counterbalanced putters.
"They had to manage the course with the equipment they had," Allen said. "It's a different game."
---
Facebook Conversations
Del Monte is a Major Challenge When You Play It With Hickory Clubs