The specs suggest Fairway One at The Lodge is a spectacular facility for meetings and group outings. The headlining feature is an impressive 2,500 square-foot Fairway One Room that leads out to a terrace overlooking the first fairway at Pebble Beach Golf Links. The new Meeting Facility can entertain a cozy and intimate 26 guests, up to a comfortable capacity of 250.
But the specs are just the beginning. It's the setting – captured by floor-to-ceiling windows, private golf cottages and a sprawling lawn – that sets the stage for a truly memorable experience at Pebble Beach Resorts.
Scouting special locations for your next meeting or group outing? Here's what awaits when you book a group at Fairway One, which opens this August:
AN INTIMATE AND PRIVATE EXPERIENCE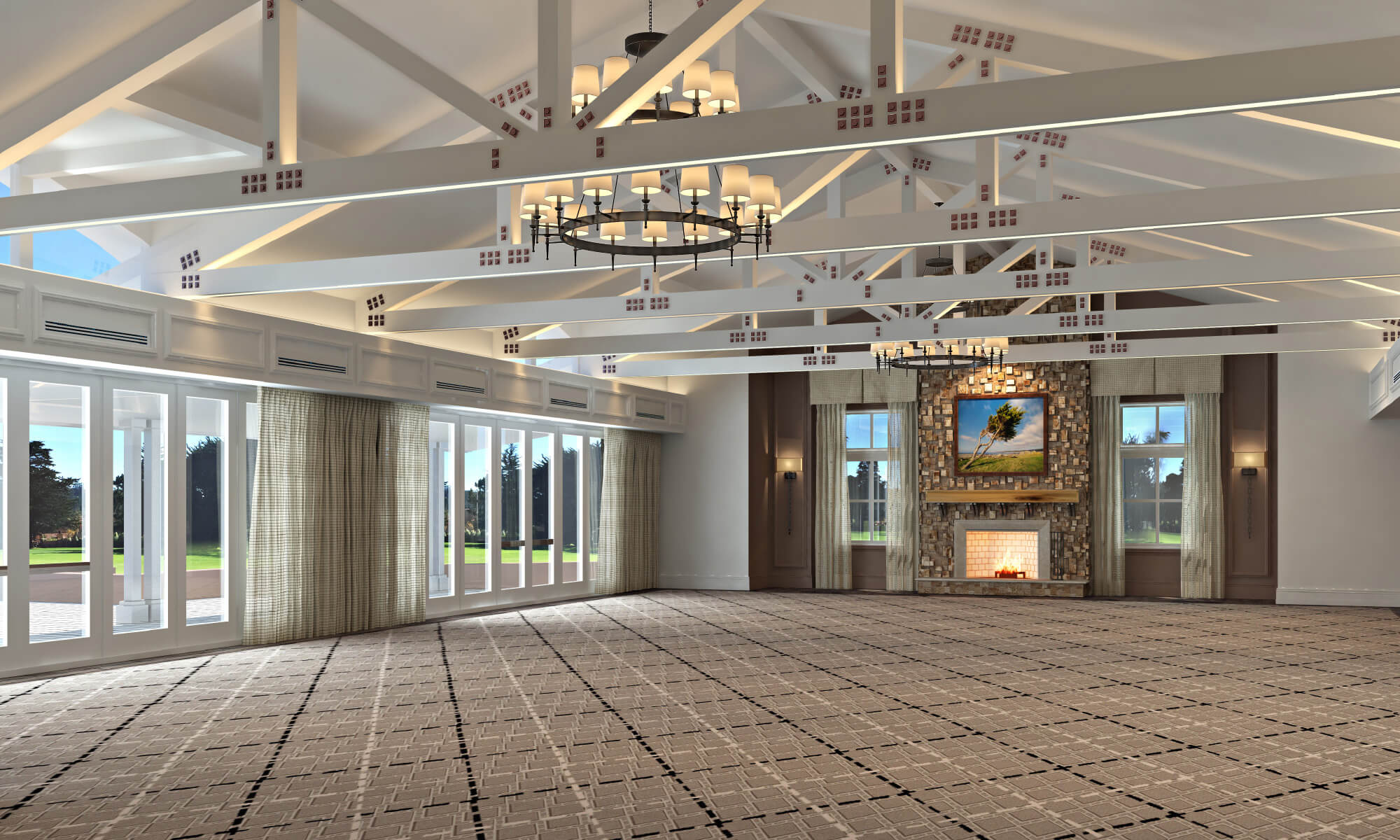 You can have Fairway One all to yourself. The Meeting Facility, the two four-bedroom golf cottages and the 30 guest rooms across the three two-story hotel buildings are all available for group buyouts. Create an exclusive experience at one of golf's seminal locations – the first hole at Pebble Beach.
The spectacular Meeting Facility setting along the first fairway is enhanced with floor-to-ceiling windows pointing down the goose-bump-inducing first hole. A picturesque terrace patio flows into a sweeping lawn that is perfect for barbecues and yard games. There really is no other venue like it.
Have other outdoor ideas? A dinner on the first fairway? Croquet and lawn bowling? Throw them our way! Our team loves creative challenges.
A TASTE OF PEBBLE BEACH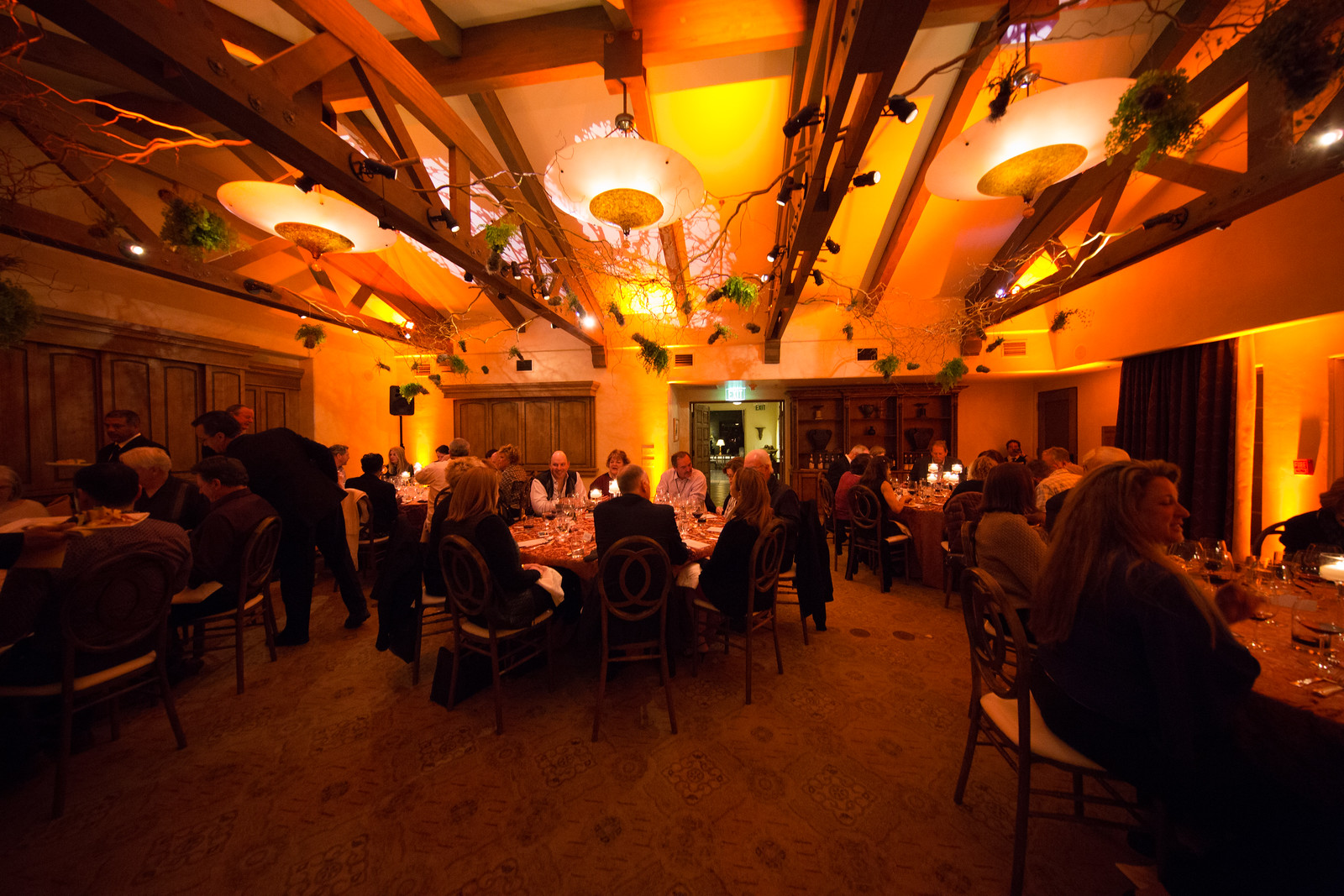 We also love creative culinary challenges. A full kitchen at Fairway One means you can entertain your group with cooking demos and experiential dining in the Meeting Facility. Learn how to make sauces, pasta or gnocchi from Pèppoli Chef de Cuisine Angela Tamura. Or savor a Taste of Pebble Beach from our resort chefs and enjoy wood-fired cooking, seafood, steaks, Asian-fusion, Italian and more. Or try a Taste of Monterey, and take advantage of the freshness from neighboring Salinas Valley — The Salad Bowl of the World.
For the adventurous, arrange an interactive Five-Senses Dinner, a boundary-pushing, mysterious night designed to delight your palette in a perspective-altering way. And for the thirsty, take a mixology class and craft creative cocktails, pair food and wine with the help of a sommelier, or tour the world of wine at Stave Wine Cellar.
A TASTE OF GOLF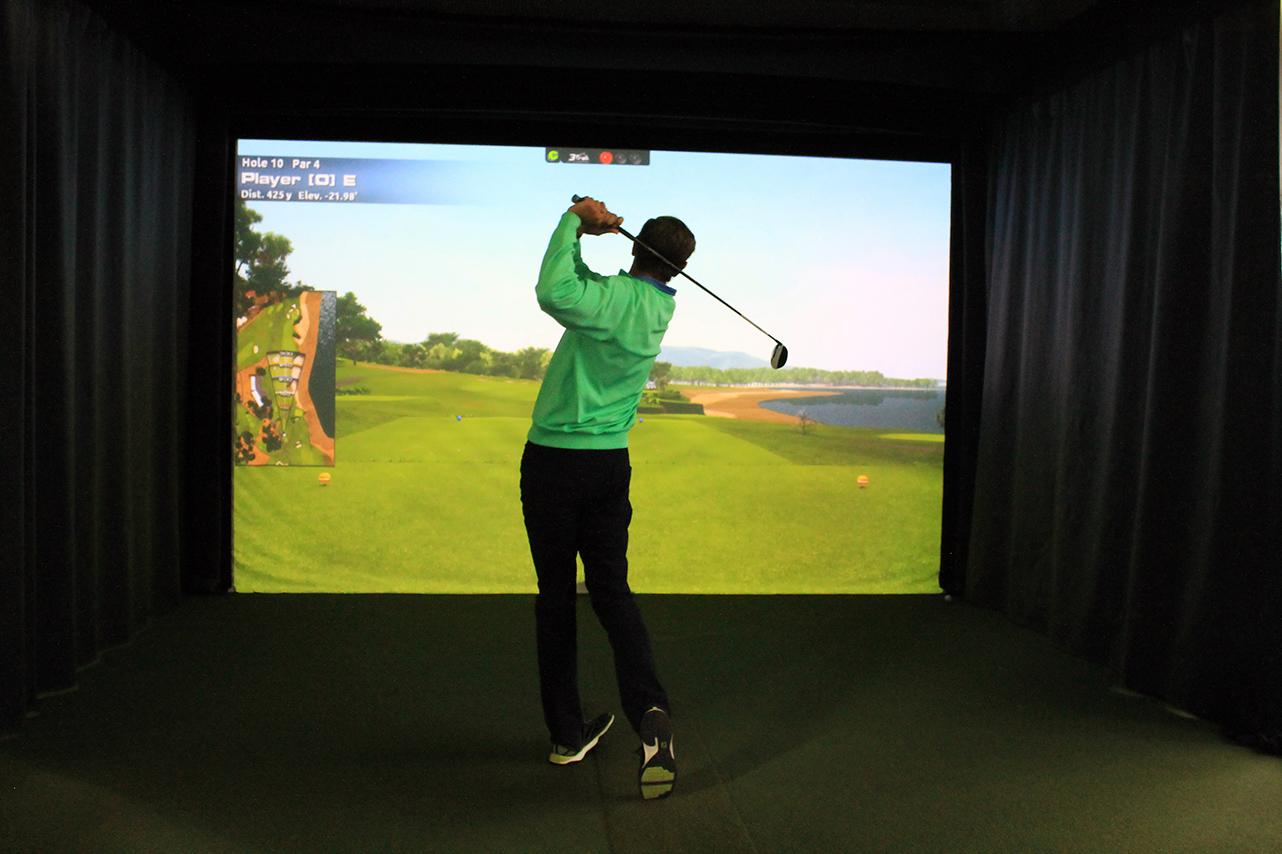 Check out our Golf Course Simulator at the Pebble Beach Golf Academy, where you can play the iconic seventh, eighth and 18th holes at a relaxed mixer. Want to introduce your party to golf? Enjoy a beginner group lesson at the Golf Academy before finishing on the neighboring Peter Hay, a fun par-3 course with sweeping ocean views.
For the curious golfing group, the collection of technology available at the Golf Academy is world-class. Strap into a motion-capture system and record your swing in 3-D, jump onto a swing robot to feel and ingrain the perfect swing, or dissect your putting stroke with nearly 30 pieces of data. Make it social with a reception, and pair food with golf.
THE FULL GOLF EXPERIENCE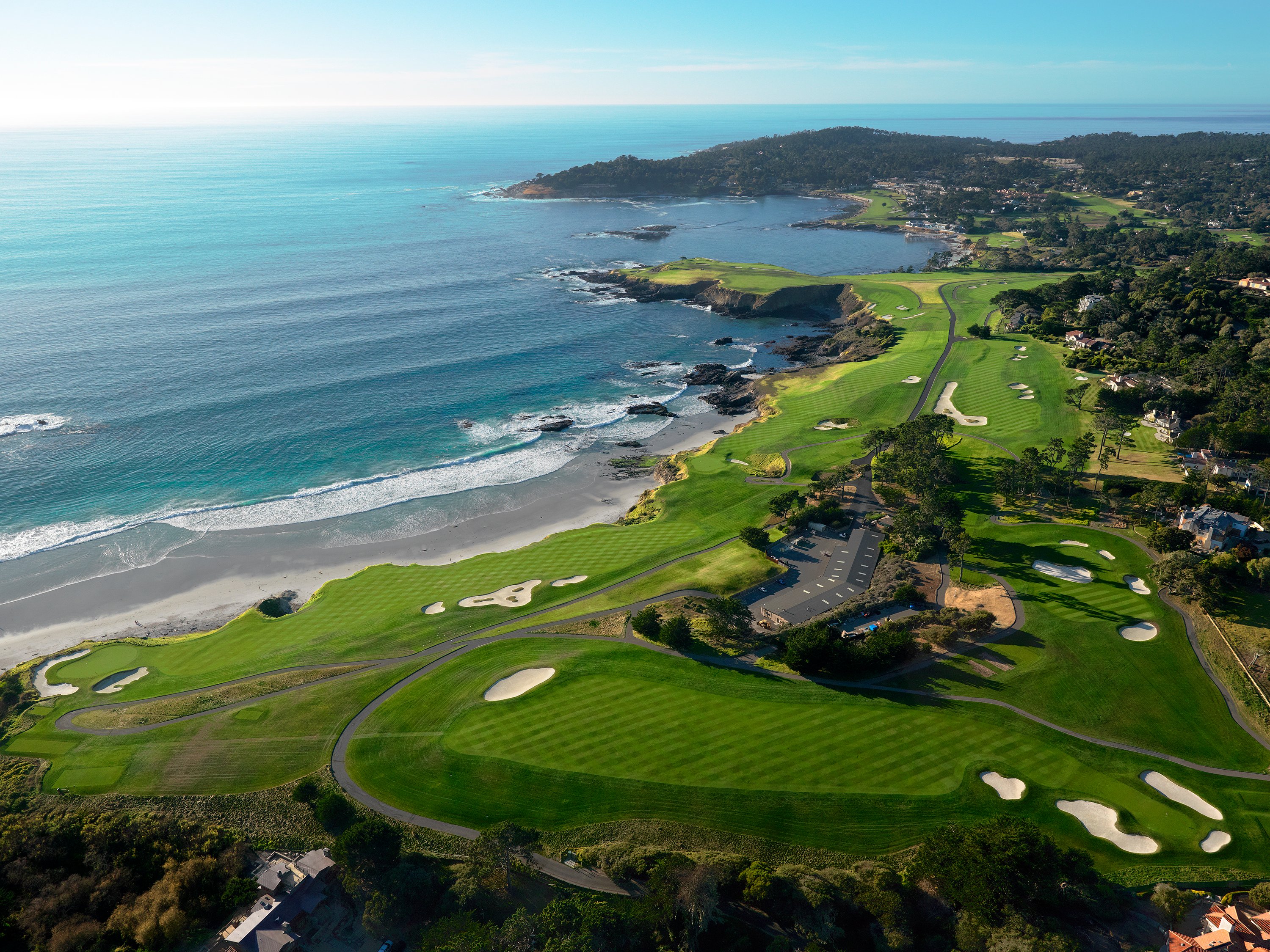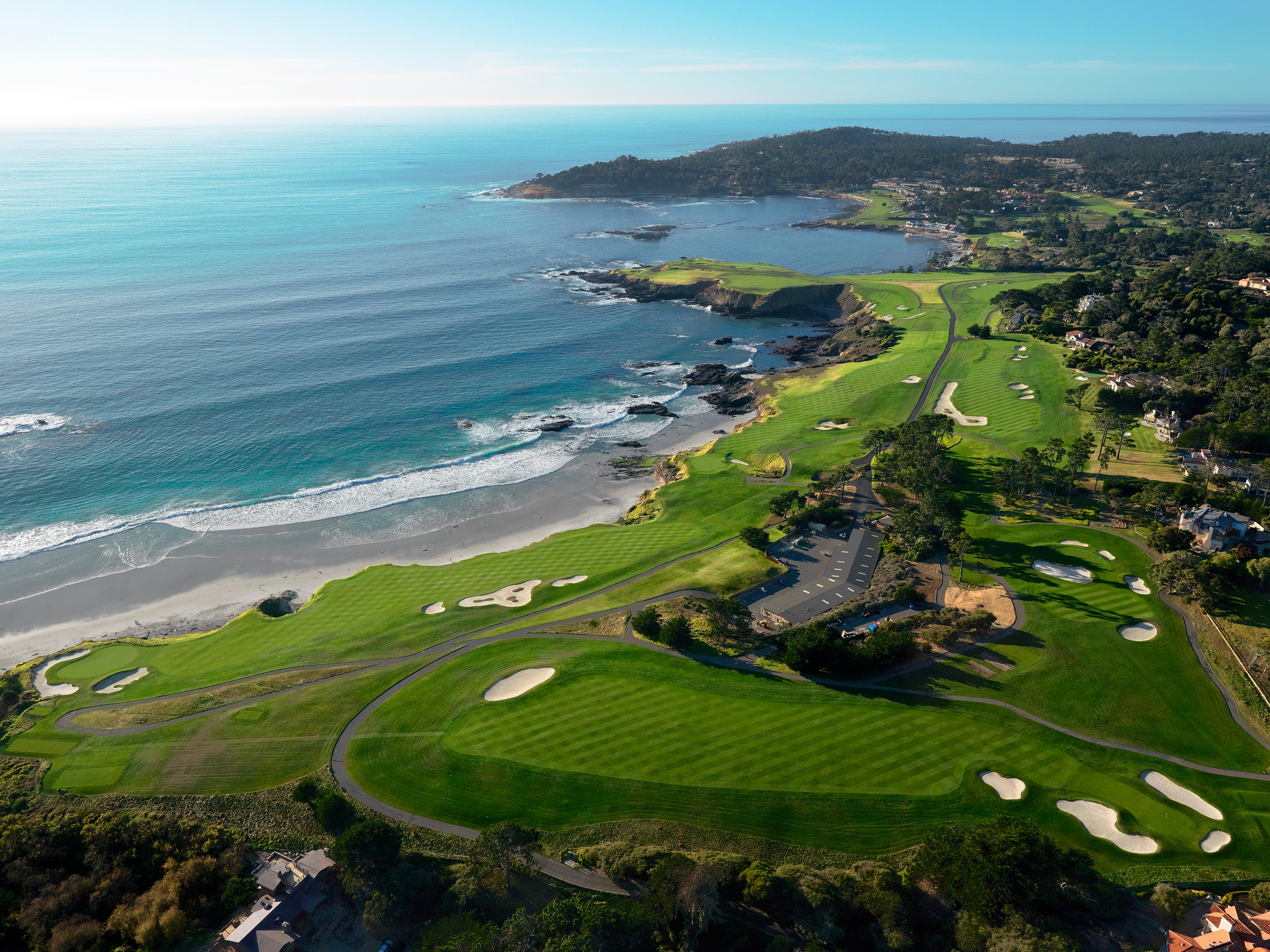 Don't just stay on the first fairway of the No. 1 public course in the U.S. – play it! And for that matter, play Spyglass Hill and The Links at Spanish Bay, too. They are all ranked inside Golf Digest's 50 Greatest Public Courses. You can have a fun 19th hole debate comparing the three courses, and you'll fondly remember your rounds as you watch the upcoming 2018 U.S. Amateur and 2019 U.S. Open. (You can even bring your group back to see these championships live!)
If you want to introduce a little friendly competition, we can help your group stage tournaments. Or if you want to up the experience, play alongside pros and celebrities.
Looking for after-hours golf? Light up the night with Glow Golf contests on the first fairway, or enjoy a custom miniature golf course just steps away at the practice green.
SCENIC TEAM-BUILDING
Sign up for yoga and fitness classes overlooking sparkling Stillwater Cove, or enjoy group lessons on hard or clay courts at one of the Top 50 Tennis Resorts in the U.S. – The Beach & Tennis Club. To experience the ultimate in relaxation, rejuvenate all day at our Forbes Five-Star Spa at Casa Palmero.
Want to experience the natural beauty of Pebble Beach? You can explore the wilderness around 17-Mile Drive with guided horseback rides, or get in a workout with bike and kayak tours. Get a head start on your 17-Mile Drive planning by downloading the new Pebble Beach app!
And of course, if you have any other ideas, let us know! We'd love to help make them a reality. Learn more about how to bring your group to Fairway One here.
---
Facebook Conversations