An invite to a Pebble Beach Buddy Trip has always been golf's royal flush. It beats anything.
"When it comes to buddies trips," says Joe Passov, the travel writer for Golf Magazine, "Pebble Beach always has been and always will be the granddaddy of them all."
And this was before the addition of Fairway One at The Lodge. That Pebble Beach Buddy Trip somehow just got even better.
How does living in a house on the first fairway at Pebble Beach Golf Links with your best buddies sound?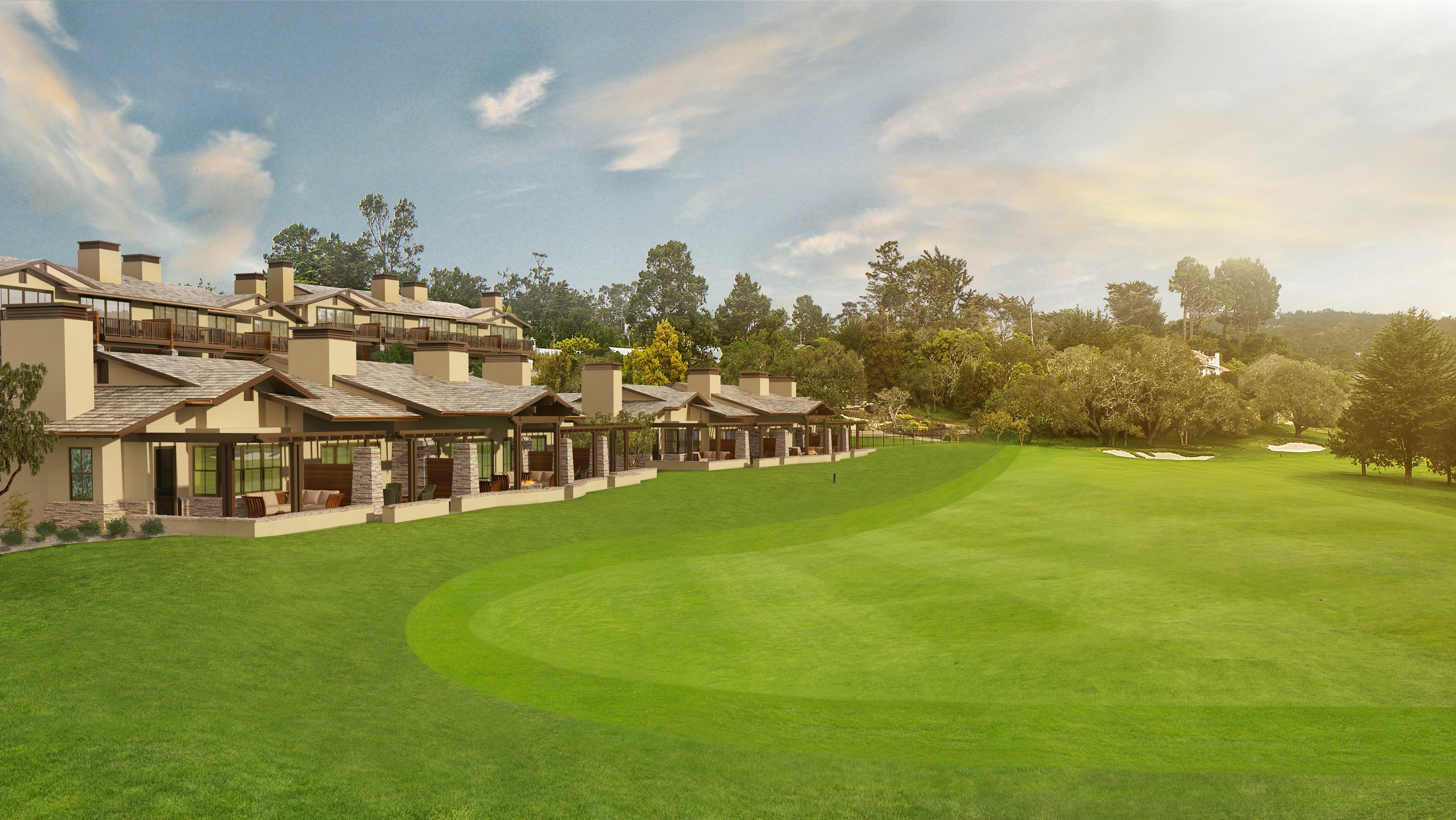 Later this summer, Pebble Beach Resorts will open 38 oversized rooms overlooking the first fairway at Pebble Beach Golf Links. Thirty of those rooms are housed in three two-story buildings along the first fairway.
But there will also be two luxurious golf cottages — each with four bedrooms feeding into a 1,000 square-foot living room — to host the ultimate Buddy Trip.
"We can imagine the cottage becoming the gathering spot for that type of trip, even if some of the players are staying elsewhere on the property," says Cody Plott, the President and Chief Operating Officer of Pebble Beach Company. "You could have a dozen folks comfortably relaxing and eating in there in the evenings, perhaps with a big sporting event on the TV."
The living room is decked out with a stacked stone fireplace, big-screen TV, bar and a generous dining space.
And just outside the living room is an outdoor terrace overlooking the first fairway, plus your own personal fire pit.
Sounds like the perfect spot to sip on your favorite whiskey, smoke a celebratory cigar, or just kick it with your closest friends.
Thinking about how to fill out your Pebble Beach foursome? Here's a helpful list of bucket-list items you've got to check off on your Buddy Trip to Pebble Beach:
PLAY PEBBLE BEACH GOLF LINKS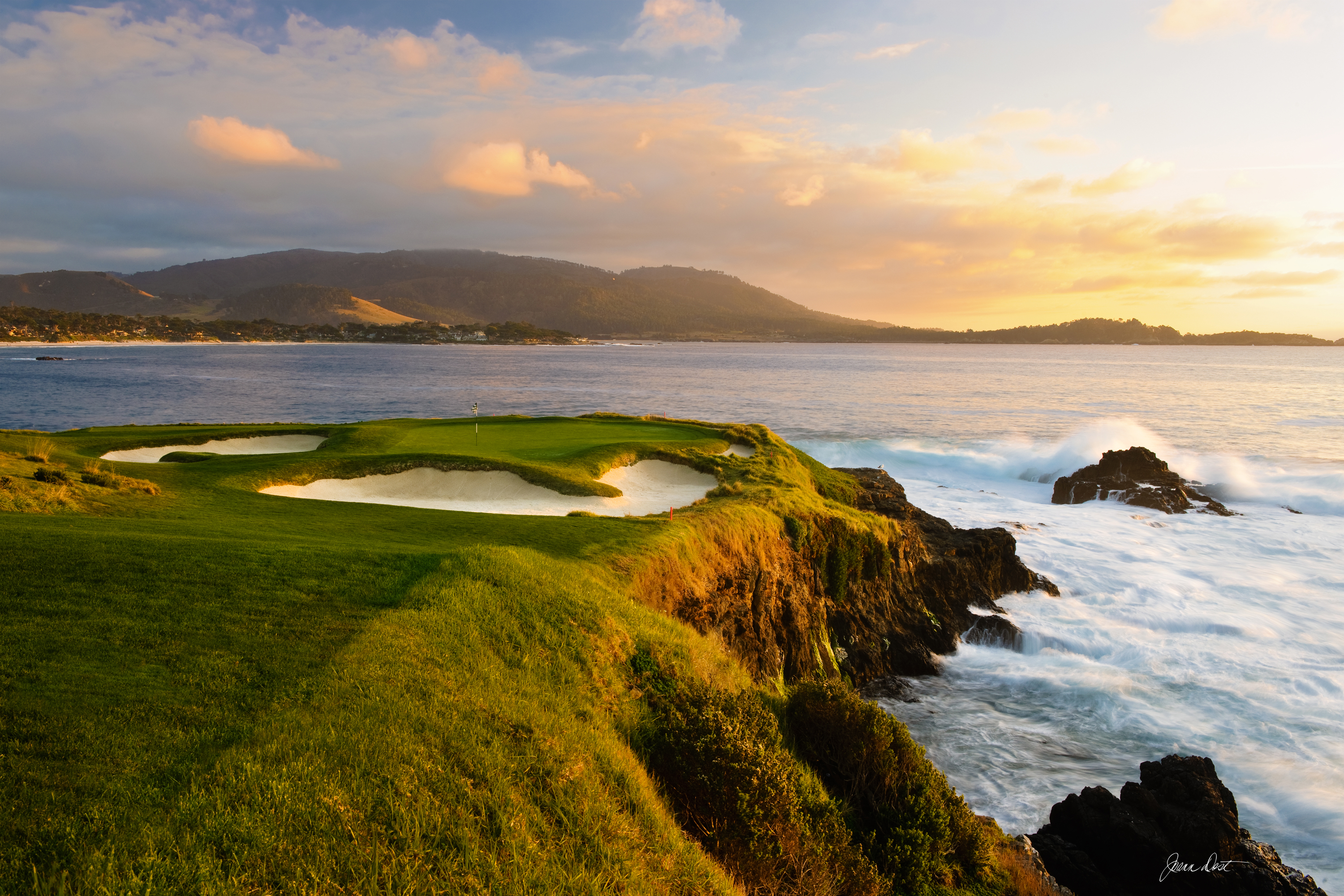 Every close group of golf friends has daydreamed about a closest-to-the-pin contest on the seventh tee, razzing each other while nervously protecting a Nassau lead on the cliff-hugging eighth and ninth holes, replicating Tom Watson's U.S. Open-clinching chip-in on No. 17, and strolling up the 18th fairway together while soaking in golf's best finish.
Do it, and then relive that dream round over beers and steaks at the game's premier 19th hole — The Tap Room.
PLAY SPYGLASS HILL GOLF COURSE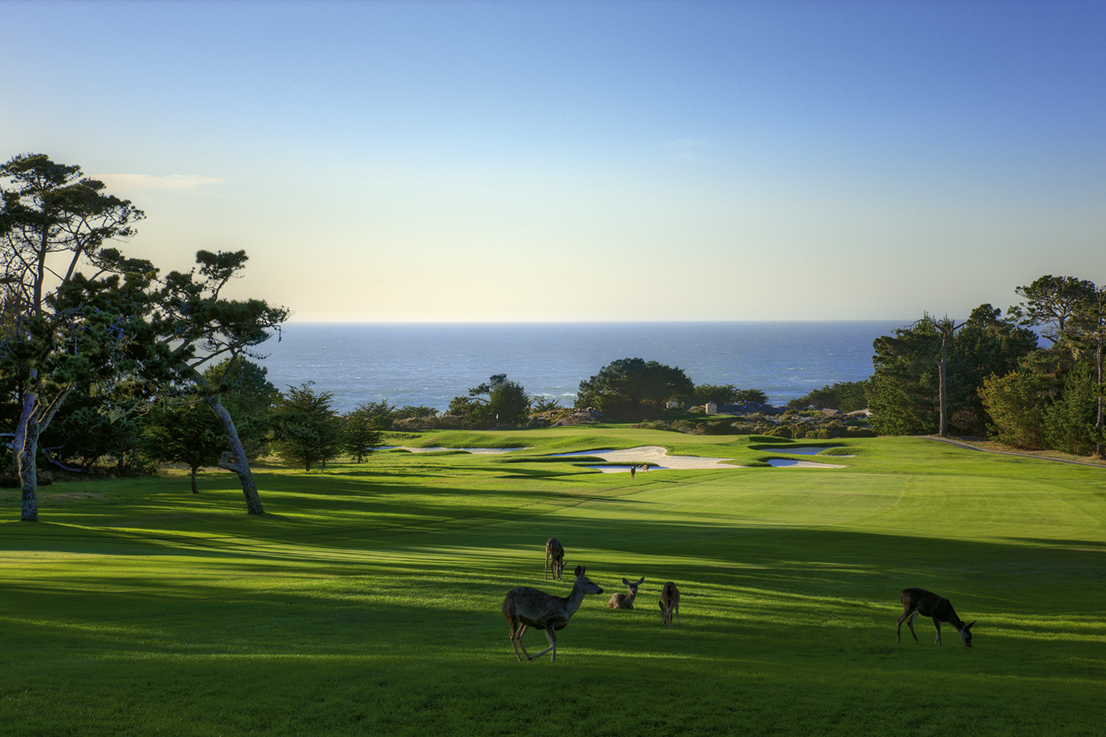 It's a great bar-stool debate: Pebble Beach or Spyglass Hill? Play Spyglass Hill to join the conversation. Golf Digest proposes that Spyglass Hill is the best course never to have hosted a major. Fall in love with one of the greatest starts in golf, before retreating to a peaceful forest setting that is relentlessly challenging.
Given the task of designing a course just up 17-Mile Drive from Pebble Beach and Cypress Point, Robert Trent Jones responded with a combination of Pine Valley and Augusta National.
If the lake-fronted holes feel a little like Augusta, that's because architect Robert Trent Jones Sr. worked on both courses.
PLAY THE LINKS AT SPANISH BAY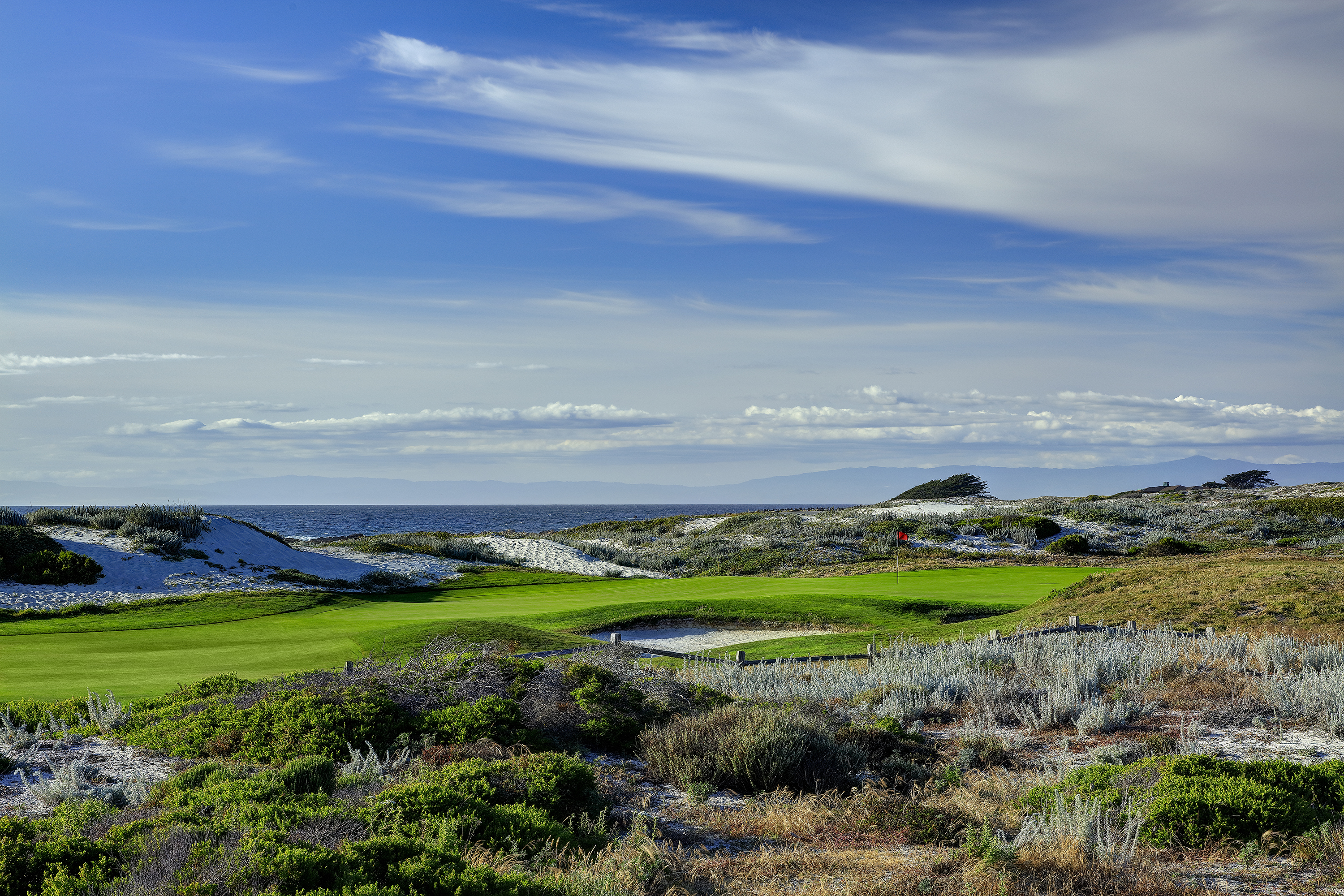 Outside of briefly ducking into the forest for Nos. 9-12, The Links at Spanish Bay offers sweeping views of its uniquely sand-splashed coastline. The front nine zigzags to and from the ocean, while the final six holes produce some of the most scenic golf around, inspiring Golf Digest to name The Links at Spanish Bay one of the 50 best public courses in the country.
"This is one of my favorite spots on earth here at Pebble Beach," said Scott McCarron, who won the 2016 TaylorMade Invitational Presented by Dell EMC. "Spyglass Hill and Pebble Beach are two of my favorite golf courses, and Spanish Bay probably has the best views of any golf course I've ever seen."
Book an afternoon round and play your final holes as the bagpiper serenades you at sunset. Finishing a little earlier? Kill some time with a putting contest and watch the money change hands on the wild practice green.
PLAY PETER HAY PAR-3 GOLF COURSE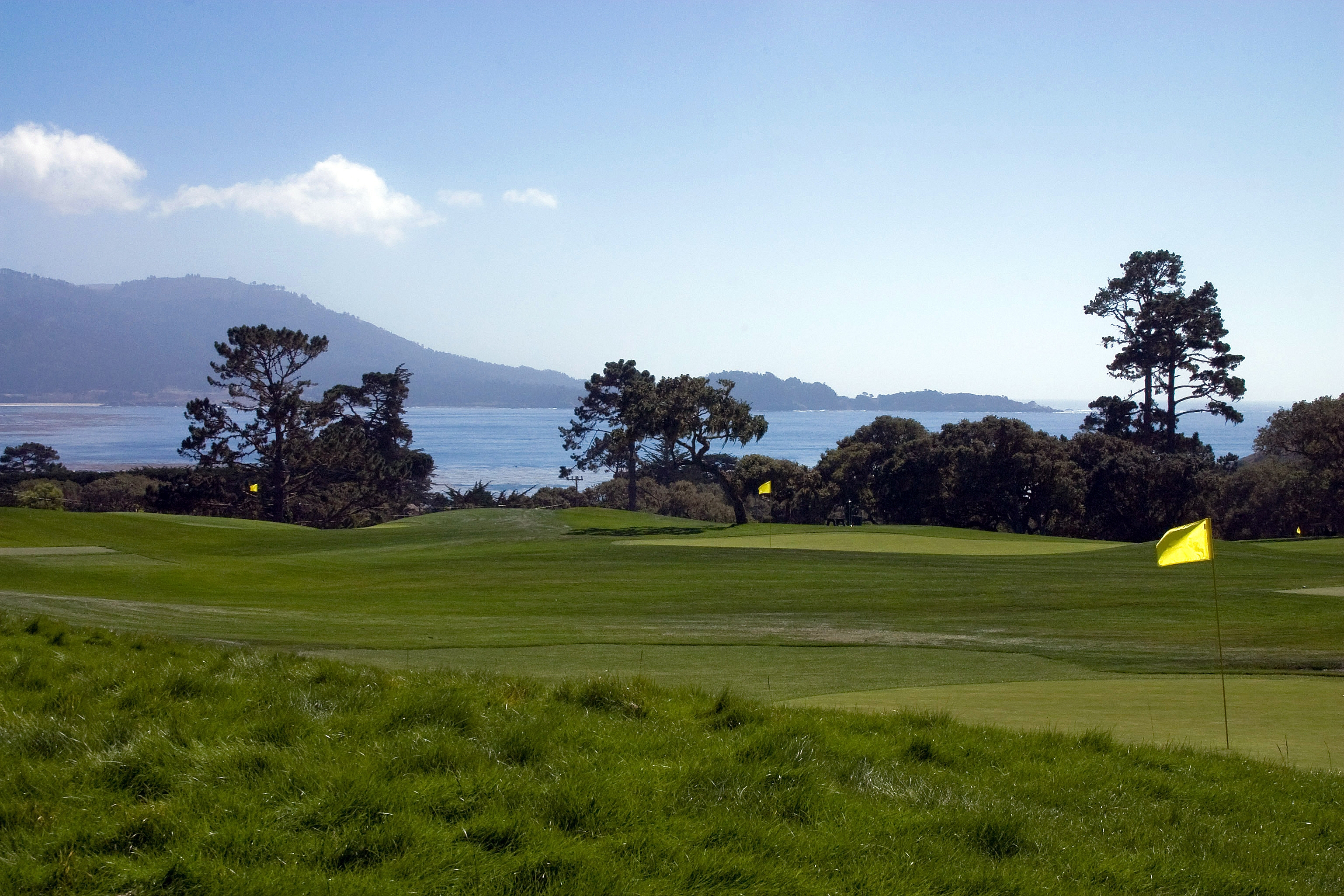 Bringing a couple groups to Pebble Beach? Get them all together for a giant game at Peter Hay — a fun par-3 course with sneaky ocean views overlooking Stillwater Cove.
"What a great place to end your day," says Matt Ginella, the travel editor for The Golf Channel. "Grab a few beers and wedges and have some betting games at Peter Hay. Not only is it fun, but those greens are as pure as what you find on the other courses, so it's good practice, too."
(And if three days of golf in a row is beating you up, you can sneak in some golfer-friendly treatments at The Spa.)
SAVE SOME TIME FOR 17-MILE DRIVE
Folllow the red-dotted line from The Lodge and you'll quickly be transported to another world, into a mystical forest full of rare Monterey Cypress. Admire the majestic Lone Cypress and snake your way along the spectacular coast to Fanshell Beach, Bird Rock, Point Joe and out to the boardwalk at Spanish Bay Beach.
Want to get out of your car? There's amazing hiking, tide-pooling, wildlife-spotting and even surfing.
EAT AND DRINK OVERLOOKING THE 18TH GREEN AT PEBBLE BEACH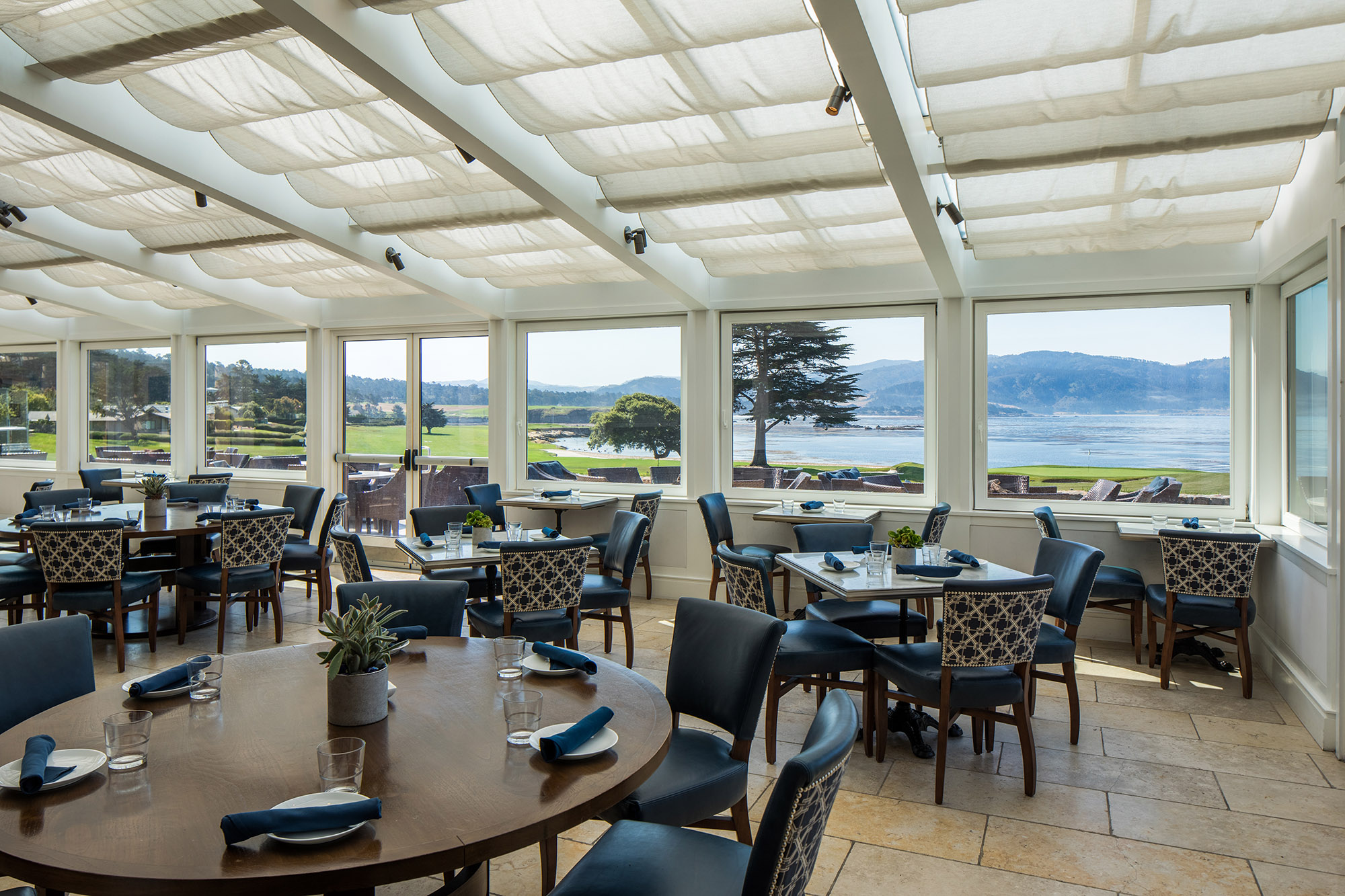 Gather around a fire pit at The Bench with drinks and unique wood-roasted dishes while watching golfers play up the iconic 18th hole at Pebble Beach. Or grab a second-story view and dine on seafood at Stillwater Bar & Grill while debating your Pebble Beach Resorts Dream 18.
Craving something specific? Here's the best dishes you'll find at The Lodge, The Inn, and everywhere in between.
---
Facebook Conversations