The Most Memorable Moments from Every Hole at Pebble Beach (Front Nine)
More than any other course in the country, Pebble Beach Golf Links is steeped in history. Every hole is loaded with iconic moments from Bing Crosbys to U.S. Amateurs and U.S. Opens.
These are the shots that you should remember (and try to better) the next time you play Pebble Beach:
NO. 1 – 377 YARDS, PAR-4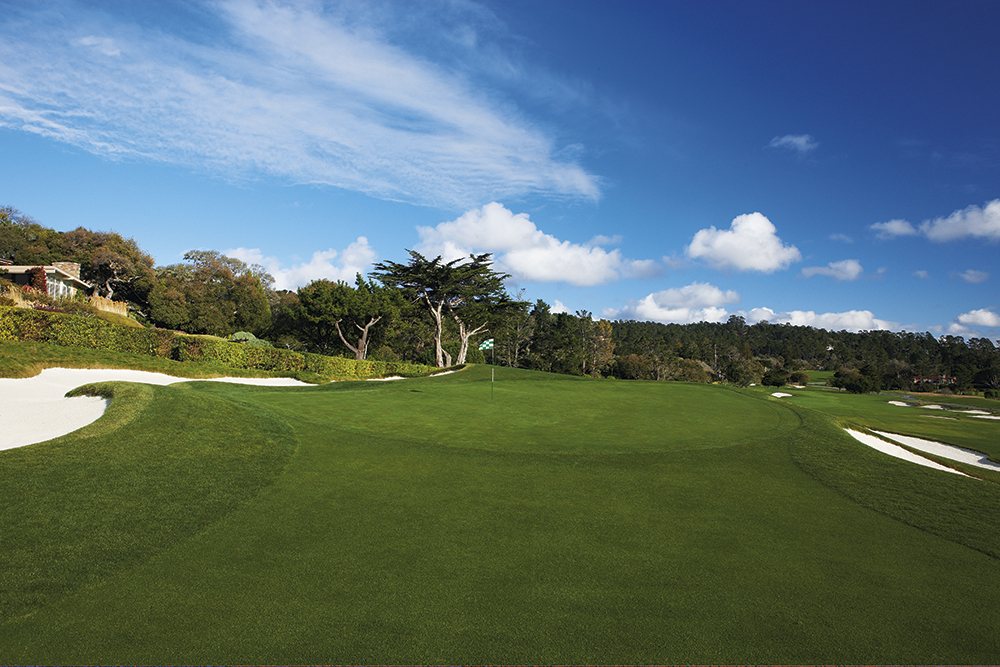 This was actually the first hole that ever hosted a sudden-death playoff in a major championship. Lanny Wadkins and Gene Littler finished the 1977 PGA Championship tied after 72 holes, and headed to No. 1 for their playoff. Wadkins made a 12-foot par save to stay alive, and ultimately won the championship two holes later on No. 3.
And if you've got some first tee jitters, be comforted that you can probably top the embarrassing shot Academy Award winner Jack Lemmon once hit. During the AT&T Pebble Beach Pro-Am, Lemmon shanked his drive into the actual room he was staying in at The Lodge.
NO. 2 – 511 YARDS, PAR-5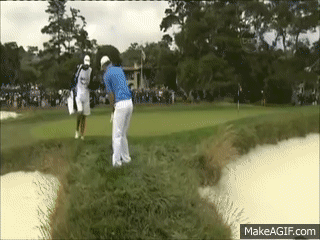 This is where it all started to unravel for Dustin Johnson during the final round of the 2010 U.S. Open. Johnson began the day three strokes up on Graeme McDowell, but gave the entire lead away on this hole. Despite bombing his drive and sitting just 165 yards out, Johnson made a triple-bogey 7 on the converted par-4. His approach nestled into fescue hanging over the right greenside bunker, and Johnson even took an ill-fated swing at it left-handed. Two more chips and a missed 5-footer later, Johnson was suddenly tied for the lead at 3-under. Johnson shot a nightmarish 11-over 82 in the final round to finish in a tie for eighth, five shots behind the winning McDowell.
NO. 3 – 390 YARDS, PAR-4
This is not Littler's favorite hole. Littler lost the 1949 California State Amateur here in a sudden death playoff to Mac Hunter. History repeated itself in 1977, when Littler bogeyed the third hole, and Wadkins holed a 5-foot par putt to clinch the PGA Championship on the third hole of sudden death.
This short hole has taken out many major championship leaders. While Tiger Woods torched the field in 2000 with a 15-shot win, he was tripped up by No. 3, carding a triple-bogey in the third round. And Johnson continued his tumble down the leaderboard during the final round in 2010 when he followed up his triple-bogey on No. 2 with a double-bogey on No. 3, falling out of the lead for good.
NO. 4 – 326 YARDS, PAR-4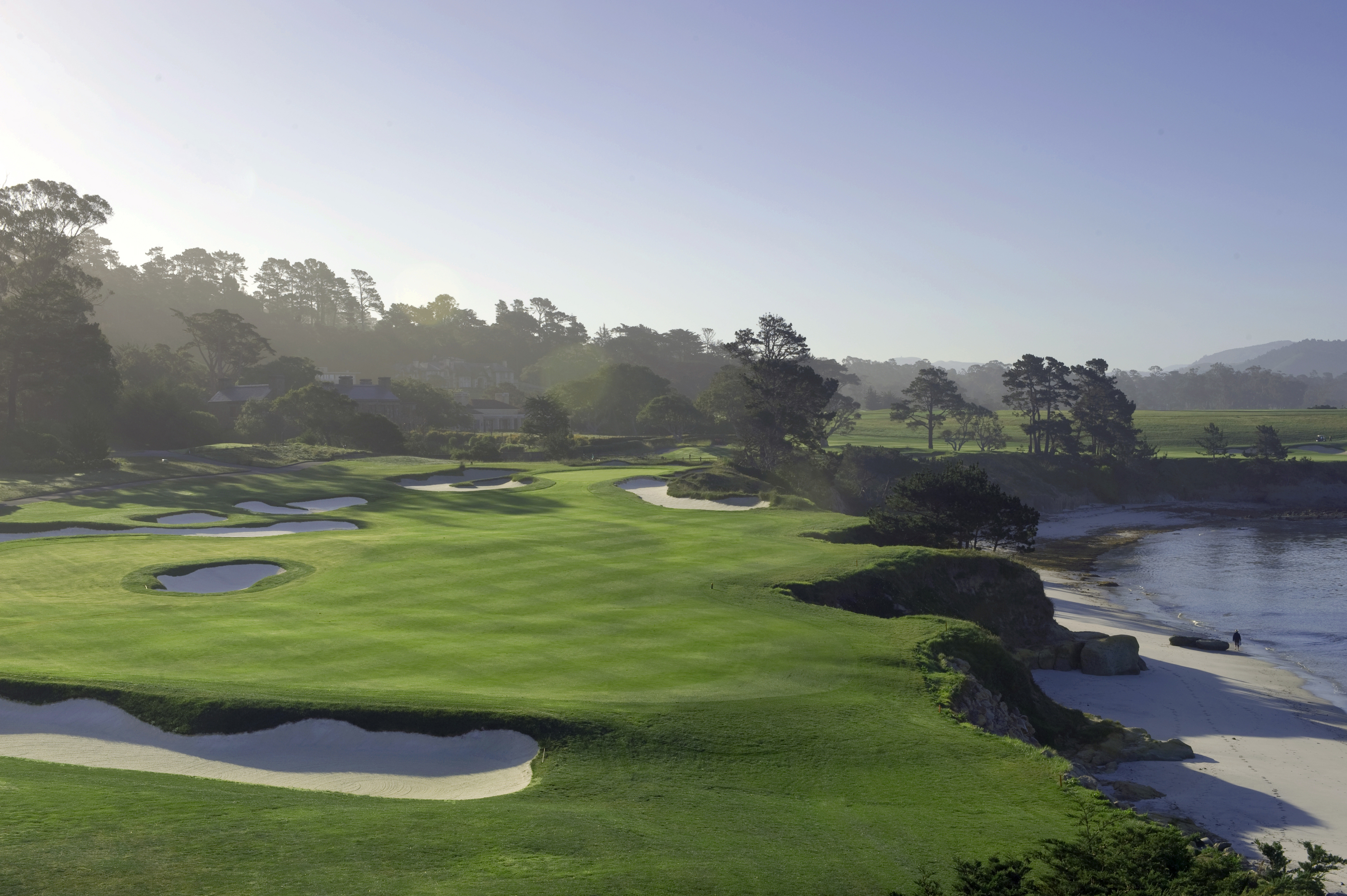 Jack Nicklaus birdied this hole twice in the final 36-hole match of the 1961 U.S. Amateur, cruising to an 8-and-6 victory.
The third round of the 2010 U.S. Open was played from the white tee marker, turning this hole into a tempting 290-yard drivable par-4. Johnson hit a 3-iron onto the green and tapped in for eagle.
NO. 5 – 192 YARDS, PAR-3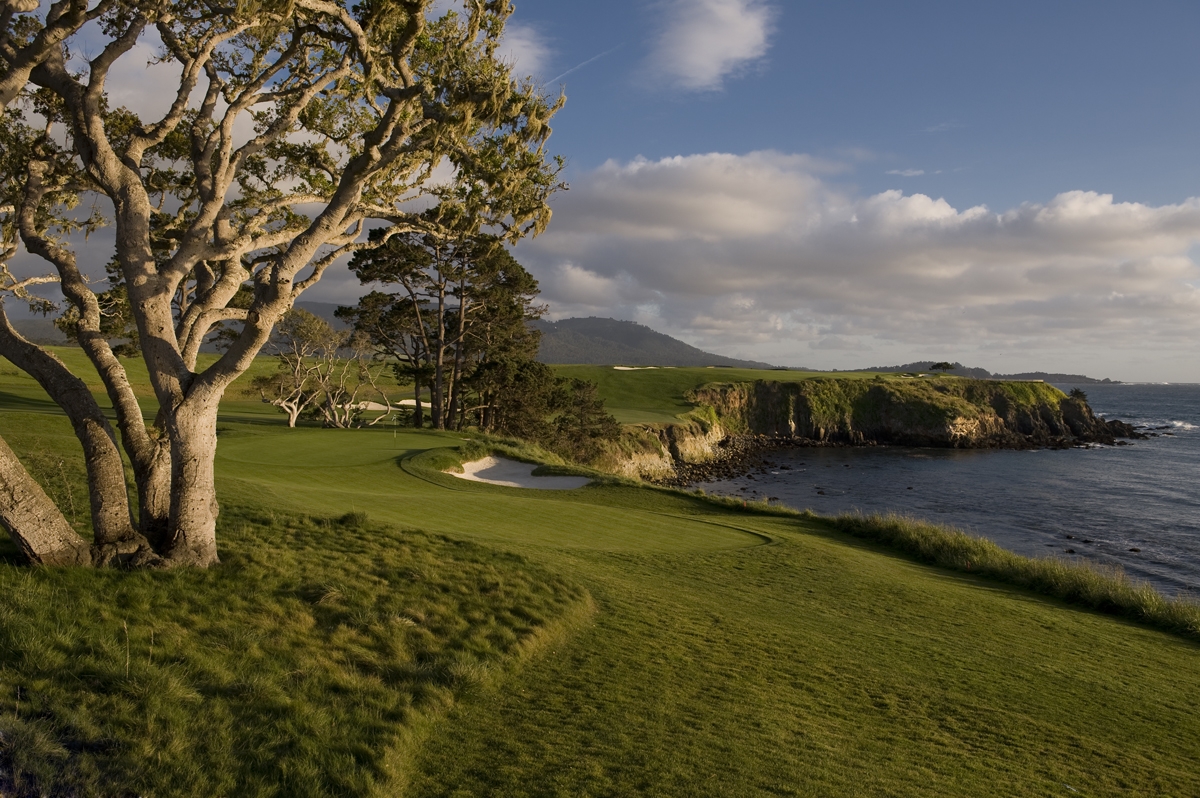 How demanding was the final round of the 2010 U.S. Open? McDowell began the day three shots back, shot a 3-over 74, and made up enough ground to win the championship. McDowell made his only birdie of the final round here, holing an 8-foot putt after sticking a 7-iron tight.
Perennially one of the toughest par-3s on the PGA TOUR, even Jack Nicklaus, who designed the new hole that opened in 1998, bogeyed it during the 2000 U.S. Open.
NO. 6 – 506 YARDS, PAR-5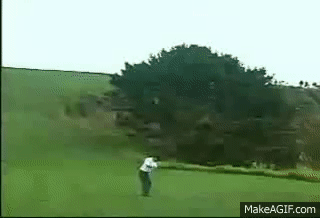 In the second round of the 2000 U.S. Open, Woods hit a shot that epitomized his dominance that week – a 7-iron from 205 yards out of 4-inch rough over a tree to 20 feet. It prompted NBC analyst Roger Maltbie to perfectly encapsulate what we were all witnessing. "It's just not a fair fight!" Maltbie announced. The tree since fell into the ocean during a storm, and the fairway now runs straight to the cliff's edge, so the shot is no longer possible. But there was probably only one person on this planet who could hit it anyway…
NO. 7 – 106 YARDS, PAR-3
The shortest hole on the PGA TOUR can play like one of the longest. Sam Snead once opted to putt off the tee and down a dirt cart path instead of sending a shot airborne into a vicious wind. (He "three-putted" for a par.) Eddie Merrins, a famous pro from Bel-Air CC, made an ace during the 1965 Bing Crosby, but needed a 3-iron to do so.
But the most famous shot came during the 1992 U.S. Open, when Tom Kite missed the green with a 6-iron hit into the teeth of the wind, but chipped in for birdie, the defining moment of his two-stroke victory.
NO. 8 – 427 YARDS, PAR-4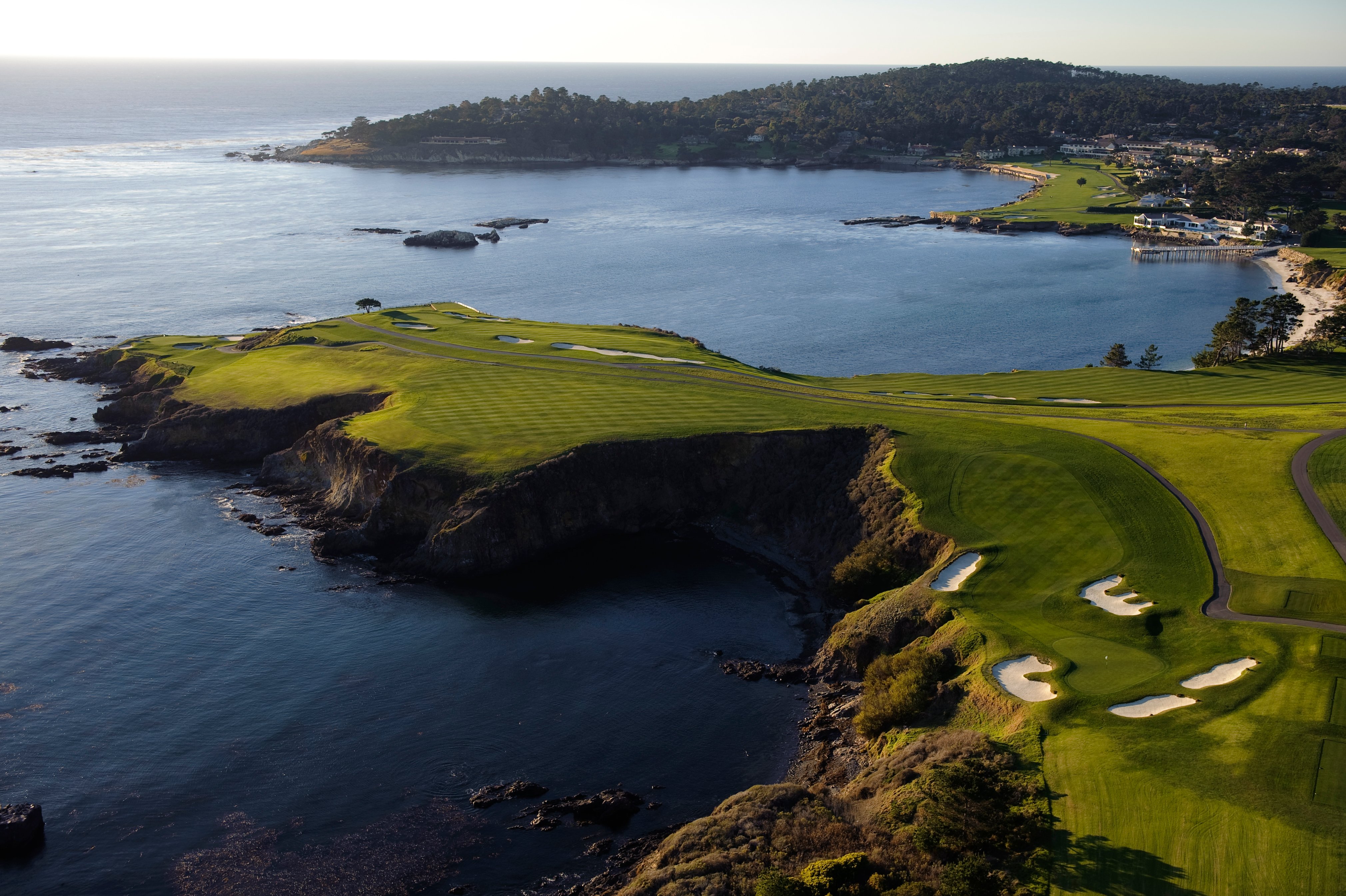 The eighth hole is one of the most challenging and intimidating holes you will play. But imagine playing your second shot from well below the eighth hole in the sixth fairway. In the fifth round of the 1961 U.S. Amateur, H. Dudley Wysong yanked his tee shot left, and it took a couple of giant bounces on hard pan, eventually bounding down onto the sixth fairway. Wysong somehow hit his blind recovery shot to within 25 feet of the green, and got up-and-down for par to win the hole, and eventually the match. Wysong made it to the finals, but ran into a buzzsaw in Nicklaus.
NO. 9 – 481 YARDS, PAR-4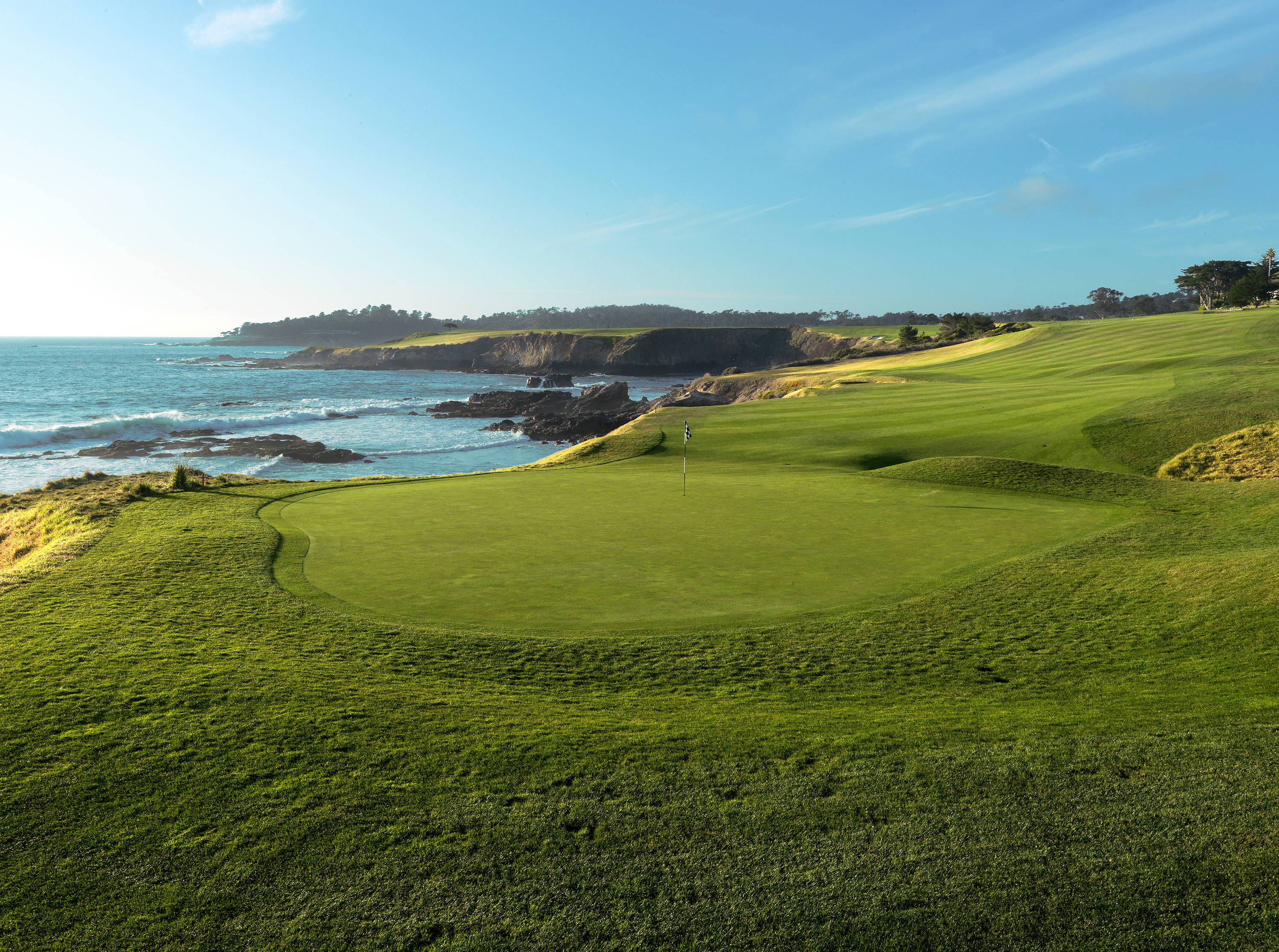 Recounting his final round after winning the 1960 Bing Crosby, World Golf Hall of Famer Ken Venturi said, "I hit driver, 3-wood, 6-iron, and was glad to be on the green" in three. More than a half century later, this hole can still be impossible. On Thursday of this year's AT&T Pebble Beach Pro-Am, only two players hit the green in regulation. Take a bow if you are able to card a 4 on this beast of a hole!
Up Next: The Most Memorable Shots on the Back Nine at Pebble Beach
---
Facebook Conversations
The Most Memorable Moments from Every Hole at Pebble Beach (Front Nine)