The Best Dishes from The Inn at Spanish Bay
Are you a starving golfer ready for the 19th hole? Looking for an intimate setting to celebrate a special occasion? Or maybe a relaxing happy hour ambiance while soaking in a famous Pebble Beach sunset?
From authentic Tuscan cuisine and Hawaiian Asian Fusion to a hearty steakhouse that was also celebrated by Golf Digest as one of the best golf pubs in the world, the restaurants at Pebble Beach Resorts offer a cornucopia of choices.
We break down the one dish you've got to try at every Pebble Beach restaurant, starting with the locally and nationally celebrated eateries at The Inn at Spanish Bay:
The Inn at Spanish Bay
Roy's at Pebble Beach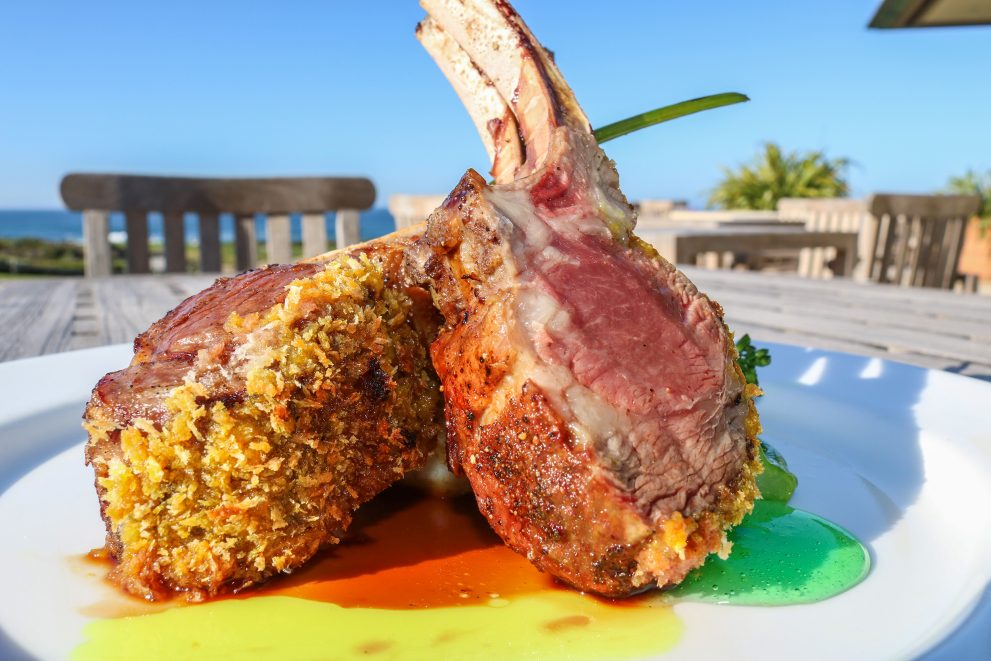 The curry and exotic spices of the Thai-Style Rack of Lamb are the perfect complement to the meat's gaminess. Of course, you can't leave the birthplace of Hawaiian fusion without trying one of the eight sushi options. Start with the Lakanilau Roll, which is filled with spicy Dungeness crab and topped with seared domestic wagyu beef.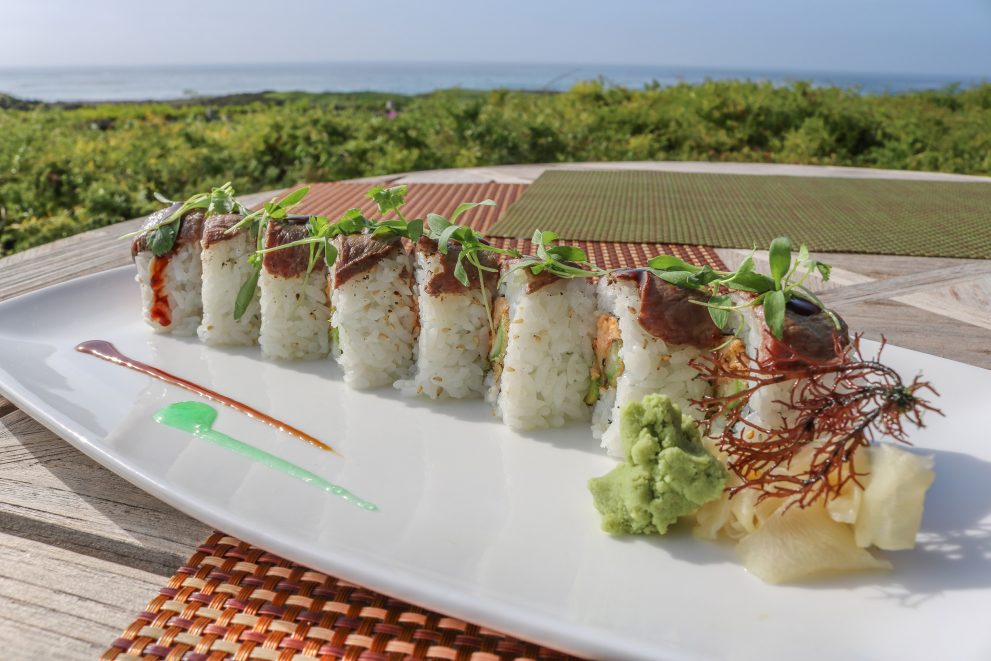 Pèppoli at Pebble Beach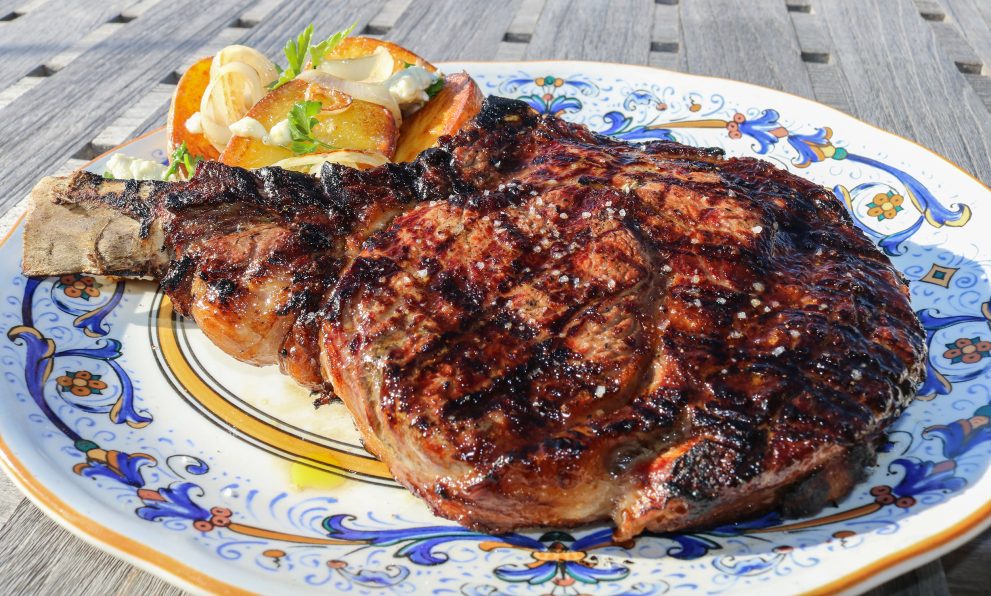 Save room for a Secondi and Chef de Cuisine Angela Tamura's favorite cut of meat – the bone-in tomahawk Bistecchina. This thick cut of natural ribeye takes on a tantalizingly smoky flavor once it is cooked on her "Ferrari of grills," giving it a great crust while maintaining the perfect medium rare.
Pair it with a signature Super Tuscan Tignanello from the estate of Péppoli partner Antinori. Or if you're feeling like pasta, you can never go wrong with the Pappardelle Bolognese with boar ragu, or the famous Lasagna Tradizionale with filet mignon and calabrese sausage.
STICKS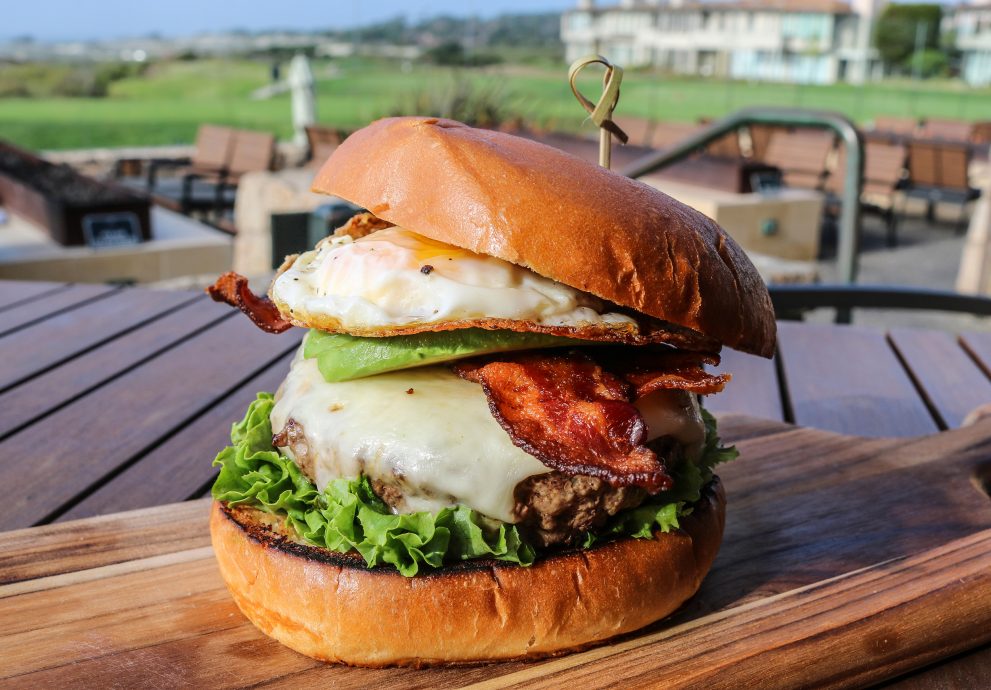 STICKS has been voted Monterey County's favorite sports bar, which is why chef Anna Marie Bayonito was thinking about the perfect dish to devour while watching that big game. Her answer is the jaw-detaching California Burger, which is loaded with applewood bacon, jack cheese, avocado and the runny yolk of a fried egg that pulls everything together. Pair your burger with the STICKS Amber Ale and enjoy the game! Looking for a smaller bite? The Fish Tacos are a STICKS staple.
Bonus Dishes – Golfer Specials
Del Monte Golf Course Bar & Grill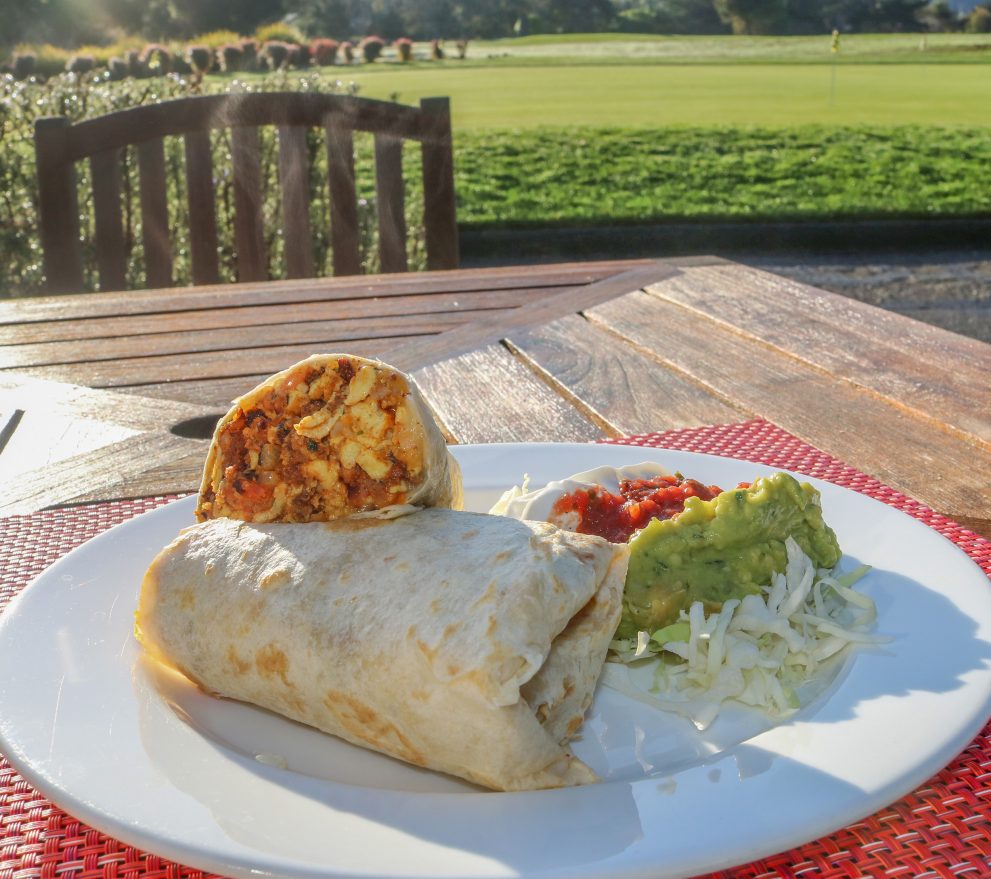 Del Monte does not have a practice range, but it's still a good idea to show up early for your round and take advantage of the killer Chorizo Sausage Breakfast Burrito at the Bar & Grill. Grabbing a bite after your round for lunch? The Asian Chicken Salad and Grilled Chicken Cobb Salad are local favorites, and the reinvented Roast Beef French Dip is delicious.
Spyglass Hill Grill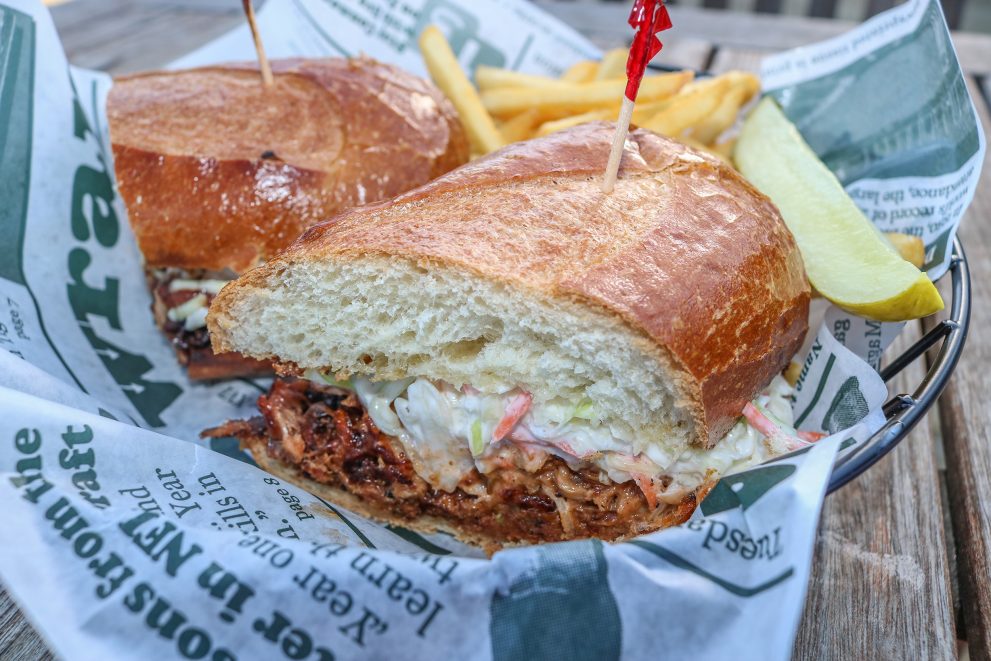 Whether you're calling in an order on the ninth tee, or making a pit stop on 17-Mile Drive, the Spyglass Hill Grill is a filling way to fuel up. The BBQ Pulled Pork Bogey Hoagie topped with coleslaw is a beautiful blend of hot and cold, while the Eagle Quarter-Pound Cheeseburger is a twist on the long-time local favorite. If you're longing for the old half-pound cheeseburger, order the Double Eagle (two quarter-pound patties) – and if you're starving, you can even add bacon.
Next: The Best Dishes from The Lodge at Pebble Beach
---
Facebook Conversations