Potato Gnocchi
---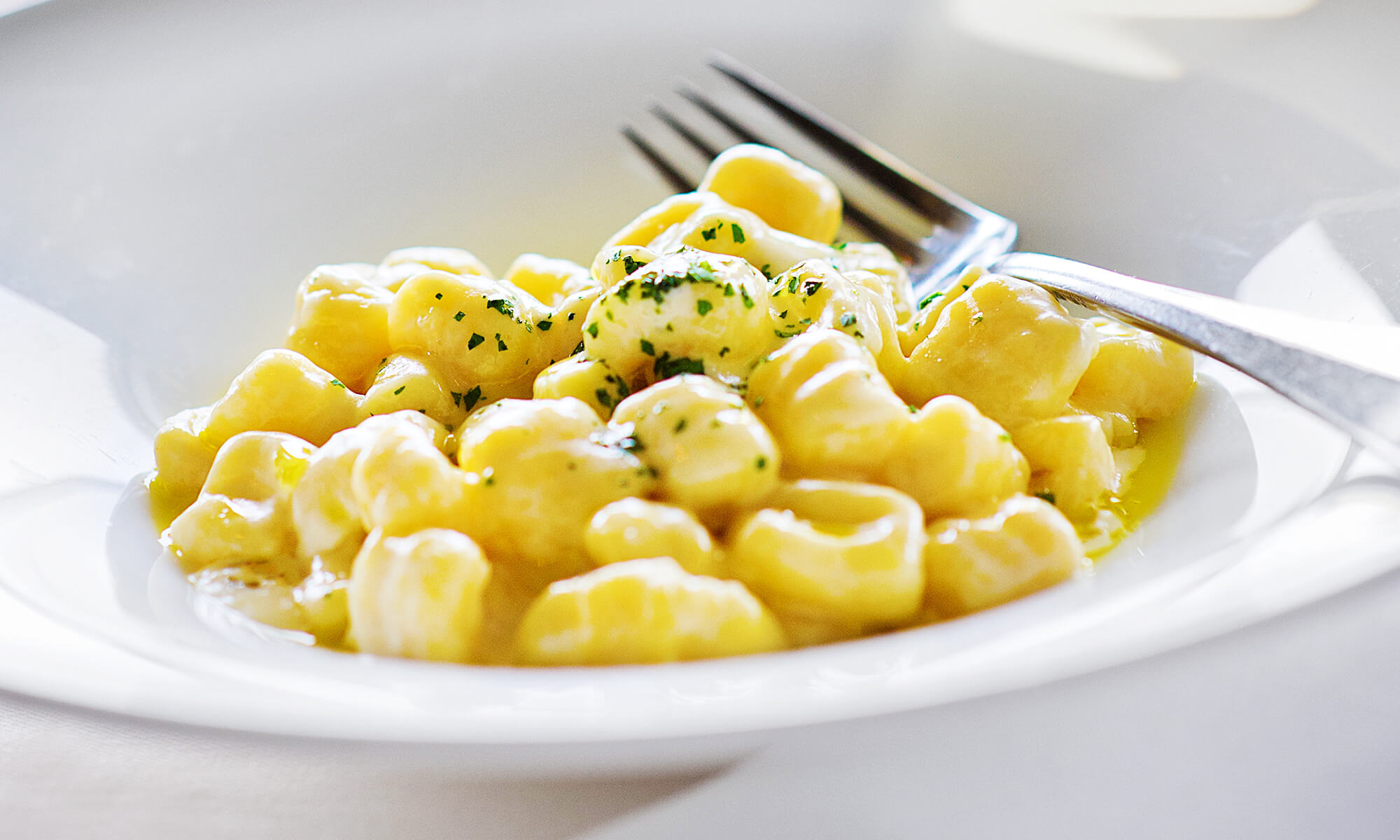 Directions
Roast potatoes in a 450° oven for one hour or until a knife goes in and comes out clean. While the potatoes are still warm, cut them in half and scoop the insides into a ricer or a food mill and process into a bowl.
In another bowl beat together the eggs, cheese, salt and pepper. Fold egg mixture into cooked potatoes with a fork. Scatter a large handful of flour on the counter where you intend to knead the gnocchi.
Using a sieve and a flexible bench scraper, press the potato mixture on to the floured board. Sprinkle potato starch onto the potatoes along with another handful of flour. Gently press flour into potatoes. Repeat this once or twice. Begin to fold and knead gnocchi dough, adding more flour when dough is sticky. Continue this process until all of the flour is absorbed into the dough.
Cut a portion of dough from the ball and roll into a long tube about ¾ inch thick on a lightly floured board. Cut the tube into approximately 1-inch thick pieces.   Press each piece of dough across the back of a fork with your thumb, leaving a small divot in the back and grooves on the front. Place gently on a floured tray and place tray in the freezer.
To cook, boil the frozen gnocchi in salted water and cook until they float, for about one minute. Serve with the sauce of your choice, such as alfredo, fresh heirloom tomato or truffle butter.
Ingredients
4 large russet potatoes
300 grams "00" pasta flour
16 grams salt
1 1/2 tsp. potato starch
3 eggs (1 whole & 2 yolks)
1/4 cup grated Grana Padano
Pinch of ground black pepper