You're sitting in the Tap Room after your first round at Pebble Beach. It's a day you've been waiting for your entire golfing life. Sure you'll beam about your birdies, proudly recall impossible par saves, and chuckle off a few shots you'd love to have over.
But after you finish your pint, and a week or a month or a year have gone by, what are the feelings and moments you will take away from your round at Pebble Beach?
1. THAT FIRST TEE SHOT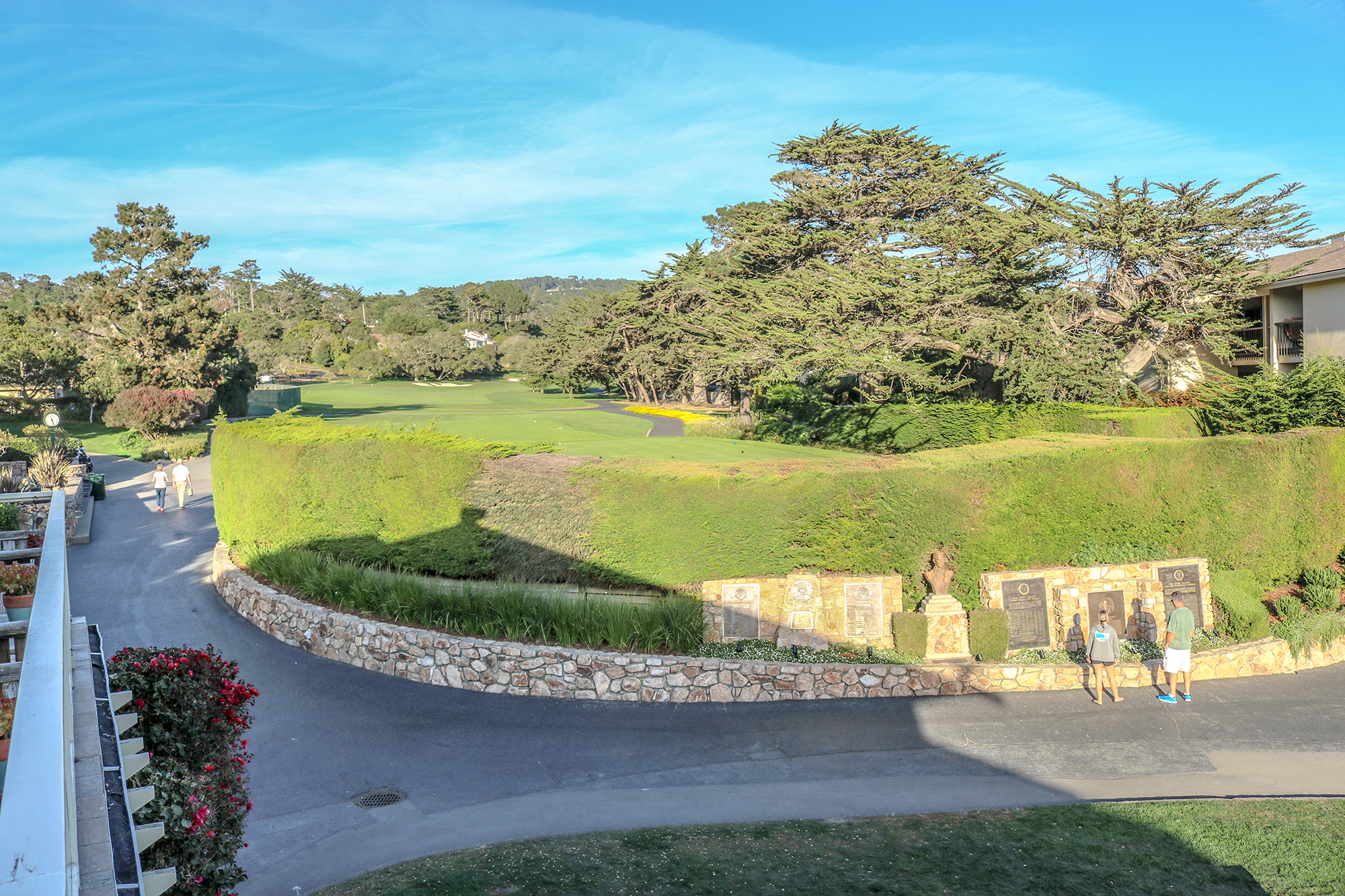 Sure it's only a 200-yard layup, and you just striped your last five balls on the range imagining this shot. But something changes when you reach the first tee at Pebble Beach.
In a golf simulator, or a video game, or as the 11th hole of the day, you'd find the fairway, no problem. But then it counts, and you step onto the first tee after dreaming about this shot the night before (and many more days and nights before that). Suddenly it seems like the tourists milling around outside the pro shop have all stopped to watch you hit, and your club doesn't feel quite so steady in your hands.
Enjoy the moment, and remember to favor the left side — those trees creep in closer than you think on the right.
2. WHEN YOU SEE THE OCEAN UP CLOSE FOR THE FIRST TIME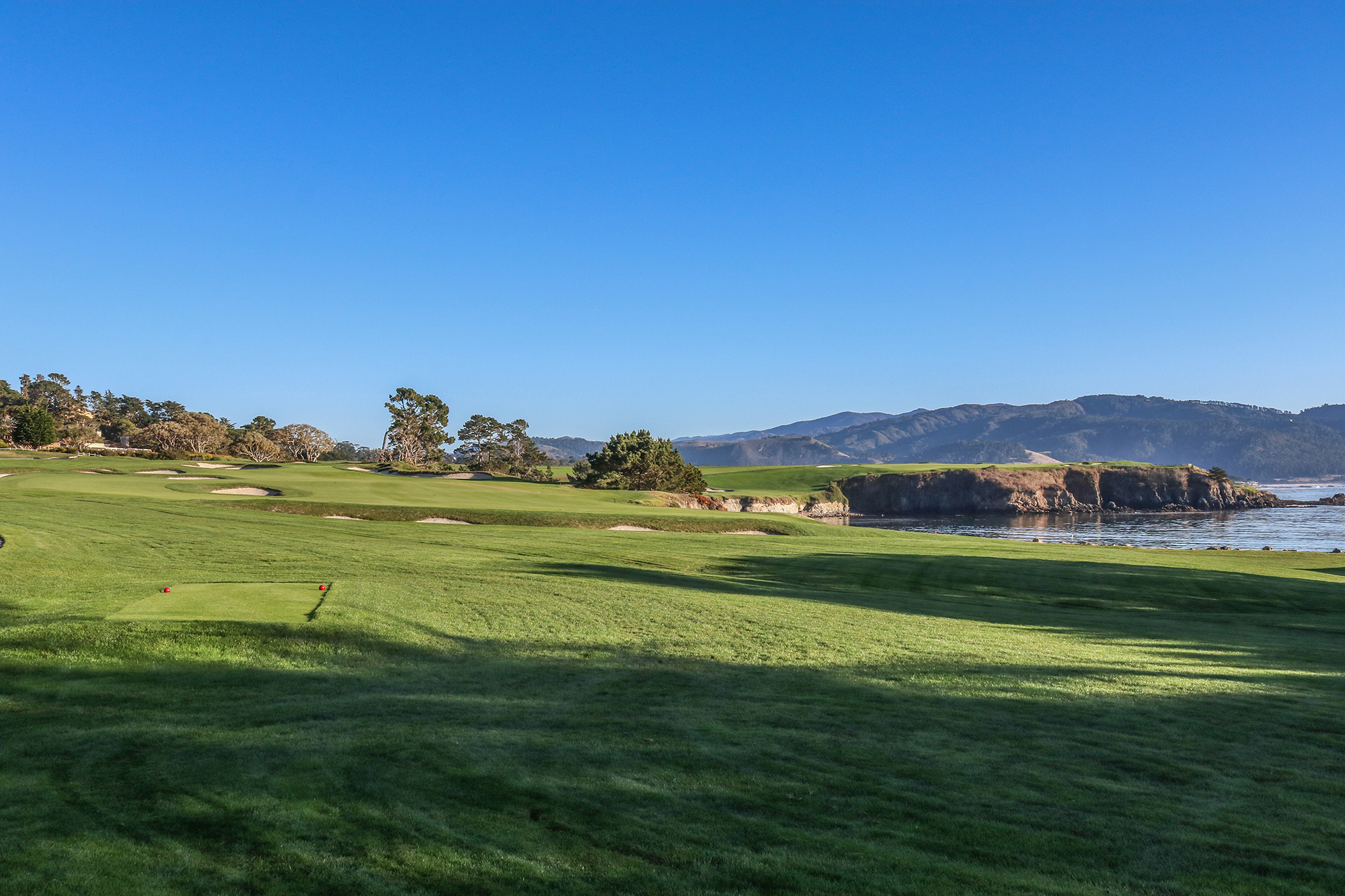 You catch a glimpse of the ocean in the horizon above the third green. But your "Welcome to Pebble Beach" moment arrives after you tee off the fourth hole.
Just as you pass the yawning cross bunker fronting the fairway, you are blown away by the beauty of Stillwater Cove — a secluded beach below, idyllic yachts and the celebrated 17th to your right, and a teasing preview of what lies ahead at Arrowhead Point. As LPGA Major champion Natalie Gulbis says, "It's like heaven's doors open up."
3. STANDING ON THE SEVENTH TEE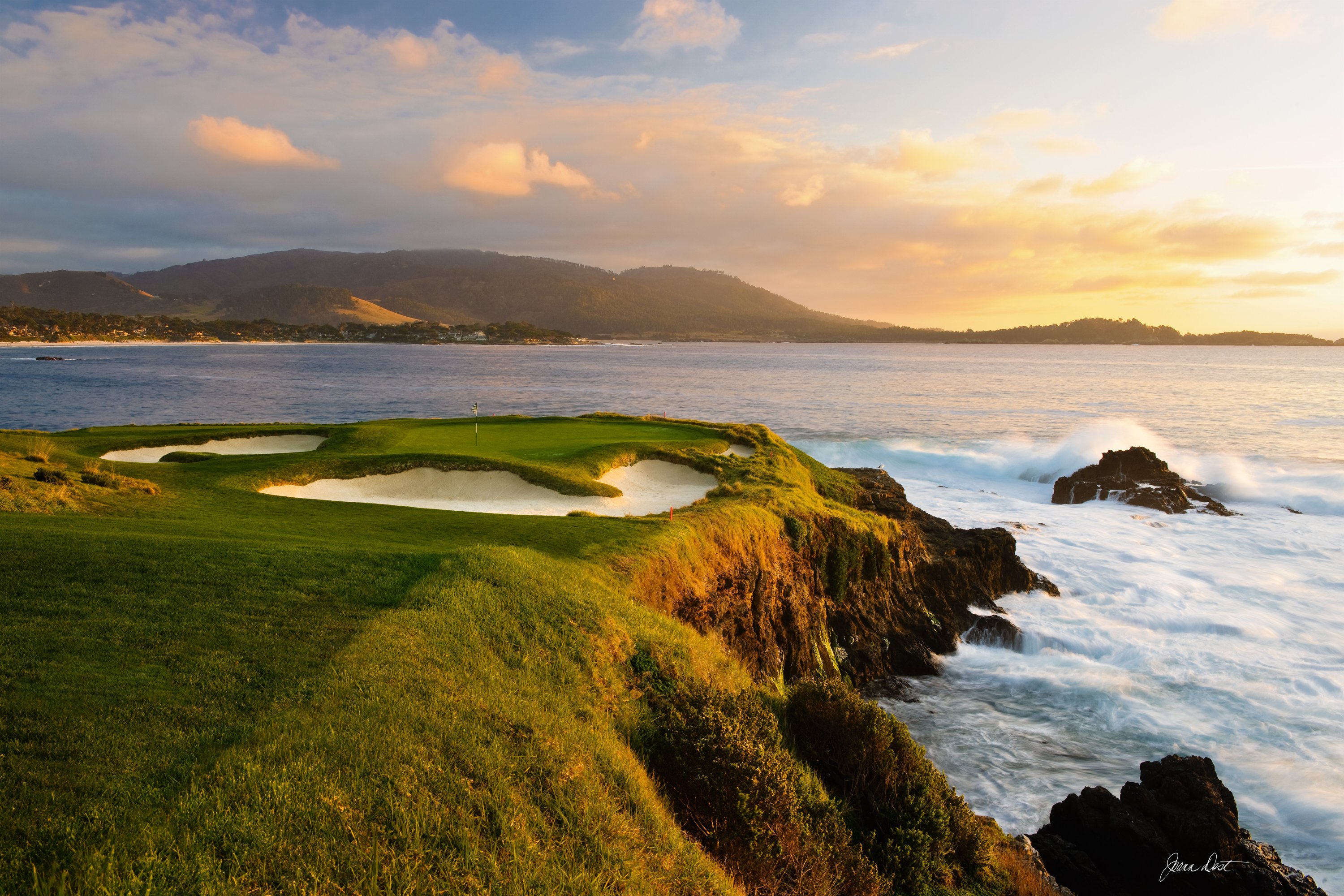 And to think that it was once recommended to abandon the seventh hole. Arguably the most anticipated swing of the day, any score is in play. This petite par-3 can play as simple as an 85-yard shot, or as indescribably difficult as a 3-iron. Sam Snead once opted to bash a putter off the tee here…
Whatever club you choose, soak in an astounding 360-degree view that captures everything from the dramatic 18th tee box to fabled Carmel.
4. TAKING A SWING AT THE EIGHTH GREEN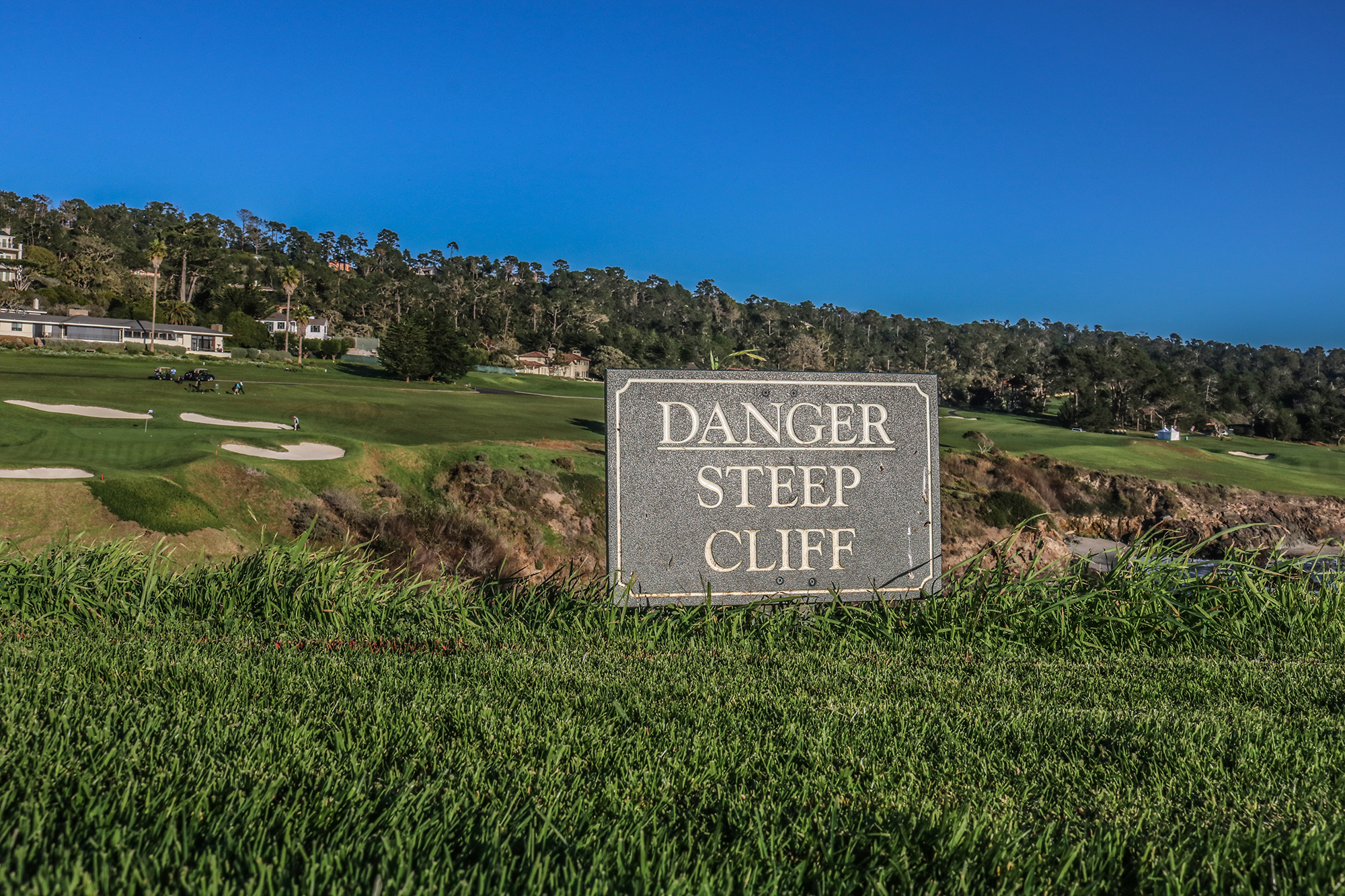 The sign, of course, does not do it justice. When you reach the fairway and the approach shot Jack Nicklaus calls his favorite in golf, you are struck with a curious combination of stomach-dropping excitement and wide-eyed fear. It's a swing requiring full commitment, with the green perched perilously beyond that dangerous steep cliff, and a ring of bunkers demanding your most precise swing.
As you take one last look at your target, your eyes naturally bounce down the cliff, before returning to the ball and the start of your swing. It's one final attempt this hole makes to get in your head. But if you conquer this shot, there are few greater feelings in golf.
5. YOUR FINAL TEE SHOT AT PEBBLE BEACH
Did Pebble save its best for last? There certainly is no more exciting tee shot than the gut-checking 18th hole. Do you have the courage to take your drive at the tree in the middle of the fairway, or even draw it off that Cypress and flirt with the ocean? Or do take the protecting-a-one-shot-lead winner's route, lay up to the right and play for a 5?
Taking in the tee box can be just as thrilling as the tee shot. Drink in one last look at Arrowhead Point, or strike a Nicklaus pose on the fence. Then pipe your best drive of the day — or pray for a Hale Irwin bounce if your tee shot takes off left.
---
Facebook Conversations