We're one month away from hosting our fifth U.S. Amateur Championship at Pebble Beach! Interested in being a part of it? You can still buy tickets or volunteer!
America's oldest golf tournament returns to Pebble Beach Golf Links and Spyglass Hill Golf Course Aug. 13-19. Here are five nuggets we uncovered during U.S. Amateur Media Day:
1. DRIVING ACCURACY WILL BE AT A PREMIUM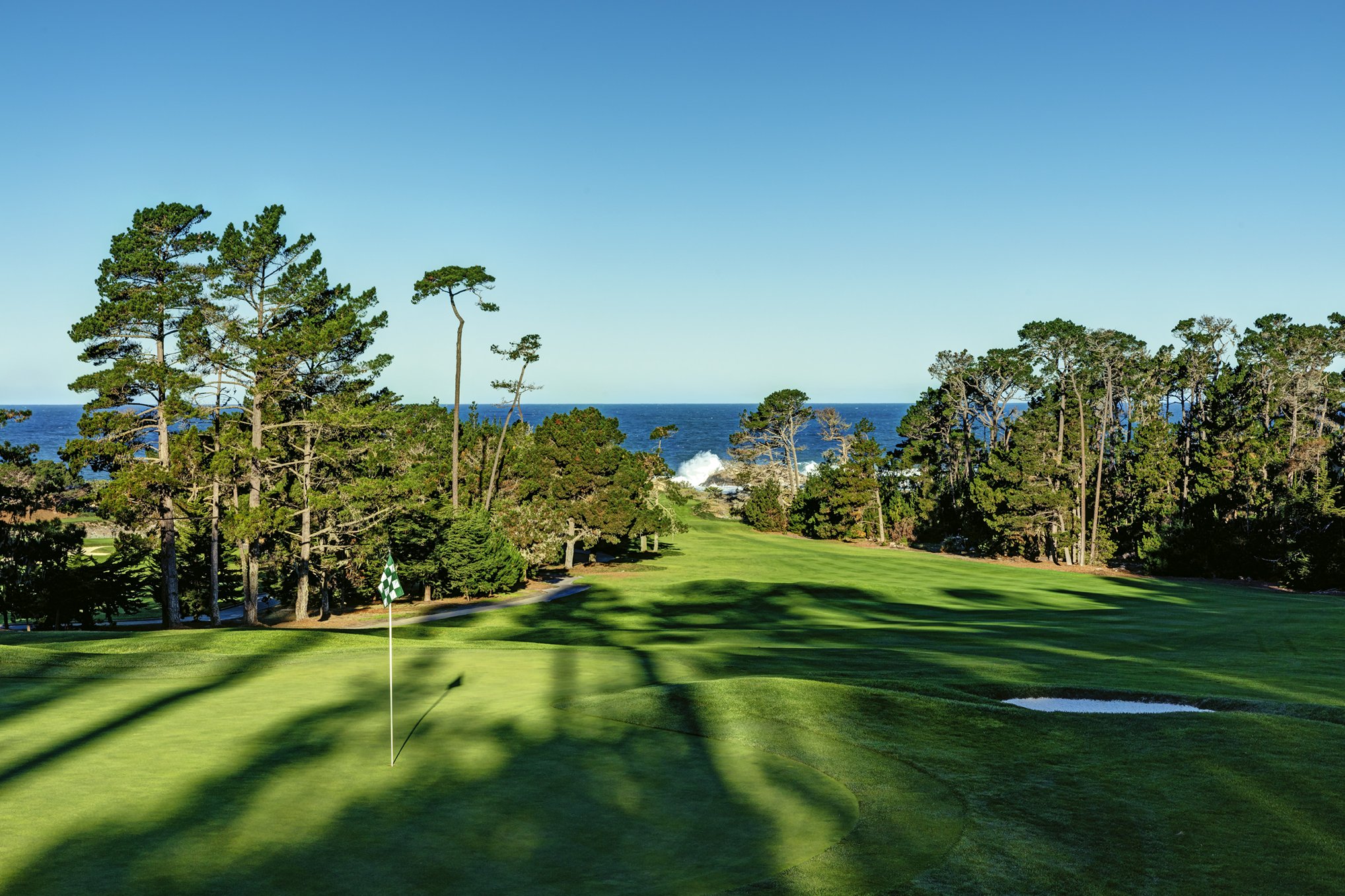 Stroke-play co-host Spyglass Hill will stretch out to 6,995 yards (25 longer than the listed yardage from the blue tees), while Pebble Beach will top out at 7,041 yards (a full 1 yard longer than the 2010 U.S. Open tees).
So how will two of the shortest courses on the PGA TOUR challenge the game's best amateur players?
High rough and fast greens. That was the recipe the last time the U.S. Amateur came to Pebble Beach in 1999. The medalist score was 1-under 143, the second highest in championship history.
The rough will start at 3 inches for tournament week this time around, and keep growing from there. The fairways will be played at the same width as the AT&T Pebble Beach Pro-Am.
"You're going to need to hit fairways," says Ben Kimball, the USGA's director of the U.S. Amateur. "That's what it's all about."
The greens at both courses will be running between 12 and 13 on the Stimpmeter. They run at 10.5 during the AT&T, and were at 11.5 during the 2010 U.S. Open.
"That has to be managed in a very careful way," says Kimball. "Once you get up to a certain speed, you start to lose hole locations."
2. THERE WILL BE DRIVABLE PAR-4S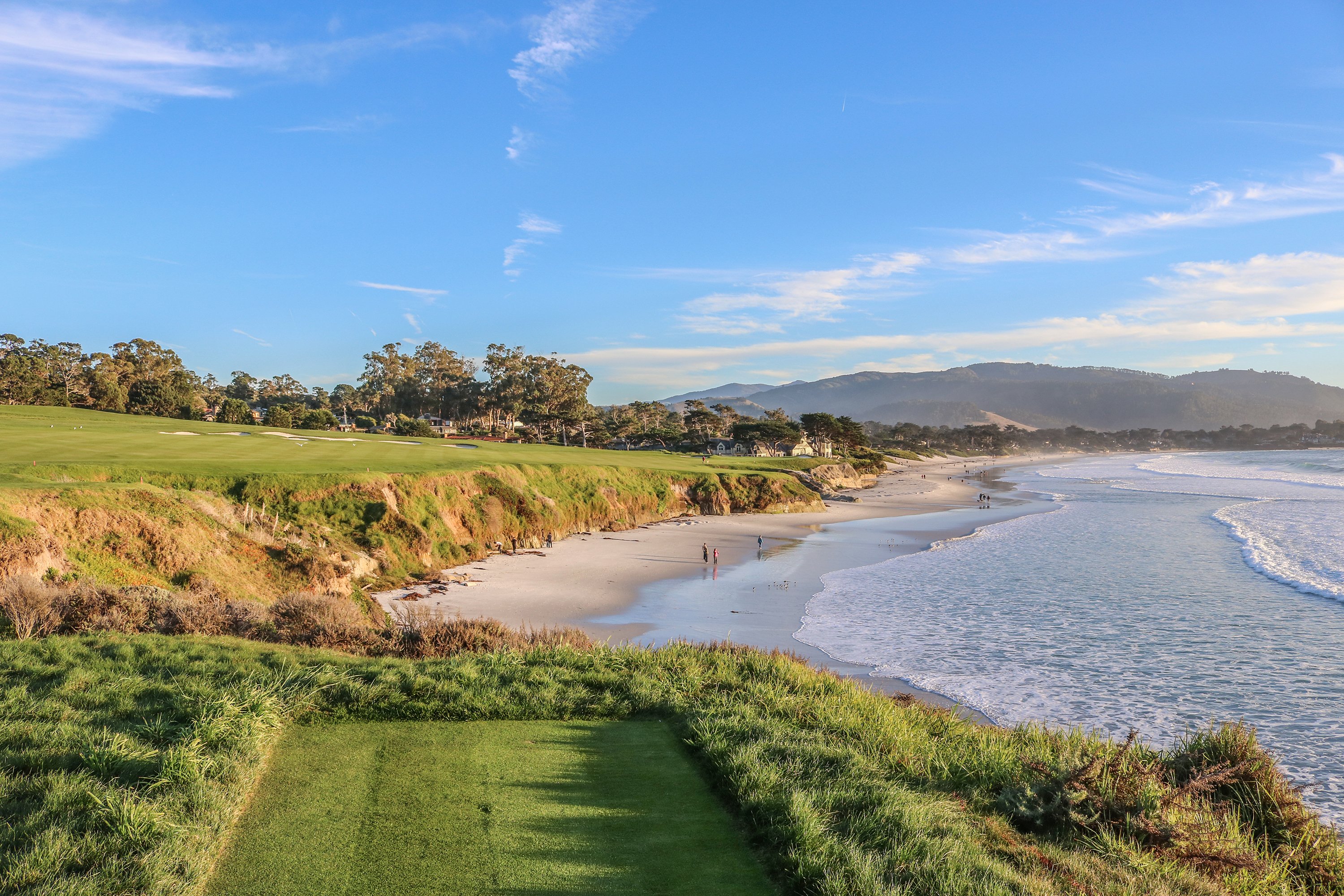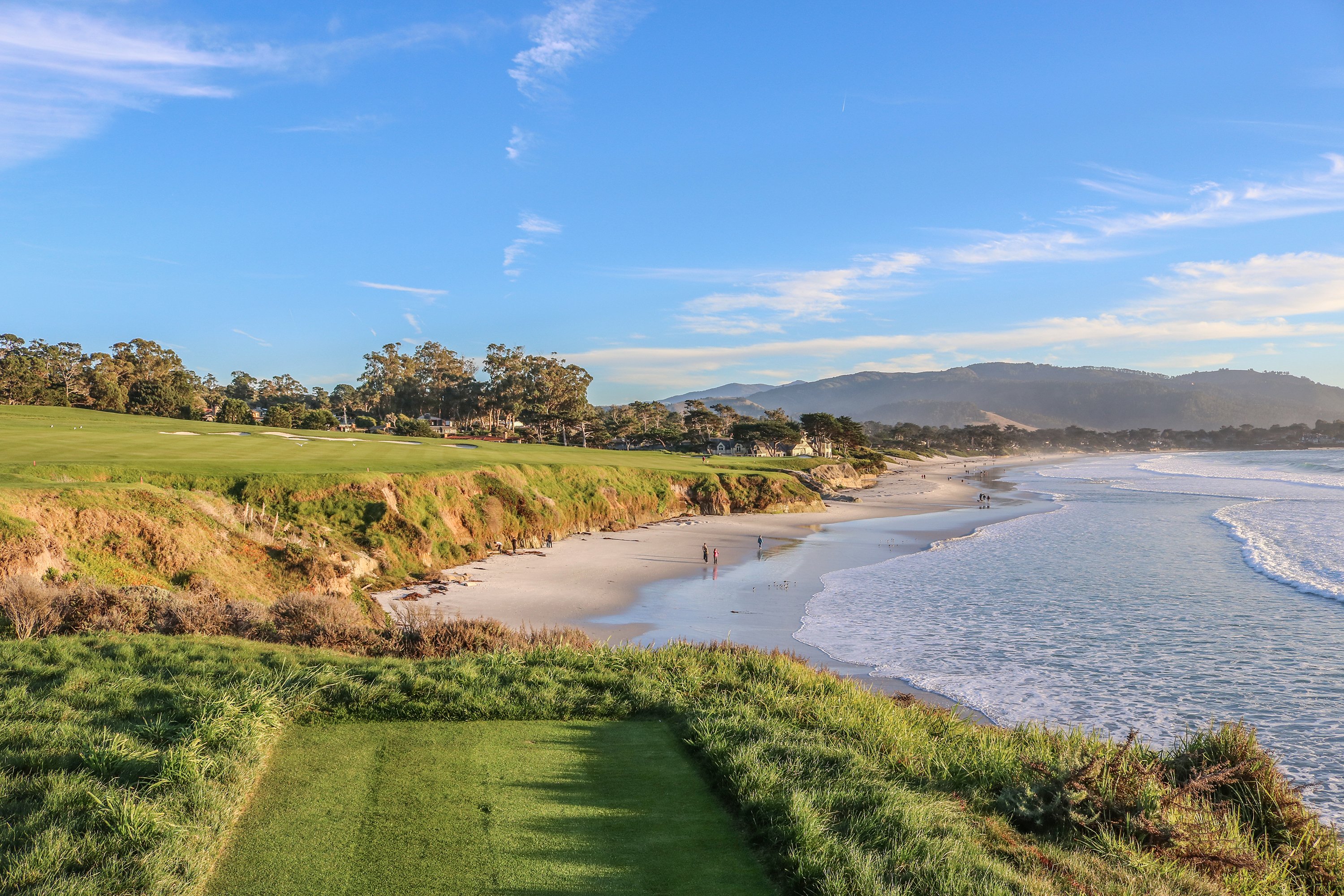 During resort play, there aren't any traditional drivable par-4s at Pebble Beach. But they're out there. In the third round of the the 2010 U.S. Open, the USGA played the fourth hole from the white tees, turning it into a 280-yard par-4. Dustin Johnson hit the green with a 3-iron and cashed in a tap-in eagle.
"There is great flexibility in the setup for Pebble Beach," Kimball says. "We do have some options for drivable par-4s."
One option is the restored 10th tee box, which sits to the right of the ninth green. It measures 373 yards, but can play much shorter with an aggressive line over Carmel Beach.
"It feels like it sits in the ocean," Kimball says. "It is likely a teeing ground you will see most of the match play portion of the championship."
What else could be drivable?
"Any hole where the USGA can move around tee boxes, they'll take advantage of that," says 2017 U.S. Junior Amateur Champion Noah Goodwin, a rising sophomore at SMU. "I think that's absolutely awesome. Each day, it adds a little different flavor to the golf course that you might not have practiced for. But you're forced to adapt for it."
A quick glance at the scorecard produces some outside-the-box ideas you might see players try during the practice rounds:
The red tees at No. 3 line you up for a straight-on view of the green from 282 yards.
It's a semi-blind shot, but the red tees on No. 11 measure just 303 yards.
The 13th tee can be bumped up to 289 yards
The 15th hole could turn into a make-or-break tee shot late in you match, playing just 313 yards from the reds.
Have any other ideas for drivable par-4s?
3. THIS GENERATION OF AMATEURS THINKS ABOUT TIGER AT PEBBLE BEACH
Some of the most famous shots in U.S. Open history have been played at Pebble Beach. But while you might instantly conjure Jack Nicklaus' 1-iron and Tom Watson's chip-in, this younger generation of amateurs thinks of Tiger Woods.
But not the dominant 2000 Tiger. The one rallying during the third round in 2010.
"You grow up seeing Pebble Beach on TV," says Goodwin. "Everyone here grew up seeing Tiger Woods' shot behind the tree. We all know the little things like that."
You can bet there will be a few divots made behind the tree in the 18th fairway during practice rounds. We'll have to see if anyone wanders left of the 17th green to mimic Watson's iconic chip-in.
4. YOU'LL WANT TO PLAY THE 17TH AND 18TH HOLES WELL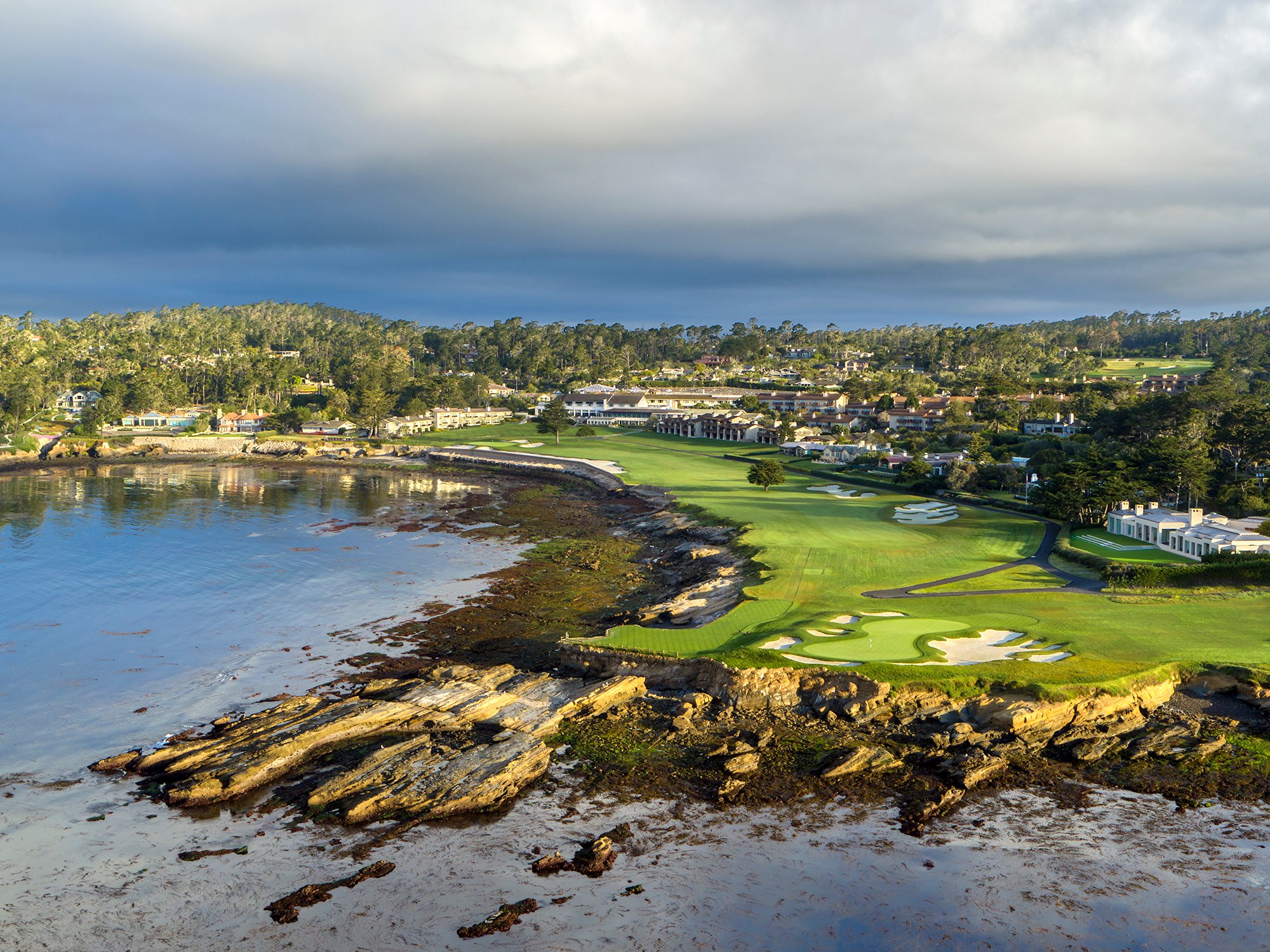 After two days of stroke play qualifying, the field is cut from 312 players to a 64-man match play bracket. Those tied for the last spot enter a sudden-death playoff on Nos. 17 and 18, until the field is whittled down to the correct number.
"I can't think of two better holes on the planet for that," says Kimball.
Once you qualify, it's a new tournament, played over a potential six matches at Pebble Beach.
"You've got to pace yourself," says Goodwin. "You start out with two days of stroke play, and the goal is just to make it to match play. Seeding really isn't a priority at all. From there, you have to realize that you are going to be playing 36 holes a day. You have to learn physically what your body can and can't handle. You have to pace yourself mentally so you don't psych yourself out. You have to do the little things like eating enough food. Everything you would normally have to do for a four-round tournament, it's amplified. The emotions are much higher, especially as you move further into match play. It's a true overall test of golf that week."
It's no wonder that Tiger ranks winning the U.S. Amateur three straight years as one of his proudest achievements.
5. THE FIELD IS STACKED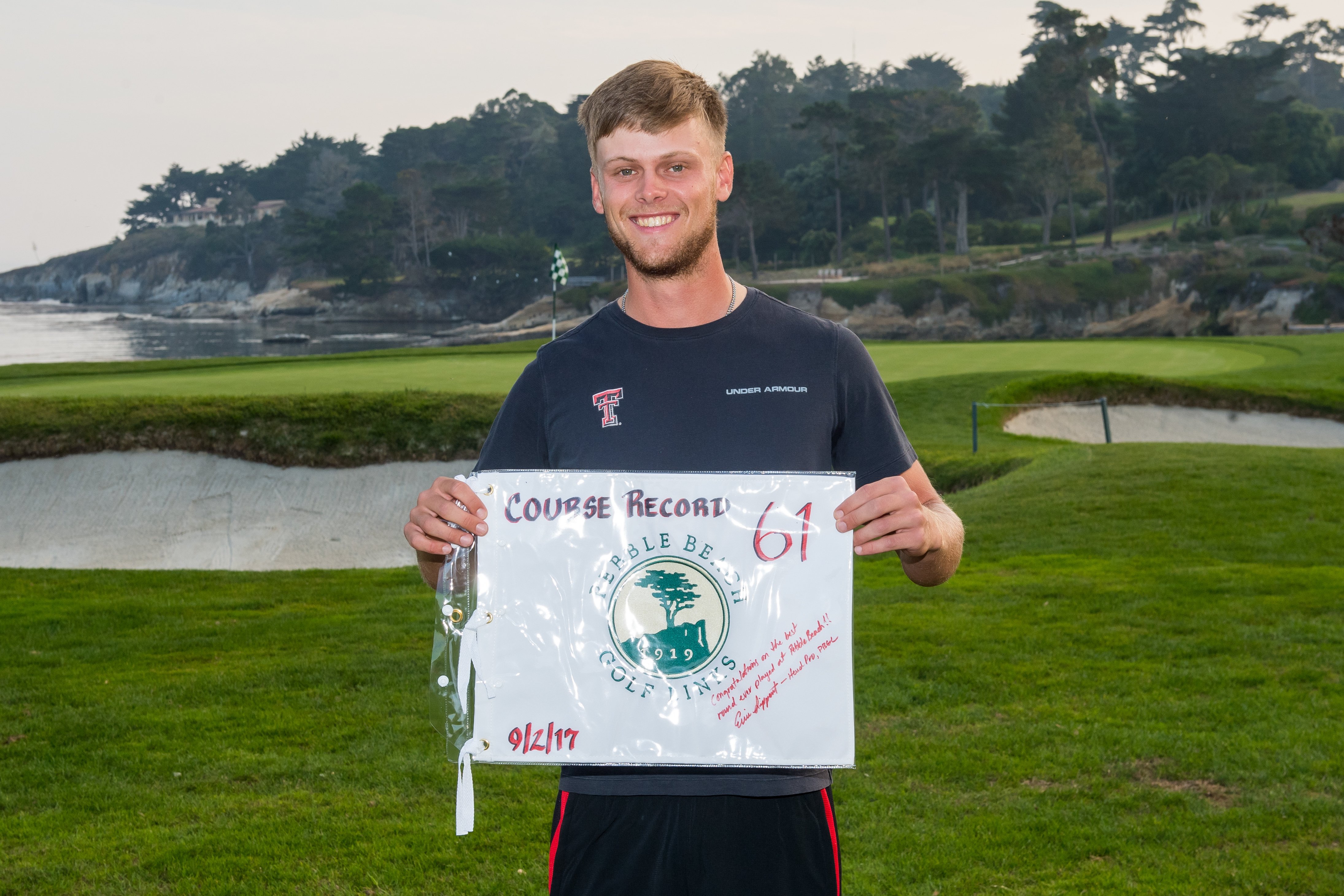 To date, 43 of the top 50 players in the world amateur golf rankings are expected to play, including the Top 5:
No. 1 Braden Thornberry (Olive Branch, Miss.)
No. 2 Justin Suh (San Jose)
No. 3 Collin Morikawa (La Cañada-Flintridge, Calif.)
No. 4 Viktor Hovland (Norway)
No. 5 Matthew Jordan (England)
Notable exemptions also include Jovan Rebula, the nephew of four-time Major Champion Ernie Els, and Hurly Long, who shot a course-record 61 at Pebble Beach last year at the Carmel Cup. Defending champion Doc Redman turned pro this summer.
Do you have a favorite to win this year?
---
Facebook Conversations