Happy birthday, Spanish Bay!
On Nov. 5, 1987, an abandoned sand mine was magnificently reborn as the luxurious Inn and stunning Links at Spanish Bay.
This weekend, the beautiful Spanish Bay proudly turns 31, and we celebrate with a bucket-list of sorts. Here are 31 ways you can celebrate Spanish Bay's 31st birthday!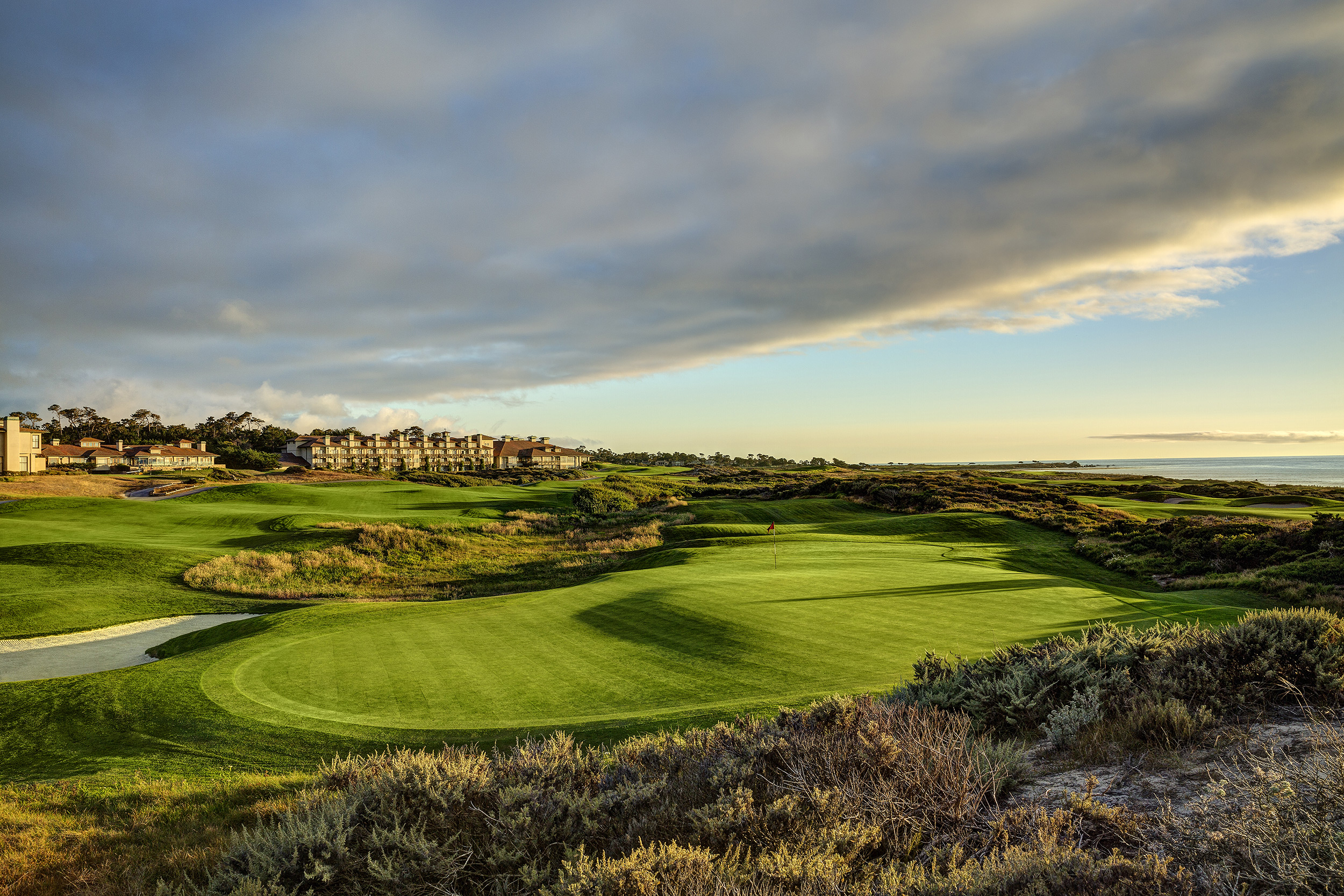 1. You can't leave the birthplace of Hawaiian fusion without trying one of the eight sushi options at Roy's at Pebble Beach. Start with the Lakanilau Roll, which is filled with spicy Dungeness crab and topped with seared domestic wagyu beef.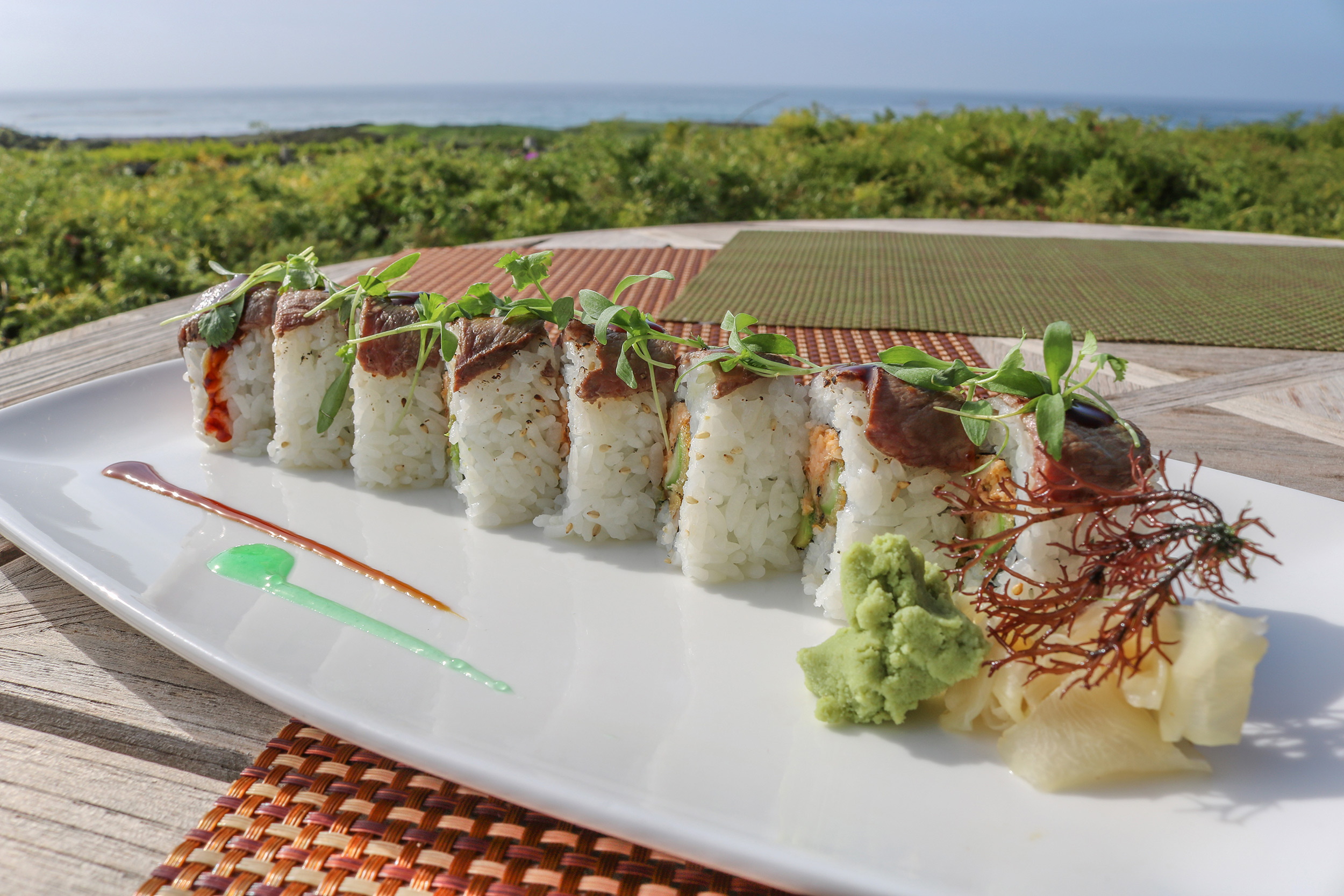 2. But the Monterey County Herald also says you've got to go for the Spanish Octopus at Roy's.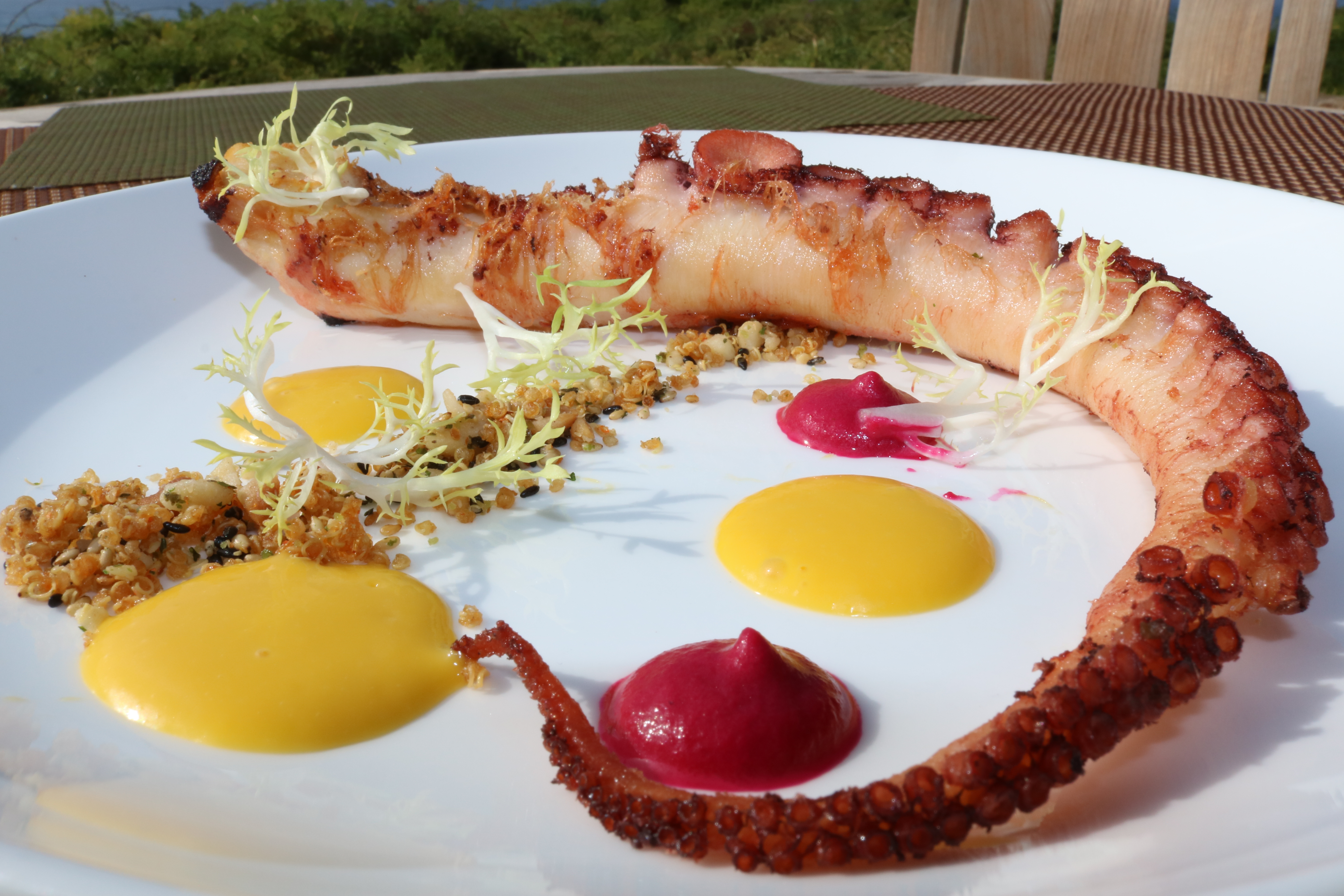 3. Also highly recommended? The Roy's Lobster Sandwich. When New England native and The Inn at Spanish Bay General Manager Rod Schinnerer couldn't find a local lobster roll to his liking, he enlisted the team at Roy's to make it.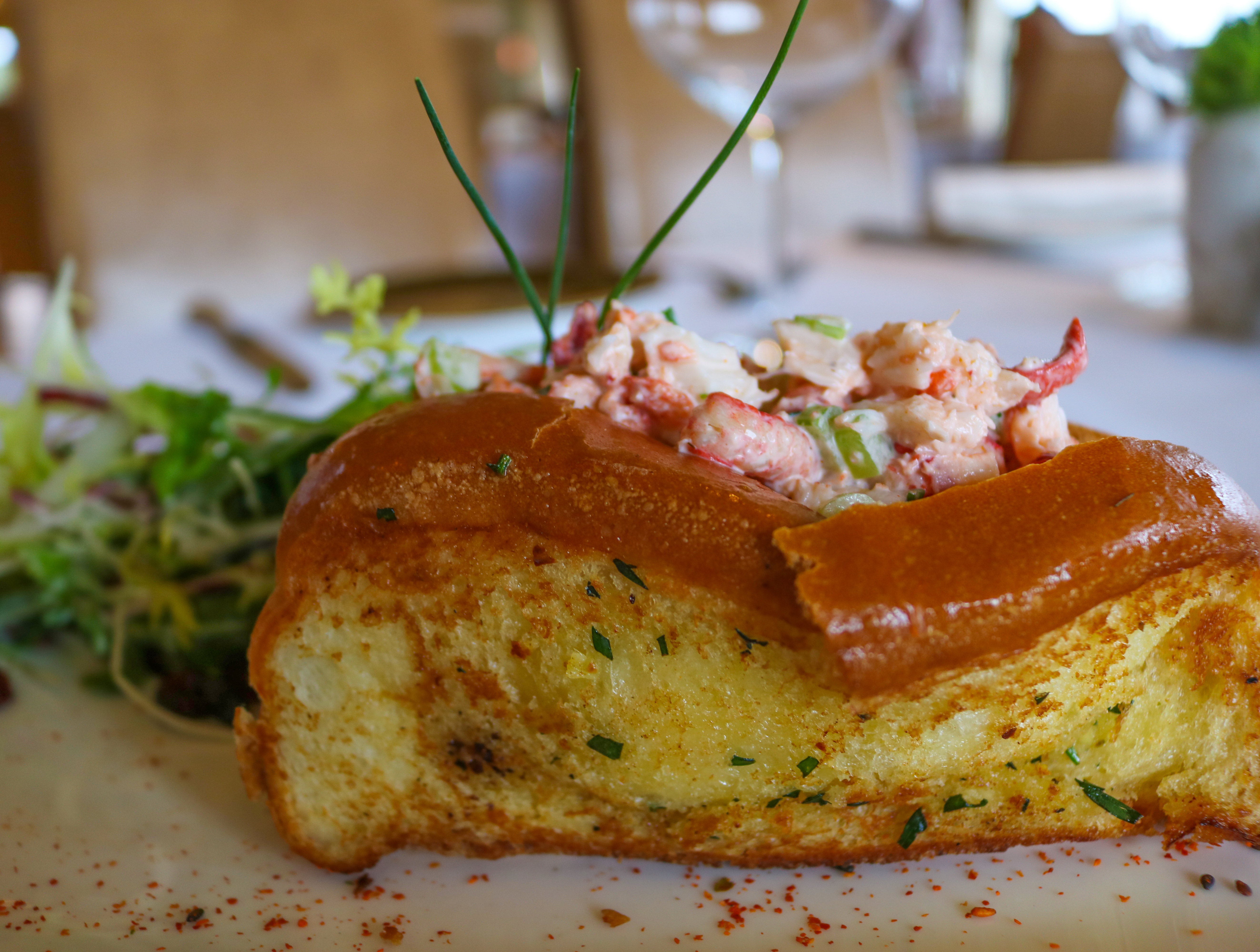 4. Save room for a Secondi at Pèppoli and savor Chef de Cuisine Angela Tamura's favorite cut of meat – the bone-in tomahawk Bistecchina. This thick cut of natural ribeye takes on a tantalizingly smoky flavor once it is cooked on her "Ferrari of grills."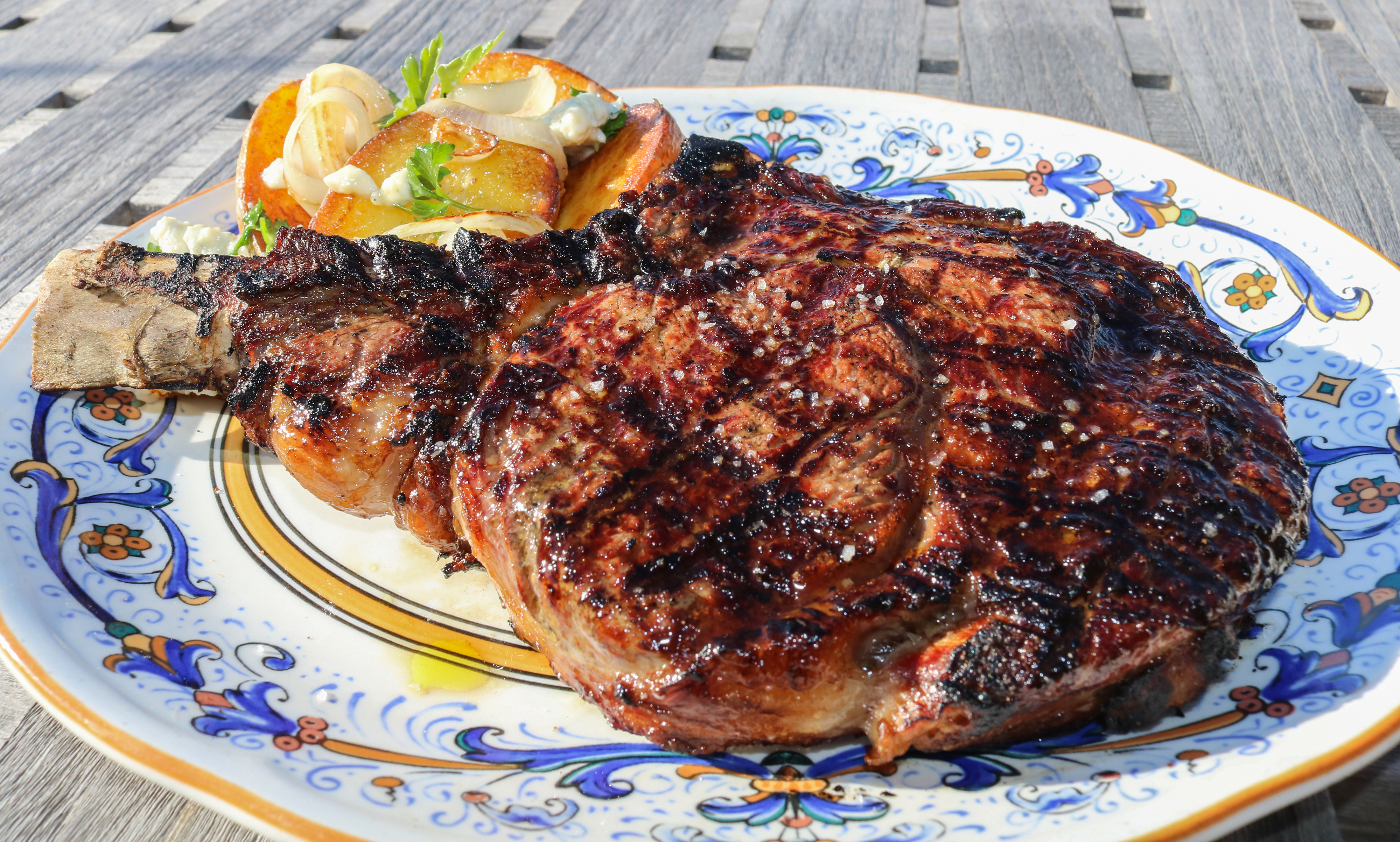 5. Or you can dig into one of nine homemade pastas served up at Pèppoli on any given night. Chef Angela even went to an intensive and immersive pasta-making school in Italy to further hone her skills.
6. Pair whatever you choose with a signature Super Tuscan Tignanello, an exclusive offering from the esteemed estate of Pèppoli partner Antinori.
7. The Fish Tacos are a STICKS staple, and a favorite of California Dream Eater:
8. But you can't go wrong with the California Burger, which is loaded with applewood bacon, jack cheese, avocado and the runny yolk of a fried egg that pulls everything together.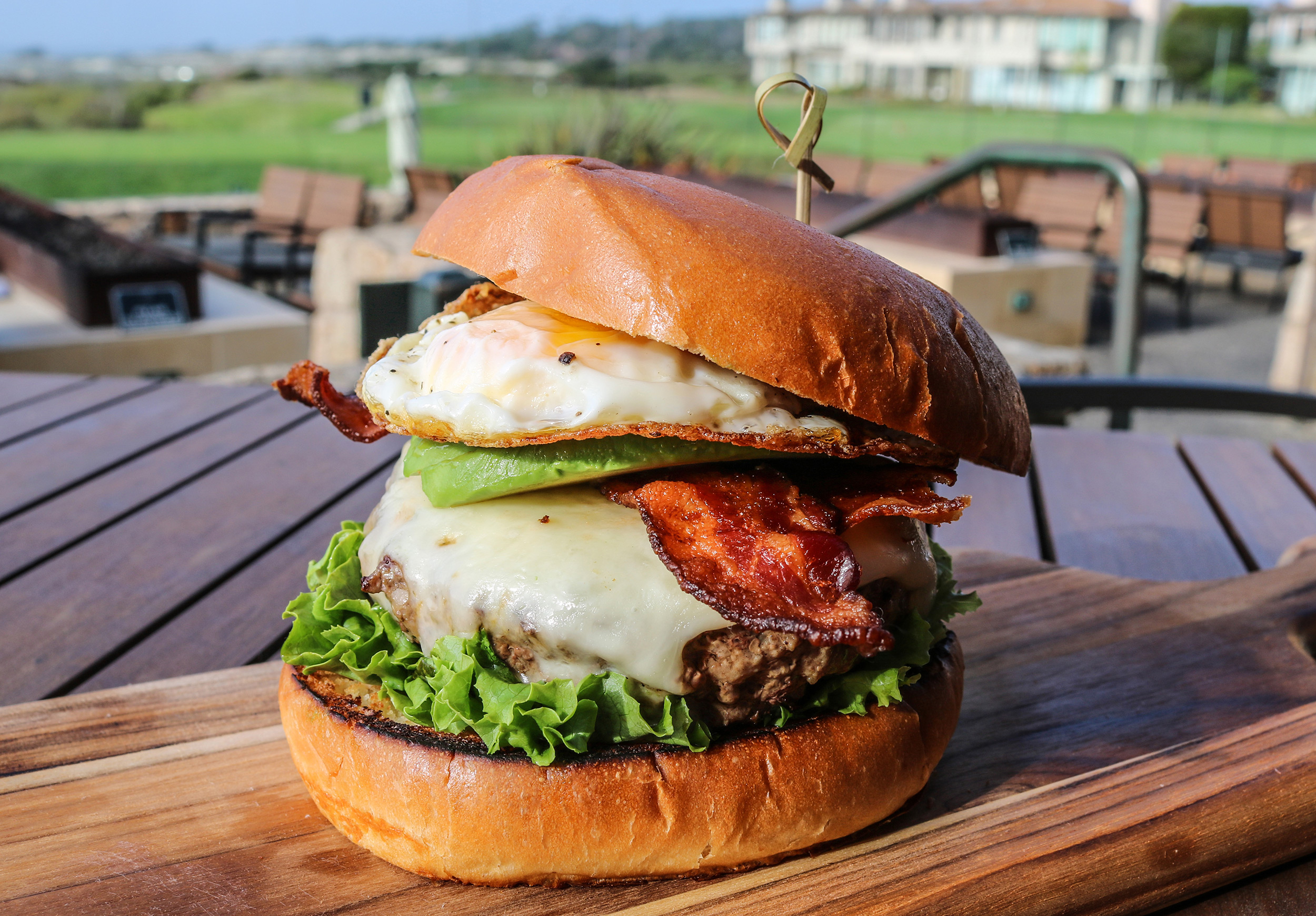 9. Wash whatever you choose down with the STICKS Ale, a collaboration with the local English Ales brewery in Marina.
10. The Monterey County Herald also suggests sneaking in a side of Tater Tots.
11. Lounge at the protected fire pits outside STICKS as the bagpiper plays on the first tee box. The performance starts at 5:30 p.m. during daylight savings hours, and a half hour before sunset once daylight savings ends.
12. Or catch the bagpiper's finale at the Spanish Bay patio before your dinner plans at Peppoli or Roy's.
13. Sign up for our series of wine classes at Stave Wine Cellar, which offers a creative menu of more than 200 specialty bottles from all over the world, pours 60 wines by the glass, and features a handful of themed flights.
14. You can also join us at Stave for a wine night hosted by a local guest winery from the acclaimed Monterey County.
15. Or you can try some Pebble Beach wine. We make a pinot noir from the neighboring Santa Lucia Highlands called Memories, and an Anderson Valley sparkling wine called Occasions.
16. Stave specializes in 2-ounce pours, so if you're craving something unique, build your own flight and explore a celebrated wine region, or choose from a handful of flights Wine Manager Jeff Birkemeier has cleverly crafted.
17. Every Friday night, you can bunker down in Traps, grab a classic cocktail and enjoy some foot-tapping jazz. You can also snag some late-night bites off the delectable Pèppoli menu.
18. And every Saturday night, swinging jazz spills out into the Lobby Lounge.
19. While you're staying with us, guests enjoy complimentary access to the private Spanish Bay Club.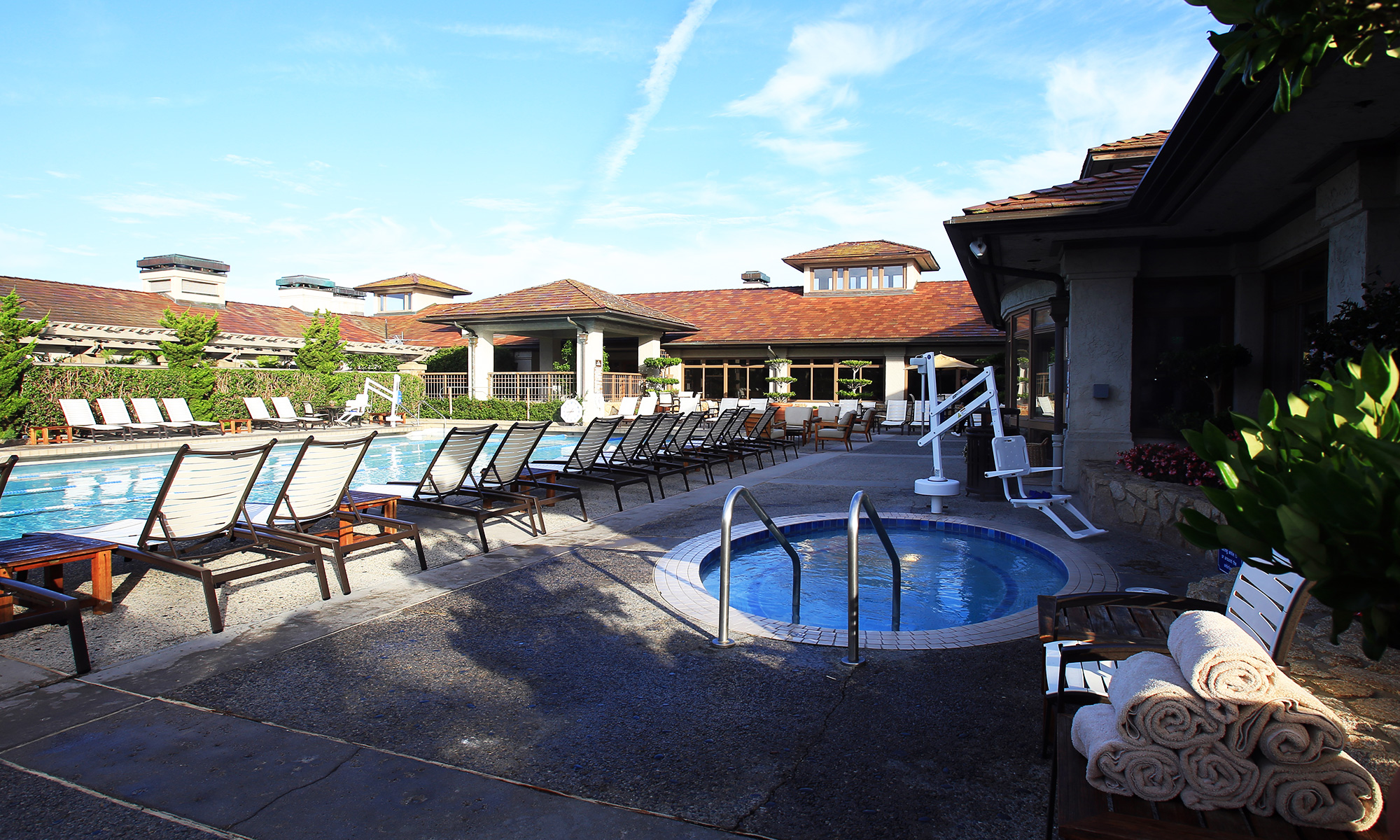 20. So log some laps, unwind in our whirlpool spa or work out with an inspiring ocean view.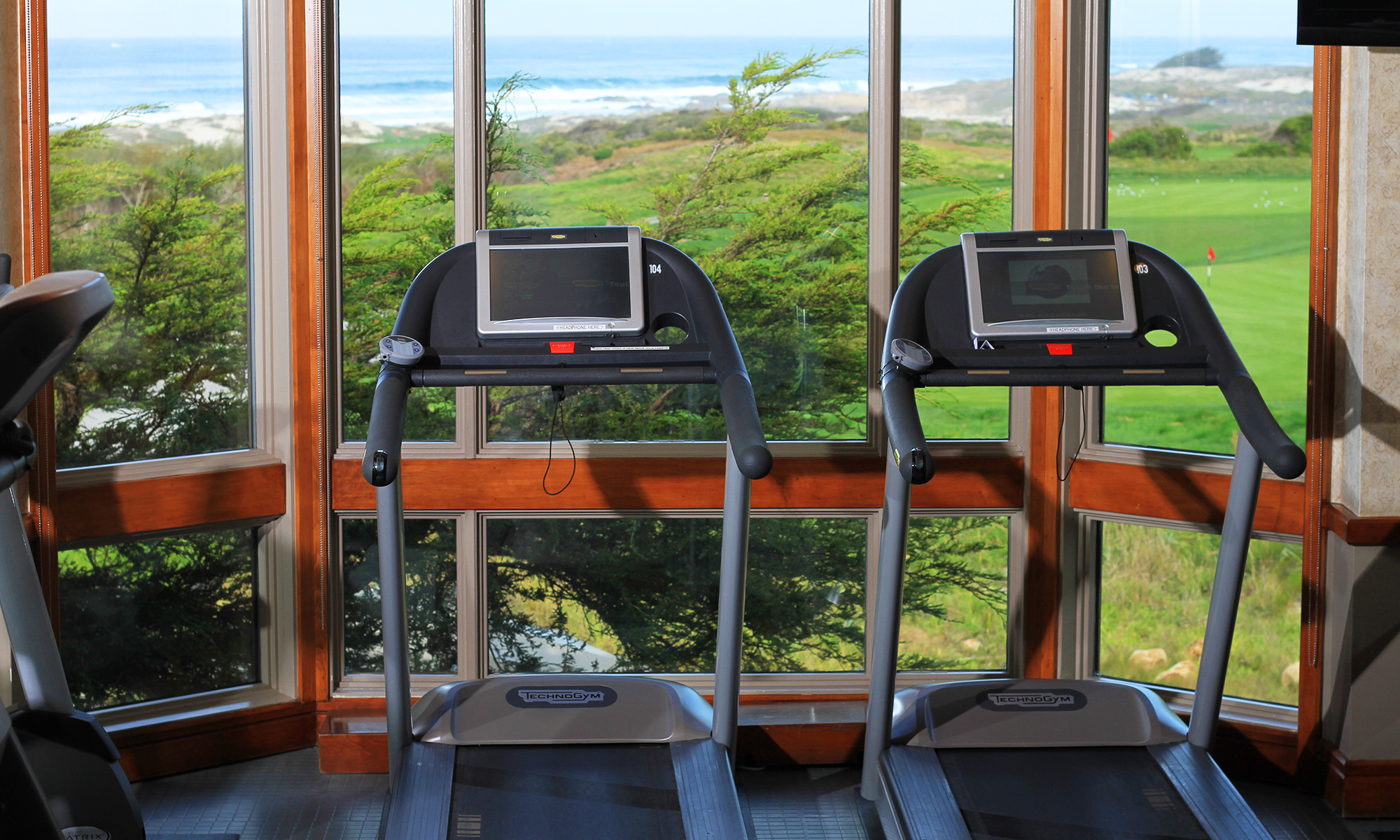 21. There are even eight tennis courts, including two that are lit for night play.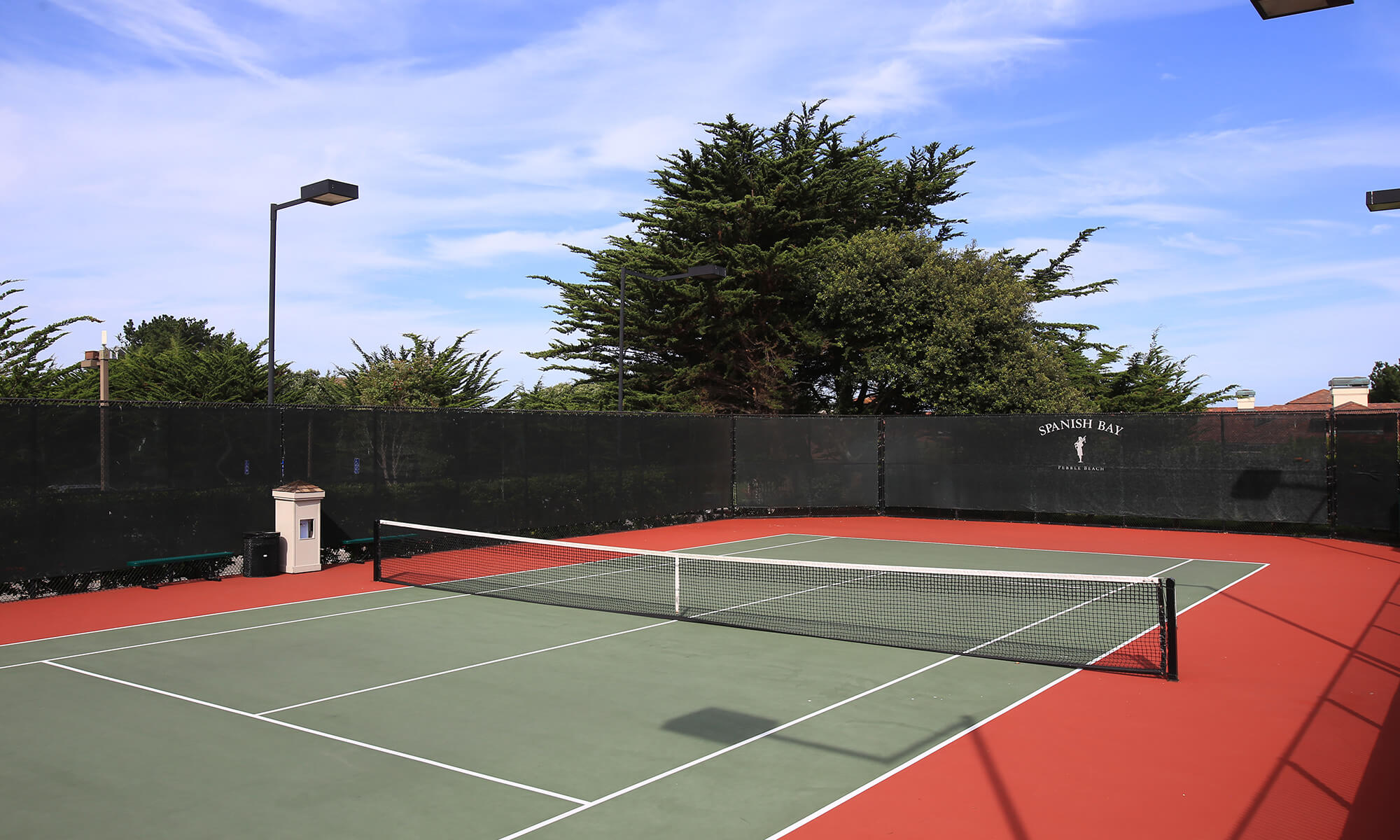 22. When you're ready to relax, catch the best sunset in Pebble Beach from the back patio of The Inn at Spanish Bay.
23. In the winter months, that sunset pairs with a half hour of bagpiper tunes.
View this post on Instagram
24. When the music stops, grab a blanket and snuggle up to our cozy fire pits.
25. During the day, you can take a short stroll off the back of the patio along a beautiful boardwalk to the beach.
26. Then take a magical long walk on the beach.
27. You can even create your own tide pool trail. Wander out to Seal Rock, Bird Rock and Point Joe on 17-Mile Drive, or stay close and explore Spanish Bay Beach and Asilomar Beach.
28. Or hit the waves yourself, and try your hand at a celebrated California pastime — surfing.
29. If you want to stay dry, you can still feel the ocean breeze in your face as you bike around 17-Mile Drive. Rentals for half and full days are available by the Spanish Bay tennis courts.
30. Did you think we forgot about golf? Play the sensationally scenic Links at Spanish Bay, which ranks among Golf Digest's Top 50 Public Courses in the Country. (The editors of Golf Magazine also call No. 14 one of the Best 500 Holes in the World.) So smash a stinger through the wind, bump a 7-iron chip shot across a rolling green, blast out of a pot bunker, hole a curling putt with 5 feet of break and embrace the creativity of links golf in true Scottish style.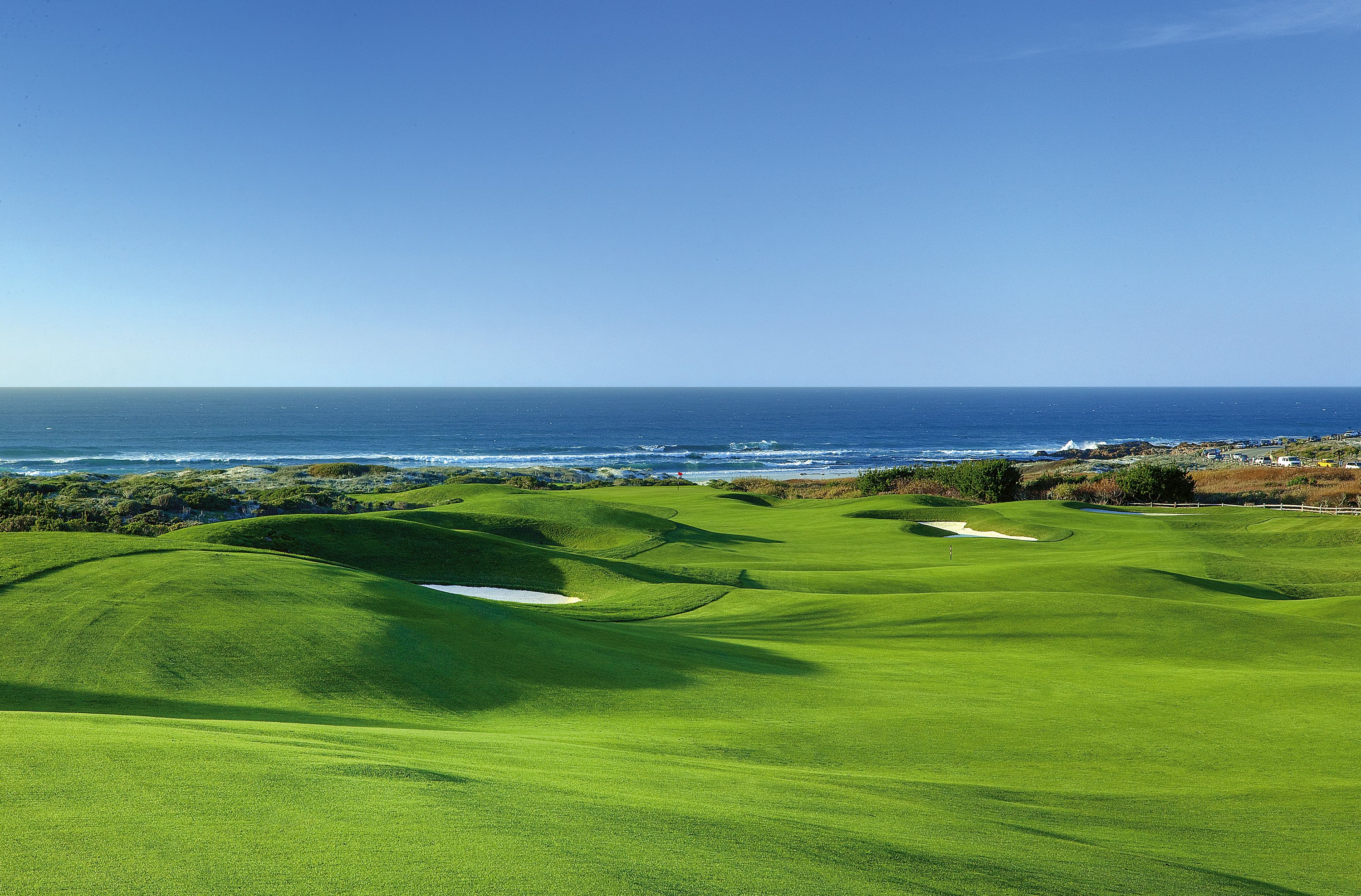 31. And most of all, enjoy all the views!
What's on your Spanish Bay bucket-list?
---
Facebook Conversations