Where should you eat when you come to Pebble Beach? With seven celebrated options to choose from here at Pebble Beach Resorts, we know the decision can be a bit overwhelming at first glance.
So that's why we're breaking down your delicious dining decision:
The Inn at Spanish Bay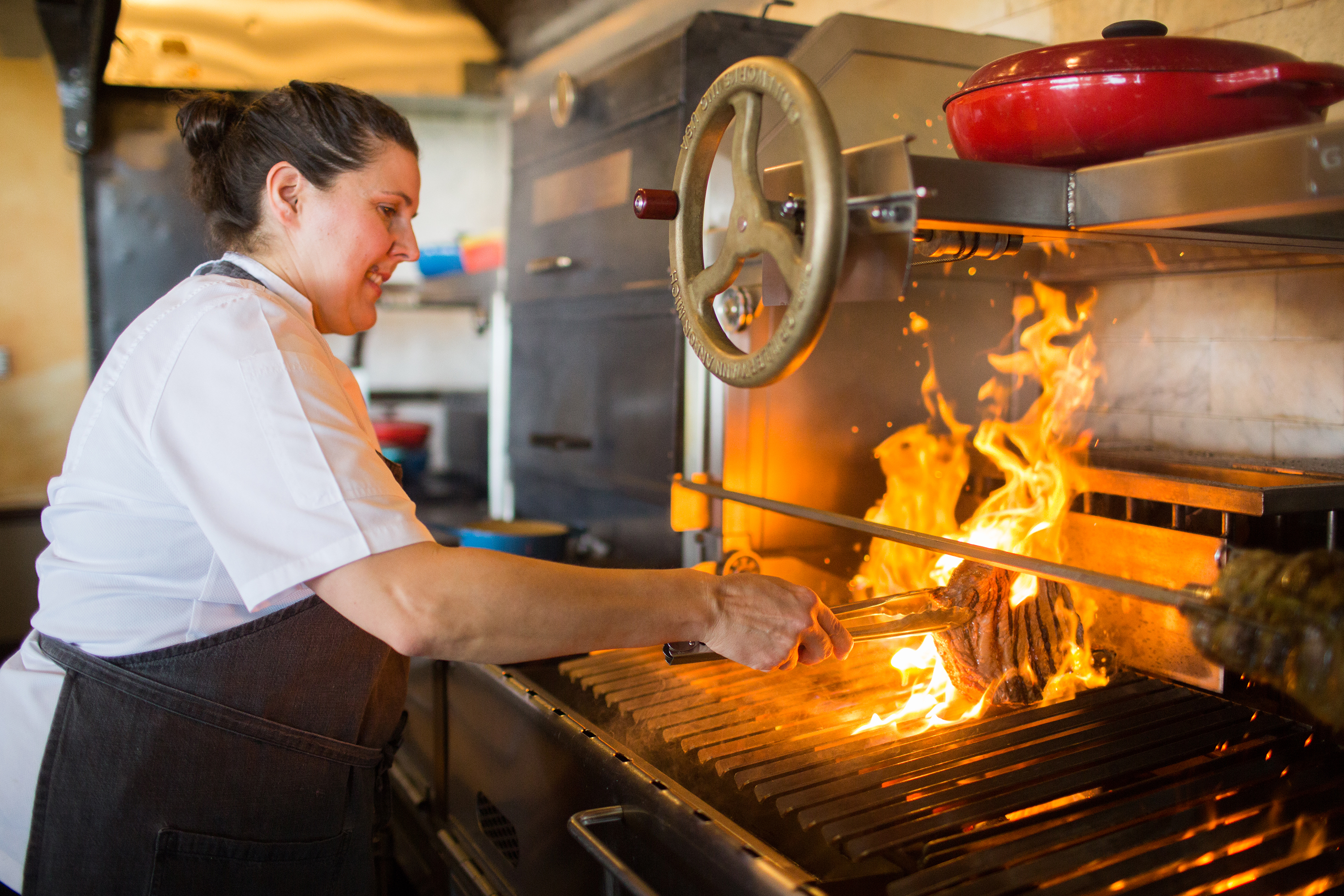 Meals: Dinner
Menu: Authentic Tuscan-inspired Italian cuisine
Perfect For: Dates, fine dining, authentic Italian admirers, wine enthusiasts, post-bagpiper performance reservations
Favorite Dishes: Bistecchina, Pappardelle Bolognese, Lasagna Tradizionale
Reviews: "The T-bone, called bistecca fiorentina in Tuscany, is now the show-stopping signature dish at Peppoli, paired with the widest selection of Antinori wines outside of Tuscany. … It's truly one of the great tableside shows in modern cuisine, as servers carve the bistecca tableside, finishing it with a generous drizzle of Tuscan olive oil." —The Monterey County Herald
Meals: Breakfast, Lunch and Dinner
Menu: Original Hawaiian-Fusion cuisine
Perfect for: Dates, fine dining, sushi lovers, celebrity chef foodies, post-bagpiper performance reservations
Favorite dishes: Thai-Style Rack of Lamb, Lakanilau Roll
Reviews: "No matter where you live nor how lavishly you typically spend your days, a visit to Roy's presents a pairing of setting and food that will stir up superlatives. The menu that chef and founder Roy Yamaguchi has created out of traditional Japanese cuisine blended with the sweet touch of Hawaiian influences is as impressive as the geographical backdrop. Look south toward Bird Rock or plate-ward to a dish of misoyaki butterfish. Presentations are stunning, the flavors are fresh, subtle, intricate and deep and the location, again, is iconic." —Monterey County Weekly
Meals: Breakfast, Lunch and Dinner
Menu: Sports bar and clubhouse classics, plus a combination of creative entrees
Perfect for: Watching sports, sunset viewing, catching the beginning of the bagpiper performance, dining with fire pits
Favorite dishes: California Burger, Fish Tacos
Reviews: "Chef de Cuisine Anna Marie Bayonito ensures cuisine doesn't suffer despite the restaurant's casual, sports bar-inspired atmosphere. She gives STICKS' menu of classic clubhouse favorites an elevated and epicurean twist." —The Monterey County Herald
The Lodge at Pebble Beach
Meals: Lunch and Dinner
Menu: Wood-roasted and open-flame cooking featuring flatbreads and artisanal specialties
Perfect for: Drinks and craft cocktails, flatbread fans, outdoor dining, views of the 18th hole at Pebble Beach, sunset chasers, table-side fire pits
Favorite dishes: BLT Salad, Wood-Roasted Strawberries
Reviews: "When the waiter raves about the wood-roasted strawberries with talk of a bed of oven-sizzled fruit covered in a brown-sugar-butter-crumble, a savory balsamic reduction glaze and a scoop of cheese cake ice cream, expectations soar – and are met with what just might be The Best Dessert on Earth." —Monterey County Weekly
Meals: Breakfast and Lunch
Menu: Hearty home-style meals, plus takeaway sandwiches and smoothies for golfers
Perfect for: Fun smoothies, a filling breakfast, fuel before your tee time at Pebble Beach, golfer-watching above the first tee, building your own burger
Favorite dishes: House-Made Cinnamon Sticky Roll, Chorizo Biscuits and Gravy, Killer Klub
Reviews: "They make a mean Bloody Mary, which pairs well with bacon-cheddar buttermilk biscuits with chorizo gravy and poached eggs." —Monterey County Herald
Meals: Breakfast, Lunch and Dinner
Menu: Fresh and sustainable seafood and organic produce
Perfect for: Seafood seekers, Surf and Turf fans, fine dining, oceanfront meals, Sunday Brunch
Favorite dishes: California Toast, Salt Springs Mussels Diablo
Reviews: "Sunday at Stillwater Bar & Grill should be recognized as a weekly holiday. The extensive brunch buffet not only includes a plethora of fresh and tasty options but overlooks the iconic 18th hole at the Pebble Beach Golf Links." —SeeMonterey.com
Meals: Lunch and Dinner
Menu: Prime steaks and favorite tavern food and drinks
Perfect for: Steak lovers, golf history buffs, 19th hole drinks and food, connoisseurs of fine spirits and wine
Favorite dishes: Prime Delmonico, Prime Rib Chili, Kobe Brie Burger
Reviews: "Awash in memorabilia from five U.S. Opens and dozens of Bing Crosby Pro-Ams (and ringing with the ghostly echoes of countless merry encounters between Tour pros and celebrities), this room lacks only one thing: an ocean view. It matters not. The intimate bar, rich wood paneling and infectious chatter of each day's Pebble Beach conquerors are enough to catapult the Tap Room to the top spot (as the Best 19th Hole in Golf)." —Golf.com
What's your favorite dish to order when you come to Pebble Beach?
---
Facebook Conversations